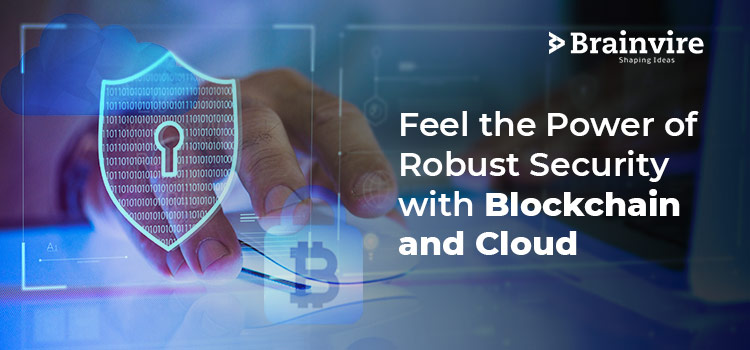 When you hear the word Blockchain, most individuals correlate it to Bitcoins and Cryptocurrency. Several myths revolve around Blockchain technology and its association with Cryptocurrency.
Financial software solutions have noticed a common misconception about Blockchain technology that it only deals with Cryptocurrency transactions. The reality is that Blockchain has several other advantages that can save entrepreneurs money and time.
A few groups of like-minded people believe that Blockchain is a tailored solution to resolve technology and finance for businesses. They overlook that Blockchain technology possesses storage and data encryption capabilities that have wide-scale implications on the business.
Today, smart technology has the power to lead your business to the path of excellence. Imagine the scope of your business potential when two leading smart technologies are blended. As an entrepreneur, you must identify the impact of such technological combinations on your enterprise.
In this article, we will share more insights about Blockchain services and Cloud technologies along with their impact on your business:
Realize True Blockchain Capabilities
Recognize Cloud Capabilities
Striking Advantages of Blockchain-Cloud
Realize True Blockchain Capabilities
Blockchain is a recognized online ledger technology that empowers organizations to record all minute details of transactions easily. The transaction details and communication stays between the company and the verified network as the ledger is encrypted.
In case you are in search of a reliable and swift solution that can transfer information from point A to B, then Blockchain is the best option. You don't have to fear the inclusion of false information and can be stored securely. This eliminates the scope of spreading false information automatically.
Blockchain technology holds more accountability since all transactions are entered with verification and cannot be altered in the future by any other party. When a new transaction is entered, it is first verified by those associated with the transaction. These transactions are referred to as Blocks. Once each party confirms the transaction, it is solved with the help of a mathematical puzzle and is registered on the ledger chain.
The No Alteration feature ensures that the entry is original and secure. Initially, Blockchain was restricted to just digital currency, but now it is also associated with digital information.
Want to convert your idea into a successful app or website? Schedule your free call with our expert now.
Recognize Cloud Capabilities
Cloud computing revolves around computing services such as networking, storage databases, and data processing digitally instead of a personal computer or a local server.
It is also commonly referred to as 'The Cloud'.
Recognized and large financial institutions have adopted the Cloud computing system to resolve their data management woes. Cloud computing services are considerably cost-effective and beneficial to your company. Cloud computing services share a browser-based dashboard. This makes it convenient for developers to align resources and manage accounts effortlessly.
Cloud services are compatible with command-line interfaces and REST APIs. Cloud computing functions on a traditional database architecture that stores data on machines of all essential participants.
Striking Advantages of Blockchain-Cloud
Blockchain-Cloud storage segregates data into different encrypted segments that are intertwined with a hashing function. These protected segments are shared across the network and each segment exists on a decentralized location.
You can use advanced security provisions such as encryption through private/public keys, transaction ledgers, and hashed blocks. These provisions offer robust security against cyber thefts and hackers. Talented hackers fail to decrypt the data due to the presence of 256-bit encryption.
Discussed here are a few striking advantages of Blockchain-Cloud.
Avoid Data Tampering
A major concern that floats on your mind is whether your original data is safe and wouldn't lose its authenticity. The authentic verification architecture of Blockchain ensures that the data is not tampered.
This architecture allows you to trace the backup history, storage and assures that the original data is retained. It stores the encrypted hashes of the associated data blocks and offers the path to affirm data originality.
Utmost Clarity
Blockchain offers utmost clarity that means no shady activity can transpire in the network. In case there is, it is likely to come to your vision.
The storage ensures that each transaction is verified. The interlinked mesh of blocks in the Blockchain-Cloud storage simplifies transaction records and better transparency.
You are bound to obtain real-time information about your business data. This transparency about business information can encourage you to make better business decisions. Updated and clear business information can help predict future market scenarios. This will encourage you to make fruitful business investments.
Advanced Tracking Capabilities
It is convenient to align different blocks sequentially and automatically due to cryptographic hashes. It helps arrange the data in a verifiable order.
Each block is linked to the previous one and a decentralized, verifiable, and encrypted transaction ledger develops in a shareable form.
Improved and Durable Mechanism
Blockchain's hash encrypted and shareable ecosystem assists in creating a reliable ecosystem that can protect your business against frauds and other malpractices. Simultaneously, it ensures that no compliances are breached by any party.
The implementation of smart contracts gives you an edge to introduce technical provisions in your business. This helps you to take advantage of automated rewards and penalties.
This means that you own a piece of smart, independent machinery that runs automatically and provides accurate outcomes. You no longer have to rely on a centralized system. Instead, Blockchain offers access across systems and immunity that can survive unexpected threats and attacks.
Higher Efficiency and Security
Cloud storage facilitates a robust P2P network in a decentralized way to store confidential data without compromising the security aspect.
Blockchain technology alone has several advantages and when it is combined with the Cloud, it offers improved security to the data.
It is ten times faster and can reduce your business expenses to half. Distributed Cloud storage blends security and transparency with the hash functions, secured transaction ledgers, and encryption via private/public key.
This cloud-based decentralized storage solution acts as a shield from unwanted and unanticipated invasions. The access to encryption keys or unencrypted documents is limited to the end-users only. This is possible due to client-side encryption.
All these parameters provide better control over multiple data assets to the clients.
To know more about Blockchain-Cloud, contact our experts today!