Our Expertise around Azure Cloud Services
Azure Consulting Services

We offer world-class

Azure Consulting solutions

that strengthen your cloud initiative and lessen your spare infrastructural cost. Whether it's planning a strategy for migration or deploying Azure applications for cloud best practices, our microsoft gold certified team will assist you in the entire implementation process.

Integration Services

We help our clients with top-rated Azure Integration Services and develop custom architecture solutions that secure and flawlessly scale up based on your business needs. We evaluate existing technology and process development to invent a customized integration approach that fits all your requirements.

Migration Solution

Hiring a microsoft gold certified company will help you to transfer your legacy on-premises system to the latest future-ready Microsoft Azure based cloud migration. We provide unified Azure Migration Services that enable seamless and hassle-free migration with cloud billing optimization.

Implementation services

We ensure an unbroken business transformation by helping you implement entirely custom-made strategies that mitigate risks. Our microsoft gold certified Azure consultants team helps enterprises to identify their technology direction and implementation strategy by leveraging Azure PaaS, IoT, Analytics and Mobility
Learn What Are The Current Trends In Cloud Technologies

Route to revival post pandemic: 5 Strategies to grow your business using Azure Cloud in 2021
January 21, 2021 | 1:30pm - 2:30pm CST
In this webinar, you will learn how to build effective cost management strategies for your business using Microsoft Azure to revive your business from one of the toughest year in history 2020. Click below to learn more.
Enterprises
We Work Together with Small, Medium and Large Enterprises
We understand that enterprises of different sizes conduct business differently. We transform their relationships with their suppliers, vendors and partners through digital solutions.
Our services include:
Application Outsourcing

Enterprise Mobility

Enterprise Content Management Systems

Application Integration

Enterprise Business Automation

Cloud Computing

Digital Transformation

Application Development and Support
Some of our outstanding clients
Agencies
We Work with Consulting Companies, Software Development Companies, and Agencies
We work with agencies on a project basis or as an extended team to provide digital solutions.
Our services include:
Offshore and Onsite Team Augmentation

Product Engineering

Technology Migration

Product Maintenance and Support
Brands we work with
Startups
We Work with Global Tech Startups to Fulfill Their IT, Digital, IoT and Mobile Requirements
We support startups in bringing their ideas to fruition. We provide our expert services at every stage of the project.
Our services for startups are:
Prototype Designing

Minimum Viable Product

Product Engineering

Product Maintenance And Support

Product Re-engineering

Quality Assurance And Testing
We have worked with
Helping the C-suite
Discard all major speed breakers along your way to C-Suite and lead the path to excellence.
Chief Information Officer
Top management can now transform and re-direct business into the right direction with well-trimmed strategies.
A Glance at Our Microsoft Azure Services
Our Microsoft Azure services enable businesses to leverage the power of cloud computing to the fullest.
Microsoft Azure Services We Offer
Azure Analysis Service

Azure Databricks

Azure Active Directory

Azure Migration

Azure Content Delivery Network

Azure Cloud Deployment

Azure Site Recovery

Azure Function

Azure Machine Learning

Azure Bot Service
Our Microsoft Azure Solutions
Azure Application Development

Our team is proficient in Microsoft Azure, and helps companies upgrade their legacy applications or modernize their current on-premises applications.

Azure DevOps

Azure DevOps Server offers version control, monitoring, specification management, project management, software design, testing, and release management capabilities.

Maintenance And Support

Get access to our expert team, which will improve your cloud applications by maintaining and continuously supporting them.

Azure PAAS, IAAS, And SAAS

We offer solutions for the development of SaaS, IaaS and PaaS applications that suit your company with subscription, role and access compatibility.
Azure Best Practices
Data Migration

Azure Database Migration Service is a completely managed service designed to facilitate seamless migration from multiple database sources to Azure Data Platforms with minimal downtime (online migration).

Managing cloud access

Administrators need access to the Azure resources but for data security, you will require some form of gatekeeping. There's no better solution other than Azure cloud services. With Cloud Identity and Access Management (Cloud IAM), simply create and manage permissions for Cloud resources.

Managing Resources

Microsoft defines a resource as 'a manageable item available via Azure,' a virtual machine, a database, and a virtual network. With Azure, you can essentially keep track of all your resources by giving them parameters to describe.

Cloud Security

Security is supposed to be a top priority for your business and you need a strategy in place before you make the cloud transition. With our Azure solutions, you can easily protect data, apps, and infrastructure quickly with built-in security services.
Brainvire's Azure Solutions and Services
Microsoft Azure is a respected pioneer in both the public and private clouds. It's an open cloud, offering access to over 200 preconfigured services and opting to use the software you like and have invested in already. Generally speaking, it's a platform we can use the Microsoft resource through. It provides us with virtual machines, fast data processing, analytical and monitoring tools, and many more, to simplify our work. Azure 's pricing is often easier and more cost-effective. Popularly known as "Pay As You Go," for Azure, you only pay for what you use. Azure offers an integrated collection of IaaS and PaaS for capabilities such as DevOps, the Internet of Things, AI and machine learning, analytics, and Security. All these technologies can complement and integrate with on-premises systems.
Azure security

Security is a vital part of Azure. Protect your data, apps, and infrastructure quickly with Azure's built-in security services that include unparalleled security intelligence to help identify rapidly evolving threats early, so you can quickly respond.

Azure stack services

Microsoft Azure Stack is changing the game with a true hybrid cloud experience that improves performance, flexibility, and productivity. in hybrid cloud platforms.

AI and Machine Learning

AI and machine learning enable the systems to think and learn more. Microsoft Azure Machine Learning helps can help you to plan data, to create experiments, and deploy them to cloud-scale models.

Azure SQL

Azure SQL Database is a relational cloud database that enables you to speed up the creation of apps and use the familiar SQL database motor. Migrate your databases on SQL Servers without changing your app

Cognitive services

Microsoft Cognitive Services uses image recognition algorithms, dynamic mapping of information combined with semantic search, natural language processing, voice translation, and search to solve the toughest business problems.

Azure Databricks

Azure Databricks is a key enabler to help your business scale AI and extract the value of complex and fragmented data.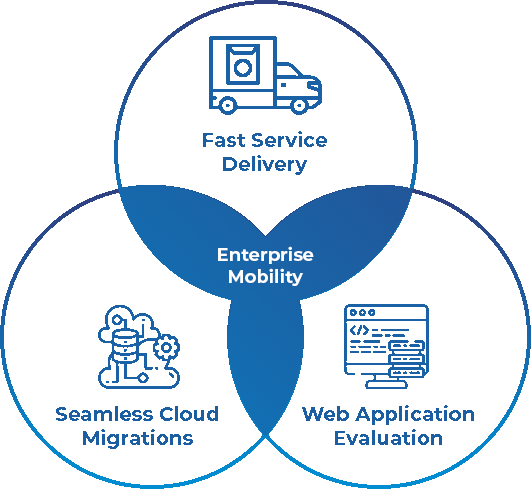 How Can Brainvire Help for Azure Cloud Services?
Microsoft Azure Services is the solution that organizations choose for computing models for both Platform-as-a-Service (PaaS ) and Infrastructure-as-a-Service (IaaS). With its mature Hyper-V technology, Microsoft Azure cloud offers virtualization and offers the IT team extensive expertise in designing customized solutions for managing their architecture, and deployment. Hire Azure Developers from Brainvire, as we are the leading service provider for Microsoft Azure, offering a full spectrum of Deployment Planning Services (DPS) for Microsoft Azure cloud computing – both Platform-as-a-service (PaaS ) and Infrastructure-as-a-service (IaaS).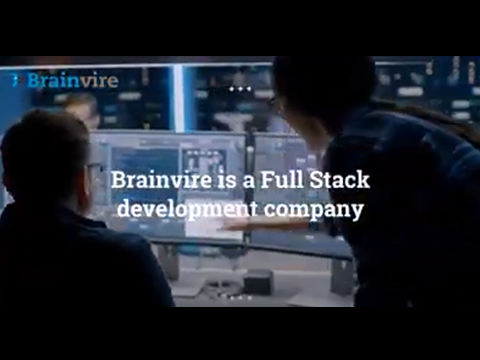 Shift to Continuous Delivery
Disaster Recovery with Azure
Your business is gaining a powerful disaster recovery solution with Azure — one that also comes with a more affordable price tag than those associated with traditional computing environments. With Azure, you get access to:
Multiple data centers

Multiple data storage data centers that allow you to deploy a cloud service to various locations around the world.

Site Recovery

Azure Site Recovery is a type of service that helps vital business applications remain operational by replicating certain workloads from a primary site to a secondary location during an interruption or disturbance.

Azure traffic manager

Azure Traffic Manager helps in case of a region-specific failure automates network routing to various locations (predetermined by you)

Data replication

3x replication of data means all the data you store in Azure is replicated three times; it can either go to a single data center or to a secondary one.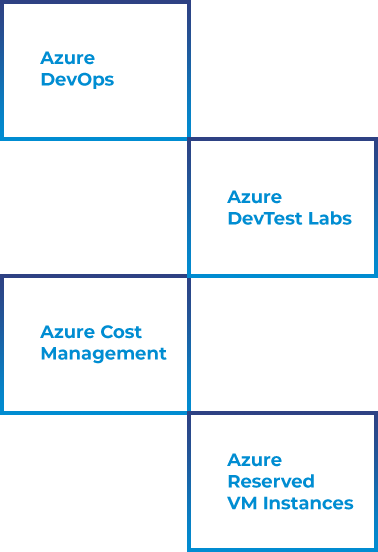 Azure DevOps Services
We offer Azure
DevOps services
deploy best practices which is collaboration of CI/CD toolchain and automation for continuous delivery, in addition to leveraging our managed services to address the full spectrum of DevOps concerns. We can implement DevOps processes and toolchains across architecture scenarios – N-tier, Event-Based or Microservices, and deployment scenarios – Infrastructure, PaaS, Isolated PaaS and Containerized.
FAQS
How much experience do your developers have?

All our developers go through a thorough interview process and have over four years of hands-on experience. You can hire dedicated Azure developers from Brainvire. They are proficient in the latest technologies and tools for Azure development.

How much time will an Azure project take to complete?

Once you hire a developer for Azure services, we'll start working on your project. The time required to complete the production and implementation process will depend on your requirements. We will provide an estimated time frame after thoroughly analyzing your business objectives.

Are you available according to different time zones?

You can hire committed developers from us to work according to your time zone preferences (EST/PST/CST/MST), deadlines and milestones. Contact us via email, phone or Skype.

What after-sales services do you offer?

We support the projects and applications we create, and are always accessible in case you discover any issues or need new enhancements to your mobile application. Brainvire offers full support and maintenance services.
Do you have a portfolio of previous Azure development projects?

Indeed, we do. We have created numerous applications and sites with the Azure system. You can see our case studies and portfolios on this website or get in touch with us for more examples.

Will I get dedicated resources for my project?

We don't share developers among several projects. If you hire an Azure developer, they will work on your project as you need them to. We have flexible hiring models for you to choose from.

What is the average cost of an Azure development project?

The cost of making an Azure application depends on a few variables, such as the development platform, features, use, and team selected for the project. To get a specific cost estimate for building an Azure application, get in touch with our consultants.

Why should I choose Azure development from Brainvire?

We have a certified team of Azure developers. These experts have full migration solution expertise. We provide 100% transparency during the development cycle. Our developers provide end-to-end assistance in developing, deploying and maintaining Azure services.
1500+

Web Projects Completed

500+

Mobile Apps Developed

800+

Resources Strength

500+

Happy Clients Worldwide