Enterprise Mobility Services We Offer
Enterprise Website Development

We offer highly reliable enterprise website development services to an array of clients around the globe. Our team of developers builds top-quality web solutions equipped with dynamic features and high-performing functions. The apps we deliver also help businesses enhance their productivity and customer experience.

Enterprise Mobile Devices Sales Solutions

Our excellent mobility devices services let your sales team manage the sales funnel and campaigns on the go! With our enterprise sales solutions at your disposal, your team can easily access all required client information. They also help shorten the delivery time of your project.

Cross-platform Enterprise App Development

With our feature-packed, creative, cross-platform enterprise apps, you can embark on a new business path with complete ease. We also provide you with incredible development solutions that help leverage the potential of diverse platforms, operating systems, and technologies.

Enterprise HR Management Solutions

Boost your human resource department's productivity using our top-notch enterprise HR management solutions. We offer services to help you handle employee attendance, salary information, the recruitment process, sick leave, and staff payroll.
Healthcare
Working with the Healthcare Industry to Enhance Hospital Management and Patient Experience
We deliver scalable enterprise mobility solutions backed with robust healthcare technology to help hospitals keep their systems secure and compliant.
Our services include
Healthcare Application Consultation

Patient Information Management

Hospital Staff Management

Patient Appointment Management
We work with some of the best clients
Retail
Working with the Healthcare Industry to Enhance Hospital Management and Patient Experience
We help retail companies enhance their
e-commerce development
presence while delivering on-the-go
enterprise mobility solutions.
Our healthcare enterprise services include:
Customer Relations Management

Enhanced Shopping Experience

Mobile Kiosk Development

In-store Marketing
Brands we work with
Finance
Working with Well-known Finance Companies to Revolutionize Their Business Operations
Our finance solutions include:
Seamless Financial Transactions

Global Account Management Solutions

Secure Transactions

Mobile Banking Solutions
A trusted partner to resolve all your banking and finance-related issues
Helping the C-suite
Brainvire offers Enterprise Mobility Services to equip the organization for the digital sphere and ease operation right up to the C-Suite.
Chief Information Officer
The Chief Executive Officer works with ideas and strategies and plans to enable organizational growth and increase the value of their services.
Your Trusted Enterprise Mobility Service Partner
We build robust, secure, scalable enterprise mobility services.
Our Core Offerings
Native App Development

UX/UI Design

Cross-platform Apps

Enterprise Scalability Solutions

On-time Delivery

Enterprise Vertical Services
Brainvire's Enterprise Mobility Solutions
Enterprise App Deployment

We boast a team of developers that delivers end-to-end development solutions, from ideation and quality assurance to app deployment.

Enterprise Mobile Accessibility

With our enterprise mobility solutions, you can make sure end users have complete access to your app anytime, anywhere.

Enterprise Data Protection

Keep all your confidential information safe and secure by using our enterprise consultation and data security services.

Enterprise Employee Authorization

At Brainvire, we help you improve your users' experience by offering device authorization solutions.

Enterprise Reports and Statistics

Our enterprise mobility solutions help you effectively and accurately analyze essential data and gain in-depth insights.
Benefits of Our Enterprise Mobility Services
Enhanced Business Productivity

We build enterprise mobility services that help you boost your employees' productivity. You can extend these solutions to your staff members' mobile devices so they can conduct essential business operations with complete security.

Device Sharing and Data Accuracy

Brainvire's enterprise application developers create top-notch solutions that have the ability to obtain accurate data. These solutions also let you share your screen with another colleague, improving the level of communication.

Exceptional User Experience

Our team builds enterprise app services based on your requirements and makes sure they help your staff quickly communicate with customers. With these solutions, you can answer their queries in no time and offer an amazing user experience.

Increased Revenue

Take advantage of our enterprise mobility services to receive a better return on investment. Whether you are a SME or large-scale organization, you can easily streamline your business operations with these solutions.
Enterprise App Testing Solutions
We boast a highly experienced and talented team of testers that works around the clock to meet your project demands and deliver excellent app testing solutions. From hybrid and native to web-based applications, our team is able to test them all. We also ensure that your app undergoes the necessary quality assurance tests to eliminate bugs and code errors. Our experienced professionals can recommend to you the right set of technologies and processes specifically suitable for your business. Our experts can help you to provide customized services to your customers. We can integrate your existing system with the new technology and process.
Enterprise App Test Automation

Our team can ensure enterprise app test automation with the help of the right technology and process.

Cloud-based App Testing

Brainvire ensures cent percent security with a cloud-based app.

Enterprise App Accessibility Testing

The team has and can design an easy to use enterprise app that will help you smoothen business operations.

Enterprise Mobile Devices App Testing

Our team will carry-out thorough mobile app testing to offer you an error-free

mobile app

so that you can use it swiftly.

App Security and Penetration Testing

Brainvire, at any given cost, doesn't compromise on the security of the app. The team runs varied tests to check app security before sharing it with you.

Enterprise Website Testing

The team carries out enterprise website testing to ensure that the website is well-built and maintained. This will help to discard any bugs or errors on the website.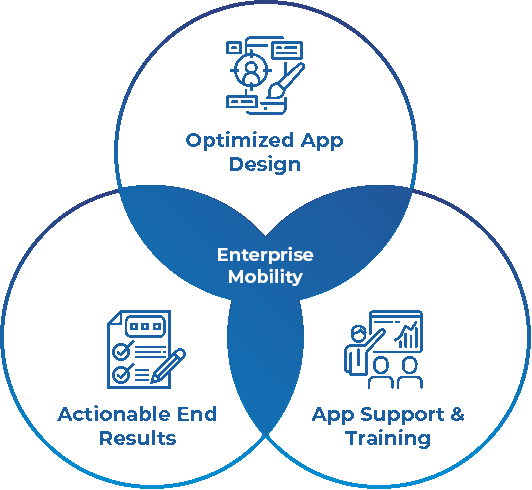 Enterprise Mobile Application Design
Brainvire works with various enterprises on end-to-end app development processes. We take full responsibility for the project, from requirement analysis and app design to the development and integration of apps.
With a decade of experience in catering to a variety of industries around the globe, we deliver excellent, seamless enterprise mobile app designs. Our team creates best-in-class app designs to help you overcome multiple enterprise challenges.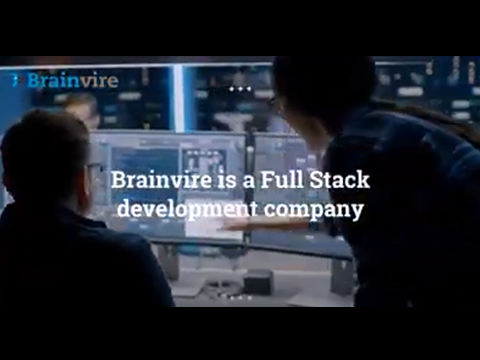 Shift to Continuous Delivery
Enterprise Application Management
At Brainvire, we offer our clients an efficient enterprise application management service. We create policies for device management and make sure all your essential data is secure.
Our skilled developers are also proficient in developing end-to-end enterprise mobility management and solutions. With these services, we ensure that your employees have better, more secure access to confidential business assets.
App Security Management

Brainvire offers an extensive range of

enterprise solutions

to help businesses obtain the necessary app security. We also offer cloud-based services for additional flexibility and scalability in your business operations.

Business Asset Management

We develop business-oriented enterprise mobility management that meets all your business objectives. With our fully customized enterprise solutions, we assist in developing applications that can manage your business assets while delivering in-depth insights.

Enterprise Email Management

With our top-notch email management services, you can easily manage all essential client communications from one place. Our solutions will also help you keep your business conversations confidential and secure.

End-to-end App Security

Take advantage of our highly reliable, powerful enterprise solutions to prevent others from accessing your app. With dynamic features and high-end protection, our application security services ensure that your corporate information is stored safely.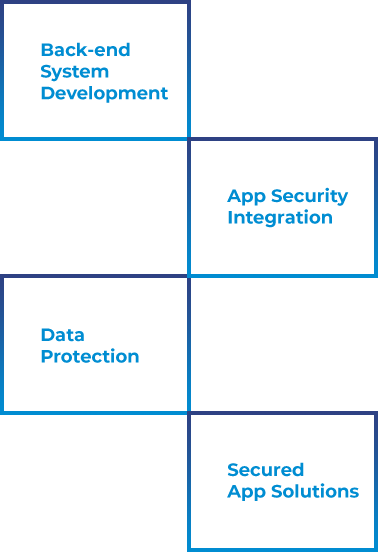 Enterprise Application Security
Our team of developers prepares app policies, monitors and manages the app, and tests it for potential risks. It also builds an architecture for the app that consists of software and hardware platforms, along with various interactive protocols. We also help enterprises identify the best apps for increased enterprise mobility.
FAQS
Are you available according to different time zones?

You can hire committed professionals from Brainvire to work according to your time zone preference (EST/PST/CST/MST), deadlines and milestones. Contact us via email, phone or Skype.

What after-sales services do you offer?

We support each site or application we create and are always accessible if you discover any issues or need new enhancements to your mobile application. Brainvire offers full support and maintenance services.

What is the average cost of developing wide-scale applications?

The cost of making an application relies on a few variables, such as the development platform, features, use, and team selected for the project. To get a specific cost estimate for building your application, get in touch with our consultants now.
How much experience do your developers have?

All our developers go through a thorough interview process and have over three years of hands-on experience. You can hire dedicated developers from Brainvire. They are proficient in the latest technologies and tools for your development project.

Do you have a portfolio of previous development projects?

Indeed, we do. We have created numerous applications and sites. You can see our case studies and portfolios on this website or get in touch with us for more examples.
1500+

Web Projects Completed

500+

Mobile Apps Developed

800+

Resources Strength

500+

Happy Clients Worldwide