With decade-long experience in developing custom-made solutions, Brainvire has personalized websites and applications for global clients from the media & entertainment industry.
Personalized solutions

Gaming App Development

With our team of experts, you can easily design and develop graphics-rich gaming applications offering a seamless experience to your customers. We also help you create solutions that are packed with exceptional features and functionalities along with a top-notch API.

Creative and innovative

Media Content Management

We build apps that help you manage your media content with complete ease. With our professional developers who have experience in world-class frameworks and programming languages, you can offer your customers with some of the best solutions.

Media integration

Creative & Innovative Solutions

Whether your business objective is to display the trending content on the website, drive more online traffic, or encourage your customers to watch the latest videos on your mobile application - our team can create innovative solutions that are in line with your brand.

Content management

Quality Media Platforms

Brainvire helps businesses of all sizes to develop top-quality social media platforms and establish a solid presence in the digital realm. We will also assist you with improving your brand recognition and move past the set objectives within the media industry.

Project discussions

Streaming Apps

Your customers can now enjoy multi screen streaming with ease. Brainvire's team offers an end-to-end streaming mobile application development solution based on your specific requirements. We help you ensure your customers are provided with what they're looking for.
Project Discussion

The initial stage of our development process is project discussion. Here we understand your product requirements along with the business objectives.

App Development

After gathering the required information, we start designing and developing your product by adding all the necessary functionalities and features to it.

Testing & Delivery

Once the product is developed, our quality assurance team tests it for bugs and code-errors. After fixing everything and getting your approval, we launch it in the market.
Brainvire's Development Services
AR-Based Apps

Let your customers unleash the best-in-class interactive ticketing and booking experiences induced by our cloud computing and AR solutions. We can help you develop an array of exceptional apps like top-quality, photo-realistic portals & renders, location-based mobile apps, and ticketing, booking & reservations apps for your users.

ERP Solutions

With our team of developers at your disposal, you can build highly engaging and attention-grabbing websites and applications for your business. We help you develop invoicing & vehicle tracking apps, business operation management apps, and budgeting & data management apps.

Machine Learning Chatbots

Brainvire housse passionate developers who strive to create exceptional and real-time machine learning chatbots to help you boost its performance. Our services include Facebook-based chatbots, tailor-made chatbots for training, and website chatbots to offer incredible customer services.

AI-Based Media Apps

Tap into our media & entertainment app development solutions to build artificial intelligence-based apps with a seamless user interface that offers your customers a personalized touch. Our AI-based app solutions include book reading applications, AI-based editing applications, and customized blogs and news apps.
Testimonials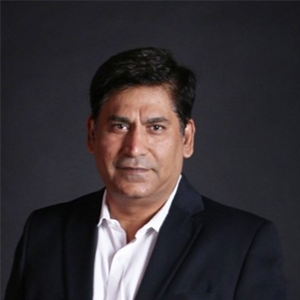 Brainvire is scalable, flexible and highly responsive. Their main app project handles 2 million unique visitors a day, and results in steadily renewed contracts. They manage complex algorithms well, and although they could expand their services, regular meetings with their CEO ensure accountability.
Dilip Kukreja
Vice President - Timesofindia
"The platform recently launched, and it already has thousands of users. Brainvire Infotech Inc collaborated effectively, and openly exchanged ideas. The team was well-organized and communicated through weekly reports. Overall, it was a positive engagement."
Let's Talk
Brainvire is scalable, flexible and highly responsive. Their main app project handles 2 million unique visitors a day, and results in steadily renewed contracts. They manage complex algorithms well, and although they could expand their services, regular meetings with their CEO ensure accountability.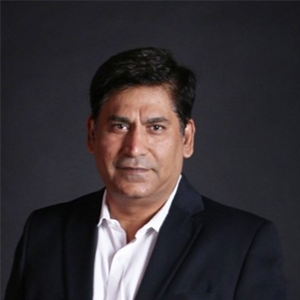 Dilip Kukreja
Vice President - Timesofindia
What We Offer
Our development team offers end-to-end application development services to clients from the media & entertainment sector.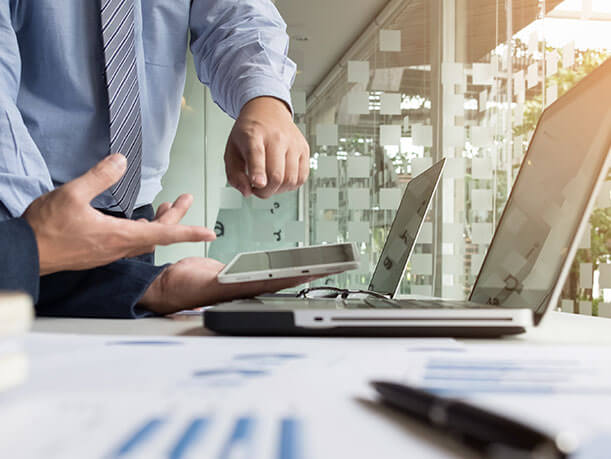 Our Solutions
Brainvire houses a pool of media & entertainment application developers who specialize in creating superior solutions that are in tune with your requirements. New Distribution Channels Online Content Delivery Cross-Platform Apps Campaign Management System Multi-Channel Distribution Platform Brand Management
Learn More
See solutions tailored to this industry.
New Distribution Channels »

Online Content Delivery »

Cross-Platform Apps »

Campaign Management System »

Multi-Channel Distribution Platform »

Brand Management »
Engagement

"Brainvire bagged a prime contract from one of the leading newspaper company in India to offer online automated newspaper services to share and access real-time information to the maximum nu...

Know More

Product launch

Over 1000 fans showed up to celebrate the impeccable response for theWeedTube App Launch, at a party hosted in Los Angeles. The fans of TheWeedTube and cannabis were present to show their lo...

Know More

Product launch

Brainvire rolled out an advanced mobile app for casting talent in the film industry. In this project, the leading IT consulting firm had the privilege of working with a production house that...

Know More
Benefits Of Our Services
With the media & entertainment industry increasing in popularity, technological developments have become very common. Here are some benefits you can reap from our services.
Better Customer Service

At Brainvire, our web and mobile app developers help you build exemplary solutions so that you can offer top-notch service to your customers.

Enhanced System Efficiency

With our media & entertainment software development services, you can effortlessly improve the efficiency of your business.

Better Data Security

We create applications with unbreachable security that helps you set authorization controls to ensure your data is safe from malicious attacks.
We Have Partnered With Brands Across The Globe!
Success Stories
Our strategies help global giants grow their businesses!
Show More
Media & Entertainment

Brainvire ideated the digital video platform in the form of an Android and iOS mobile app. It allows safe access to curated cannabis content and enables users to upload and share media free ...

Know More

Media & Entertainment

Brainvire's idea is revolutionary and has helped the mobile app become one of the most revered online casting platforms for both actors and casting directors. Casting reps can post online ca...

Know More

Media & Entertainment

To fulfill the needs of the client, Brainvire designed a LAMP-powered online marketplace for catering to the requirements of every aspect of the production house. The app, integrating all th...

Know More
Why Choose Us?
As a dominant media and entertainment application development firm, Brainvire specializes in creating visually appealing apps for several clients around the world.
Explore Solutions

Security & Quality Adherence

Result-Oriented Approach

Domain Know-How

Our Support Solutions

Highly Creative Team

Transparency & Integrity

First-Time Right
Upcoming Events
Wednesday,September 30 to Thursday,October 01,2020

Odoo Experience 2020, With 30,000 attendees to the largest business & open source online event! It provides insights about new Odoo v14 and peer talks about SalesForce to Odoo migration and Multi-fold growth using Odoo solution.
Sunday,March 14 to Thursday,March 18,2021
Join the leaders in marketing automation, analytics, advertising, and commerce and see how to deliver and manage remarkable customer experiences. We are going to share how to deliver omni-channel experience for your customers.
Wednesday,May 12 to Thursday,May 13,2021
Looking to refresh the in-store shopping experience or expand your digital footprint? Get front row seats to the digital future of the retail industry! Get more of what you want with strategy sessions from a diverse and dynamic group of the industry'