Clients Testimonials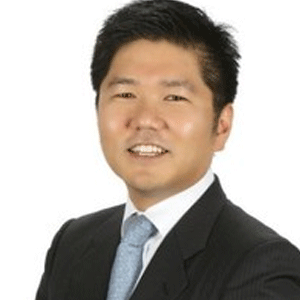 The team at Brainvire is thorough and has an impressive attention to detail. They value relationship-building and take responsibility for the project. Though the time difference can present challenges, they do their best to communicate in a timely manner and have been reliable thus far.
David Byun
CEO - Accessory Geeks
"Handing their work with professionalism, the team has impressed the client with their balanced knowledge of the corporate and technical aspects of the project. Their ability to prioritize their partner's continued satisfaction differentiates them from other development companies."
Our E-Commerce SEO Services
At Brainvire, SEO for eCommerce is an amalgamation of appropriate and effective SEO tactics that improve the customer's experience. SEO has the power to accelerate your business and offer a conversion rate of over 12%.

Since the advent of the Internet and technological advances, the needs of customers are increasing rapidly. Customers now choose the fastest and simplest way to purchase what they need while keeping a busy lifestyle. Internet shopping offers the ease that convenience stores can only hope to suit. This means eCommerce SEO services are quickly becoming a necessity for many retailers and business-to-business (B2B) companies.

Digital platforms become the trend as companies shift to eCommerce SEO Agency. To succeed, you need a 360-degree approach to business marketing. Marketing eCommerce is a lucrative way for stores and companies to tap into their target consumers and achieve a higher return on investment ( ROI). It's one of the best ways to create and boost brand awareness.

Website Audit

Competitive digital analysis

Product Page Optimization
Improved web content and code

App Store Optimization
Usability Testing

Updated website

Off-page optimization

FAQs
What is on-page SEO?

On-page SEO refers to activities carried out on your website that help you boost your ranking. Here are the improvements you can make to your site to help you properly rate your search results.

How important are keywords in ecommerce?

Yes, keywords are still relevant. You don't want to clutter the product titles and details with these keywords, but they need to be in the file. Please include your primary keyword in the title, summary, meta description, image alternate attributes, and subheadlines of your company. Sprinkle latent semantic index (LSI) keywords throughout. These are related keywords that help Google understand your page in context.

How long is it going to take to create a website?

Brainvire a leading eCommerce SEO company will not compromise the quality of our work. It takes at least 1-2 weeks to create a decent website. Nonetheless, it also relies on the needs of our customers. A basic standard website can be created within 7-14 days. Nevertheless, tenure depends very much on the needs of the consumer and the essence of their market. Our skilled developers and designers work efficiently to fulfill all the wants of the customers.
What are the advantages of Brainvire's Ecommerce SEO services?

Our effective SEO eCommerce marketing approach helps visitors to quickly access the website and the items they need. It also gives us good outcomes. We use product-specific keywords and general competitive keywords to help us improve page rankings. With the aid of our personalized apps, we assure you of impeccable SEO techniques and SEO activities. We possess the potential to optimize your website for improved visibility and higher rankings through eCommerce SEO services.

How to create homepage content?

The content on your homepage will allow visitors to learn more about your company and the products that you have to offer in a straightforward and concise manner. Avoid overloading your visitors with too much detail. Find the top five items on the homepage and the exclusive sales plan.

What is the purpose of internal linking?

External links serve two key purposes- Strengthening ecommerce SEO by demonstrating how pages are connected together and through time on site by enabling visitors to explore the site further. Linking similar items or information-rich blog posts will help boost ecommerce SEO and make the site more appealing.