We have a thorough understanding of this area with production services for publishing advertising applications. Our teams will create powerful software solutions, like marketing applications, publishing apps, digital SCM, CRM, and ERP systems, to meet your business needs.
Adtech Solution

Promotions Management

Trade Promotion Management (TMP) applications allow you to grow your brand by planning promotion campaigns and forecasting sales volume, monitoring the execution of retailer commitments, reviewing the results of the campaign, analyzing sales based on data.

Publishing App

Advertising Planning

Analyze and schedule promotional campaigns for various media outlets, such as TV, Internet, radio, print, and out-of-home advertising. To find the optimal advertising strategy, combine all the media types in one plan. Enjoy detailed visualized reports on a single platform caused by advanced mathematical models.

Marketing Tool

Influencer Marketplace

We build marketing apps to help you transform social networks into consumer acquisition tools, such as social marketing applications, social analytics to track user behavior and prepare analytical reports and social network-integrated campaign applications.

Profanity Check

Marketing Software

Ensure more loyal customer relationships by tracking and analyzing what makes them satisfied by managing customer accounts, boosting potential interest through personalized offers. Applications for mobile loyalty personalize promotions and provide specific product information.

Informative Reports

Marketing Data Analysis

To uncover the real drivers of consumer behavior, consumer survey analysis collects and processes survey data. Analysis of the marketing strategy monitors key metrics and tracks results and revenue while unifying data to predict growth potential and maximize sales and marketing operations.
1M + Plugin Downloads

500k + Influencer in Marketplace

Serving 10k + Ads Daily
Segments We Serve
Martech and Adtech Firms

The advertising team at Brainvire focuses on Martech and Adtech Digital Advertising solution development services for tech firms, brands, research companies, advertisers, and agencies.

Digital Publishing Houses

We provide publishing houses with digital publishing solutions to create ePapers, and eMagazines for both mobile and web publications. We implemented Profanity Check Solution - eUnagi used by leading Publishing Houses.

Advertising Agencies

With the advertising solution, we incorporate our Publishing Advertising tools as they can rearrange the advertising material and other display ad flow on newspaper pages and ePublications automatically.

Marketing Entrepreneurs

To make it simpler and intact in one place, we design the publishing automation software so that it can automate multiple content publishing processes, and store content.
Testimonials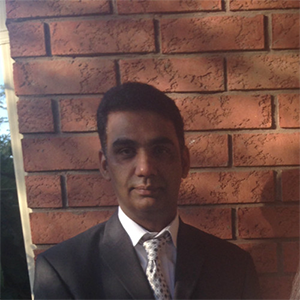 Brainvire does great work at an amazing price. They made the site more user friendly, and their improvements have increased conversion rates. The partnership has been so successful that plans are in the works for future engagements.
Naveed Iqbal
IT Manager - Healthy Planet
"Despite the limited budget, Brainvire delivered an app with an attractive visual design and user-friendly navigation. Brainvire's team is responsive, friendly, and professional. The communication is both detailed and prompt, which helps keep the project on track."
Let's Talk
If any urgent needs arise, I can count on them to take care of things. Their deliverables are reliable thanks to vigorous QA testing. They are communicative, flexible, and willing to evolve to meet changing needs.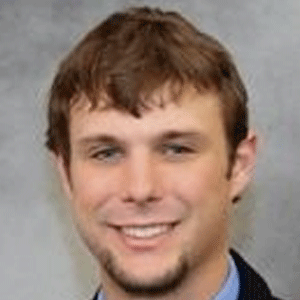 Travis
Founder - Ascent Drone Management
Our Adtech Solutions Expertise
We aim to bring innovation in the publishing and advertising sector by leveraging our adtech and AI expertise so that our clients can focus on project and product development services.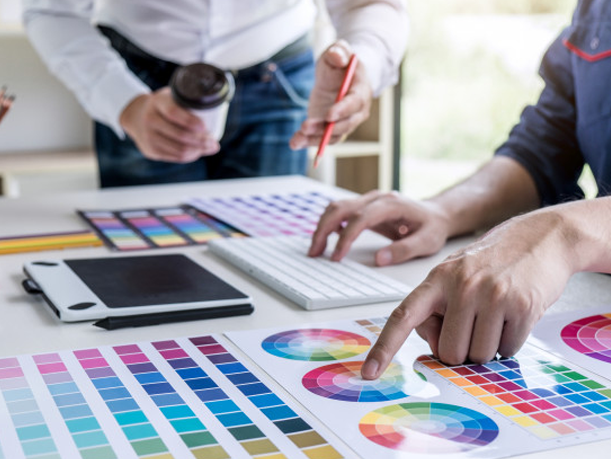 Spotlight Solutions
Developing advertising software to help companies discover insights and set up automated marketing campaigns to optimize ROI and growth.
Learn More
See solutions tailored to this industry -
Advanced audience targeting

Sales automation

Brand Control

Data Driven Analytics

Open Source CRM
Product launch

The app has been launched at a time when crimes are on the rise, especially against women. No place in the world is 100% safe anymore. The client saw this pressing issue and consulted Brainv...

Know More

Product launch

A leading esports platform has approached Brainvire to shape a larger-than-life concept of gamification into reality. The online gaming platform will raise adrenaline level amongst gamers, w...

Know More

Insights

The client is a full service, integrated marketing agency serving clients internationally. The client wanted to develop an internal system to manage tasks and assign them to organization use...

Know More
Why Choose Brainvire for Advertising Solutions?
If you've fallen wildly in love with ads and advertising art, Brainvire will place you in the foreground. We build end-to-end automated systems that address specific problems with customer acquisition.
ROI driven Programmatic Approach

For innovators worldwide, we design and support custom IT Solutions for the Advertising industry. Our professional developers of marketing software are ready to build customized products from scratch or incorporate custom software into current platforms.

ERP and CRM Solutions

We help our publishing clients to create and customize a CRM solution based on their workflow design. Publishers would be able to distribute content across multiple digital channels through a CRM platform for automating Sales and Marketing activities.

AI Driven Personalization

By integrating a publishing tool into our software solution, we serve our customers by allowing members within a department to easily share assets using a single enterprise system. The tool is also integrated with the popular user interface to make the publishing workflow smooth.
Clients We Work With
Success Stories
Our strategies help global retailers grow the business
Show More
Advertising

The product is a responsive web-based application which makes the sales and marketing person's job quite easy. The application is all about running an email campaign towards the list of emai...

Know More

Advertising

Brainvire's development team created an automated system for online advertisers and market research for sending and receiving data by providing the advertisers with past and present informat...

Know More

Advertising

Built on LAMP's reliable technology, Brainvire developed WordPress based CMS solutions for catering to the client's requirements. The system specialized in marketing and selling of monetizat...

Know More
Solutions to Transform Advertising Industry
Brainvire provides a wide range of online and mobile solutions for the advertising industry. Our production services for businesses around the world, ranging from startups to companies.
Explore Solutions

Multimedia advertising platform

Advertising sales solution

Intelligent advertising solutions

Digital strategy consulting

Omnichannel Presence

Personalized Promotions

Our Support Solutions

Asset Management

Insightful Reports

CMS Solutions

Advertising platforms

Digital Marketing

Marktech Solutions
Upcoming Events
Wednesday,September 30 to Thursday,October 01,2020

Odoo Experience 2020, With 30,000 attendees to the largest business & open source online event! It provides insights about new Odoo v14 and peer talks about SalesForce to Odoo migration and Multi-fold growth using Odoo solution.
Sunday,March 14 to Thursday,March 18,2021
Join the leaders in marketing automation, analytics, advertising, and commerce and see how to deliver and manage remarkable customer experiences. We are going to share how to deliver omni-channel experience for your customers.
Wednesday,May 12 to Thursday,May 13,2021
Looking to refresh the in-store shopping experience or expand your digital footprint? Get front row seats to the digital future of the retail industry! Get more of what you want with strategy sessions from a diverse and dynamic group of the industry'