Almost one-third of tech experts believe that cloud services are a boon to modern businesses. Brainvire believes that flexibility, mobility, and scalability are the strong pillars of new-age businesses.
Mobility Solutions

Integration Of Cloud Services

Our experts can implement the integration of cloud services in your current business atmosphere. We can shift the important apps to a cloud-based platform, presenting an appropriate mobility solution, and eventually yielding improved business performance.

Futuristic Trends

A Scalable Platform

A scalable platform offers you a glance into the future business needs. Brainvire's cloud services prepare you for the future trends and circumstances. We offer the ability to get accustomed to the advanced and evolving technologies and products.

Unbreakable Security

Assured Security

We, at Brainvire, take the security of online applications and websites very seriously. Our cloud services, therefore, include top-notch security attributes for diverse businesses. You will earn the best from this platform and without any data loss.

Class-apart Services

Timely Deliverables

Brainvire's experts are familiar that every minute is important for your business. This is why our professionals are determined to provide you timely deliveries. Our aim is to provide smooth testing, automation, maintenance, and support services.

Reduced Risks

A Reliable Dais

Cloud services have an edge over other services. We, at Brainvire, never compromise on security, which is why our professionals offer a reliable cloud platform to businesses, which has supreme security and reduced to negligible risks.
Skilled Workforce

Our reliable and highly experienced workforce can recommend appropriate and the best cloud computing solutions based on your business priorities.

Features

Brainvire's cloud computation solutions are different since we take into consideration the nature and needs of your business while suggesting a solution.

Communication

Brainvire's specialists are easy to connect with. Just send across your business details and our team will reach out to you. Our work speaks a lot for us, and we have successfully provided support and maintenance to all entities associated with Brainvire.
Our Services
A Comprehensive Cloud Platform

A secure and functional cloud platform can open new business avenues for you. Storage, server, database, software, network, analytics, and many more features are included in Brainvire's comprehensive cloud platform.

Software as a Service (SaaS) Implementations

SaaS implementation coupled with cloud services allows you to enjoy dual perks. Your business acquires cloud security and additional benefits of SaaS. Our experts can guide you in this process to acquire fruitful outcomes.

Updating Existing Apps

Your business currently functions on your existing applications. Brainvire's specialists can transform these apps and build them as per the cloud computing platform to optimize your business efficiency.

Combine IT Resources With Cloud Strategy

Our experts can effortlessly combine your IT resources with the new cloud strategy. This will streamline your business processes, improve business activities, and eventually increase revenue.
Testimonials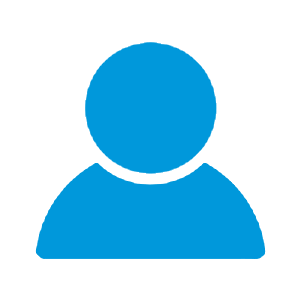 They worked over holidays and weekends in order to release what we needed on time. While several challenges arose during the engagement, Brainvire delivered a user-friendly and well-designed solution.
Lisa Osorio
Manager - ATAFreight
"Brainvire Infotech Inc has provided an expanse of expertise to transform and modernize the client's technology stack. They consistently deliver under strict time constraints and make the transaction seamless by offering a fixed rate of work. All in all, they're a great partner to have."
Approach Our Expert And Share Your Project Details
They worked over holidays and weekends in order to release what we needed on time. While several challenges arose during the engagement, Brainvire delivered a user-friendly and well-designed solution.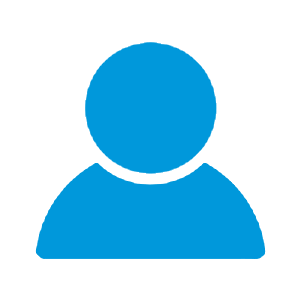 Lisa Osorio
Manager - ATAFreight
What We Offer
Irrespective of whether you are a budding business or a huge entity, Brainvire will never compromise on its work efficiency. We guarantee to provide you the best services.
Our Solutions
Brainvire is a powerhouse of skilled developers backed with practical experience. We offer customized and concrete solutions to our clients.
Learn More
Public/private Cloud Infrastructure

Deploy Apps Based On The Latest Technology

Combine Cloud Strategy And IT Resources

Transform Existing Apps Based On Cloud

SaaS Implantation

All-Inclusive Cloud Platform
Product launch

Brainvire developed a robust B2C solution to serve a larger customer base. With a history of over 3 decades of business behind them, the client is a household name in the electronics market....

Know More

Engagement

Brainvire's technological competency in the diamond industry is backed by its flagship cloud ERP and CRM solutions for e-commerce, named Control ERP (powered by Odoo) and Auro CRM respective...

Know More

Product launch

Real-time invoice and inventory management, 3PL and 4PL logistics integration are some of the striking features of Brainvire's latest Odoo solution for a leading retailer and wholesaler. The...

Know More
Why Choose Brainvire's Cloud Services?
The professionals at Brainvire are familiar with the fragile nature of business and always work at the behest of your firm.
Experience

Over the years, Brainvire has acquired and collected gems in the form of engineers that can provide you with an impeccable cloud platform. We are always glad to offer top-notch services to our elite clientele across the globe.

Advanced technology

Today, businesses function on intelligent technologies, which has resulted in constantly evolving business needs. Brainvire has the expertise to manage and match this constantly evolving business needs.

Dependable

Our team is experienced and dependable. We can bring to your sight valuable insights that you may fail to notice and inform you about the latest technological updates based on your industry and an optimal solution.
Take a Glance at Our Diverse Clientele from Around The World!
Success Stories
Our strategies help global retailers grow the business
Show More
Retail

Brainvire's team of DevOps experts understood the client's prime motive behind undertaking this digital revamp. They finalized the open-source Jenkins architecture to implement a continuous ...

Know More

Automobile

With a heritage of 100+ successful years, Alghanim is the Gulf's leading multinational company with a presence in 40+ countries with 30+ businesses across the globe.

Know More

Media & Entertainment

Brainvire ideated the digital video platform in the form of an Android and iOS mobile app. It allows safe access to curated cannabis content and enables users to upload and share media free ...

Know More
Why Choose Us?
Our brilliant IT history provides us a better hold over technology and advancements. Brainvire has proficiency in providing niche cloud services to our versatile clientele that is visible all across the world.
Explore Solutions

Contemporary Framework

Niche Cloud Services

Quality and Skilled Personnel

Our Support Solutions

Seamless Cloud Integration

Timely Deliverables

Effective Cloud Resources
Upcoming Events
Wednesday,September 30 to Thursday,October 01,2020

Odoo Experience 2020, With 30,000 attendees to the largest business & open source online event! It provides insights about new Odoo v14 and peer talks about SalesForce to Odoo migration and Multi-fold growth using Odoo solution.
Sunday,March 14 to Thursday,March 18,2021
Join the leaders in marketing automation, analytics, advertising, and commerce and see how to deliver and manage remarkable customer experiences. We are going to share how to deliver omni-channel experience for your customers.
Wednesday,May 12 to Thursday,May 13,2021
Looking to refresh the in-store shopping experience or expand your digital footprint? Get front row seats to the digital future of the retail industry! Get more of what you want with strategy sessions from a diverse and dynamic group of the industry'