We offer services to build a dynamic environment that helps you create an exceptional online experience for your customers. With our talented and skilled team of developers, you can redesign or create an entirely new and engaging website for your diamond and jewelry business. Below are some of the solutions offered by us!
Rapid integrations

Diamond & Jewelry ERP Solutions

Our team delivers incredible ERP solutions to help you streamline your business operations and focus on driving more revenue. We also design and deliver tailored solutions like inventory management, POS systems, CRM software, and ERP for the diamond & jewelry industry.

Workflow management

Diamond Search Integration

Our next-level diamond and jewelry search integration solutions firmly embed your business website with RapNet and your providers' API. With our integration services, you can also create an appealing display to showcase your products in a comprehensive way.

Automation

Diamond & Jewelry App Design

At Brainvire, we focus on delivering an excellent user experience along with an alluring app design. It is our strategic solution that helps us bring together your business goals, creative vision, data-driven insights, customer expectations, and the latest technology and build websites and apps like never before!

24 X 7 Support

Jewelry eCommerce Solutions

Brainvire creates tailored eCommerce solutions for your jewelry websites that offer back-office integration, organized customer data, automated workflow, and effortless inventory management. We also offer shopping cart services that are easy to handle, offer high-level performance, and are SEO-friendly.

Technical competency

Efficient Maintenance

We take complete responsibility for ensuring that your app is a huge hit in the market. That is why we don't leave you once the product is developed. We keep that bond intact even after the app is launched by offering 24x7 support and maintenance and taking care of issues like code errors and bug fixes.
Best-In-Class Solutions

At Brainvire, we work round-the-clock to excel in the development and deployment of applications for the diamond and jewelry industry. We aim to offer our clients world-class solutions so as to help them thrive in the market.

Latest Innovations

Our team's primary focus is to surpass our clients' expectations by offering reliable, innovative, and smart apps that can help them improve their business growth. We also offer solutions that are in tune with the latest trends and innovations.

Technical Know-How

With our experience in the diamond and jewelry domain, we strive to incorporate efficient frameworks and programming languages in every project we take up. Our experts are adept at creating cutting edge and high-end eCommerce apps.
Retail

Fully automated eCommerce solution for custom diamond jewellery making tigh...

Know More

Retail

Larsen jewelers sells Wedding bands and Rings with Engraving for men and wo...

Know More
Take a Closer Look at Brainvire's Solutions!
B2B Jewelry Application Development

Tap into our business to business app development solutions and build highly reliable and interactive jewelry apps that are in line with the recent market trends.

B2C Jewelry Application Development

Brainvire boasts a team of dedicated and passionate iOS and Android developers who specialize in creating visually appealing apps that offer top-notch shopping experience.

Jewelry ERP Solutions

With our ERP solutions for the diamond and jewelry industry, you can streamline your business operations and ensure it functions without any glitches.

CMS & Web Admin

Our web admin and CMS solutions are always forthcoming to develop websites with an easy-to-navigate interface and gain complete access to your website content.
Testimonials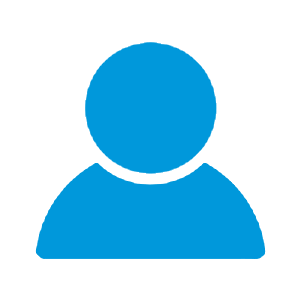 Their team has a strong understanding of the jewelry business and a professional approach. Brainvire took the time to invest and dedicate themselves to the project. Their communication was very strong. They have the capacity to handle many different types of development.
Aaron Srun
Project Manager - Larson Jewellers
"Brainvire accomplished their task in the time allotted. They have clear and transparent communication, using project management tools to track progress and updates. They're skilled in tech areas that are hard to find."
Let's Work Together On Transforming Your Ideas Into Reality!
Their team has a strong understanding of the jewelry business and a professional approach. Brainvire took the time to invest and dedicate themselves to the project. Their communication was very strong. They have the capacity to handle many different types of development.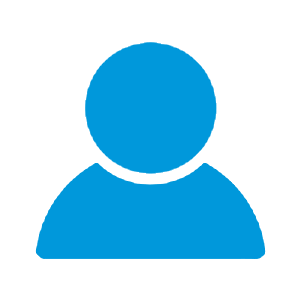 Aaron Srun
Project Manager - Larson Jewellers
Brainvire's Consultation & Solutions
Digitize your diamond & jewelry business and sell products online with our mobile app development solutions.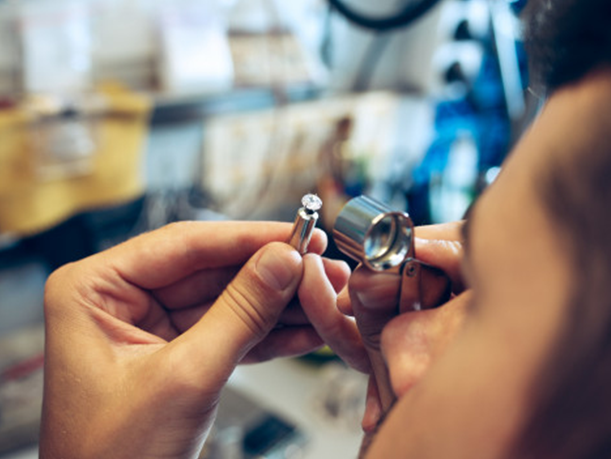 Our Offerings
Transform your business ideas into high-performing reality with our diamond and jewelry services.
Learn More
Here are our offerings customized for your industry.
Supplier Management »

SEO-Friendly Diamond Ecommerce Website »

Internal Process Management »

B2B2C Web & App Portal Development »

Integration with CRM »

Multi-Lingual & Multi-Currency Support »
Engagement

Brainvire's technological competency in the diamond industry is backed by its flagship cloud ERP and CRM solutions for e-commerce, named Control ERP (powered by Odoo) and Auro CRM respective...

Know More

Product launch

Combining a touch of innovation and expertise, Brainvire has successfully achieved completion of B2B, B2C apps, ERP system, and mobile applications for KGK, world's leading jewelry retailer....

Know More

Product launch

Based in the US, the client is an established name in the metal jewelry designing industry. From customized letter stamps to advanced stamping tools and supplies, the scope of its offering i...

Know More
Features of Brainvire's Diamond & Jewelry Industry
Our diamond and jewelry software development solutions offer top-notch reliability and performance. They're also packed with a myriad of features.
Daily Purchase Reports

Brainvire's apps keep updating you with constant reports regarding the purchase of raw materials, finished products, and both old and new gold purchases.

Detailed Sales Reports

With our software, you can keep tabs on your present orders, previous and current delivery, VAT calculation, order cancellations, sales register, and sales return.

Inventory Management

We develop apps and software to help you manage the stock of your raw materials, unfinished products, soldering stock, and old gold inventory.
We have helped global business grow manifold times!
Success Stories
Our strategies help global retailers grow the business
Show More
Diamond & Jewelry

Brainvire aims to provide unparalleled service supported by professional expertise. We designed an application to fulfill the desired requirements. With advanced mobile technology, the app c...

Know More

Diamond & Jewelry

Across the USA, the client has quite a good number of jewelry stores owned by various distributors. Now, every distributor can't afford to hold all the designs offered by the client. So Brai...

Know More

Diamond & Jewelry

The client wanted to boost its sales department with the help of technology. Brainvire made use of MEAN/MERN technology to enhance the functioning of B2B and B2C platforms. With the help of ...

Know More
Our Solutions
Brainvire strives to help companies from the diamond and jewelry industry streamline all their workflow and business operations without a hitch.
Explore Solutions

Customized Grid for Diamond Search

Cross-Platform Jewelry and Diamond Mobility Solutions

Real-Time Integration with Supplier & Buyer Portals

Our Support Solutions

Order & Inventory Management

Bidding & Diamond Trading B2B App

Diamond & Jewelry Category Management
Upcoming Events
Wednesday,September 30 to Thursday,October 01,2020

Odoo Experience 2020, With 30,000 attendees to the largest business & open source online event! It provides insights about new Odoo v14 and peer talks about SalesForce to Odoo migration and Multi-fold growth using Odoo solution.
Sunday,March 14 to Thursday,March 18,2021
Join the leaders in marketing automation, analytics, advertising, and commerce and see how to deliver and manage remarkable customer experiences. We are going to share how to deliver omni-channel experience for your customers.
Wednesday,May 12 to Thursday,May 13,2021
Looking to refresh the in-store shopping experience or expand your digital footprint? Get front row seats to the digital future of the retail industry! Get more of what you want with strategy sessions from a diverse and dynamic group of the industry'