SERVICES OFFERED

As a Microsoft Gold Certified Partner and the most reliable POWER BI development company, Brainvire's objective is to offer integration and implementation through Business analytics and intelligence lifecycle implementation with relevant data syncing, data integration management, prototyping, and interactive dashboards creation for every domain to the next level.
POWER BI CONSULTING SERVICES

Brainvire is the topmost Power BI development company that has skilled POWER BI consultants to assist you with the process of accelerating objectives with proven practices of Business Intelligence.

CUSTOM POWER BI DEVELOPMENT SERVICES

Our team of experienced Power BI developers are well versed in creating user preferred business insights, embedded analytical reports and dashboards from multiple data sources

POWER BI ANALYTICS SERVICES

Being an expert Power BI development company, we are experienced in creating the entire algorithms based on R, python to achieve the dynamic business requirements and provide you BI Reporting and Interactive Dashboards

CUSTOM VISUALIZATIONS

Our Power BI services are not just limited to Power BI default provided custom visuals, our team creates the graph with Viz Community which enables you to use and create complex graphs by just clicking.

POWER BI WITH .NET OR .NET CORE

Our Microsoft gold certified Power BI Services includes seamless integration with Enterprise level solutions to offer analytical concepts, KPI reports, Dashboards to leverage productivity.

INTEGRATION WITH POWER BI

Our Machine learning developers by using standard Rest API integration your application or services with PowerBI for faster and focused core value outcomes

POWER BI WITH AZURE SERVICES

Being one of the leading power BI services, we aim to maximize your RoI with an innovative, swift, scalable, enterprise-level, and enterprise-ready secure solution. We provide interoperability with other data sources.

MOBILE BI REPORTING

Power BI cloud based reports with the compatibility with tablets and mobile devices let you view your reports and dashboards anytime, anywhere

INTEGRATION & SHARING

With feasibility check, our professionals make sure to assist you with best of Business Intelligence tool recommended for your requisites and seamless compatibility
We are trusted by brands alike you
Together, let's redefine the experience with purpose-driven solution
Get a Quote
TECHNOLOGY STACK
Being a Microsoft Gold Certified Partner, Brainvire's methodology is unique among all other Power BI consulting services in the world. We provide advanced Power BI services by combining different and multiple data sources for creating robust Power BI solutions that source to the interactive and intelligent visual dashboards and analytical reports.
OLAP cubes
Microsoft - SQL Analysis Services

Micro Strategy

Oracle BI

Sisense
OUR EXPERTISE
Data analytics & Data Modeling
Seamless integration with Excel & Power Pivot
Interactive Visualization Dashboards & Business Reports
Connect Data Sources for dynamic business insights
Embedded into Office 365, .Net Applications
Implementation of Power BI for Cloud, Web & Desktop
Natural Language Queries Implementation
Power BI consultants for Power BI integration services
Automatic Analysis with quick dynamic insights
Dynamic reports generation on just a click
Data-driven dashboards and reports
Curated content for your leveraging your business

INDUSTRIES SERVED

Business Intelligence

Media & Entertainment

Social Network

Business

Healthcare

Financial Sector

Logistics
Our Case Study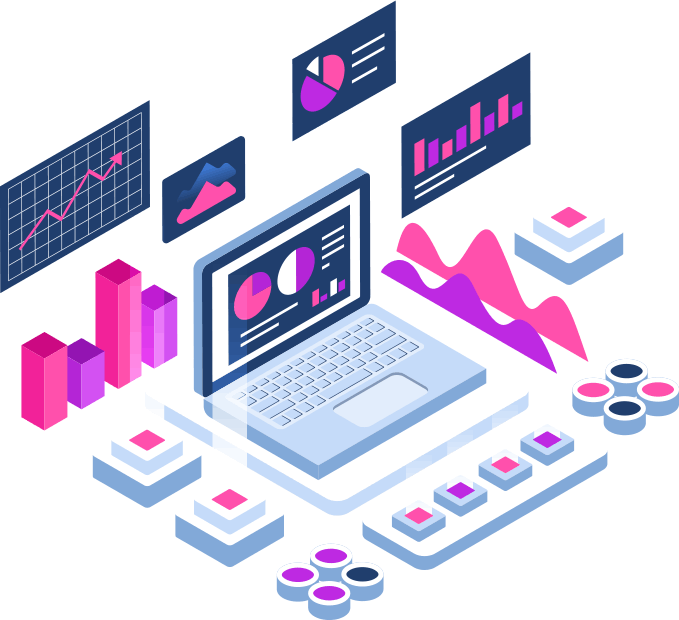 Smart and Powerful SaaS-based BI Application Helps Multiple Industries Experience Business Profitability
The web platform is a powerful reporting tool and can be used by businesses belonging to any industry. It has been developed by the skilled expertise of Brainvire's data scientists and in-house experts. The tool can generate resizable, colorful and animated circular and oval Venn diagrams. The represented data tends to be immutable, large in volume, ordered by time and is primarily aggregated for access. It represents a history of what happened, and using predictive analytics, the system can pre
Learn More