Brainvire provides high-end technology solutions for companies that supply logistics, warehousing, and distribution systems around the globe. They help increase visibility in real-time, optimize processes, enhance efficiency, and meet delivery targets.
Hi-end tech solutions

Fleet & Driver Management

We offer applications that let fleet and driver managers track and control driver trips and the performance of commercial motor vehicles, such as cars, buses, trucks, specialty vehicles, and trailers. With our fleet management solutions, you can increase the productivity of your commercial fleet.

Seamless efficiency

Transportation Management

We develop tools and software for consolidating and handling transport costs related to freight, storage, and logistics. Manage your transportation business with ease using our innovative transportation solutions.

Real-time analysis

Warehousing & Distribution

We offer software solutions that are essentially management solutions for warehousing and distribution systems. Monitor your supply chain effectively with versatile solutions that drive efficiency.

Better functionality

Cargo Management

Our comprehensive cargo management program offers full process control across all stages. Track and monitor the movement of your cargo via land, water, or air. Gain access to the driver information and vehicle locations easily.

Application development

GPS Vehicle Tracking

Track your vehicles with your smartphone and build a smarter workforce. GPS vehicle monitoring and fleet control for smartphones will enable you to keep track of your vehicles at all times. Avoid emergencies by using safety measures and alerts.
Fulfilling tech needs

We help transport companies fulfill their evolving technology needs for greater efficiency and productivity.

Domain knowledge

We have expert expertise, deep domain knowledge, and extensive experience in designing reliable IT solutions that can help logistics service providers manage risks and open up new earning opportunities for them.

Vast portfolio

Our portfolio and capabilities include mobile technology development for logistics companies, routing agility optimization, real-time supply chain visibility tools, inventory management, and monitoring, and BI freight view solutions.
Logistics

.Net MVC Web and Azure Migration to Automate Shipment Workflows for USA bas...

Know More

Logistics

An app that helps the logistics team and customers to access shipment-relat...

Know More
Segments We Serve
Air Services

Following a standardized process, all operations are carried out carefully, right from storage to delivery. We also have advanced tracking and GPS systems to help customers monitor their cargo's movement closely.

Surface Services

We have developed surface solutions that allow the secure transport of goods from your doorstep to their destination. We believe that transparency can be maintained with an advanced track and trace system that helps customers manage the movement of goods.

Rail Services

Our professionals develop tech solutions to ensure that goods are delivered to their destinations safely, without incurring any damage. In addition, our modern information management systems assist clients in closely monitoring cargo movement.

3PL/Warehouse Services

We manage your supply chain with integrated solutions for pool distribution, cross-docking, warehousing, and transport. Our customers also benefit from a cooperative distribution network that uses shared routes to significantly reduce transportation costs.
Testimonials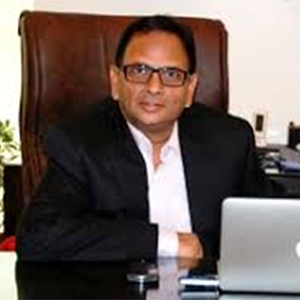 I haven't come up with something that Brainvire wasn't able to find the technology for. Brainvire sets the expectations of a project and then commits to them. Their project management team made the entire process smooth.
Vipin Jain
Manager - Logicash
"Brainvire Infotech Inc met expectations, delivering high-quality results in a timely manner. They're communicative and proactive. Their open-mindedness supplemented their professional management style. Expect a skilled development team dedicated to their clients."
Let's Talk
I haven't come up with something that Brainvire wasn't able to find the technology for. Brainvire sets the expectations of a project and then commits to them. Their project management team made the entire process smooth.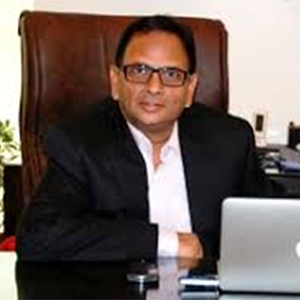 Vipin Jain
Manager - Logicash
Our Logistics Solutions
Our strategies are fueled by creativity and built to solve real-time market problems. Brainvire's solutions can be deployed across all modes of transportation – land, water, and air.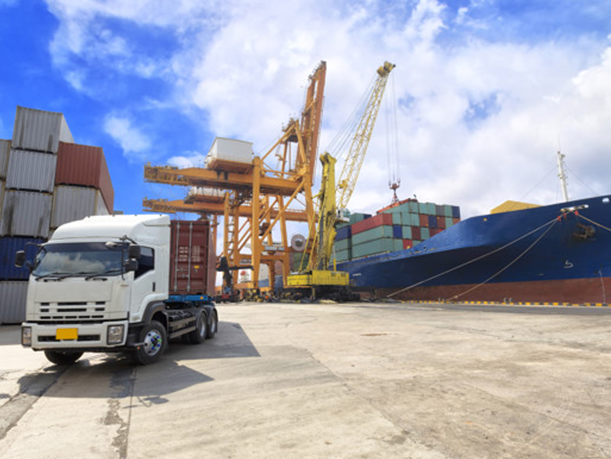 Spotlight Solutions
Our logistics solutions digitally transform your supply chain for better processes and functions.
Learn More
See solutions tailored to this industry.
Vehicle Planning »

Consignment Tracking »

Mobility Solutions »

Cloud Logistics »

Big Data Analytics »

Application Development »
Product launch

Brainvire organized onsite travel for multi-level teams including developer and Business analyst, to understand the ground realities, integration possibilities, check the real hardware, talk...

Know More

Product launch

Brainvire offered a multi-domain CMS solution to a leading logistics and freight service provider.They specialize in providing innovative shipping and supply chain management solutions. All ...

Know More

Product launch

Brainvire's team designed an app for a laundry business that allowed the hub to provide its customers a lot more than dry cleaned clothes. Using this app, customers could earn rewards by sen...

Know More
Why Choose Brainvire's Logistics Solutions?
Brainvire's logistics practice, comprising experienced developers with extensive expertise in the logistics field, is well-defined in order to address the evolving and growing needs of logistics service providers over time.
Technical skills

We have the technical skills, expertise, and infrastructure to meet all sorts of current and potential technological needs of our customers in the logistics field.

Collaboration

We serve the logistics industry with technologically advanced software solutions. We excel in web and app development that enables supply chain operators and logistics business owners to increase their efficiency.

Enriching experience

Right from improving customer experience to optimizing the transport management process of logistics companies, we have specific approaches to enable logistics service providers to enhance their service quality and drive customer attention.
Clients We Work With
Success Stories
Our strategies help global retailers grow the business
Show More
Logistics

Urban vehicle parking solution for malls, commercial, and residential locations. Integrated with hardware like camera, barrier, directions, online payments makes it an automated solution wit...

Know More

Logistics

The client wanted to address the nutritional requirements of students in its educational institutions and also solve the problem of food wastage in the kitchen through systematic inventory m...

Know More

Logistics

This application can be a big leap on local transport, any user searching for a scooter, gets the status of nearby Scooter point on his app. To start a ride, user needs to scan the QR code p...

Know More
Why Choose Us?
Clients who work with us get the following add-on services:
Explore Solutions

Security is Paramount

Committed to Quality

Fast Response To Requests

Industry Segments

Proven Track Record

Wide Spectrum Of Skills & Experience

Constant Communication
Upcoming Events
Wednesday,September 30 to Thursday,October 01,2020

Odoo Experience 2020, With 30,000 attendees to the largest business & open source online event! It provides insights about new Odoo v14 and peer talks about SalesForce to Odoo migration and Multi-fold growth using Odoo solution.
Sunday,March 14 to Thursday,March 18,2021
Join the leaders in marketing automation, analytics, advertising, and commerce and see how to deliver and manage remarkable customer experiences. We are going to share how to deliver omni-channel experience for your customers.
Wednesday,May 12 to Thursday,May 13,2021
Looking to refresh the in-store shopping experience or expand your digital footprint? Get front row seats to the digital future of the retail industry! Get more of what you want with strategy sessions from a diverse and dynamic group of the industry'