Experience Growth with a Top-Notch Salesforce Development Company
Auto-Shift to Aligned Business Workflow with Brainvire's Salesforce consulting services
Experience a personalized, secure, and collaborative edge in the market with our Salesforce services
Why Approach Brainvire for Salesforce Development?
Global Footmarks

Brainvire offers niche application development services globally across technologies and brands.

Rapid Innovation

Our Brainers are skilled to develop innovative applications as per the business requirements.

Profound Know-How

We are a powerhouse of qualified technical experts that can examine customer needs, recommend, and implement the right solution.

Higher Agility

We have a fast-paced qualitative approach that can blend perfectly with existing and future business needs.
Global Brands Positioned Brainvire as the Best Digital Enabler
With almost 2 decades of exposure in the technical realm, we have transformed budding, mid-sized, and large organizations remarkably. In today's digital age, Brainvire can craft and implement progressive and effective digital solutions.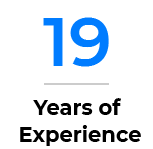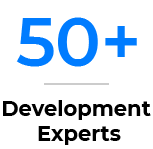 Our Clientele
Here are some niche brands we are connected with
What is Salesforce's Eccentricity?
The friendly Cloud logo of Salesforce is a sign that it is a robust companion between businesses and their customers. Salesforce segregates business technology in silos to offer a unique customer view to employees, marketing, commerce, sales, IT, and services. Obtain a comprehensive customer view with Brainvire's Salesforce consulting.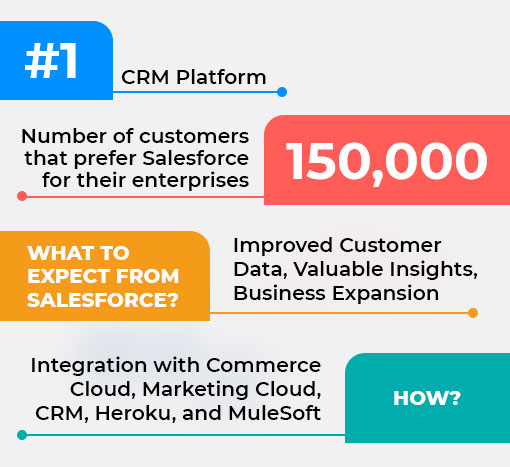 Our Case Studies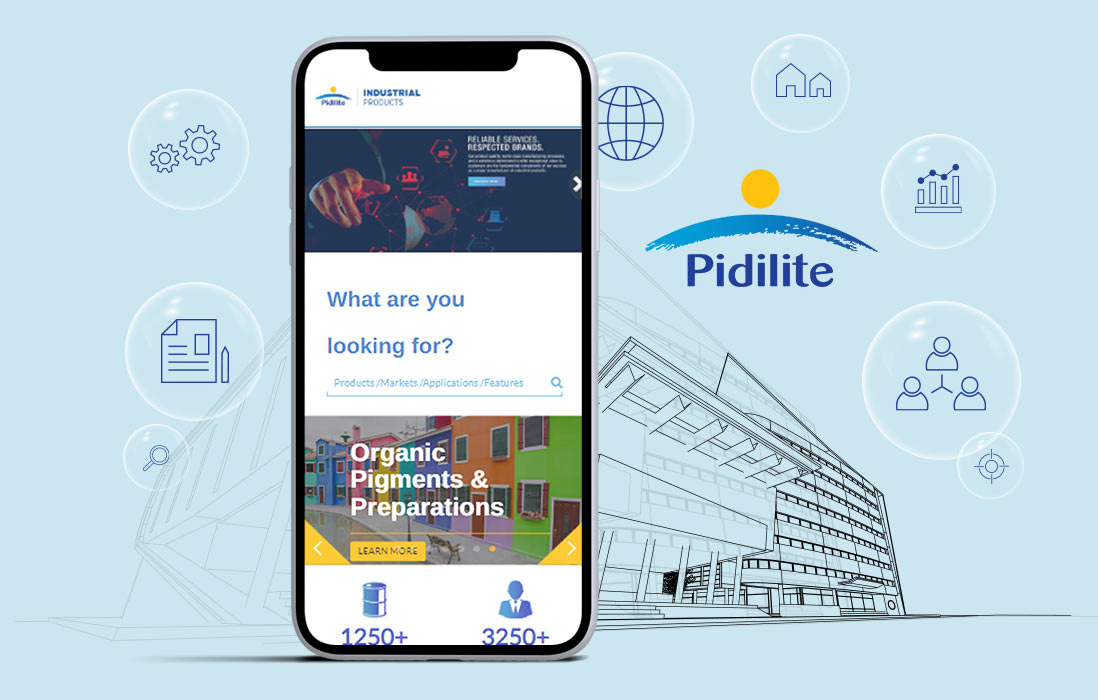 Amass Efficiency for a Fortune 100 FMCG Brand
Embarked a digital transformation strategy to streamline internal and external processes with intelligent technical architecture
Learn More

Our Strategic Partners
We have a deep-rooted and trustworthy relationship with our tech partners.
FAQs
What is Salesforce App Development?

This is the most preferred and easiest way to create an application that is visually engaging and connects with consumers in the most comfortable lingual. Companies can skimp the expensive route to application development and use a customized software solution.

Can we develop a Mobile App using Salesforce?

The Salesforce platform increases the mobile application development capabilities across the organization. This platform gives businesses the liberty to create and customize applications with intuitive drag and drop wizards, tools, and forms.

How do I create a Salesforce Application?

It is best to approach a Brainvire Salesforce developer to understand the entire process to create an application. They can guide you with the right process and essential elements required for the same.

What are Salesforce Consulting Services?

Salesforce consulting services concentrate on supporting your marketing, sales, and the need for customer services. We implement our CRM consulting experience to design the workflow of your manufacturing, sales, healthcare, banking business.
Why use Salesforce in my business?

Salesforce is an evolving solution with advanced features that can empower businesses with intuitive capabilities today as well as tomorrow. Salesforce facilitates features that are useful for modern age businesses. Salesforce is a wise choice for today's digital enterprises.

What are the services provided by Salesforce?

Salesforce offers robust marketing, sales, commerce, and CRM solutions. These solutions provide detailed customer insights that can be used to design strategies and streamline business workflow.

What are important factors to consider for Salesforce Data Migration?

Security is a prominent factor in the process of data migration. Brainvire's skilled Salesforce developers understand the importance of data and hence enable a smooth Salesforce data migration for businesses.

What is the difference between Salesforce Sales Cloud and Marketing Cloud?

Salesforce Sales Cloud concentrates on pursuing interested customers and converting them into that sales. On the contrary, Marketing Cloud focuses on customer insights and invests resources in the right customer.
700+

E-Commerce Projects Live

$10 MM+

Transactions Everyday

800K+

Products

500+

B2B Clients