PPC Management Services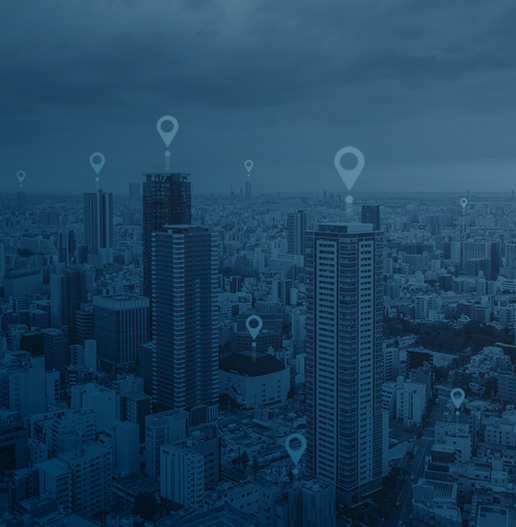 Increased ROI for Nutrition Brand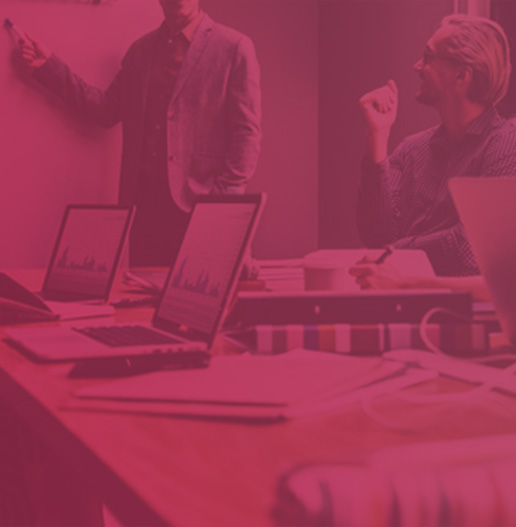 Increased Traffic of Coupon Store
3 MM+
1000+
Daily Fresh Coupon Deals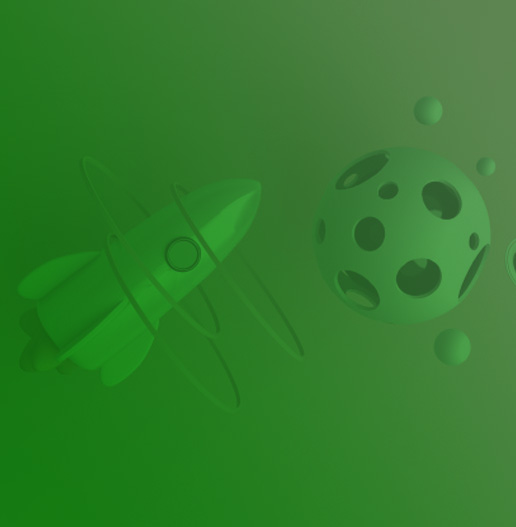 Multi-location Healthcare Clinic
1500+
746%
Organic Traffic Increase
Get Started With Digital Marketing
Our Happy Clients
To Brainvire's credit, they've taken care of all our social media promotions. Their domain research and coordinated efforts really impressed me tremendously.
Hamptons
Founder- Adrianna Nava
Reliable Pay Per Click Marketing Services
Pay per click is a paid advertising model that brands use to enhance recognition, promote offerings and gain traction from a specific target. PPC plays an integral part in your digital marketing services. As a leading PPC marketing agency, Brainvire provides various PPC management services to help you take your business to a level up.
PPC Audit

Our certified specialists in the digital marketing team conduct an in-depth evaluation of your current and past PPC efforts to identify gaps and redirect your PPC strategy for more significant ROI.

Keyword Research and Analysis

Our PPC experts utilize various tools to understand your TA's search habits. Based on this, we constantly refine the keyword list to improve performance in search and optimize digital marketing efforts.

Landing Page Creation and Optimization

With strong headlines, high-performing keywords, engaging content, and specific CTAs, our specialists combine

Search Engine Optimization development

with PPC campaigns to increase the consistency of leads. In addition, we can use Google Analytics to examine and track user patterns and optimize the landing page.

Conversion Rate Optimization

Our PPC management services include convincing PPC ads, landing page design reviews, and user-friendly lead generation forms to improve your conversion rate.

Paid Search

Enlist our PPC services to put your brand at the top of search results. Our paid search specialists work on PPC bidding strategies to improve ranking and impression share.

Shopping Ads

As an

eCommerce specialist

PPC agency, we use our expertise to get the best shopping ads and increase conversion.

Retargeting PPC

With our remarketing PPC campaigns, promote your brand offerings to the right users at the right time to re-engage lost customers.

Google Ads Account Audit

Get the best out of your Google Ads account through services like keyword audit, ad copy review, graphic design, display campaigns, mobile strategy, and more.

A/B Testing

Our in-house team of PPC specialists uses cutting-edge tools to evaluate landing pages and PPC campaign performance and optimize them for greater returns.
Let's Get in Touch!
Industries We Provide Our PPC Marketing Services
As a leading PPC Agency, Brainvire delivers PPC management services to various businesses across industries. We consult small to large enterprises worldwide for paid campaign management to widen their business reach and profitability.
Healthcare

As a PPC management company, we help healthcare brands spread awareness with up-to-date, authoritative landing pages, local SEO practices, and targeted PPC ad campaigns.

Finance

Leverage cost-effective, creative PPC campaigns to lure visitors for improved website traffic to generate leads and sales.

eCommerce and Retail

As an eCommerce PPC agency, we help boost your physical or online retail store presence; large and small businesses drive sales and resolve shopping cart abandonment issues.

Lifestyle

The best PPC management agency will maximize brand profitability with services like keyword optimization, AdWords management, social media ads, etc.

Real Estate

Stay ahead of the competition in a chaotic digital world with our paid search marketing services that enable you to boost your search engine ranking and sales.

Education

Blending PPC best practices with content marketing, our team of experts and project managers can help you build your brand identity and promote your services.
A Trusted PPC Ad Agency
As a prominent PPC company, we enable your large and small businesses to reach successful heights with our various paid ad marketing services.
Paid Marketing Management
Strict NDA Terms | No Additional Charges | Cost-effective Service | Flexible Models
1
Evaluating Business Needs
Understanding business requirements
Prioritizing business goals
Compliance
2
Analyzing PPC Endeavors
Look at past PPC campaigns
Google AdWords account assessment
Identification of problems
3
PPC Strategy and Execution
Revamp strategies based on insights
Execution of paid ads
Progress reports
Ad Remarketing
Strict NDA Terms | No Additional Charges | Cost-effective Service | Flexible Models
1
Analyzing Problem Areas
A comprehensive evaluation of PPC campaigns
Identifying problems
Brainstorming ideas
2
Strategy Design
Define channels to retarget lost buyers
Keyword planning
Create compelling ads
3
Testing Performance
Monitoring remarketing ads
Ongoing communication
Timely reporting
Paid Social Media Ads
Strict NDA Terms | No Additional Charges | Cost-effective Service | Flexible Models
1
Social Media Roadmap
Understanding social media objectives
Prioritizing platforms
Ideation and budget
2
Creating PPC Campaign
Campaign design
Keyword research and inclusion
Running PPC campaign on different social networks
3
Performance Evaluation
Keeping an eye on the progress
Assessing performance on various platforms
Progress reports via email or skype
Scale Your Business Performance Across Digital Channels
Attract attention across online mediums with
full-fledged digital marketing
. Our experts combine PPC services with digital marketing initiatives to expand your presence online.
Bing Ads

Brainvire helps brands with optimized content, including paid ads, to allow Bing users to find you easily.

Marketing on Google

Our certified experts will narrow down the audience, pick the right keywords and use industry par Search Engine Optimization practices to promote your ranking on the search results.

Local Ads

Our PPC firm boasts talented professionals adept at designing local ads to improve your brand visibility in local searches.

Call Campaign

Call campaigns allow you to focus on getting more calls straight from your ads. Call-only campaigns are essential in a mobile world, especially if phone calls are your business's most crucial lead type.

Geofencing ads

Geofencing Ads allow you to target a specific audience based on their location. Geofencing mobile ads will be used in display or push notifications to targeted consumers.

Video Ads

Brainvire extends video creation and marketing support for enterprises. Video Ads can create wonders for branding and sales prospect.
Hire AdWords Management Company
Our PPC Marketing Portfolio
A list of pay-per-click advertising campaigns successfully executed by our experienced team.
How Do We Work As The Best PPC Company
As leaders in the pay-per-click advertising space, we begin by understanding your goals and preferences. Based on that, our PPC agency experts devise a plan that ensures satisfactory results.
Research and Analysis
Understanding your business, products, and services
Analyzing your business objectives
Assessing paid campaigns
Brainstorming
Suggesting ideas
Strategy Development
Identifying potential keywords
Taking a customized approach
Prioritizing platforms
Demographic/Geographic targeting
Landing Page design
Execution and Testing
Ad content creation
Enticing CTAs
Running of a paid ad campaign
Keeping an eye on performance
A/B testing and reporting
Some of Our PPC Campaign Management Success Stories
Brinvire believes in delivering results to the client. Check out some of the successful results we have achieved for our eCommerce Search Engine Optimization clients.
1000% Sales Increase

YOY Sales Increase for Nutritional Supplement Brand

174% Ads Conversion Increase

YOY Google Ads Conversion increase for Baby Product Company in North America
58% Decrease in Cost per Conversion

Our paid campaign optimization strategies helped to decrease cost per conversion.
Our Clients
Businesses across the globe, including Fortune 500 companies, trust us for their PPC initiatives.
What We Do As The Best PPC Company
Custom PPC Advertisements

We understand that every business is different. Therefore, our PPC experts keep your unique goals, offerings, and audience in mind when forming a campaign strategy.

Keyword Relevancy

Our team performs extensive keyword research, including competitor analysis, to ensure PPC focuses on keywords relevant to your business.

Social Ads

Leverage the rapidly growing segment of social media paid to advertise to make the most of your presence on platforms like Facebook, Instagram, LinkedIn, and Twitter.

Google Shopping Ads

If your website has many product offerings, then our PPC specialists can help you with beautiful carousels on SERPs to optimize every penny spent on clicks.

Targeted Messages

We enable you to craft content that your ideal customer wants to see based on search patterns, preferences, and online behaviors.

Improved ROI Bid

As your partner, we use a data-driven approach to handling and determining your bid to optimize your return on investment.
Why Choose Brainvire As Your PPC Agency
Google Partner Agency

Brainvire is a Google Partner. We are backed by an excellent team of certified professionals who provide the latest insights to provide the best services to our clients.

End-To-End PPC Partners

From rebooting your PPC endeavors to crafting new campaigns from scratch and execution, we are your partners from beginning to end.

Customer Focused Company

We discuss your marketing priorities and business objectives to ensure the PPC campaign carries your brand's voice.

Research Based PPC Initiatives

Whether analyzing competitors or comprehending your industry niche to give you a competitive edge, our experienced professionals will devise plans based on deep research.

Continuous Reporting

We value transparent communication. We provide ongoing progress reports via various communication channels to keep you updated.

Post Service Support

We are your partners beyond the development and execution process. So you get 24/7 support for your advertising and digital marketing needs.
PPC Tracking and Analysis
We aim to provide PPC solutions that open opportunities for profitability and bring greater returns on investment.
Analyzing competition
Automatic/Manual bid optimization
ROI conversion tracking
PPC call tracking
Quality traffic generation
A/B Testing
Mobile PPC Management
Climb the ladder of success by leveraging PPC campaigns targeted to mobile phone users with our mobile PPC companies.
Defining target audience
Ads optimized for mobile
Landing page optimization for mobiles
Keyword research
Targeted CTAs
Ad Extensions
FAQS
What's an ad network for PPC?

An ad network refers to a channel capable of distributing ads to consumers. Google Ads (formerly known as Google AdWords) is an example of an ad network. If you want to create PPC advertising, you must use an ad network, such as Google Ads, Twitter, or Microsoft Advertising. Brainvire is a reliable advertising agency for your business. Our advertising agency can lead your products and services to the right audience and through the right network.

What is PPC ad spend?

Ad spending is your ad network budget, also known as advertising spending. It's about how much you can invest in ad networks for a year or a month. Your PPC agency can use ad spending to refer to their monthly budget in most cases. We understand your budget and business to share your best PPC advertising tactics.

Where can you advertise for your PPC ads?

You can advertise with PPC advertising on the Internet. The most popular locations are search results, third-party websites, and social media. As a marketing agency, we recommend social media marketing for your brand. Social media marketing is an excellent channel to reach the audience digitally. Our experts can create an impactful social media marketing campaign that blends well with another digital marketing strategy.

Do I have the option to choose a development team according to my needs?

You can choose the development team that will meet your project needs and preferences. We offer full support and information to help you create your desired section.

Will I be part of the project during the development stage?

Yes! We make sure all our clients are entirely involved in the development process. Our team builds your project on the development server and gives you complete access so that you can monitor the actions being implemented.

Do people really click on PPC ads online?

Yes! Ads that appear in the search results are worth more than 45 percent of the page clicks. Through PPC advertising, you can meet customers looking to buy, which can immediately affect your sales figures. Not to mention, PPC ads also have an average return on investment ( ROI) of $2 for every $1 invested.

How much does the PPC campaign cost?

PPC Ad Campaign Prices differ by company, industry, and strategy. The estimate, however, is between $9,000 and $10,000 a month for small and medium-sized enterprises. This price range covers your ad spending and extra expenses, such as PPC management strategies from the PPC Agency.

What is paid media?

Paid media refers to ads companies pay to take customers to their website or view a brand message on a website, tablet, or another digital service.
Why should i choose ppc management services?

Over the years, Brainvire has achieved 100+success case studies and quality experience in digital marketing. They are Microsoft, and Google AdWords partnered agencies with Google-certified PPC experts. In addition, Brainvire's digital team offers complete transparency of all your digital activities through weekly and monthly reports.

As a PPC management company, do you manage many accounts?

Absolutely! Brainvire is a family of digital professionals that can shape the future of a brand. The team offers end-to-end services, from designing the web page to creating a dynamic digital presence for decades. In addition, the team can work on large amounts of accounts simultaneously.

How can a PPC agency increase my eCommerce sales?

An experienced PPC agency can examine and analyze your eCommerce visibility. Experts at the agency can determine the flaws and rectify them effectively. Simultaneously, they can also run competitive analyses and recommend and implement effective digital marketing measures to accelerate eCommerce sales based on consumer behavior.

What is a PPC Company?

Pay-per-Click is commonly referred to as PPC and is a digital marketing model where advertisers are paid a specific fee when an ad is clicked every time. An effort to purchase visits rather than earn them organically. A good PPC company can assist you in implementing this model for your brand.

How do I get started with the PPC management service?

Approach a digital expert at Brainvire to get started with quality and effective PPC management strategies and services for your brand. Through the right PPC efforts, their digital team can examine your existing brand position and elevate it to a new height.

Is your company a Google partner as a PPC management agency?

Brainvire has been a Google partner for its PPC services. Over the years, as a Google partner, Brainvire has served numerous PPC campaigns for budding and elite brands. Therefore, this PPC management company has a higher approved ratio of successful PPC campaigns.

Will the PPC management firm help in increasing brand visibility and awareness?

PPC campaigns primarily focus on reaching the right audience and creating brand awareness. So yes, PPC marketing happens to be an optimal solution if you search for increased brand visibility and awareness.
1500+

Web Projects Completed

500+

Mobile Apps Developed

800+

Resources Strength

500+

Happy Clients Worldwide