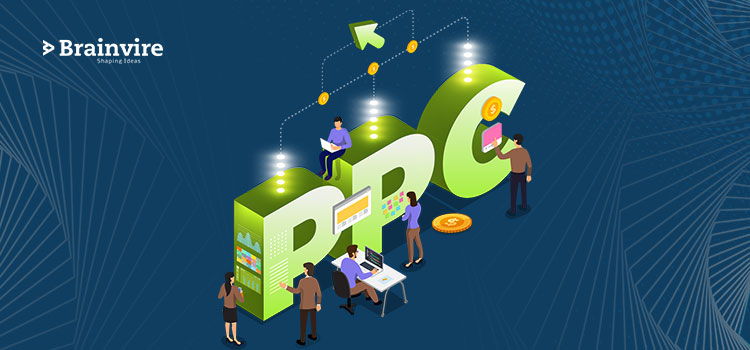 Whether you've heard a little about Pay-Per-Click (PPC) as an online advertising option, or you heavily use it, there's always a gain in knowing what is in store for your online business next – what measures shall you abide by to make your PPCs work like a charm? If you're curious about this, you've come to the right place. As a Digital Marketing Agency, we think we are the perfect fit to discuss with you about what are the upcoming PPC trends you should be on the lookout for if you are advertising your brand online.
The Basics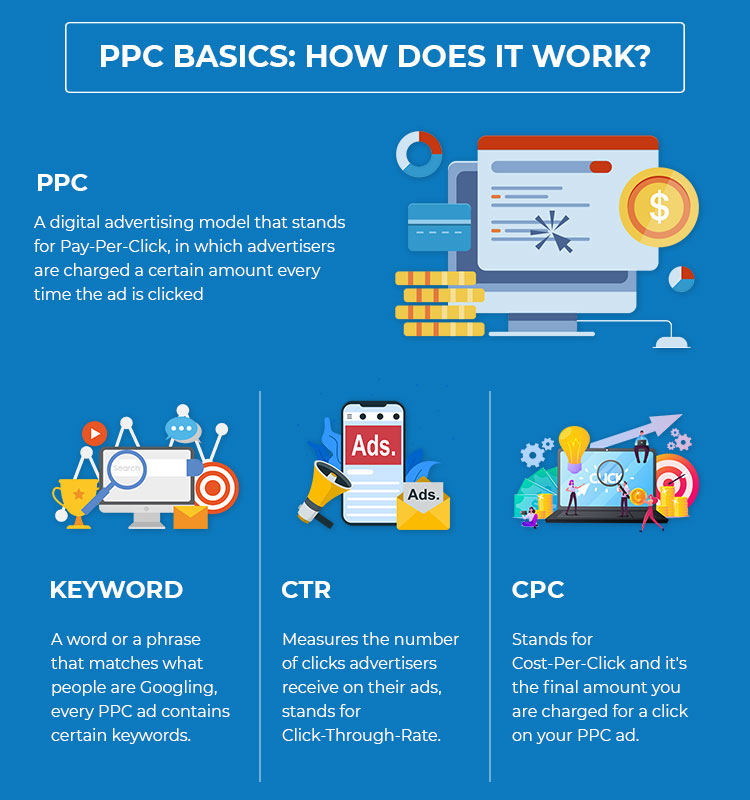 The Pay-per-Click is a model of internet marketing in which you pay a fee each time one of your ads is clicked. In a way, it means you buy visits to your sites, rather than attempting to "earn" those visits organically. Advertising on Search Engines is one of the most popular and sought after forms of PPC. You can bid for ad placement in a search engine's "Sponsored Links", and when someone searches a keyword that is related to your business, your ad is shown. 
For example, if we bid on "PPC Advertising", our ad might show up at the very top of the Google results page. Now every time our ad is clicked, and a user visits our website, we have to pay the search engine a small fee. You will know that your ppc agency in usa is worth much more than you pay for, so the fee seems trivial. If we pay Rs. 100 for a click, but that click results in a 10000 rupees sale, we've made a hefty profit then. 
Building a winning PPC campaign takes a lot of research, selecting the right keywords, organizing those keywords into well-organized campaigns and ad groups, and setting up PPC landing pages that are optimized for conversions and sales. Search Engines mostly reward the advertisers who create intelligently targeted and relevant pay-per-click campaigns by charging them less for ad clicks and showing their ads at priority. 

Pay Per click management firm has undergone a lot of significant changes in the past few years and it will continue to evolve. In the world of the internet, change is constant. New campaign types, features, targeting options, and tools are already available on various platforms. To get the most out of your campaigns, you must be aware of the major trends that will be impacting PPC advertising in 2021 and beyond, so you can design the right strategies to grow your business.
Want to convert your idea into a successful app or website? Schedule your free call with our expert now.
Strategies to Grow Your Business
#1 Audience Targeting 
Keywords are indeed an important component for PPC advertising, but more emphasis is placed on audience segmentation and targeting. The ability to collect and analyze a large amount of audience data will help you create a detailed segmentation strategy based on a range of audience types. You can layer on different bidding strategies to shape your paid search tactics. By bifurcating your audience into segments and matching them with relevant individual products, you can create your content to ensure that your ads are as personalized as possible.
#2 Diversify Your Platforms
While Google and Facebook are the most prominent online advertising platforms, it is very crucial to diversify your PPC ad expense across other platforms as well. For example, Amazon's Sponsored Product Ads are becoming very prominent in the ad space for many retail brands. Various platforms are improving their personalization and targeting options to reach your potential consumer base. 
#3 Optimize Ads for Voice Search
Businesses often fail to optimize their PPC Campaigns for voice searches, and it risks losing the opportunity of being featured in voice search results. Up to 50% of all searches are voice-based,  so you can start analyzing your existing campaigns to see which ones are already receiving voice search traffic. This will help you unlock insights into your audience's search intent and how you can make your future campaigns well equipped for voice-based queries and searches.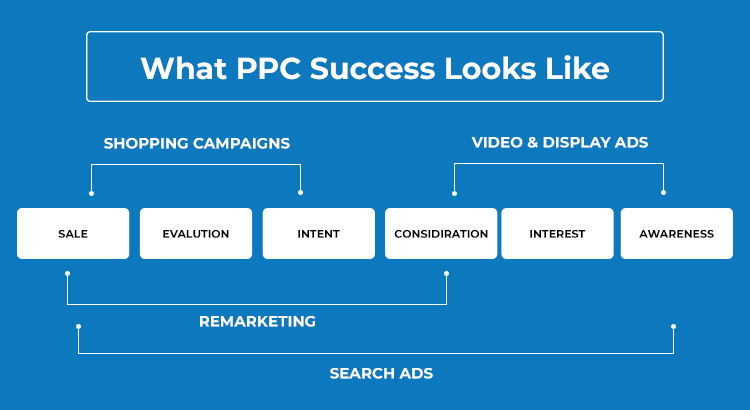 #4 Place Local Services Ads 
Google is expanding its horizons into the Local Services Ads to support more markets and services, like plumbers, electricians in your local area. Up to 90 percent of the consumers search for local businesses online, and they appear at the top of the page. It clearly generates more leads and gets more customers. Location-based queries are much prioritized and appear at the "position zero" for relevant categories and show the business name, star ratings, location, contact, and much more.

#5 Leverage Artificial Intelligence and Automation
Nowadays, PPC platforms are using automation to help advertisers optimize their ad campaigns. For example, Google offers a variety of smart features like automated bidding that helps advertisers reduce the time and effort they have to put on PPC campaign management. Many of these features are powered by artificial intelligence, since the platform has access to a ginormous amount of data, it can help make accurate predictions. Automation takes over a large portion of the manual campaign so you can reduce the resources you spend on repetitive tasks and focus on understanding your consumer base and their behavior. With that, you can draft the right message that drives conversion and builds a relationship with your customers.
#6 Add Brand Building as an Objective
A surge in demand for your product or your service is indeed the main goal for your PPC ads, but you must also use this to increase brand exposure and awareness. You can also improve your brand affinity with PPC campaigns. Building your brand awareness through a PPC campaign is quite different from the ads that focus on conversion. Keeping low-cost generic words consistently as Youtube Ads can make your potential customers aware of your brand. 
46% of Internet users can't readily tell the difference between PPC ads. Thus the success of the campaign is measured on the reach of your ad and not with the profitability of each click, rather it 
Final Thoughts
With ad platforms constantly introducing new tools and formats to streamline campaign management, the PPC advertising landscape is evolving rapidly, improving results. Consumers expect the ads they see to deliver a relevant and cohesive experience that matches their needs. Online ad platforms are enabling businesses to collect more user data than ever and apply those insights to strategize the perfect campaign. 
52% of PPC clicks come from mobile. With the changing and moving parts, running PPC campaigns definitely isn't a task you can "do and forget." You will need to stay up-to-date with the latest tools, technology, and strategies, so you can beat your competitors to secure your place on the top of the page. Brainvire provides you with the best digital marketing services that are designed to help you stay on top of your online advertising game. Get in touch with us now to learn how you can do more with your campaigns and bring your A-Game in advertising.