Gaming is a billion-dollar business today and gaming apps constitute the largest chunk of mobile app development. We have a team of game developers specialized in developing games for mobile platforms. We have extensive experience in using tools and technologies to build cross-platform games.
Seamless Experience

Mobile Game Development

We offer comprehensive 2D and 3D game development services for various platforms including Android, iOS, and Windows. Our team of talented mobile game developers has the requisite technical skills to offer an excellent gaming experience to consumers, regardless of the platform you choose to target.

Futuristic Designs

Next-Gen AR/VR Games

AR and VR technology-powered advanced gaming services. We deliver unrivaled AR and VR gaming app development services with the latest designs and full-fledged AR/VR applications. Select our AR/VR game development services now. In order to produce feature-rich game software, we have experience in advanced AR/VR app development tools.

Conceptual Gaming

Gamification of Business Apps

To make things interesting at the workplace, we make games for enterprises and organizations for employees and staff. Our mobile game developers develop games for business applications that can be used to improve employee performance.

Native Games

Multiplayer Games

Hire experienced game developers that are mastered in multiplayer, single and multi level building games. Our team of adroit game designers has the ability to produce various forms of games, including multiplayer, single and multilevel games. We create interactive and intuitive games.

Cross-Platform Games

eSports Solution

We know how to code various types of sports game apps. Cricket, football, basketball, shooting, racing, bowling, etc. are included in the sports app development. We understand how to better code the software for sports games, including a large range of sports and many others.
$8.5M + Revenue Generated

15M+ Downloads in Store

500K+ In App purchases
Our Services
Full Game Development

A comprehensive game development process needs adequate knowledge, time, and efforts. Brainvire's proficients possess this capability and can provide you with a perfect gaming expedition.

Multiplayer Games

A multiplayer game is different from a single player game. Only experts and skilled personnel can determine the difference between the nuances of both the types. Brainvire's specialists have the talent to define the difference and work on it.

Theme-Based Games

A programming game is different from a music or entertainment game. We have the flair to transform your idea for a theme into reality. Brainvire's team possesses this aptitude to design different games and give players an excellent virtual experience.

Video Game Graphics

Video game graphics are unique. In-depth research of the target audience and the concept of game helps our team to blend attractive and striking video game graphics.
Testimonials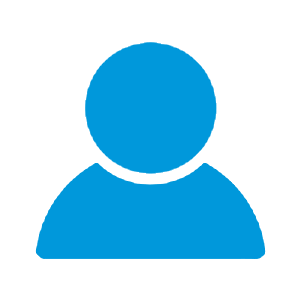 This product is extremely important, and we've been satisfied with Brainvire' work. I couldn't have asked for a better experience.
Craig Agranoff
Founder - Gripd
"In their ongoing testing of the completed work, the partner has noticed significant improvements in the quality of code and usability of the overall solution. The product no longer crashes and contains fewer bugs. The team's transparency and commitment to set timelines added value to the engagemen"
Contact Us To Share Project Details
The final work product was executed perfectly. We didn't waste time fixing broken links or typos. Brainvire communication of both their technical and business expertise was an invaluable asset for the client during their first app development.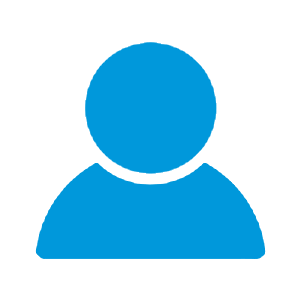 Marshann Griego
Founder - Sniper GO
Our Game App Development Expertise
Being a top Mobile Game Development Company, we remain consistent with our qualities and deliver best game development solutions, which are powerful and scalable and add value to your business.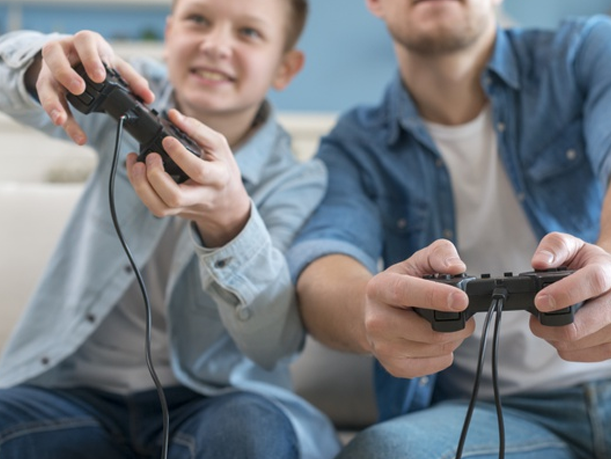 Spotlight Solutions
Have a glimpse of the range of the brilliant mobile game development solutions we have to offer.
A nucleus of experienced and skilled developers, engineers, and designers, Brainvire can convert your dream project into the most talked and played game.
Learn More
See solutions tailored to this industry -
Character Design

Game Environment Designs

In-app Purchase

2D Game Development

3D Game Development

Education Game Development
Product launch

Mobile gaming apps built by Brainvire in the recent past have attracted the attention of one of the leaders in this domain. This 'Pay-to-play' gaming platform will offer users an opportunity...

Know More

Engagement

Brainvire's result-oriented digital marketing blueprints have attracted the attention of a crypto-gaming industry leader. The client wants Brainvire to design a pre-launch marketing strategy...

Know More

Product launch

A leading esports platform has approached Brainvire to shape a larger-than-life concept of gamification into reality. The online gaming platform will raise adrenaline level amongst gamers, w...

Know More
Why Choose Brainvire for Game Development?
We are the top-rated mobile game development company that uses innovative technology to create high-tech games that are enjoyed by users, creating the next level of user experience.
Tested solutions

Until delivery, our mobile game applications are passed with various levels of quality checks to ensure the highest standard of quality and the coding practices that make our games widely accepted.

Graphically Impressive Games

We have a team of technically trained graphic designers who appreciate the potential for an enticing design and therefore use the most effective techniques and resources to produce highly engaging mobile game designs.

Domain Expertise

We use the newest technology and industry developments with 10 years of experience to create engaging mobile games while keeping the cost of production low.
You'll Find Brainvire's Diverse Clientele Worldwide!
Success Stories
Our strategies help global retailers grow the business
Show More
Advertising

Our team has racked their minds together to create an amazing game app made with advanced mobile technology. The product by Brainvire ensures endless fun and stimulating exercises optimized ...

Know More

Social Network

The client has come up with an idea to develop a virtual reality game app where they will not only play the games but also, get rewarded for the achievements in the game. Users can either pl...

Know More

Media & Entertainment

The client, dealing in a crypto-gaming platform, approached Brainvire for a viral pre-launch marketing strategy and App Development

Know More
Solutions to Transform Gaming Industry
We concentrate on satisfying the unique requirements and demands of your future customers during the entire game app development process while saving cost and time significantly.
Explore Solutions

Unity3D Game Development

Creative Artwork

Advertisement Integration

iOS Game Development

Android Game Development

Hybrid Game Development

Our Support Solutions

Maintenance of Game

Game Upgradation

Third-party Integration

Edtech Game Development

Ecommerce Gamification

Sports Games
Upcoming Events
Wednesday,September 30 to Thursday,October 01,2020

Odoo Experience 2020, With 30,000 attendees to the largest business & open source online event! It provides insights about new Odoo v14 and peer talks about SalesForce to Odoo migration and Multi-fold growth using Odoo solution.
Sunday,March 14 to Thursday,March 18,2021
Join the leaders in marketing automation, analytics, advertising, and commerce and see how to deliver and manage remarkable customer experiences. We are going to share how to deliver omni-channel experience for your customers.
Wednesday,May 12 to Thursday,May 13,2021
Looking to refresh the in-store shopping experience or expand your digital footprint? Get front row seats to the digital future of the retail industry! Get more of what you want with strategy sessions from a diverse and dynamic group of the industry'