Tailored Ecommerce Solutions for Leading Enterprises
Arrows
eCommerce with ERP for USA's leading Diamond Giant
Customer is able to build their own jewelry functionality in the website.We have integrated the Odoo ERP with the Magento website. There is a RAPNET integration for the Loose Diamond Inventory. We have also integrated the Trust pilot integration f...
View Case Study
View Portfolio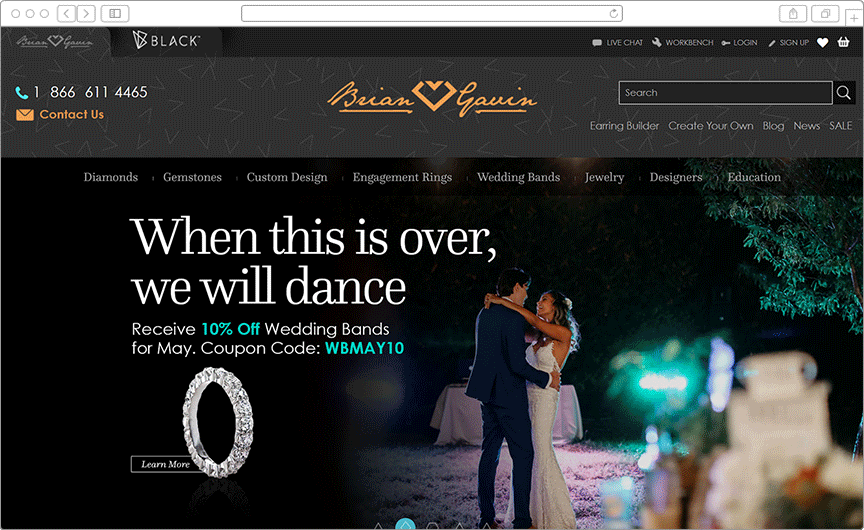 The Ultimate Digital Enabler Trusted by Brands Worldwide
Established brands and giant companies across the globe have chosen Brainvire as their reliable tech-partner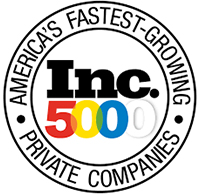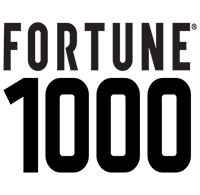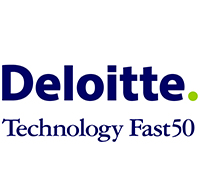 Full-service Ecommerce Development Agency
We are a leading
eCommerce development company
and with proven expertise in eCommerce web development and web design, we have industry-specific experience in providing
Magento Development services
to create eCommerce development platforms. Our focus is on creating the best eCommerce websites, driving innovation, and delivering results.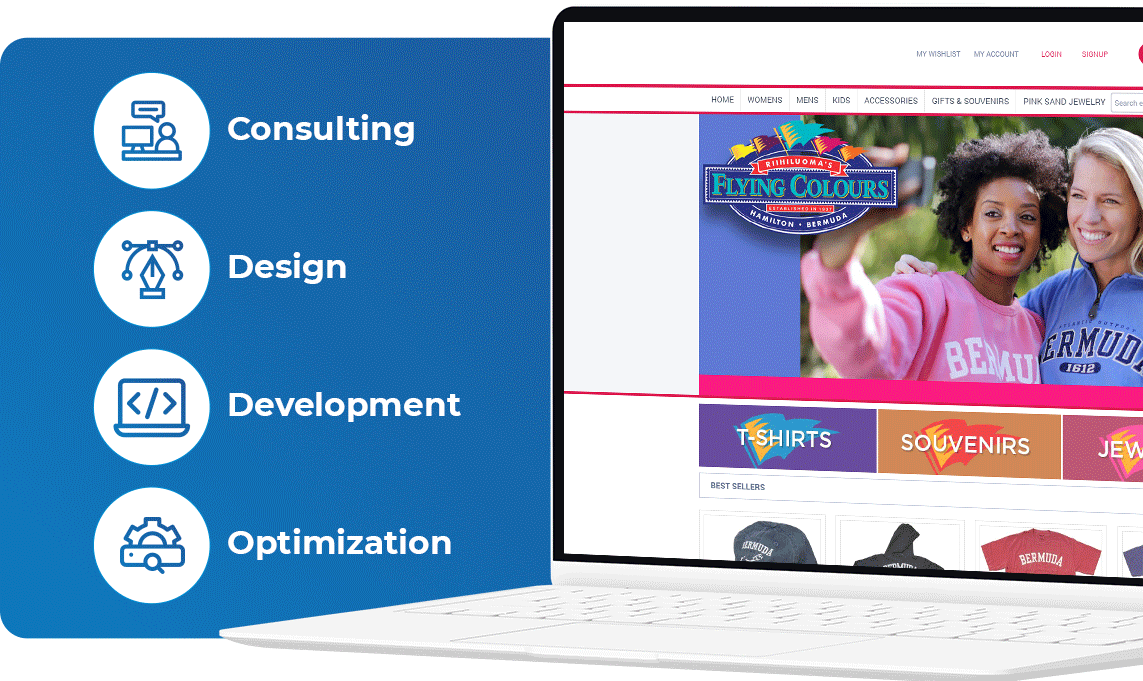 Customized E-commerce Development
You can set up a successful B2B or B2C eCommerce marketplace that is customized to suit the needs of your company and brand.
Hire Magento Developers
who can easily adjust the theme and functionalities of your website to suit your tastes.
100% Customizable Design

Fully Responsive Website

Multiple Product Images

Manage Category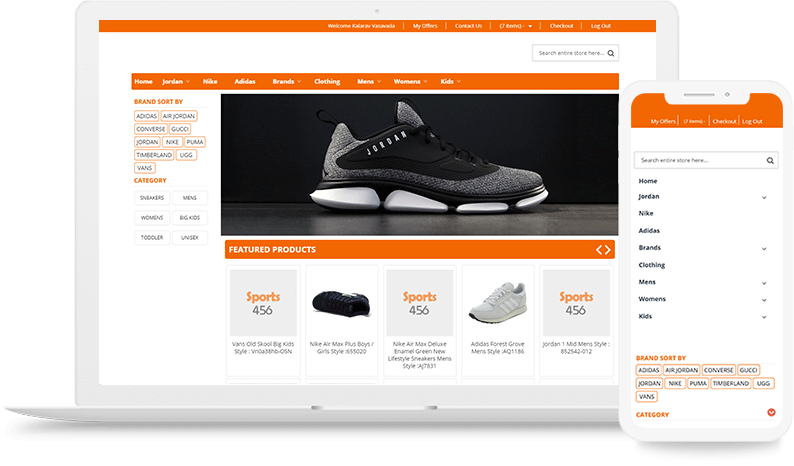 eCommerce Development Consulting
Our eCommerce technology experts help you find the best eCommerce websites, technology, and structure. We also help you select the right option for saving time and expense on your eCommerce websites. We provide consultation and guidance for every aspect of your eCommerce websites.
Requirements Analysis

Architecture Planning

Market Research

Technical Consulting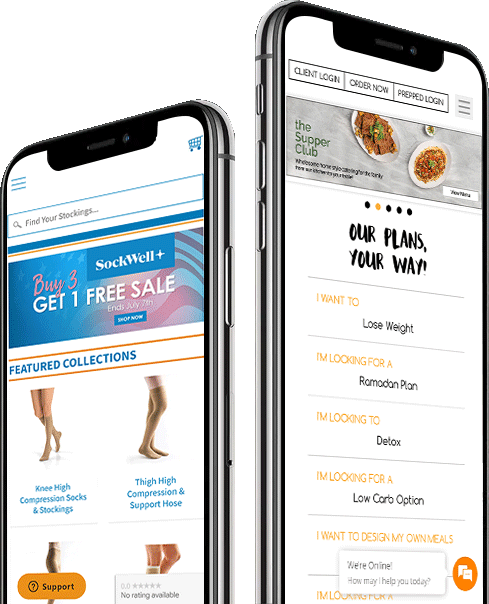 Loyalty Program
Manage several promotions for various holiday seasons and discounting schemes. We also help you handle discount promotions that are based on consumer data and website metrics, such as purchase history and statistics.
Metrics

Implementation

Development

Testing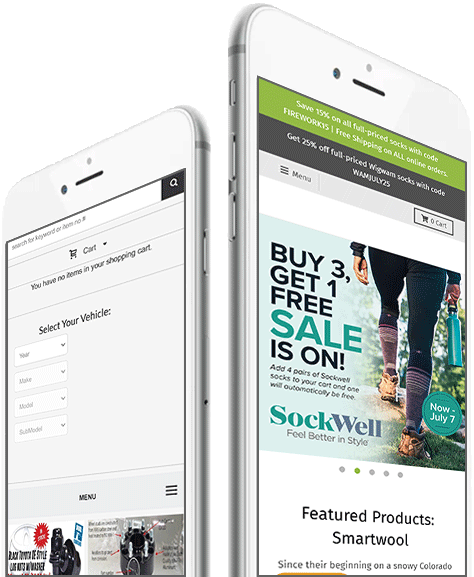 Why Opt for Ecommerce Website Development Services?
1

Simplified shopping

Power your growth by meeting your customers' needs. Sell to both companies and customers on one website. Let customers shop at their convenience.

2

Meaningful Experience

Create faultless relationships between consumers and your brand. eCommerce features revolve around the needs of the customers. Own the customer experience, personalize content and promotions, and use eCommerce platforms to lead the customer to checkout.

3

Confident Retailing

When digital customers engage with your brand, they have high expectations. These include high efficiency, protection, and custom interactions. eCommerce web development and eCommerce web design allows your online store to function smoothly.

4

Intelligent Operations

Efficiency, automation, and access to data in real time are key to tasting eCommerce success. eCommerce web development and eCommerce website design lets you turn into and operate as a powerful, data-driven trade organization.

5

Responsive Website

Our successful solutions make your eCommerce website look great on all screen resolutions, and give it a more beautiful and trendy look.

6

Connecting online and offline

If you have both online and offline presences, we will help you bridge the gap between the two networks. This increases customer retention.
A Glance at Our Ecommerce Development
Custom Ecommerce Web Development

Ecommerce Shopping Cart Development

M-commerce Development

Ecommerce Website Design & Customization

Ecommerce Application Development

Enterprise Ecommerce Solution

Plug-in & Module Development

Shipping Services

Online Lead Generation & Conversion

Reporting & Progressive Analysis

Payment Gateway Integration

Maintenance & Support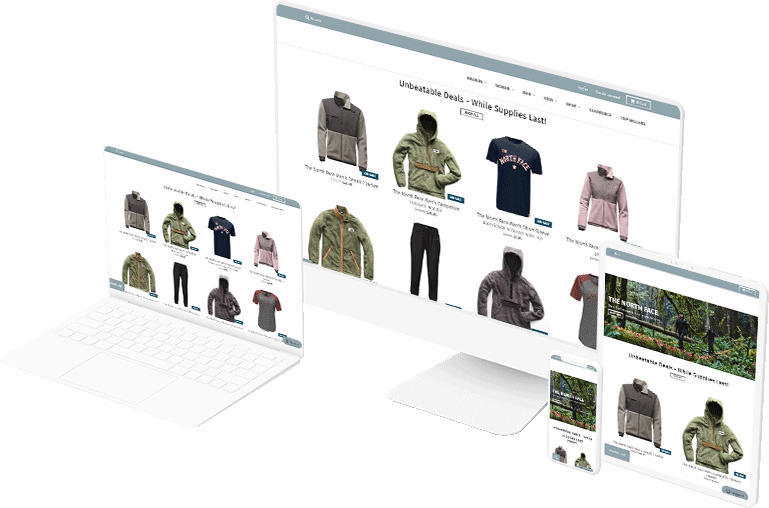 Customer Success Stories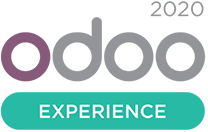 How Odoo Helped an Organization Grow 3 Fold
Wednesday | September 30, 2020
This is the discussion between Chintan Shah, CEO of Brainvire and Kevin Clor, CTO of Tentandtable as they discuss the difficulties and challenges faced by Tentandtable and the digital transformation Odoo brought to their business processes. Hear about their experiences, ask your questions, and learn from a real use case!
You will be in good company of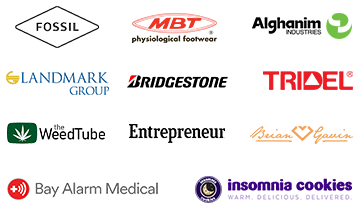 Hire Us
Tailored eCommerce Solutions for Leading Enterprises
Channels
Web

Mobile

Store

Social

Devices

Call center
Commerce
Business Intelligence

Data visualization
Virtual warehouse
Analysis & reporting
Email scheduler

Order management

Order management
Return management
Fulfillment
Packaging & delivery

Customer care

Customer queries
Feedback
Returns & exchanges
Tech support
Operation
Ecommerce & Marketing

Customer segmentation
Discounts & loyalty programs
Advertisements & promotions
Campaign management

Supply chain

Inventory management
Supplier/vendor relations
Real-time updates
Demand forecasting

Finance

Budget planning
Tax & discount calculations
Sales analysis
Currency conversions
Complete Inventory Management
Ecommerce web development allows sellers to track inventory and stock with accuracy. Sellers can keep count of their products in different warehouses.
Inventory counting

The process begins when the inventory is counted and updated according to a counting schedule.

Order placement

When a customer places an order in-store or online, the inventory count changes.

Stock check

Once the order is received, the inventory is checked to determine the availability of the product.

Order creation

The order is accepted and the product count is updated.

Shipping

The order is shipped and the warehouse management system reduces the inventory count.
Ecommerce Development
Ecommerce allows businesses to go online and cater to a broad customer base. Ecommerce sellers can move their products both offline and online.
More Case Studies
Trusted Ecommerce Website Development Company
Brainvire a leading
Magento Development Company
has proven expertise in ecommerce development services and an experienced team of developers.
700+

Full eCommerce Sites Built

500+

Customizations & Extensions

100%

PCI Compliant
Ecommerce: The Future of Retail
Ecommerce has revolutionized the process of online shopping and changed the way consumers do business. It helps consumers, retailers, and end users communicate with each other irrespective of their location, and offers customers the perfect forum for endorsing your goods and services online. We at Brainvire will help you accelerate your growth in eCommerce by developing the best eCommerce website for your company.
We are a leading eCommerce website development company. We offer customers the best eCommerce web development services for their particular demands and specifications. Our experienced eCommerce developers work closely with marketing and product managers, helping them navigate complex, multiple-category projects to produce the best comprehensive eCommerce solutions.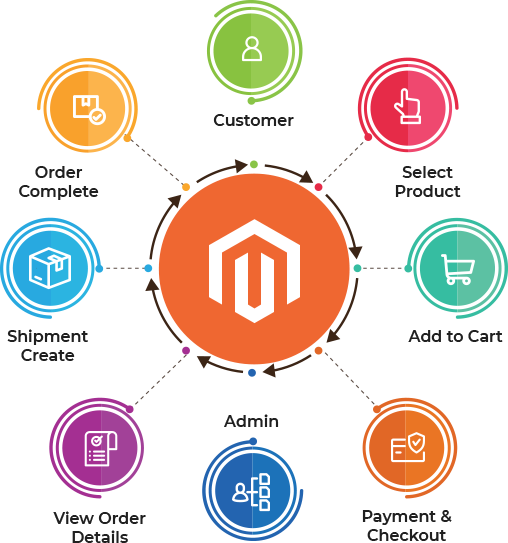 We Have Been Recognized As Ecommerce Experts
We're 'Market Leader' In Ecommerce Development Focusing On Apt Strategies, Innovative Ideas, And Conversion-Oriented Ecommerce Flow
FAQs
Are you available according to different time zones?

You can hire our committed developers to work according to your time zone preferences (EST/PST/CST/MST), deadlines and milestones. Contact us via email, phone or Skype.

Why should I choose eCommerce development?

eCommerce allows you to bridge the gap between offline and online selling. You can expand your business' reach to a wider audience by taking it online. eCommerce stores also offer a more diverse range of products than physical retail stores can.

Do you have a portfolio of previous eCommerce development projects?

Indeed, we do. We have created numerous applications and sites with different eCommerce solutions. You can see our case studies and portfolios on this website or get in touch with us for more examples.

How much experience do your developers have?

All our developers have over four years of hands-on experience. You can hire dedicated eCommerce developers from Brainvire. They are proficient in the latest technologies and tools for eCommerce development.
How much time will an eCommerce website take to complete?

Once you hire our developers for eCommerce services, we'll start working on your project. The time required to complete the production and implementation process will depend on your requirements. We will provide an estimated time frame after thoroughly analyzing your business objectives.

What is the average cost of an eCommerce development project?

The cost of making an eCommerce application depends on a few variables, such as the development platform, features, use, and team selected for the project. To get a specific cost estimate for building an eCommerce application, get in touch with our consultants.

Will I get dedicated resources for my project?

We don't share developers among several projects. If you hire one of our eCommerce developers, they will work on your project as you need them to. We have flexible hiring models for you to choose from.

What after-sales services do you offer?

We support every eCommerce site or store we create, and are always accessible in case you discover any issues or need enhancements made to your eCommerce application. Brainvire offers full support and maintenance services.
700+

E-commerce Projects Live

$10M+

Transactions Everyday

800k+

Products

500+

B2B Clients