Brainvire helps retailers understand shoppers' actions and discover business opportunities to drive footfalls and web traffic. Our cross-channel platforms allow brick-and-mortar retail stores and hybrid retailers to engage customers, and influence purchasing decisions.
Software Development

Digital Retail Strategy

Increase your sales, branding and conversion ratio for your eCommerce store. Our team delivers retail IT solutions by designing prototypes for user interface, communication, and mobility that allow your consumers to ensure that their shopping experience is seamless through multiple touch points.

Customer Engagement

Retail Omnichannel Solution

Brainvire supports retailers, based on their clients, rivals and physical and digital properties, to find the right route to omnichannel retail. The direction of each retailer is special. It needs having the right combination of capabilities for stores, phones, digital marketing and CRM.

Magento Solution Partner

Retail Ecommerce Solution

As an ideal platform for disrupted communication between different sellers and their customers, we introduce multi-lingual and multi-currency marketplaces. We allow customers to access comprehensive services and products on a single platform via eCommerce web development.

Odoo Gold Partner

Retail CRM and ERP

For on-demand, integrated retail solutions, custom eCommerce development brings operational performance, improved productivity and customer experience. In order processing, CRM, delivery, retail analytics, and reporting, our expertise in cloud-based e-commerce management systems can be tailored for companies.

Retail IT Consulting

Retail Ecommerce Operations

With integration of retail modules, we customise solutions for augmented reality in retail eCommerce. POS, warehouse management, the management of product details, accounting and many others. Convenient product selection features help retailers and eCommerce companies improve revenue through consumer decision-making.
500+ eCommerce Stores

50 Million+ Revenue

2 Million+ Products
Retail

Ethnic fashion marketplace, holding more than 2M products and 10K plus vend...

Know More
Segments We Serve
Department Stores

We will incorporate next-generation consumer touchpoints such as personal shopping assistants, kiosks and digital signage in addition to simple POS services.

Supermarkets (Grocery)

Our solutions include the versatility required to introduce new business models; expand private labels; engage online shoppers; and handle transport and distribution better.

Diamond & Jewellery

You will need to apply some customization to standard product pages to allow jewellery personalization and add a personalization feature as one more attribute of the product.

Automotive

Reduce manual labour and save precious resources by conveniently handling data from a single hub for your product. All stakeholders can access consistent, accurate and updated data with a PIM framework.
Testimonials

The new platform makes processing, shipping, and tracking orders more streamlined, and product inventory is easier to update. The dynamic system allows for all products to be viewed and purchased in one location. Brainvire Infotech Inc's team was communicative and easy to work with.
Mr. Kevin Clor
CIO - Tent and Table
"The new platform makes processing, shipping, and tracking orders more streamlined, and product inventory is easier to update. The dynamic system allows for all products to be viewed and purchased in one location. Brainvire Infotech Inc's team was communicative and easy to work with."
Good talks make good projects. Talk to us in person
The new backend has successfully automated many of the production steps, promoting efficiency and allowing internal leadership to focus elsewhere. Brainvire Infotech's accessibility, reliability, and strong customer service continue to impress.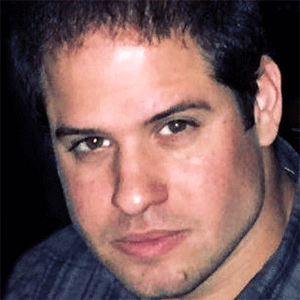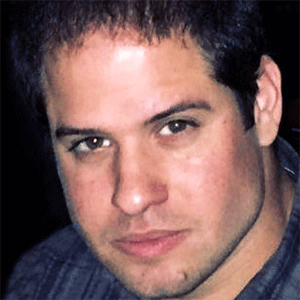 Adam Gansky
Founder - 3d Innovation
Our Retail IT Solutions Expertise
Brainvire is an award-winning agency with to accelerate the development of digital trade. We are proudly expanding companies and helping some of the largest retail stores and brands with digital operations.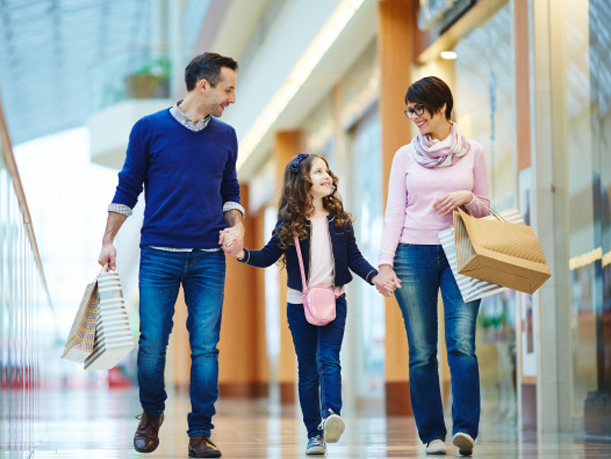 Spotlight Solutions
Our retail ecosystem improves customer experiences and maximises wallet share. It streamlines tasks through your ERP and CRM.
Learn More
See solutions tailored to this industry -
Retail CRM and ERP Solutions

Digital Customer Engagement

Ecommerce Solutions

Omnichannel Experience

Multi-Vendor Marketplace

Retail Data Analytics
Engagement

Impressed by Brainvire's digital transformation services, Landmark asked Brainvire to help them with maintenance and enhancement of mobile applications, ecommerce website, and Azure cloud ma...

Know More

Product launch

Brainvire developed a robust B2C solution to serve a larger customer base. With a history of over 3 decades of business behind them, the client is a household name in the electronics market....

Know More

Engagement

"Brainvire signs the contract for the Retail ERP implementation project with one of the best telecom group companies in the USA". 16 December, 2016 - Brainvire, one of the leading software ...

Know More
Why Choose Brainvire for Retail Solutions?
Our team will assist you in designing purpose-built retail applications to embrace an evolving retail environment and unified exchange in support of your business models.
Multiple Strategic Alliance

We help retail businesses, distributors, suppliers, and wholesalers drive the satisfaction of their customers, increase sales and grow their audiences by combining our expertise in information technology and e-commerce growth.

Enterprise-grade Technology Solution

You can create connected retail solutions that include interactive retail experience, robotics-enabled shopping assistants, customised IoT-enabled messaging, transformation of infrastructure, and more, with the support of our team.

All-in-One Retail Solution

Our customised solutions help stores optimise profitability. We introduce new consumer touch points, such as personal shopping assistants and kiosks, from loyalty, ERP and CRM to workforce management using cloud, analytics and mobile technologies.
We are trusted by brands you believe in
Success Stories
Our strategies help global retailers grow the business
Show More
Retail

Brainvire's consultants chose the Enterprise Edition of Magento due to its premium functionalities. The marketplace supports multiple languages and end-users can easily add bundled products ...

Know More

Retail

The product requirement was to create a SaaS-based CRM platform to manage customer service tickets raised by customers of different retail entities from multiple input mediums. The ideation ...

Know More

Diamond & Jewelry

The client wanted to boost its sales department with the help of technology. Brainvire made use of MEAN/MERN technology to enhance the functioning of B2B and B2C platforms. With the help of ...

Know More
Solutions to Transform Retail
Brainvire, is driving digital transformation for both SMEs and Fortune 500 enterprises. We enable companies to unlock revenue growth, from eCommerce platforms to shopping cart solutions to stunning mCommerce apps.
Explore Solutions

Retail Commerce / Mcommerce

Retail ERP Software

Retail CRM Solution

Inventory Management

Custom POS Solution

Data-Driven Analytics

Industry Segments

Loyalty management

Merchandising Solutions

Retail Enterprise Services

B2C Ecommerce Apps

Retail Virtual Stores

Custom Retail Software
Upcoming Events
Thursday,December 17 to Thursday,December 17,2020 1:30 PM CST

Join us to learn how our customers get $20 on every $1 spent on their Mobile Applications using consumer data. In this Webinar you will learn everything in between How to Collect Data to Taking Action with Data.
Wednesday,September 30 to Thursday,October 01,2020

Odoo Experience 2020, With 30,000 attendees to the largest business & open source online event! It provides insights about new Odoo v14 and peer talks about SalesForce to Odoo migration and Multi-fold growth using Odoo solution.
Wednesday,May 12 to Thursday,May 13,2021
Looking to refresh the in-store shopping experience or expand your digital footprint? Get front row seats to the digital future of the retail industry! Get more of what you want with strategy sessions from a diverse and dynamic group of the industry'