Brainvire, a leading development company for education software, is helping education organizations and corporates build different types of solutions that will transform the education industry.
Online Education

LMS Consulting

We digitize learning programs to build SCORM-compliant learning management systems, allowing tutors and their trainees to benefit from flexible online education. Online contact through chat rooms of the course, embedded messaging systems, and features of social networking.

Enrollment Platform

eLearning Platform

As a technology company with experience in customized education applications, we enhance student outreach by leveraging technological expertise to create customized online learning management systems. Our student-tutor technology enables providers of education to safely handle end-to-end teacher-student interaction efficiently.

Adaptive Learning

Virtual Classroom

To create a learning loop between students and teachers, our online virtual classroom platforms leverage video streaming and online classes. Digital learning solutions include video courses, online course materials, assessment of assignments, online assessments, and evaluation of students in one location.

Assessment Matrix

Online Test Solution

Digitally harnessed online evaluation solutions that simplify remote applicant & exam management multi-type & multi-series assessments, College/school search, qualification & assessment framework, detailed reports & in-depth review, Anti-cheating module, Multi-user login, & role-based access.

Knowledge Bases

Training Portals

To help organizations achieve clear learning objectives or cover a selected learning area, we create learning portals while concentrating on the dynamic engagement of participants in e-learning. Faster access on the web and mobile devices of learning study materials.
2M+ Students Studying

10K+ Courses Collection

Served Top 25 American Universities
Segments We Serve
Education Providers

Digital skills to support the strategy of schools, colleges and universities and to apply technology to increase access, experience, and achievement for students.

Testing and Assessment Providers

End-to-end digital innovation of assessment authoring, distribution, proctoring and monitoring platforms to boost classroom experience or qualification in a professional environment.

Education Entrepreneurs

We offer services that boost the profitability and de-risk investments of educational publishers and enablers in the networks, products, and programs offered.

Corporate Houses

We create elearning solutions for digital transformation that boost the value of members and increase the effectiveness of learning.
Testimonials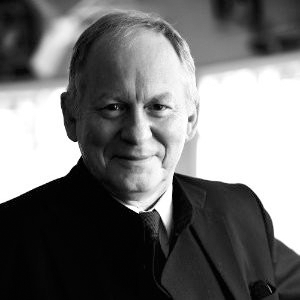 The provider's international presence offers broad expertise in tandem with the development team's small-scale operations, ensuring on-trend tech solutions with a personal touch. Brainvire's efforts continue to support better supply-chain control and style predictions.
Mr. Tim Eynon
CEO - Provogue
"The team's consistent performance and personable service have exceeded expectations. They produce on-time work with open communication and accuracy. Brainvire Infotech uses a range of tools to stay on track and accommodates the time difference in a proactive manner."
Let's Talk
This product is extremely important, and we've been satisfied with Brainvire' work. I couldn't have asked for a better experience.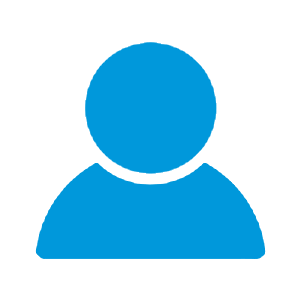 Jeff Cook
Founder - MyyearBook
Our Edtech Software Expertise
Our team will help you enrich your eLearning solution with inventive features and hands-on experience in the creation of eLearning applications and deep expertise in complementary fields.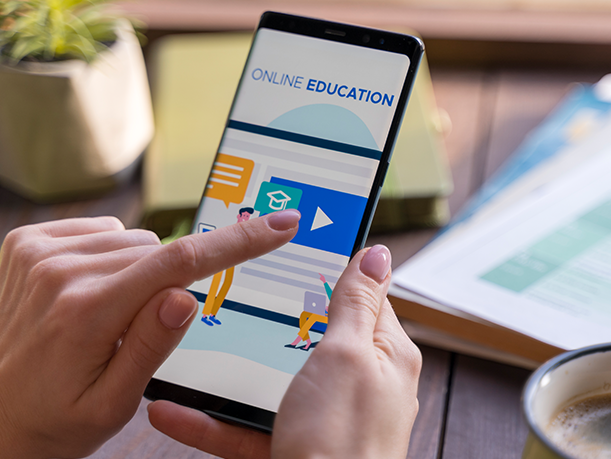 Spotlight Solutions
To co-create platforms to empower students with digital skills, we also collaborate with institutions and businesses.
Learn More
See solutions tailored to this industry.
Student Information System

Online Tutoring Platform

University Information Portal

Corporate Training Solution

Library Management

Online Test and Assessment Solution

AR and VR Learning Solutions

Gamification
Product launch

Education and the ways in which it is delivered has undergone a massive transformation. This change can be attributed to disruptive technologies like AI, Augmented Reality, Virtual Reality, ...

Know More

Engagement

Brainvire will develop and deliver a personalized digital education platform using its expertise in Artificial Intelligence (AI) and mobile application development. It will comply with K-12 ...

Know More

Product launch

The USA-based client envisioned to revamp the decade-old stagnated learning method and resurrect the overall learning experience in the Sub-Saharan African region. The client, a determined s...

Know More
Why Choose Brainvire for Edtech Software?
Bolster the success of learners with a personalized eLearning solution. To create an enterprise-grade edtech solution that delivers, we have the correct expertise and tools.
eLearning Consulting Services

We seek to ensure that a new learning management system is successfully introduced or that an existing LMS is improved to help improve learning experience and interaction, test and assessment, increase user adoption, and minimize learning costs.

Student's Portal

Our student portal solutions provide a social forum for students of a specific school/university/organization/institute to connect expertise, information and share it. Access whiteboard with study material, first with the new data in chronological order.

Enterprise Learning Management System

Empower the in-house employees and company assets to become stronger and efficient with the instruments they need. To nurture awareness, reduce the skills gap, and keep the company ahead of the competition, leverage a modern Corporate Training Solution
Clients We Work With
Success Stories
Our strategies help global retailers grow the business
Show More
Education

Helping students pick the right global education ecosystem to thrive requires a lot of research. This client has the vision to be the backbone in providing relevant information regarding ove...

Know More

Education

The software is an interactive multi-touch display software that is used to collaborate, present, contribute, and connect each other from their own devices. It is used as presentation system...

Know More

Education

Brainvire developed a dedicated e-book learning management system for the end students. Using the product, the students of the institute can easily login while getting the necessary material...

Know More
Solutions to Transform Education
The aim of eLearning development services is to develop eLearning solutions such as portals for LMS, LCMS, LXP and eLearning to minimize learning costs, increase learning effectiveness, and interaction.
Explore Solutions

Learning management systems

E-learning portals

Competitive Exam Solutions

Student Information System

Online Assessment Systems

Online Education Platforms

Support Solutions

Virtual Classroom Solutions

Mobile Learning Solutions

Knowledge Management Solutions

University Management Solutions

Corporate Training Portals

ERP for Academy
Upcoming Events
Wednesday,September 30 to Thursday,October 01,2020

Odoo Experience 2020, With 30,000 attendees to the largest business & open source online event! It provides insights about new Odoo v14 and peer talks about SalesForce to Odoo migration and Multi-fold growth using Odoo solution.
Sunday,March 14 to Thursday,March 18,2021
Join the leaders in marketing automation, analytics, advertising, and commerce and see how to deliver and manage remarkable customer experiences. We are going to share how to deliver omni-channel experience for your customers.
Wednesday,May 12 to Thursday,May 13,2021
Looking to refresh the in-store shopping experience or expand your digital footprint? Get front row seats to the digital future of the retail industry! Get more of what you want with strategy sessions from a diverse and dynamic group of the industry'