Brainvire, a leading development company for education software, is helping companies build different types of solutions that will transform the education industry.
Driving technologies

Virtual Classrooms

We have expertise with virtual classrooms, one of the e-learning industry's latest developments for saving money by conserving funding, time, and manpower. Our e-learning software solutions are focused on improving concentration, accountability, and deliverables.

Education platforms

M-learning

The development of custom e-learning applications for the education sector is aimed at enabling users to learn while on the go. Brainvire provides immersive, intuitive mobile learning tools, as well as online platforms for mobile-ready e-learning.

Learning management

Big Data Analytics

Our educational big data tools help analyze voluminous data sets, offer actionable insights, and expose patterns and trends. Big data applications can save time and help teachers make efficient use of data.

Technical partnership

Educational AR & VR

Our AR/VR applications help users decipher abstract information in real-life environments with computer-generated images and videos. This enables complex structures to be visualized.

Reporting and analytics

E-learning with AI & ML

Custom e-learning solutions are Custom e-learning solutions that incorporate artificial intelligence and machine learning is gaining popularity. They help adapt training to student strengths and weaknesses. Our AI and ML educational solutions facilitate greater teacher-student interaction.
Latest technology

We make use of the latest technology and trends while developing education websites and solutions.

Multimedia integration

Our team of web application developers makes the learning experience enjoyable through robust multimedia integration.

User-friendly applications

We assure you that you will have a suite of user-friendly web-based applications that will make a difference in the way students learn.
Segments We Serve
Education Providers

By offering a rich platform where learning is fun, exciting, and personalized, Brainvire makes connected learning possible. We enable online educators to connect their learning community to innovative learning management tools and collaborative technologies that ensure high performance at a reasonable cost.

Education Publishers

Brainvire has met the demands of educational publishers for curriculum-focused textbooks and provided demographic studies. Our goal is to produce disruptive changes in technology trends in the industry.

Testing & Assessment Providers

Brainvire offers a perfect combination for virtual classroom software: an integrated platform for educational testing and fair assessment. We have worked with clients who serve more than 400 organizations around the world and ensure a streamlined test experience.

Professional Associations

Brainvire streamlines your journey to certification by offering e-learning platforms and software with online and offline training mechanisms. We assist both the certification agency and the applicant for certification.
Testimonials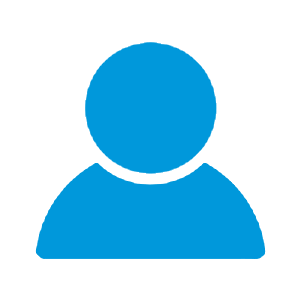 This product is extremely important, and we've been satisfied with Brainvire' work. I couldn't have asked for a better experience.
Jeff Cook
Founder - MyyearBook
"The team's consistent performance and personable service have exceeded expectations. They produce on-time work with open communication and accuracy. Brainvire Infotech uses a range of tools to stay on track and accommodates the time difference in a proactive manner."
Let's Talk
This product is extremely important, and we've been satisfied with Brainvire' work. I couldn't have asked for a better experience.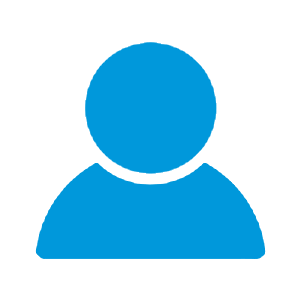 Jeff Cook
Founder - MyyearBook
Our Education Solutions
For all stakeholders, including educational institutions, educational content providers, corporate training centers, and e-learning software vendors, we provide customized e-learning solutions that change the shape of learning and knowledge sharing.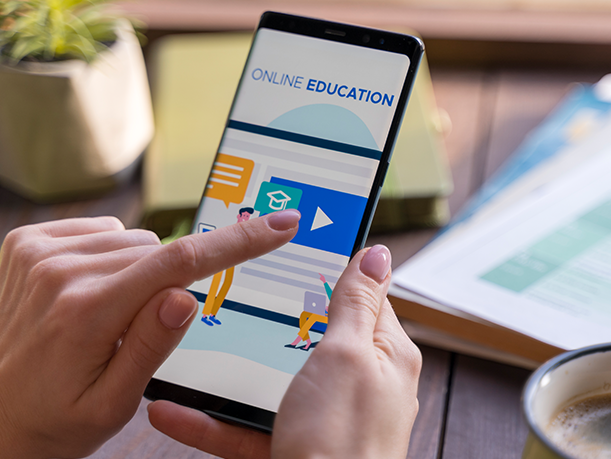 What we offer
Our educational solutions aim to foster creative thinking, simplify learning, increase collaboration, and instill innovative learning methods among students.
Learn More
See solutions tailored to this industry.
Distance Learning »

Online Training »

Educational Games »

Adaptive Learning Application Development »

Corporate Training »

Learner Analytics Solution Development »
Product launch

Education and the ways in which it is delivered has undergone a massive transformation. This change can be attributed to disruptive technologies like AI, Augmented Reality, Virtual Reality, ...

Know More

Engagement

Brainvire will develop and deliver a personalized digital education platform using its expertise in Artificial Intelligence (AI) and mobile application development. It will comply with K-12 ...

Know More

Product launch

The USA-based client envisioned to revamp the decade-old stagnated learning method and resurrect the overall learning experience in the Sub-Saharan African region. The client, a determined s...

Know More
Scope of our Education Solutions
Our Education IT solutions provide an opportunity for both teachers and students to enrich their learning experience by optimizing the use of digital platforms for learning.
Strategic alliances

We partner with the world's leading educational institutions and providers for the implementation of robust services and solutions.

Collaboration

We are an education IT development company excelling in web and app development. We collaborate with educational providers and institutions to help them facilitate e-learning through digital solutions.

Wide capabilities

We have a broad spectrum of personalized e-learning technology development services to help clients reduce costs with the most suitable approach.
Clients We Work With
Success Stories
Our strategies help global retailers grow the business
Show More
Education

Helping students pick the right global education ecosystem to thrive requires a lot of research. This client has the vision to be the backbone in providing relevant information regarding ove...

Know More

Education

The software is an interactive multi-touch display software that is used to collaborate, present, contribute, and connect each other from their own devices. It is used as presentation system...

Know More

Education

Brainvire developed a dedicated e-book learning management system for the end students. Using the product, the students of the institute can easily login while getting the necessary material...

Know More
Our Offerings
Brainvire combines data-driven analytics and IP assets to drive growth across retail segments:
Explore Solutions

Timely delivery

Experienced workforce

Satisfaction guaranteed

Our Support Solutions

Technical knowledge

Chat support

Post-project maintenance
Upcoming Events
Wednesday,September 30 to Thursday,October 01,2020

Odoo Experience 2020, With 30,000 attendees to the largest business & open source online event! It provides insights about new Odoo v14 and peer talks about SalesForce to Odoo migration and Multi-fold growth using Odoo solution.
Sunday,March 14 to Thursday,March 18,2021
Join the leaders in marketing automation, analytics, advertising, and commerce and see how to deliver and manage remarkable customer experiences. We are going to share how to deliver omni-channel experience for your customers.
Wednesday,May 12 to Thursday,May 13,2021
Looking to refresh the in-store shopping experience or expand your digital footprint? Get front row seats to the digital future of the retail industry! Get more of what you want with strategy sessions from a diverse and dynamic group of the industry'