We enable automotive and industrial businesses to create a strong competitive base. We combine our experience with the latest technologies and automation resources to build digitization in the automotive industry to quickly push your automotive company around the globe.
Digital Transformation

Ecommerce Solution

To apply predictive modeling-driven insights through company cycles, we partner with next-generation automotive manufacturers. Sustainability is rooted in the company by our digital ecosystem: lean processes, product creativity and business agility.

OnDemand Services

On-Demand Automotive Applications

The entire digital environment for parts, automotive chains, and workshops is assisted by the Aftersales suite. Instead of forming an overhead infrastructure to weave a seamless journey through digitalization, automation and convergence, our cutting-edge automotive technologies do not replace the current IT structure.

Integrated Solutions

CRM/ERP Automotive Solutions

We help suppliers handle their non-productive returns and replacements with the right mapping of OEM parts and independent parts with our Spare Parts Inventory Management system to provide a smooth journey for successful procurement of parts.

Cloud Solutions

Cloud Computing Solutions

To help automotive companies get the most out of high-performing cloud environments, we apply our DevOps approach. Using Amazon Web Services, Microsoft Azure, Google Cloud Platform and other cloud services, we ensure scalability, continuous improvement and greater productivity for automotive applications.

Insightful Reports

Analytics Solutions

Brainvire creates an analytical solution that practices for front-end and back-end automotive app solutions. We also offer state-of-the-art metrics collection systems, power optimization, and electronic control unit development. We develop powerful integration with ERP and CRM solutions for the automotive industry.
80,000+ vehicles managed in marketplace

25K+ Daily customer management

$40M + worth revenue from eCommerce
Segments We Serve
Vehicle Sales and After sales

The entire digital environment for parts and workshops is assisted by the aftersales suite. Through digitalization, automation and convergence, we are weaving a seamless path. We cover it all, right from facilities to remarketing the car.

eCommerce Solutions

Include sales of parts, sales of cars, sales of products and many other automotive-related. With the right mapping of OEM parts and independent parts, we help suppliers handle their non-productive returns and replacements to provide a seamless path for efficient procurement of parts.

IoT Connectivity

To build feature-rich, wireless devices for power and performance with small batteries, we work with embedded software. For applications and gateways, we specialise in edge computing and wireless networking. Our experts select the technology, while also leveraging DevOps automation.

Connected Car Solutions

Get access to powerful software and value-added services to build the vehicle's cloud and networking with specific user experiences. Our team comprises cross-platform experts who build in-vehicle, cloud, and mobile applications by leveraging vehicle cloud and full-stack connectivity.
Testimonials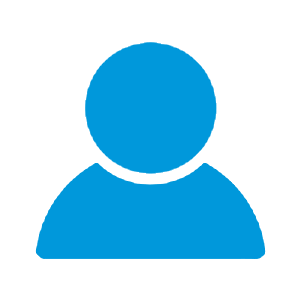 Mobile enablement for Kuwait's leading conglomerate integrated with their automobile ERP, SAP solution, and multiple other enterprise solution. Rich customer experience and digitization of all the car showroom activities make this solution unique and helped to increased customer satisfaction level by 23%.
Dhaval Thakkar
Director of IT - Alghanim
"Brainvire is proactive and reliable. Daily orders went from as low as 2 to as high as 80 since they started their project, and their assistance also brought front page search engine optimization results. They could improve in content writing, but they excel in precise cost projections and timelines."
Let's Connect To Bring Your Ideas To Life!
Hiring developers from Brainvire were the best decision. We got the project developed to all the specifications. The team displayed utmost professionalism and were in constant communication with our managers and provided reports regularly. High quality work methods and high-quality output – that's what made this project a huge success!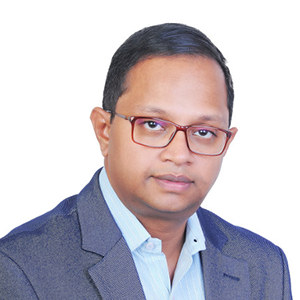 Mr. Deepak Thomas
Manager - Bridgestone
Our Automobile Solution Expertise
We develop a broad range of software products, including software for automobile management, software for repair management and parts diagnostics, and other solutions for automotive software.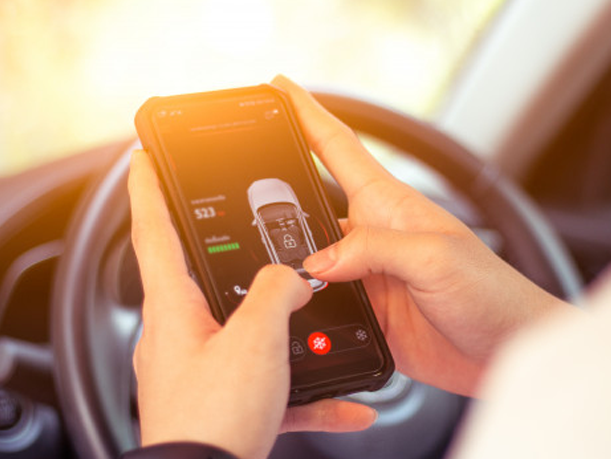 Spotlight Solutions
We partner with OEMs and automotive brands to help them deliver top-rated connected and internet car services.
Learn More
See solutions tailored to this industry -
Sales and After Sales Mobility Solutions

DMS Integration

B2B and B2C solutions

Solution for Automotive Dealers

Marketplace development
Product launch

Brainvire developed a middle layer application for the client to exchange data between their own system and the retail solution to make all sales-related data available to the marketing team...

Know More

Corporate

Brainvire's excellence in implementing cutting-edge solutions for the automotive industry got a push with an exclusive mobile CRM application. The client had approached Brainvire with a visi...

Know More

Product launch

Brainvire, a leader in crafting omnichannel experiences for retailers, has partnered with a serial entrepreneur in UAE to fuel the automotive economy in the region. Together, they will launc...

Know More
Why Choose Brainvire for Automotive Solutions?
By leveraging automotive software, web and app development solutions, futuristic developments and technology, Brainvire helps companies remain competitive and achieve their sales objectives.
Automation Solution

Brainvire teams deliver GPS apps and systems to allow drivers to decide the destination's geographic positions and coordinates. For the built-in navigation screens and other displays accessible to the driver, we also have software solutions.

Customer Engagement Models

Brainvire is a software development company for the automotive industry with a broad range of solutions. Our previous years of experience serving customers in this sector gave us invaluable experience and helped us to better understand their requirements.

Automotive Domain expertise

Supported by years of experience in automotive technology and robust software engineering services, we deliver automotive digital transformation expertise to help automotive companies get on the fast track to the future of mobility.
Trusted and Certified Partner Of Brands Across The Globe!
Success Stories
Our strategies help global retailers grow the business
Show More
Automobile

With a heritage of 100+ successful years, Alghanim is the Gulf's leading multinational company with a presence in 40+ countries with 30+ businesses across the globe.

Know More

Automobile

Our experts at Brainvire developed a dealer management system using a CRM and a POS system to manage and track all the deals made. The system consists of different roles that are assigned to...

Know More

Automobile

The client is a leader when it comes to the dealership of used cars and trucks in Utah, USA

Know More
Solutions to Transform Automotive
Dealer Management Systems, CRM and ERP Solutions, Business Intelligence, and Data Warehousing Solutions are our top-notch automotive software development solutions. We automotive digital solutions.
Explore Solutions

B2C, B2B eCommerce Solutions

After-Sales Management

Dealer Management Solution

Predictive Maintenance

Connect Cars Solutions

Warehouse Management

Our Support Solutions

Middleware solution for DMS

Marketplace Development

eCommerce for Accessories

Spare Parts Retail Distributors

Digital Product Catalogs

Automobile Software Development
Upcoming Events
Wednesday,September 30 to Thursday,October 01,2020

Odoo Experience 2020, With 30,000 attendees to the largest business & open source online event! It provides insights about new Odoo v14 and peer talks about SalesForce to Odoo migration and Multi-fold growth using Odoo solution.
Sunday,March 14 to Thursday,March 18,2021
Join the leaders in marketing automation, analytics, advertising, and commerce and see how to deliver and manage remarkable customer experiences. We are going to share how to deliver omni-channel experience for your customers.
Wednesday,May 12 to Thursday,May 13,2021
Looking to refresh the in-store shopping experience or expand your digital footprint? Get front row seats to the digital future of the retail industry! Get more of what you want with strategy sessions from a diverse and dynamic group of the industry'