At Brainvire, we have an experienced and talented team of automotive software developers with the potential to curate highly engaging and reliable business solutions that are in line with your project requirements. Some of our development solutions are as follows.
Integrated solutions

Vehicle Interior Applications

We leverage our best-in-class cloud computing and artificial intelligence services to help you come with function and feature-rich apps like never before! Some of our development solutions include AR-based car navigation applications, video and music streaming app, and vehicle dashboard-based applications.

On-demand services

On-Demand Automotive Applications

We help you create on-demand applications with complete ease. Our team of experts ensures that the end result is packed with easy-to-navigate UI, interactive UX, and analytical tools that are both scalable and robust. Create digital radio and infotainment apps, along with rear vision apps and a comprehensive driving guide.

Digital transformation

Cloud Computing & Connected Vehicles

Our professionals work with cutting edge technologies to effortlessly tackle the challenges of data collection and security. We house a team of software engineers with extensive experience in creating secure and high-performing Vehicle-to-Everything solutions, Cloud Computing Solutions, and Big Data platforms.

Connected mobility

AR & VR Automotive Apps

Brainvire specializes in VR & AR production for business from the automotive niche. Since 2000, we've been building augmented reality and enterprise virtual apps. Our team of VR and AR professionals has successfully delivered various solutions ranging from AR mobile applications to high-performing VR solutions.

Cloud solutions

CRM & ERP Automotive Solutions

We develop powerful and function-rich ERP & CRM solutions for the automotive industry. Our solutions are packed with features like customer-driven actions, order management, quality control management, app integration, and inventory management.
Integrated Software

Brainvire uses the best-integrated software development practices for front-end and back-end automotive app solutions. We also offer state-of-the-art metrics collection systems, power optimization, and electronic control unit development.

Connected Mobility

Having gained years of experience in the automotive industry, we help our clients create world-class media applications, smart driver assistance solutions, ground-breaking infotainment systems, and highly efficient data collection which makes driving fun and safe.

Cloud Solutions

We offer end-to-end app development, integration, optimization, and migration solutions to help you handle huge amounts of data in a reliable, seamless, and easy manner.
What We Offer
Resource Management Application

With us by your side, you can easily develop applications that enable you to handle your staff better and keep an eye on their daily performance.

AI-Based Systems

We help you create fully-customized, AI-based applications that provide drivers with improved security along with vehicle protection to prevent mishaps.

Online Invoice Applications

Our team of experts develops top-quality applications or portals that help you raise an invoice for a swift transaction and better cash flow.

Door Lock Applications

With our door lock applications, drivers can easily unlock and lock the door of their vehicle from any spot.
Testimonials
Hiring developers from Brainvire were the best decision. We got the project developed to all the specifications. The team displayed utmost professionalism and were in constant communication with our managers and provided reports regularly. High quality work methods and high-quality output – that's what made this project a huge success!
Mr. Deepak Thomas
Manager - Bridgestone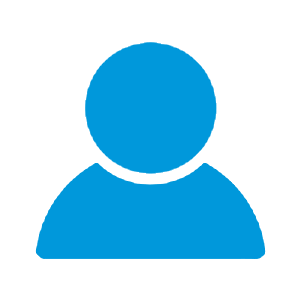 146 Reviews
Powered by Clutch

Brainvire is proactive and reliable. Daily orders went from as low as 2 to as high as 80 since they started their project, and their assistance also brought front page search engine optimization results. They could improve in content writing, but they excel in precise cost projections and timelines.
3 years ago
Let's Connect To Bring Your Ideas To Life!
Hiring developers from Brainvire were the best decision. We got the project developed to all the specifications. The team displayed utmost professionalism and were in constant communication with our managers and provided reports regularly. High quality work methods and high-quality output – that's what made this project a huge success!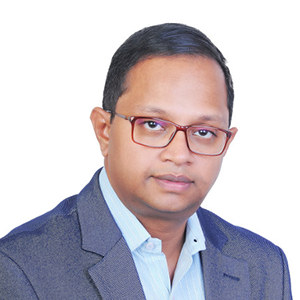 Mr. Deepak Thomas
Manager - Bridgestone
Automotive Development Expertise
Since 2000, Brainvire has been helping prominent automotive brands worldwide to create exemplary development solutions.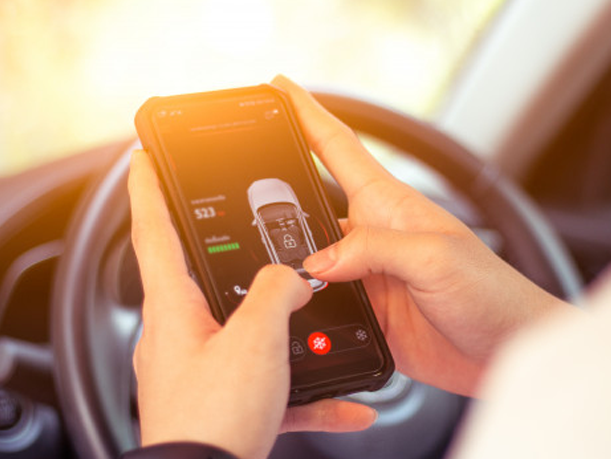 Our Specialization
We partner with brands to develop creative and innovative websites and applications that offer a seamless experience to their users.
Learn More
Enterprise Mobility Solutions »

Automotive Cloud Solutions »

IoT Automotive Apps »

Connected Vehicle Technology »

Machine Learning »

Automotive AR & VR Solutions »
Product launch

Brainvire developed a middle layer application for the client to exchange data between their own system and the retail solution to make all sales-related data available to the marketing team easily. The client is one of ...

Know More

Corporate

Brainvire's excellence in implementing cutting-edge solutions for the automotive industry got a push with an exclusive mobile CRM application. The client had approached Brainvire with a vision to engage itself in the sal...

Know More

Product launch

Brainvire, a leader in crafting omnichannel experiences for retailers, has partnered with a serial entrepreneur in UAE to fuel the automotive economy in the region. Together, they will launch an AI-enabled B2C multi-vend...

Know More
Why Choose Brainvire For Automotive Development Solutions
With us by your side, you can leverage highly reliable and scalable automotive development solutions coupled with improved ROI and quicker turnaround time.
State Of The Art Technologies

At Brainvire, we use the best-in-class tools and technologies such as VR, IoT, AI, and AR to help you offer your customers an exceptional traveling experience.

100% Transparency

Our team of experts offer daily and weekly updates about your ongoing project and wait for your approval at every development stage.

Agile Engagement Model

We offer complete agility when it comes to selecting an engagement model that is in tune with your business requirements.
Trusted & Certified Partner Of Brands Across The Globe!
Success Stories
Our strategies help global retailers grow the business
Show More
Automobile

With a heritage of 100+ successful years, Alghanim is the Gulf's leading multinational company with a presence in 40+ countries with 30+ businesses across the globe.

Know More

Automobile

Our experts at Brainvire developed a dealer management system using a CRM and a POS system to manage and track all the deals made. The system consists of different roles that are assigned to ensure the efficiency of the ...

Know More

Automobile

The client is a leader when it comes to the dealership of used cars and trucks in Utah, USA

Know More
Our Automotive Capabilities
At Brainvire, we leverage cutting edge technologies to offer you exemplary automotive solutions.
Explore Solutions

Predictive Maintenance

Mobile Service Van Automation

Dealer Management Solution

Our Support Solutions

Inventory & Warehouse Management

B2C, B2B eCommerce Solutions

After-Sales Management
Upcoming Events
Wednesday,September 30 to Thursday,October 01,2020

Odoo Experience 2020, With 30,000 attendees to the largest business & open source online event! It provides insights about new Odoo v14 and peer talks about SalesForce to Odoo migration and Multi-fold growth using Odoo solution.
Sunday,March 14 to Thursday,March 18,2021
Join the leaders in marketing automation, analytics, advertising, and commerce and see how to deliver and manage remarkable customer experiences. We are going to share how to deliver omni-channel experience for your customers.
Wednesday,May 12 to Thursday,May 13,2021
Looking to refresh the in-store shopping experience or expand your digital footprint? Get front row seats to the digital future of the retail industry! Get more of what you want with strategy sessions from a diverse and dynamic group of the industry'