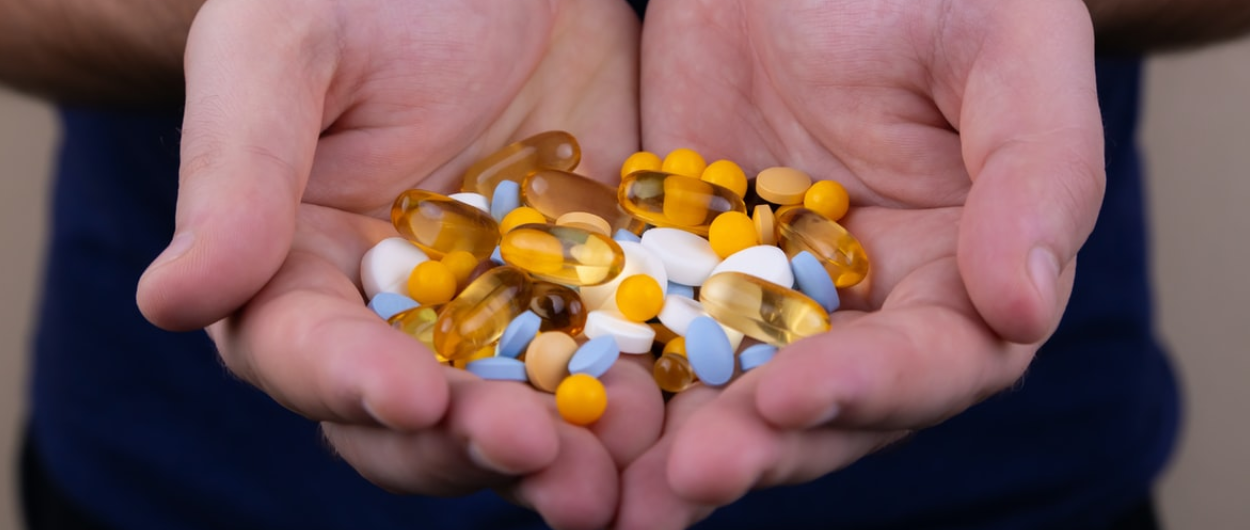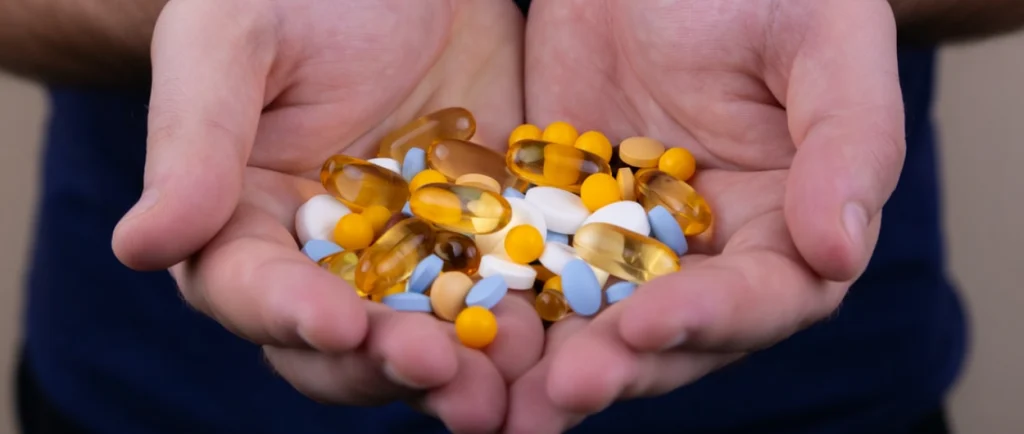 A leading provider of vitamins and supplements approached Brainvire, needing to replace its internal resources for inbound and demand generation marketing. 
About Client 
Our client is one of Ontario, Canada's major producers of health vitamins and supplements. From a modest shop in a strip mall on Danforth Ave in Toronto in 1995 to what they are now, everything has changed except for a few things, like their passion for promoting better healthcare and wellness. This health supplier does more than just sell products. We pride ourselves on the fact that we offer clients access to real holistic nutritionists and naturopathic doctors.
The health care supplier provides its consumers with high-quality vitamins, supplements, and remedies for all of their lifestyle needs. Their huge selection of herbal items, bodybuilding supplements, diet products, and natural cosmetics allows them to find everything they need in one place—no need to run all over town or wait for special orders.
And all of these high-quality things are widely available and reasonably priced for consumers across Canada.
Project Overview
This healthcare supplement provider approached Brainvire in 2017 when their metrics were not great, and the company was facing unforeseen business challenges. 
Their offline store was a big success. However, they were unable to earn the amount they were investing in their internet operations. 
They wanted to reach a traditionally unreachable audience and educate their target audience and prospects about the benefits of their nutritional health supplements and other lifestyle items in order to increase sales.
If we talk about their outbound marketing, it was losing effectiveness and was unable to attract relevant visitors, convert leads, or complete deals.
The website had visitors but was not converting. That's why we assumed it was irrelevant traffic.
After evaluating their company's PPC account, we discovered that their existing efforts were not delivering reliable results, and they were unable to locate optimization opportunities to enhance click-through rate and quality score.
The Challenges
Fewer Website Conversions 
Irrelevant Traffic
Brand Awareness
Campaign Planning
Campaign Performance
Conversion Rate Optimization
Organic Reach
Engagement Rate On The Website                    
Our Solution 
Brainvire went through the entire workflow and discovered the gaps in their previous marketing plan in order to create a new strategy for all marketing collateral. Check out all of the efforts we carried out to increase conversion rates.
Brainvire is your one-place destination for all digital marketing services!
Book a call with our experts and see how we can help you!
Search Engine Optimization
We executed SEO efforts to guarantee that the client's websites were optimized for both search engines and consumers, resulting in higher rankings, more relevant traffic, and, ultimately, more conversions.
We understand that customers cannot buy what they cannot find. Which is why, to be more visible to the targeted audience, we optimized client webpage elements like – internal links, targeting long-tail keywords, and providing alt text for each of their images. 
Information architecture was utilized to ensure that the most relevant content was easy to find and read. In addition, we optimized the content to ensure that the brand is guiding customers through the conversion process by creating informational pages that will gradually lead them to each stage in the purchasing process.
We believe regular blogging to address customer inquiries is a good SEO strategy for long-tail keywords. In addition, creating a buzz around their blogs will position their brand as a health and wellness authority.
Link-building activities will hel p their website's SEO performance while also increasing brand awareness and driving referral traffic. Our client gained credibility through capturing brand mentions, guest blog posts, and product freebies. This also improved their page rank. 
PPC (Pay Per Click)
This healthcare supplement provider had worked hard to develop a healthy product portfolio, and it was now time to capitalize on the power of PPC.
We discovered the most effective keywords for attracting qualified leads while staying within their budget. We assisted them in creating innovative and compelling ad text that helps their business be discovered by the maximum number of people and motivates consumers to take the health supplement they require. The overall strategy implementation and activity are regularly monitored, with the strategy updated as needed.
We created PPC ads for Facebook and other social media sites where prospective clients look for information. We kept the PPC messaging constant, relevant, and engaging across all platforms because social media networking is all about developing trust.
We ensure that their ad campaigns are correctly set up and running until the conclusion. We examined everything from the first online impression until the purchase of their products to evaluate what works and what consumers respond to.
Social Media
Social media allows for unprecedented levels of contact with customers. Instagram is a terrific tool for reaching out to potential health-conscious fans, especially if a brand can leverage trending diets and supplements. Social media raises brand exposure and boosts sales. 
We picked content that the audience enjoys and advertising that is valuable. And displayed it to the audience members who were present.
We performed deep competitor analysis to understand how they look on social media and what kind of content is appreciated. We also embedded the trending hashtags into the content for more reach. 
Content Marketing
When it came to ranking, we adopted a calculated approach. We optimized meaningful, relevant, and informative content that included keywords that garnered credible backlinks and drove traffic to their website.
Authenticity and trust are essential in the health and wellness industry. We chose content to create a consistent picture with which their customers may identify, as well as recognized and comprehended customer personas. 
Creating content that satisfies the needs of the customer. 
Responding to leads' inquiries and concerns in a proactive manner. 
Developing a reputation as an expert in a specific niche. 
Lead nurturing and progression via the sales funnel
Organic search accounts for 50% of all website traffic. That alone demonstrates the importance of keywords. We knew what keywords their ideal customers were searching for, so we developed content strategy around those keywords, and their site appeared in the search results thanks to the proper on-page SEO tactics.
With the correct keyword strategy, their website received a significant portion of its leads from organic visitors.
Results
Growth in Paid Marketing 
The campaigns (Google Ads) and social media (Facebook) gave us 15X ROI in 2022. However, the average ROI for Google Ads in 2021 was 10.75 and for Facebook, it was 14.56.
Month-on-Month Sales Boost
The average monthly sales increased by around 26% with paid marketing campaigns.
Hike in Open Rate and Conversions
Through email marketing, the open rate has increased by over 25%, and the conversion rate has grown year on year by 421.14%.
Boosted Revenue  If we compare the first quarter of 2020 and 2022, the growth is up to 85%, and when we analyzed the overall hike in the first quarter of 2021 and 2022, it is more than 41%.  Also, the monthly revenue increased by 26% in the first quarter of 2022.