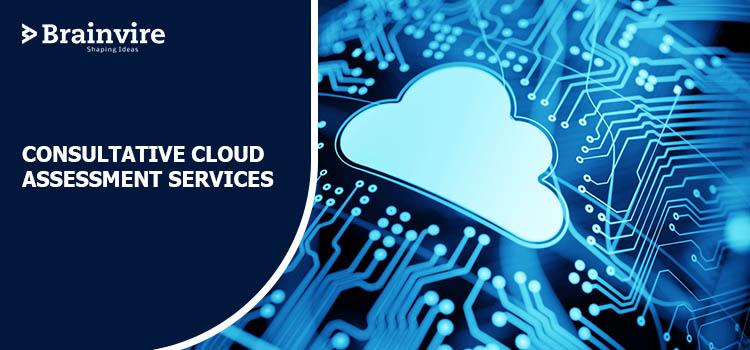 When a business says it is migrating to the cloud, it means it is moving data, applications, and other aspects of digital operations to a cloud-based infrastructure. In most cases, it is a move from on-premise or legacy infrastructure to the cloud. 
Legacy systems are a type of software that is physically present or hosted at the location of the organization. For example, data centers owned and maintained by companies. These systems become obsolete after a point of time, taking away the competitive advantage of the business. 
Which is why enterprises are making a shift to the cloud. From small to big, businesses are already on or preparing to migrate to the cloud. 
A Glance at Some Facts
Around 90% of companies use cloud systems
The US leads the chart regarding cloud computing spends with $124.6 billion in 2019.
93% of organizations have a multi-cloud strategy.
Security is the top driver for cloud migration, followed by data modernization and cost and performance. 
These numbers clearly indicate that cloud computing is the future of business as well as the importance of adopting it today. 
Want to convert your idea into a successful app or website? Schedule your free call with our expert now.
Cloud Computing and the Industry
Cloud computing involves renting computing services like storage, database, analytics, servers, etc. over the internet or the cloud. These services are usually available with a pay-as-you-go option. 
Instead of owning and managing computing infrastructure, you rent it from a service provider. This reduces the hassles as well as the cost that comes with physical IT infrastructure.
Consumer services like backing up pictures on the cloud used by Google is a type of cloud computing service. Many companies, including Netflix, use cloud computing to optimize its business systems. 
Cloud computing can be further divided into three types:
Public cloud, owned by a third party who provides IT resources over the internet. 
Private cloud, exclusively used by the organization. It is either physically present at the company's site or is hosted by a third party. 
The hybrid cloud includes the use of both public and private clouds. It enables the transfer of data between both systems. 
While these were the various cloud computing models, there are different types of cloud computing services like:
Infrastructure as a Service (IaaS)
This service includes the basics of computing. When a company rents physical or virtual servers, storage, and networks, they are using IaaS. 
Platform as a Service (PaaS)
This includes all the services needed to develop, test, and maintain apps. Businesses don't have to worry about the underlying infrastructure needed to use these systems. 
Software as a Service (SaaS)
This is one of the most common forms that people are used to. It includes the delivery of software applications over the internet. Google Play and WiX are examples of SaaS. 
Amazon Web Services (AWS), Microsoft Azure, and Google are among some of the renowned cloud computing service providers that you can use. 
Benefits of Migrating to Cloud
Increased Scalability
Just like you need a larger space as your business grows, you need additional IT resources too. Those using on-premise systems have to incur additional costs and efforts to purchase and set up additional servers, software, and licenses. 
Cloud computing eliminates this complexity as it provides IT resources as and when required. Whether you need more storage or less, it delivers whatever is needed, improving scalability in a cost-effective manner. 
Better Mobility
You can access data from anywhere through smartphones or devices with cloud computing. Whether it is an employee working remotely or a customer requiring information on the go, cloud-based systems ensure business continuity. This also enables easy expansion of business to new geographies. 
Insights and Analytics
The valuable insights hidden within a large amount of data is crucial to stay ahead of the competition and succeed. 
Cloud-based systems not only provide easy access to data, but also come with analytics that enables you to uncover crucial information regarding customers, employees, and your business. This further helps with decision making and increases business efficiency. 
Automation 
In a fast-changing business environment, time is a crucial factor. Cloud-based services eliminate the need for manual data entry and management, reducing errors, and saving time. It automates and centralizes business operations, enabling better collaboration, cost-effectiveness, and efficiency. 
Easier Company Acquisition and Mergers
Acquisition and mergers are synonymous with growth. This further doubles the requirement of IT resources like software systems. Legacy systems are costly and time-consuming. As cloud-based systems offer easy scalability, you can quickly deploy resources for the expanded team. 
Assessing Cloud Migration Risks with Consultative Cloud Assessment Services
As per Gartner, the public cloud services market stands at $227.8 billion in 2019 and is predicted to grow by 17% in 2020. Undoubtedly, more and more businesses are migrating to the cloud. But, there still remains hesitancy among some organizations to switch to the cloud. 
Unlike on-premise legacy systems, the cloud is owned and operated by a third party. This brings in certain risk factors that become roadblocks to cloud adoption.
 Among them, here are some of the major challenges that companies face when adopting the cloud. 
The security and integrity of data while transferring information to the cloud or during usage.
Compromise of vital business information due to security threats.
Privacy and compliance issues.
Lack of complete control over the system.
Productivity issues while shifting from on-premise to cloud networks. 
Lack of knowledge is another drawback when adopting cloud solutions. Having a cloud consultant by your side helps minimize these risks. 
Why Hire a Consultative Cloud Assessment Service Provider? 
Shifting from on-premise legacy systems to the cloud is a process that requires assessment and planning. From understanding your business goals, decoding IT requirements, to ensuring the security of data and training and development, the migration can be a tedious process. 
Security threats and data loss is the last thing you want while shifting to the cloud. Hiring a cloud consultant minimizes risks and smoothens the process. Experienced cloud consultants review your needs and suggest efficient ways of functioning. Security and compliance are no longer issues when you have a cloud consultant with you. Ensuring compliance with regulations, suggesting security protocols, and recommending back systems, they will do it all to ensure your data stays safe. 
Most importantly, we help you devise a long-term solution with the cloud to meet ROI. This is especially beneficial for companies that are growing at a fast pace as it makes coping with changes effortless. 
Consultative Cloud Assessment Services with Brainvire
Businesses face various challenges when migrating to the cloud, including security concerns, transferring large amounts of data, compliance issues, etc. Detailed planning and execution are key to a smooth migration. 
Moving to the cloud becomes effortless with Brainvire by your side. Our experienced team goes above and beyond to understand your business and recommend the best plan of action for migration. 
After analyzing your business goals and requirements, the team devises a plan that is tailored to suit your specific business needs. Whether your venture has just started or is scaling, experts help you with a long term strategy that is customized for your unique needs. Comprehensive security and compliance solutions rid you of the worries regarding data safety. 
Our work doesn't end here. Brainvire is your IT partner, who is always there to assist you once the migration is done and cloud systems are launched. 
Conclusion
Business processes are changing at a fast pace. Cloud technology helps you cope with these dynamic changes to stay proactive in a highly competitive environment. 
While there might be risks involved, they are overpowered by the various benefits the system offers. Plus, partnering with a cloud consultancy service ensures the work is done without hampering your productivity. 
If you are still relying on legacy systems, it's time to make the move and stay ahead of the curve.