Migrating your data to cloud platform assures that it is in an environment that is scalable, trustworthy and highly accessible but these shouldn't be the only factors to drive your decisions. Most businesses have at least one workload being operated in the cloud but that doesn't mean that it is right for you. You should ascertain your business requirements first and then decide what type of cloud service model you need.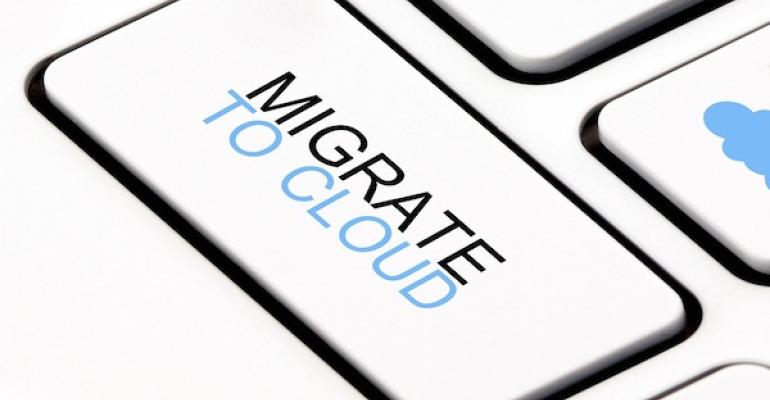 Here, we'll have look at some of the significant reasons that you need to focus on before taking a decision regarding Cloud Migration.
KNOW THE RISKS
You need to segregate the different type of data according to its sensitivity and then consider migrating it. If you have a very sensitive data, then you might not be able to preserve it in the cloud.
Ascertain the need to upgrade to a cloud, if you can operate efficiently without upgrading to a cloud then spending money on it is a waste.
You won't be able to legally transfer exclusive information to the cloud.
Using cloud applications over the internet can result in a latency of operations.
Transparency and control can be an issue when your hardware is being controlled by someone else.
To comply with the cloud architecture, you may need to modify your application design.
You may be stuck on a particular cloud platform because it is difficult to switch platforms in Cloud migrating.
WHICH ONE?
Armed with the risks, now you need to choose the model for Cloud migrating some of the most common models are:
IaaS: Infrastructure as a Service is the best for those companies that prefer to concentrate more on developing, deploying and monitoring through outsourcing the care of their physical infrastructure. IaaS takes care of storage, virtualization, CDN, networking and computing.
PaaS: Platform as a Service can help you with Application Platform, Database, Development and Integration. It provides a full infrastructure environment.
SaaS: Software as a Service can be defined as a delivery model on which software is provided on a subscription basis and is hosted centrally.
THE TYPE
Now you are ready with a Cloud Model, it's time to select a Cloud Type in which the three basic choices you have are Public, Private and Hybrid.
Public: A Cloud provider entirely hosts your resources.
Private: You can construct an own private cloud with a platform like OpenStack or VMware's vCloud.
Hybrid: All of your resources are spread over both Private and Public platforms.
Hybrid Cloud is more efficient as it is highly available, secure and has an on-demand reliability.
AND THE JOURNEY BEGINS
The real tussle begins when you are loaded with all these things. Now you need to check whether your applications are cloud ready or not. Some of the factors that you'll need to consider for that.
Complexity: Reworking of an application to just to make it compatible with the new Cloud can be an exhausting process and reluctance to do so can also be a problem. But, an application needs to comply with the standards of Cloud Architecture. There are different tools like PaaSLane and Cloudmize that can check your application's Cloud readiness.
Meeting Integration Points: Payment Gateways, SMTP servers, web services, external storage and the third party vendors are some of the different integration points of an application. Priory you need to examine the impact of your cloud Migration and then solve any inconsistencies. The most tedious task is to identify all those integration points which may require you to go through each module manually.
Deployment: As you are fixed with the cloud migration, now you need to know where you will be able to deploy your application on that OS. If not, then you will need to figure out a different platform for your application.
Database: Complexity and sensitivity of your data are the bases for your migration, migrating petabytes can be a good choice.
At the end of the day, you just need to make sure that the migration methods you will be using are highly reliable and are according to your convenience. Always evaluate the platform and the service provider you will be accessing. IT organization to examine the licensing models of all core-software before undertaking cloud application migration.