Microsoft launched Windows 8.1 update at the Build Conference in San Francisco where there are no major changes in the features of Windows 8.1 but the crucial difference in Update is designed to please rather than surprise the world's 1.5 billion Windows users. Windows Principal Program Manager Chaitanya Sareen said that 40% of the PCs are touch enabled and level of customer satisfaction among touch capable device Windows 8.1 users is actually higher than for any previous Windows version.
Windows 8 was available in the market for a year and half and in a short period of time has taken three significantly different forms – Windows 8, Windows 8.1 and Windows 8.1 Update. If you run Windows 8.1 on a PC or laptop, you'll discover more new behaviors but in this blog post let's discuss the major new developments in this release.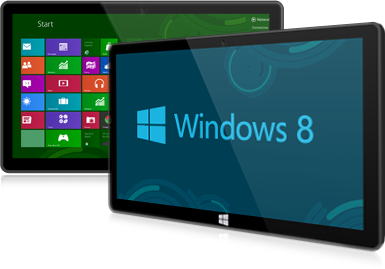 It happens automatically and it's absolutely free
Starting April 2014, Windows 8.1 PCs will be automatically updated through Windows Update. No need of going to the Windows Store or downloading and running anything. Though this delivery method makes the new version sound like just a service pack, you will see later that there are definite user features. It's really most improving feature in Windows 8.1. Don't be mistaken that it's mere a small update. It weighs in at over half a gigabyte. Windows 8 users who has never updated to 8.1 can get the update too but only through the Windows Store.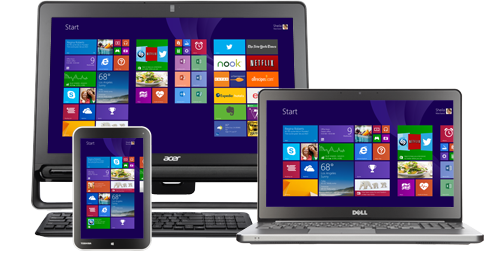 Default boot to desktop
This feature was available in Windows 8.1 but Update makes it to the laptops and desktops. The new OS detects whether it's running on a traditional PC with a keyboard and mouse and if so it boots to the desktop. However, if you are running Windows 8 on a tablet the start screen remains your initial view of Windows. You can still use the start screen or can change this behavior in settings depending on your choice.
Smart mouse movements
With Windows 8.1 Update, the mouse actions gets smarter. No need to open the charms menu and if all you want to do it just hit the X in a program's top-right corner. Also, moving the mouse to the top left corner just to get to your browser's back button doesn't show the running apps thumbnails.
Power and search button on start screen
Windows 8.1 Update has a clear button at top enabling a quick search function for the user. Another much-missed button was the Power button. Windows 8's experts figured this and now have the universal power button symbol for easy access to shut down. No longer is the option hidden deep in a settings menu.
Title bars for modern apps
Another tweak in the update brings more harmony between the modern apps and desktop users. When you start a modern app, you'll view a title bar along the top of the window and moving the mouse cursor to the top of the screen, the bar reappears from it. You can either use the minimize or close buttons that let you know what's going on.
Windows 8.1 Update spans the device world from high-power laptops, desktops to mini tablets. Even if you use a modern style mobile app you can still take the advantage of Windows 8.1 Updates faster. What's your view on this? Leave your replies in the comment box below…!
To conclude, developing a Windows 8.1 application sooner or later will open a new channel for business to increase profits, enhance customer experience and drive your overall business bottom line. What's keep you waiting? Contact us today for your Windows 8.1 Customer Relationship application development…!