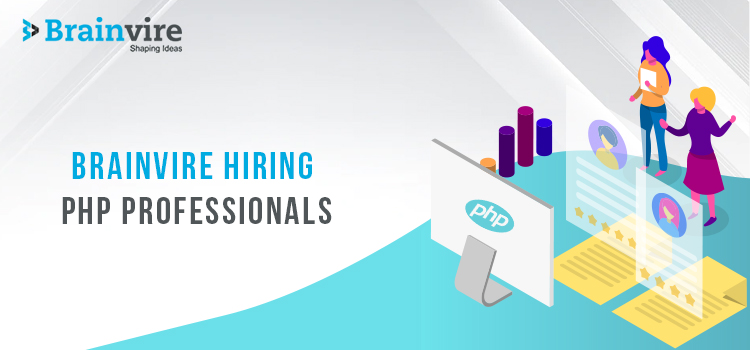 We invite smart, creative and innovative individuals to join Brainvire – the fastest growing IT solitions company. We're hiring and looking for the right candidates to be a part of our team to work with and give your dreams and ambitions a perfect launch pad.
Brainvire is a global information technology solutions company offering progressive end-to-end software development, mobile application development, enterprise portal development,web application development, ecommerce development, technical support, enterprise mobility, testing, data & analytic consulting solutions.
Currently we are looking for talent in the following areas. So,walking with your updated resumes and grab the right opportunities to set the trail for your careers towards the path of success!
Walk-in Details:
Skills: PHP Professionals
Opening: 5 Positions.
Apply Now – https://www.brainvire.com/careers/
Date: 8th March 2014
Time: 12:00 PM to 04:00 PM
Venue: BRAINVIRE InfoTech Pvt. Ltd.
             303, 3rd Floor, Naindhara Complex,
             Near G N F C Info Tower,
             S G Highway, Ahmadabad
             Contact Number 0 79-40080833
Please drop your CV at hr@brainvire.com
Job location: Ahmedabad.
Desired Skills:
– Must have experience in any one of the below mentioned frameworks :- Zend, Symfony, Cake PHP, Codelgniter, Drupal
– To develop high-end web applications in PHP, MY SQL and AJAX
– Knowledge of WEB 2.0 and Web services would be preferred
– Working knowledge shopping cart development with shipping, and Payment Gateway Integration for E-commerce websites.
Qualifications:
– Min 1 to 4 Years of Experience
– Education: B.E./B.Tech/ MCA / M.Tech / Equivalent