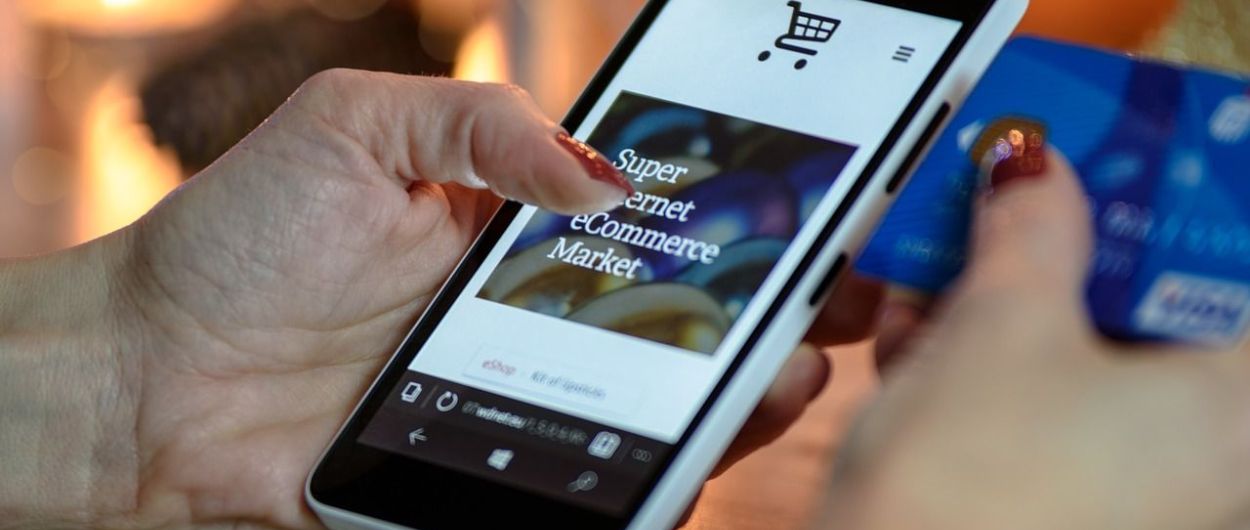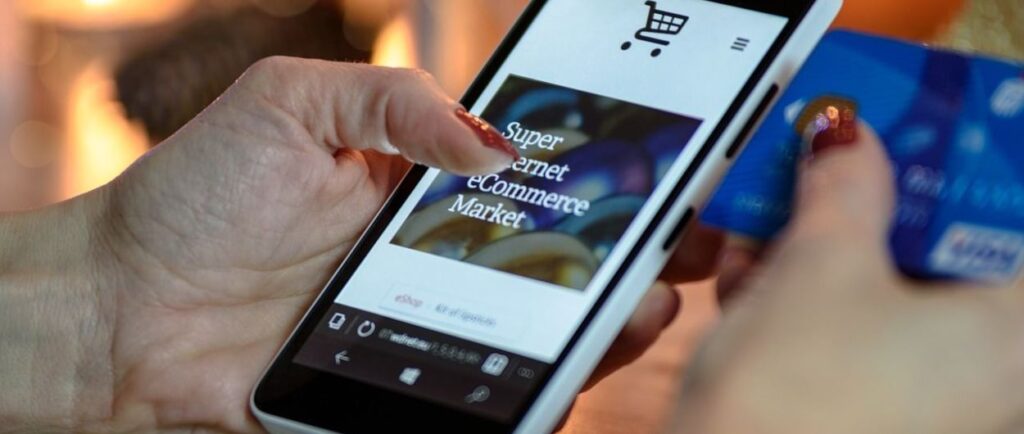 Thousands of users prefer Craigslist: an online marketplace app, but many have been asking questions about Craigslist's future recently. Nevertheless, many people prefer using Craigslist instead of other similar marketplace apps like OfferUp and LetGo.
Is there anything more affordable than creating your own craigslist app for free? Today app development is considered to be a profitable sector. As a result, many people search online for marketplace apps that make life easy. This makes it essential to hire a reliable mobile app development company.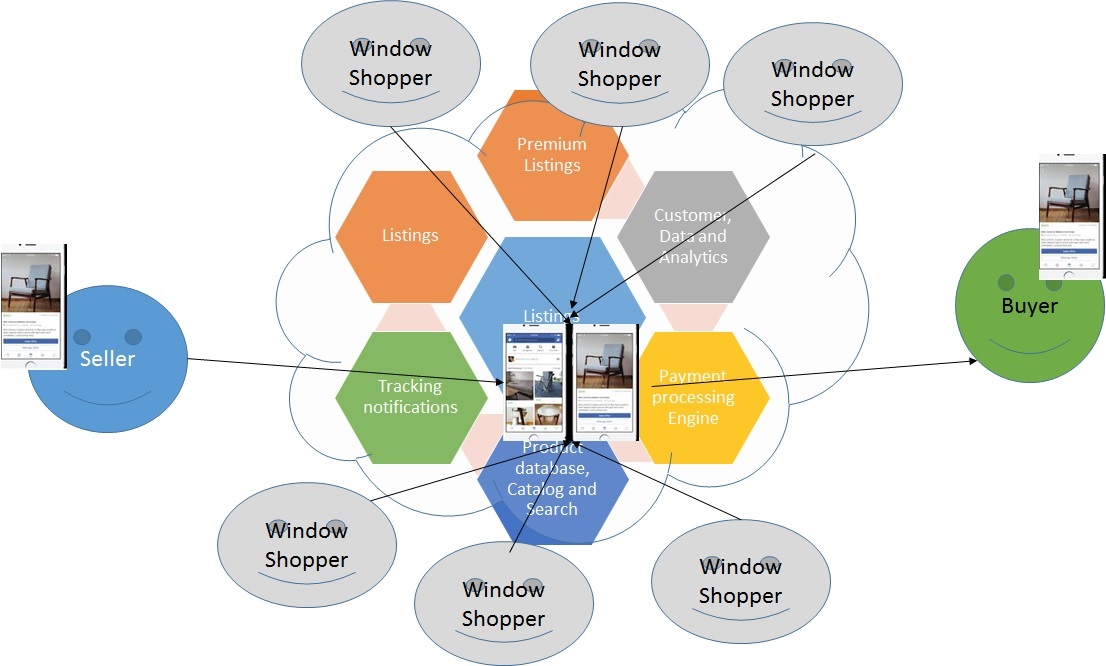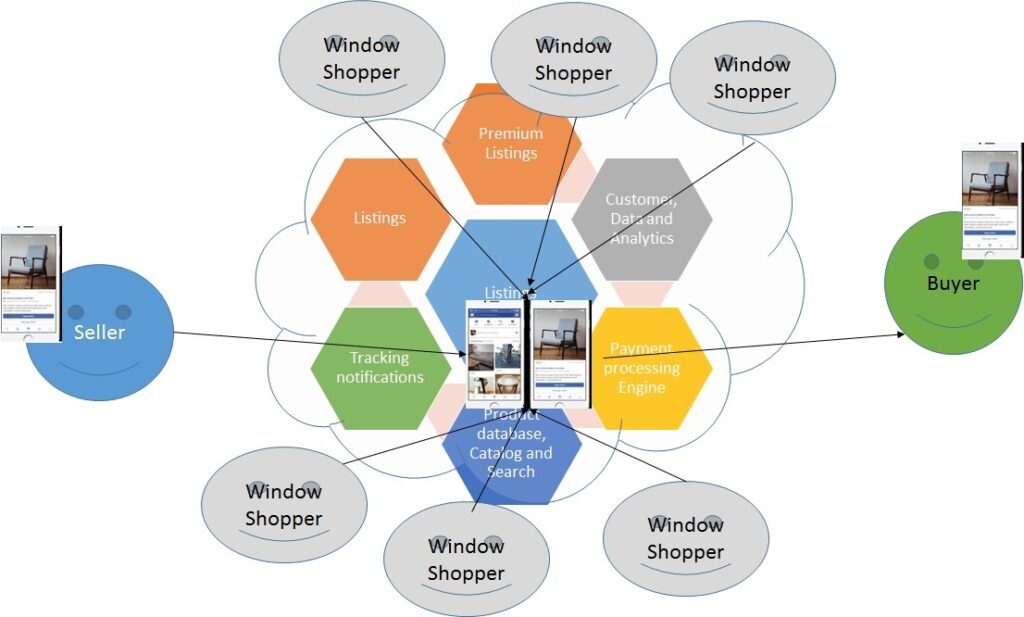 Since the development of business, it's an ongoing matter – applicable to the business category, and you can also find out about this when you read newspapers and other publications or find banners on websites.
Advertising attracts people into purchasing a product. Advertising has a very long history, but technology has evolved along the way. But there is the same aim in attracting and promoting customers.
How should I create an ad clone on craigslist using classifieds? What is the cost to develop a marketplace app like craigslist?
So, for this reason, we've created an extensive resource that focuses primarily on classified app development. In addition, hiring dedicated developers from a mobile app development company will make it possible for you to offer an exceptional marketplace app to your customers.
Before you invest in marketplace apps, here's what you must know:
Understanding Marketplace Apps Like Craigslist
How Does Craigslist Work?
Top-5 Best Alternatives To App Like Craigslist
The Monetization Model Of App Like Craigslist
Estimated Cost of Development for App-Like Craigslist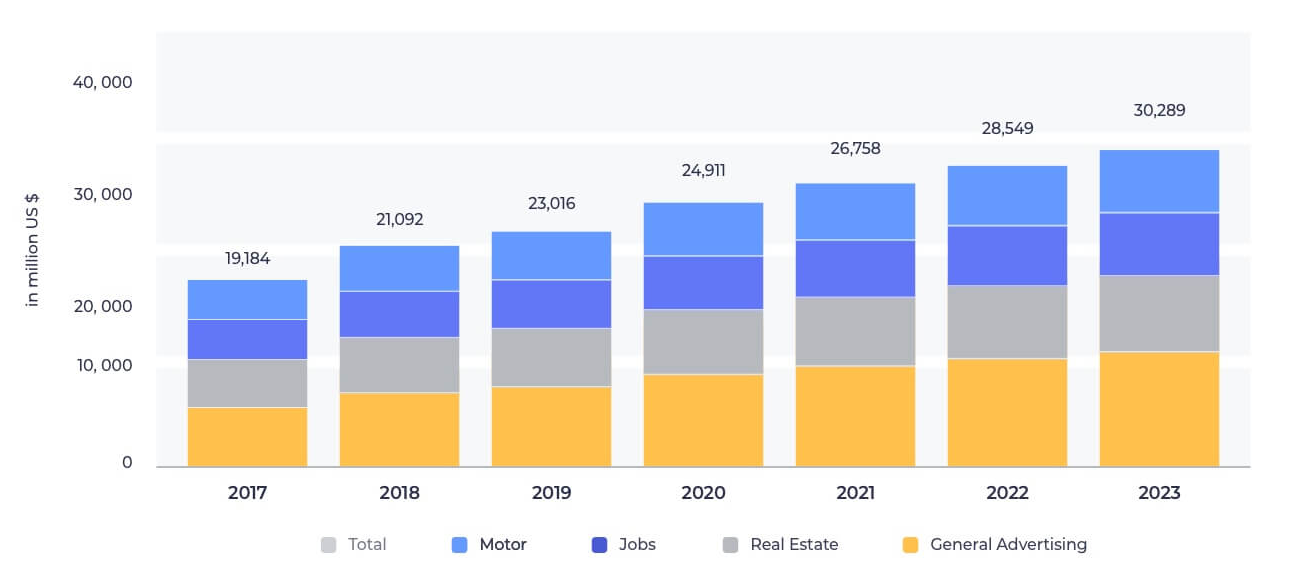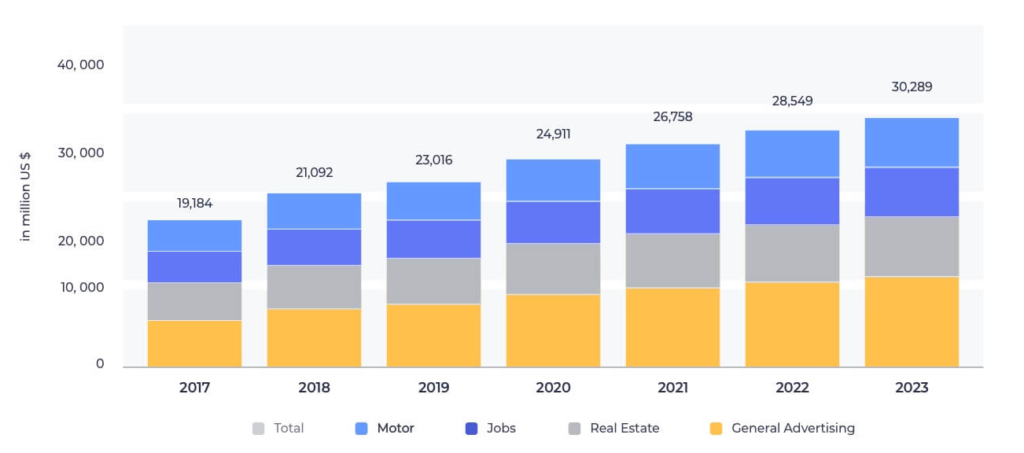 Understanding Marketplace Apps Like Craigslist
Whether a developer wants to take references for an app development solution or take a list of recommended companies, Craigslist may also be the best choice.
Craigslist is an online classified site in the USA that allows the viewer to view and post advertisements like newspaper advertisements in various categories. How do I build a free classifieds site for my website?
What Are Classifieds?
While you know this already, it is understandable simply as a small advertisement. Position in a newspaper, magazine, or print media organized in a category that might consist of job search or promotions for the sale of services or classified ads for offices for rent.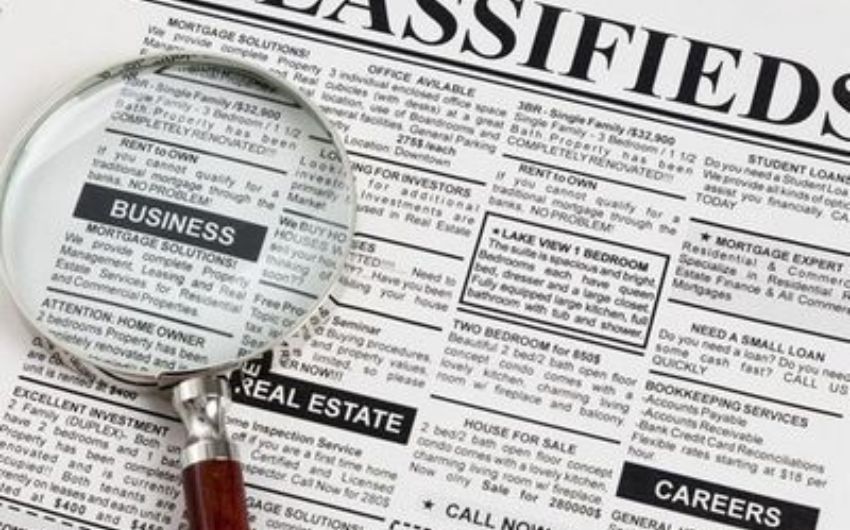 The days of people reading newspapers are long gone, and there are now several online applications that offer services like Craigslist that stand out. Advertisements posted on such websites may be classified online or offline.
These classified and marketplace apps are amazing facts to read and enjoy.
How Does Craigslist Work?
If a person wants to create a classified website, they should learn Craigslist's system. It is free, and you may find things you can't find on paid classified sites. This free classified app is free for you to enjoy.
There's nothing complicated about that first time around. Craigslist is one of the best-case studies of classified apps, which illustrates how a user can create a simple application.
What Are The Alternatives To Craigslist Personals?
Here's a concise list of apps like Craigslist for your reading needs –
1. Facebook Marketplace
The social media giant updated its online marketplace to serve as an ideal site for buyers. Through Facebook profiles, the two can communicate with each other, where sellers advertise services, and the buyers may ask for these.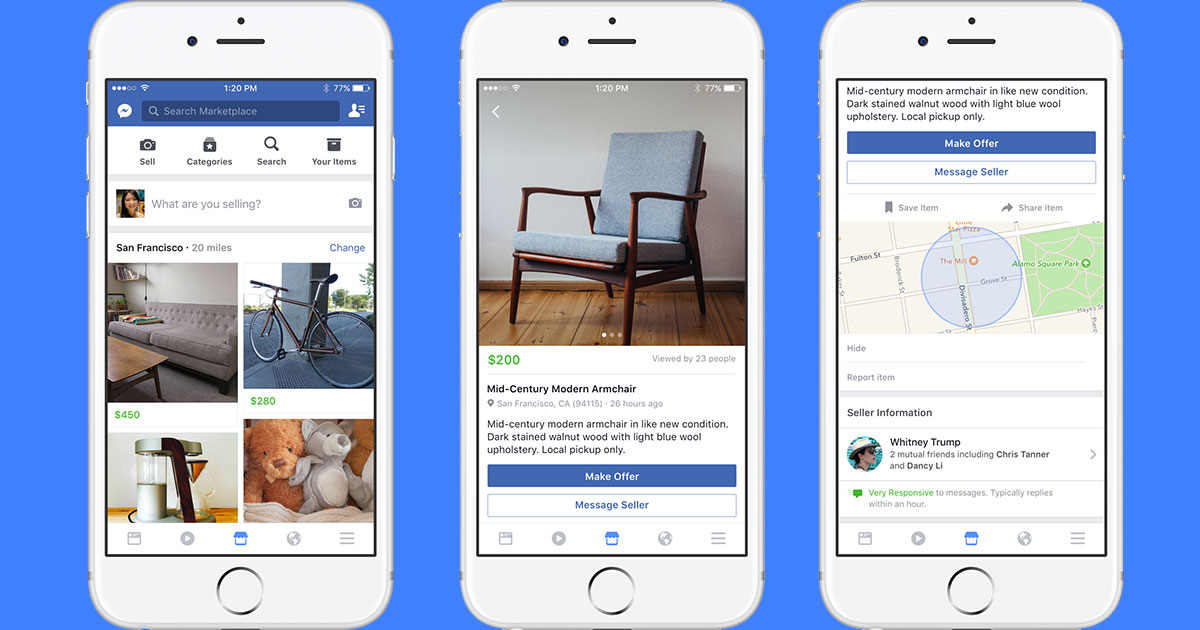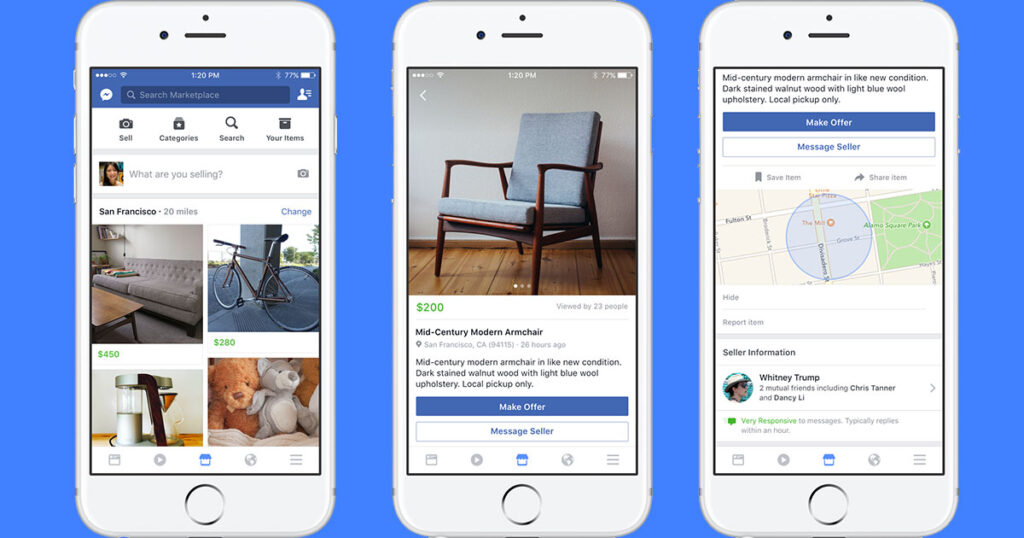 Its most important feature is the possibility of searching a site 500 miles from its location. It's an amazing marketplace app that can be accessed on iOS or Android phones.
2. eBay Classifieds
In 200, eBay was first launched in Canada; in 2007, it got rebranded as eBay Classified Group, where users can still create Classified Ads and search listings across categories from funerals to travel.
This app, like Craigslist, offers several advantages to users, such as that the user can align items within a category based on distance, price, region, or according to publishing date. eBay Classifieds have received positive feedback from users due to its user-friendly navigation.
3. Apartments. Com
If you search for a home or apartment online, then this website is one of the best choices to find the place. This marketplace, like craigslist, allows the user to search apartments through keywords and these keywords primarily are neighborhood, budget, area, and other furnishing availabilities.
The site quotes the availability of 1.1.million apartments for rent based on customized user preferences. The website makes your tasks more accessible with quick online searches and generates leases online. Landlords, roommates, etc., can place an ad on this website to search for interested people.
4. Poshmark
This app like craigslist, is used to sell and purchase used clothing and accessories. In addition, this website encourages people to make affordable purchases and stay environmentally conscious. Over the years, several new categories have been introduced on the website for kids, pets, women, men, and home-related products.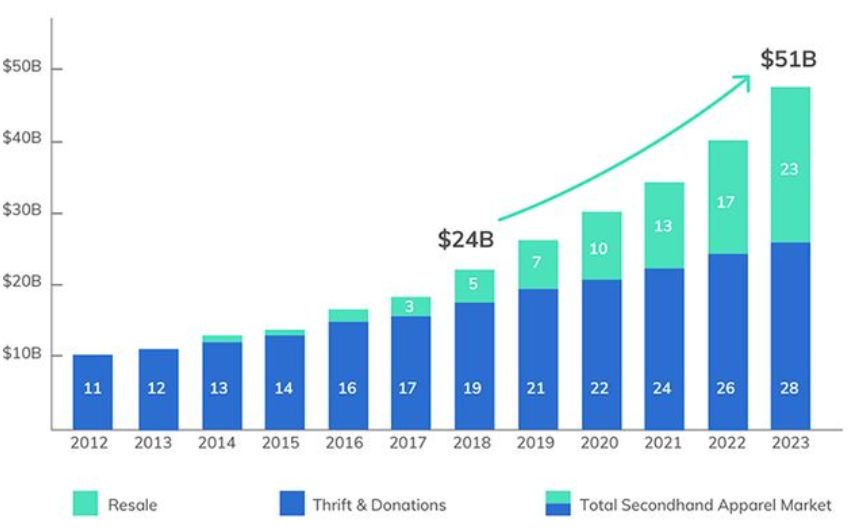 With over 70 million community members and 200 million+ sale items, this marketplace app makes it convenient for buyers to make quick purchases and sell them. In addition, they offer free pick and drop services to users that make it easier for users to place an order or upload a product through mobile apps.
5. Care.com
Founded in 2007, this app like craigslist, offers you a list of child care providers, babysitters and jobs housing. They aim to provide a platform for caregivers to families. This app like craigslist is the bridge between senior care, child care, pet care, special needs care, tutors, and housekeeping, among others.
The company runs background checks of its staff to ensure secure services. This app like craigslist, is an online community to access jobs and other perks. Families can opt for the premium or basic services as per their requirements.
We Make Your Idea Come To Life!
We have a team of experts that will work with you throughout the entire process–from brainstorming to developing, testing, and finally releasing your app.
What Are The Monetization Model Of App Like Craigslist?
Creating a classified website would seem like a good idea, but you need to know how much revenue it generates and what it costs to develop apps. For example, mobile apps like craigslist generate money through job postings on its site.
Hence, this app like craigslist is a good tool based on the information provided on this website; you should be using this business model to make money.
What Are The Estimate Cost of Development for App-Like Craigslist?
Many variables determine costs to develop apps like Craigslist. Some apps are inexpensive to develop, and you need other apps to get a working product within your budget. There will also be expenses for creating a Craigslist site.
App development costs for launching an online classifieds site or app like Craigslist range from $55,000-$20,000. Adding advanced features will increase costs. There are several factors affecting pricing for classified mobile app developers.
Discussed here are key elements that determine the cost of app development:
App UI/UX
Interfaces should be incorporated into every app and play an integral role in the development process. It shows your intention to design a classified app. Many people must be able to use this app effortlessly.
Therefore, the user interface should be appropriate, and mobile app developers can help you in this process. Costs for app development have been split into two categories:
Front-end development
Back-end development.
Apps are incredibly good, and the development process can be expensive, but they'll be worth your time and money if users are pleased.
App Development Platform
Mobile app developers focus their efforts on Android or iOS primarily because they have a wide variety of devices. For example, an iOS app reaches 51% users in the US compared to 45% on other platforms.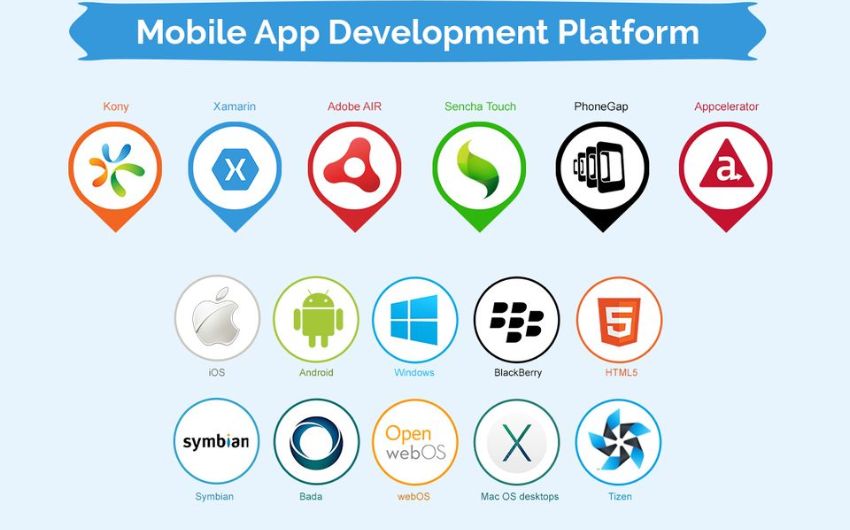 If you want your classified app developed, you first require a dedicated developer. The developer will pay based upon which platform your app launched on. You should note that the an Android app development services can be expensive.
Technologies Preferred
Another crucial aspect of the technology stack influences creating the classified site. It primarily depends on the platform framework and database used to build Craigslist apps clones.
For example, the technology stack that will require launching an iPhone Classified app will cost a little more than the typical cost.
This gives you the platform to which it was built and how it is readily accessible. When it's available, the same technology can be used to develop your app more easily.
Craigslist app was initially created in Python and used a Python framework. You can still see how easily you might need to build a Craigslist app depending on the software used to develop another comparable app.
You may find out about the technical specifications on a similar app called Craigslist.
Team Size
Team sizes are dependent upon feature requirements in the app. It takes two developers, one designer, and a large team in a simple version.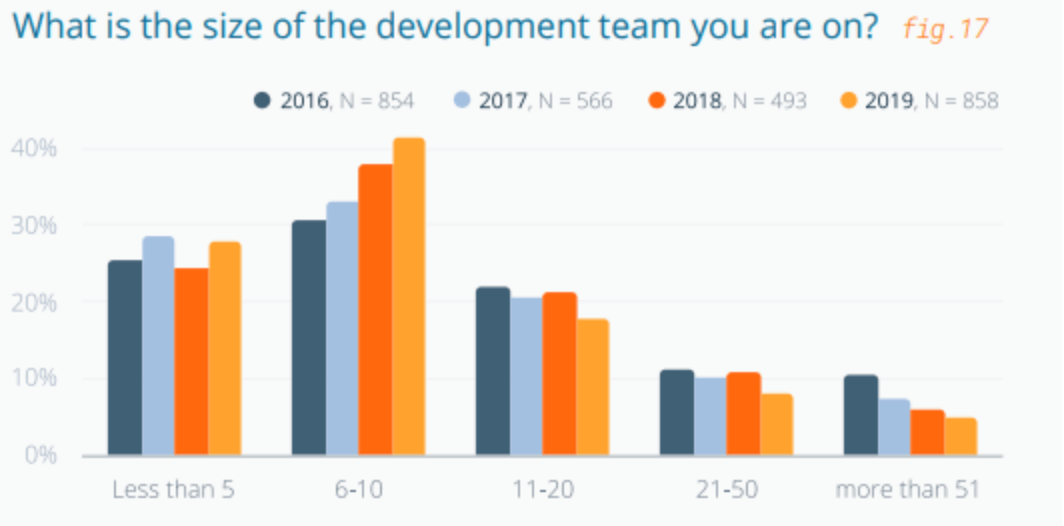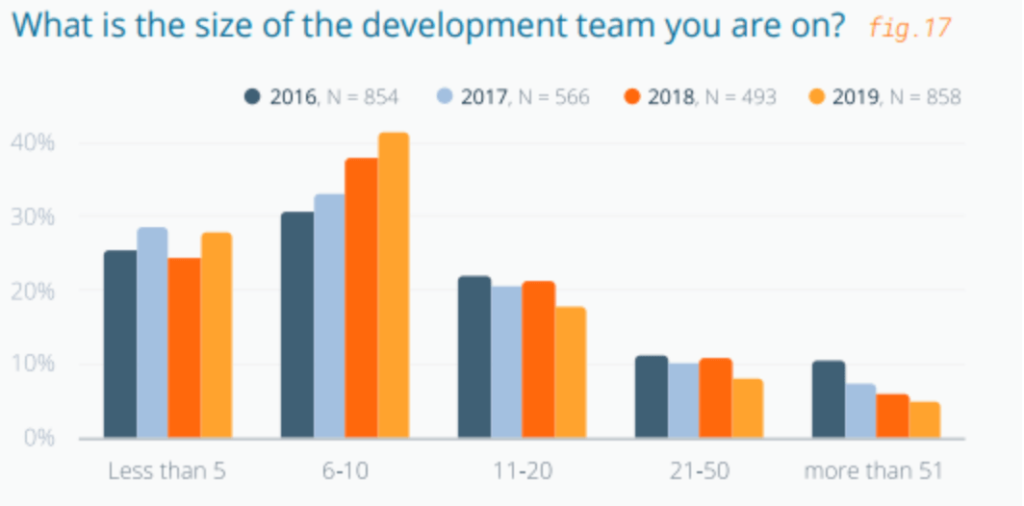 A complex mobile app needs advanced and basic features, and to implement this, you need a skilled team. 
What Are The Bottom Line?
Craigslist is regarded as an excellent tool for creating classified websites. Even though it is simple it has the greatest capabilities when compared to other classified websites and applications. There exist various applications on the market and the success of an app is dependent upon a number of factors. 
The cost of development for Craigslist starts between $15,000 and $20000, with only basic features, but you can produce a product that is unique, so the costs can be quite high. For more details, it is recommended that you consult a skilled software developer in this field.