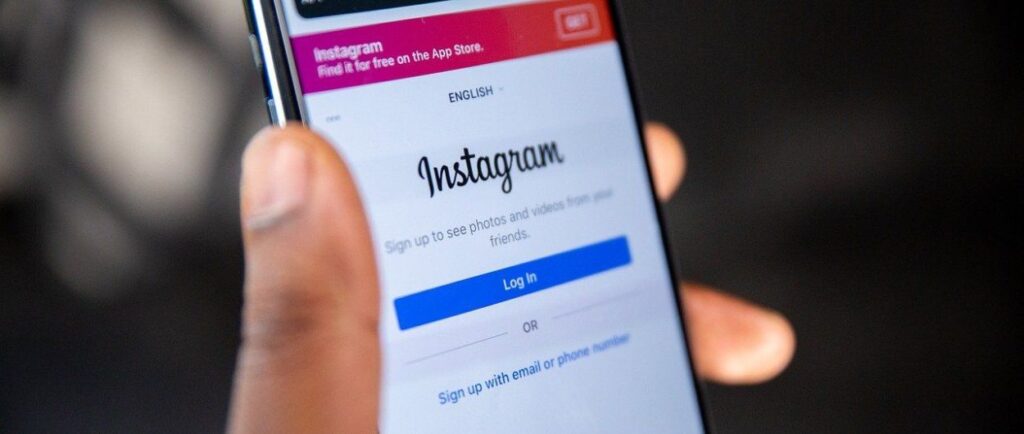 Have you considered creating a social media app?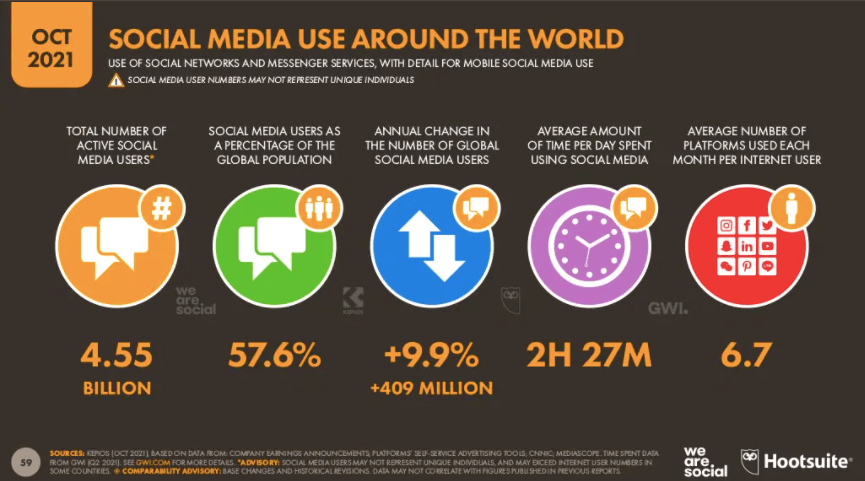 If you're already using social media networks in your business, then developing your own social network app will be a great addition.
A new app gives your customers a chance to share their experiences with other users who are interested in the same products or services as they are. It also enables them to look for people they can easily connect with. This encourages customers to come back more often and share even more experiences, which is good news for business owners who are looking to improve sales figures!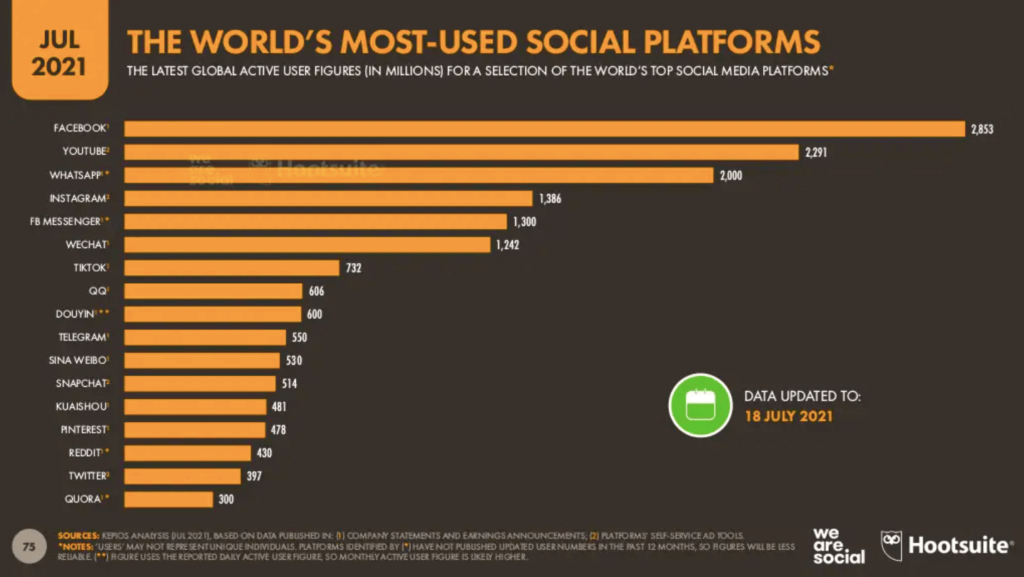 Creating a useful, user-friendly social networking app may seem like an easy task, but there's actually a lot of work involved in it. Before getting on with the nuts and bolts of how to make a successful social media app, it would be a good idea to familiarize yourself with the different types of social networking apps that currently exist.
Types of Social Media Apps
A social media app can basically be classified into three categories: user-generated, business-oriented, and hybrid. 
Of course, there are also other factors, such as age-appropriateness and content, which you should consider in order to choose the right kind of app for your business. 
But in general, here's how each type is defined:
User-Generated   
These apps allow users to create their own profiles and share information, images, videos, etcetera with others on the platform regularly using an automated activity feed. 
Business-Oriented
The main objective of these apps is to allow users to interact with each other and share content. They can be used for a variety of purposes such as sharing experiences, arranging friendships, etcetera. 
Hybrid
A social media app that combines the features of user-generated and business-oriented apps.
There are many ways to generate revenue through your app. For example, you can give users the opportunity to buy digital items or subscribe to certain premium accounts where they can access exclusive content. Alternatively, you can have in-app ads so as to generate a steady source of income for your business. Whatever monetization method you use, you need a clear strategy behind it before actually getting on with the development process so that you achieve maximum ROI in the long run.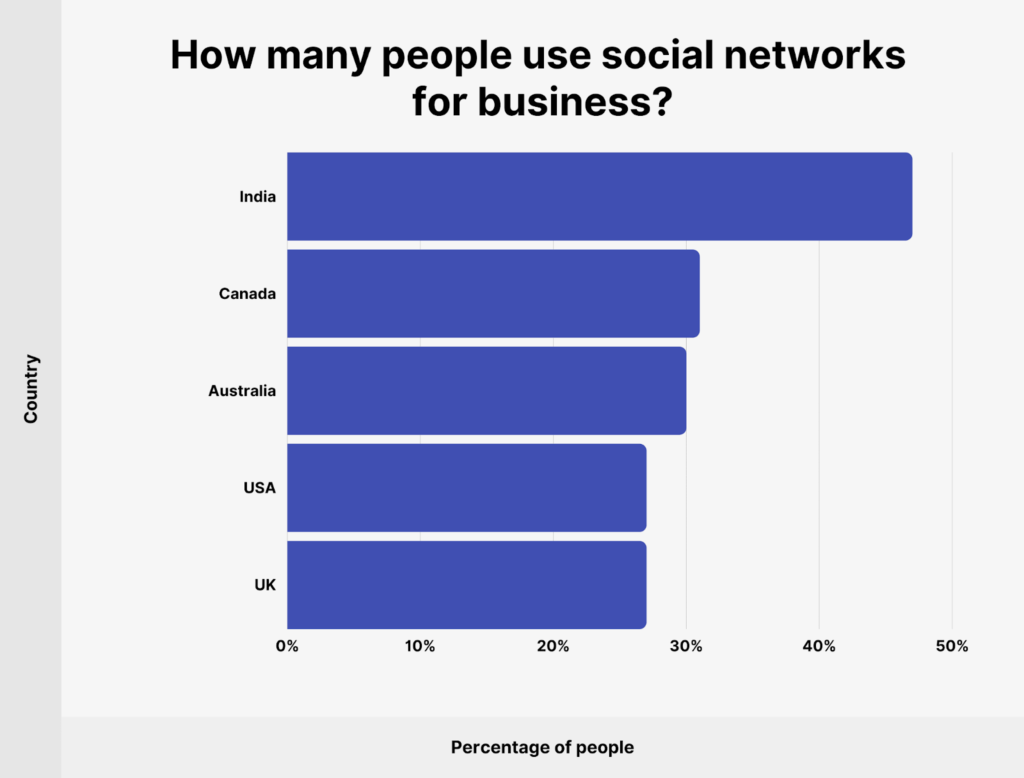 In terms of age-appropriateness, once again, there's no hard and fast rule when it comes to this aspect. However, from a parent's point of view, the most suitable apps are the user-generated ones where there is no restriction on the content. On the other hand, business-oriented and hybrid apps should be restricted to a certain age group, such as young adults and above, since they cover a wider spectrum of issues, including sexual themes and profanity, which may not be suitable for children.
Building a social networking app can be overwhelming, especially if this is your first time getting involved in such an endeavor. 
Current Social Media Trends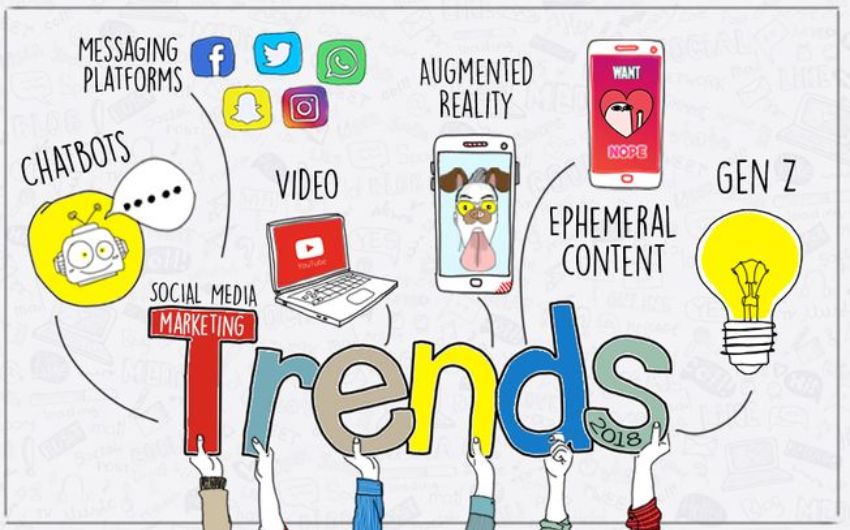 A lot of recent changes have been observed in the various types of social media platforms that exist as well as the platforms themselves. You can take a look at some of these trending features and start working on them so as to be ready by the time your app is about to launch:
Keeping Users Engaged
One distinctive feature of today's apps is gamification or adding game-like elements such as points and badges to increase user engagement and retention rates. 
Live Streaming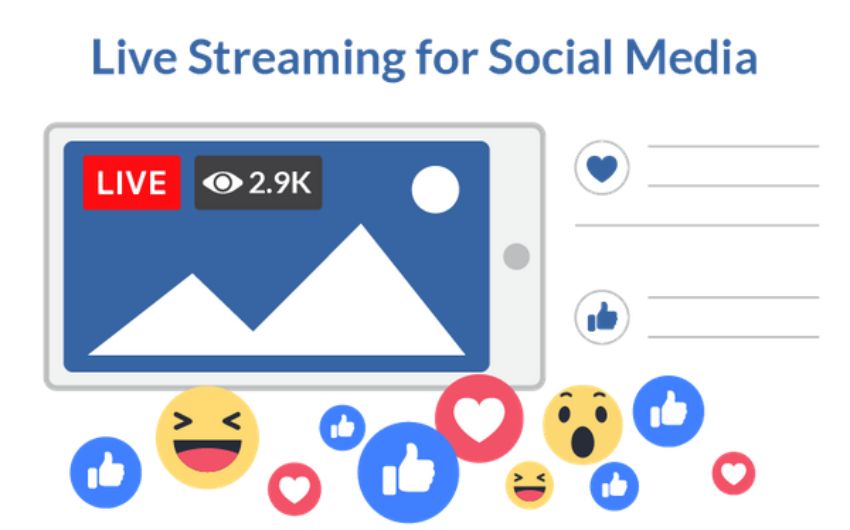 This allows you to share content with other users in real-time instead of just uploading pre-recorded videos. The fact that everything plays out instantaneously makes it more interesting compared to posting static images or text.
Augmented Reality
An interesting spin on the concept of geo-tagging, augmented reality allows you to add digital elements such as animations and graphics to your photos and videos.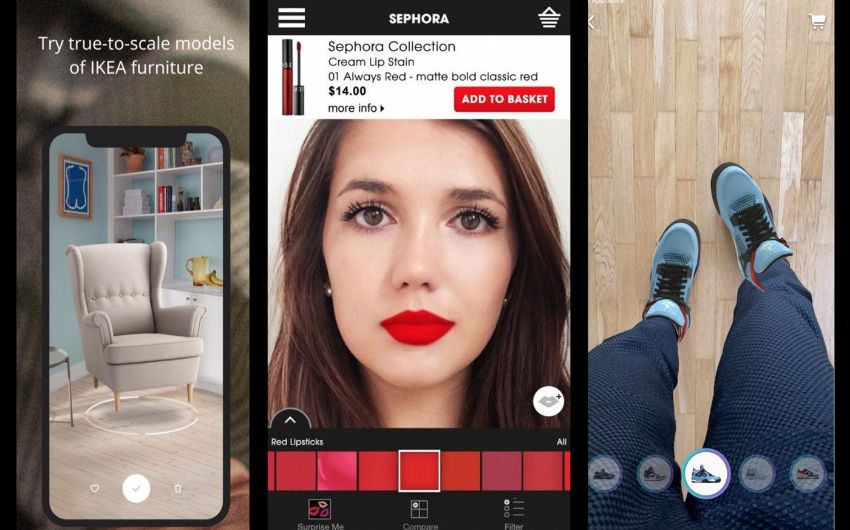 AR features also help provide more entertaining and engaging content and offer better social media strategies. They can help you reach out and grab the attention of the always-changing Millennial generation.
Ephemeral Content
Ephemeral content is the type of social media that disappears after 24 hours. Snapchat and Instagram are two leading apps with this trend, but they're not alone – so many other sites like Twitter also have stories now!
Best Practices for Social Media Apps
In general, all social media apps should be easy to download from the app store, offer a range of features so as to appeal to different types of users with varying interests, and have an intuitive interface that is pleasant to navigate through. However, when it comes to best practices, there are a few pointers that you can use for inspiration: 
1) Be consistent in terms of Branding
It's a good idea to follow a certain style guide in order for your app to look cohesive and professional. This can be regarding the logo or color scheme you use, for example. 
Over the past 12 months, the number of active social media users increased by 400 million.
 2) Offer a Trial Version
Let people try your app first before making any commitments to download it. It's common for many users to get turned off by the idea of paying up-front just to access a particular feature that they might not even be interested in otherwise. 
3) Use an Effective Marketing Strategy 
You need a specific target market in order to have a successful launch of your social media app. Spend some time preparing a solid marketing plan so as to attract these types of users from the get-go. Also, keep track of statistics such as daily active users to find out if there's a drop-off in certain time periods and adjust accordingly. 
4) Network Design
This is the stage where you set out the information architecture of your social media app, which more or less covers how everything looks on screen. In order for this aspect to be successful, it's important that you collaborate with a team of designers who specialize in UX/UI design. By doing this, not only will they create a more intuitive experience for your users, but it'll also make navigating through your app far more enjoyable.
Basic Features All Social Media Apps Should Have
Finally, it's always good to have a checklist of the fundamental aspects that all social media apps for mobile devices should have. These are:
Branding and Identity
There's no question about social media apps having their own logos or custom designs at this stage in the game, considering how these elements are essential when it comes to telling users what your app is all about.
Messaging Services:
The latest trend with messaging is injecting multimedia elements into conversations, such as photos or videos, which can help keep things dynamic. This also works well when you want to improve engagement levels within your user community because they'll be more inclined to interact if there are interesting graphics involved. Also, don't forget to include other messaging features such as comments, likes, and direct messages.
Content Management: 
This is the backbone of your social media app because it includes all the tools that allow you to create and upload content. You should definitely include a way for users to make their own posts and see an activity feed of other people's updates, as well as be able to save and share them after they've been uploaded. 
Photos and Video: 
Photos and videos are some of the most popular types of content currently circulating on social media sites, so if your app doesn't offer these two forms, then chances are you're going to be missing out on a big chunk of the potential user base. With this in mind, ensure that you integrate with social media sites such as Instagram and Vine in order to make it as easy as possible for them to post and share content.
So now that we've covered the basics, why don't we dive right into our step-by-step guide? 
How to Make a Social Networking App?
Step 1: Define your Target Market
The first thing you need to do is clearly define who exactly will be using your app. This way, you can cater the design of your app towards their preferences and also determine what type of features they'll find most useful. For example, if your demographic consists mainly of teenagers, then there's no point in having a direct messaging service because many parents are against their children sending private messages via their smartphones or tablets.
In addition, it's a good idea to set out a timeline for when you want your social media app to be completed and introduce the concept of having a beta version in order to get pre-launch feedback from early adopters. This way, you can see how people are responding to your project and if there are any major issues that need to be addressed before launch day arrives. 
Step 2: Understand the Capabilities of your Target Device [Android/iOS]
If you have decided on who the primary user base is going to consist of, then it's important to take note of which type of mobile devices they use in order for an efficient design phase to begin. For example, Android smartphones and tablets run on an open software system which means that you can add and remove components such as third-party apps. By comparison, Apple devices are much more restricted in terms of what can and cannot be added to them by the end-user and tend to offer a more uniform experience across all devices.
With regards to building your social media app for mobile devices, it's always best practice to build native applications because they're able to make use of device capabilities such as push notifications and in-app purchases. This way, you don't need to worry about third-party issues such as compatibility or security concerns because everything is integrated with the operating system itself.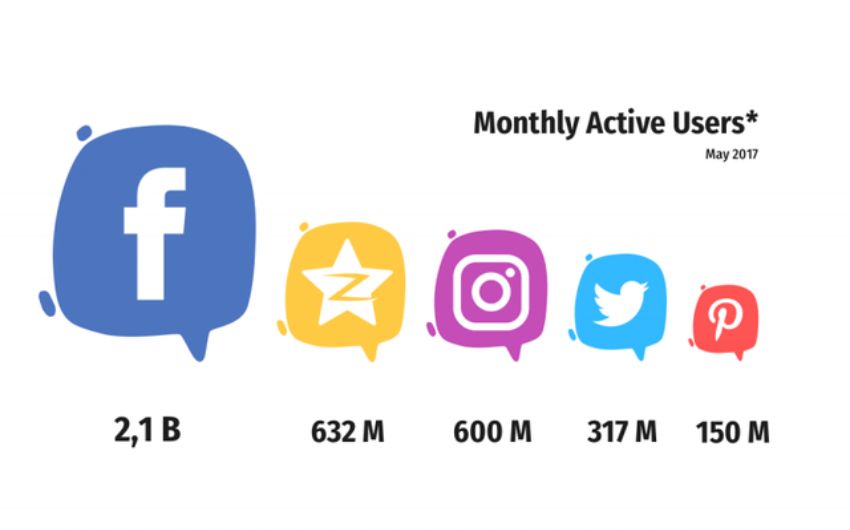 Step 3: Determine which Social Media Networks will be compatible [Existing/Upcoming]
If you're looking to launch a brand new social media network, then it's best to stick to independent development in order for your project not to get bogged down with the technicalities of integrating with other platforms. However, if your primary goal is to create an app that can be used on multiple social media networks such as Facebook and Twitter, it will require additional developer resources and time because there needs to be complete coordination between all parties involved. 
In this situation, we suggest using a white-label service such as AppMakr, which allows you to build your own "version" of their existing social networking apps without having any of the branding removed. This approach ensures that everything is functional and running smoothly while also allowing you to customize your project to suit your specific needs. 
Step 4: Designing the User Interface [UI]
The next step involves designing the actual layout of how users are going to access all of their social media content within one single app. This includes things such as creating icons for each type of profile, adding a home screen widget, and also including deep-linking in order for people to be able to navigate through all profiles fast and efficiently. 
However, it's important not to make these choices in isolation because they can have a massive impact on how quickly people start using your app once it goes live. For example, if you design an icon that is too complex, most users will be confused about how it works, which leads to them abandoning the social media app. Conversely, if the icon is too simple, people might think that your app lacks features that will make them go elsewhere to find a more suitable product.
It is not enough just to create a social media app. Maintaining and supporting the product is equally important.
The maintenance of your social media apps is no different than any other app. It can be done as a daily process or on-demand, depending on the number and type of tasks.
Do you want to build an app?
Click here to learn more about our unique approach!
Checklist for Support and Maintenance
Working on additional features upon request
More quality assurance
App stability control
Control of server performance
Scaling apps
Product update (technologies, OS, servers, security)
How Much Does It Cost to Build a Social Media App?
The cost of building a social media app can vary. It all depends on the scale of the project, what features the app will have, and whether you hire someone to do it for you or undertake it yourself.
Brainvire is a professional social media app development company with experience developing top-grossing apps for iOS and Android, successful launches, and monetizing innovative applications.
With our design, development, and marketing skills, your app idea can become a reality.