Businesses have realized the importance of one of the best weapons to boost up revenue, smart phones and that too with the magic of the technology of apps in it. The number of smart phone users has been increasing exponentially since the year it has been invented. By the year 2017, it has been anticipated to grow to 3 billion. Apart from that, the enterprise mobility is also gaining momentum, and so is the field of enterprise and mobile app development. The simple logic is, according to a survey, email takes an hour and half to think, formulate, draft and send. On the other side, SMS has been now almost replaced by WhatsApp, a chat messenger that takes seconds to communicate. See, how easily and amazingly, the smart phones and apps have changed the world and the way businesses work!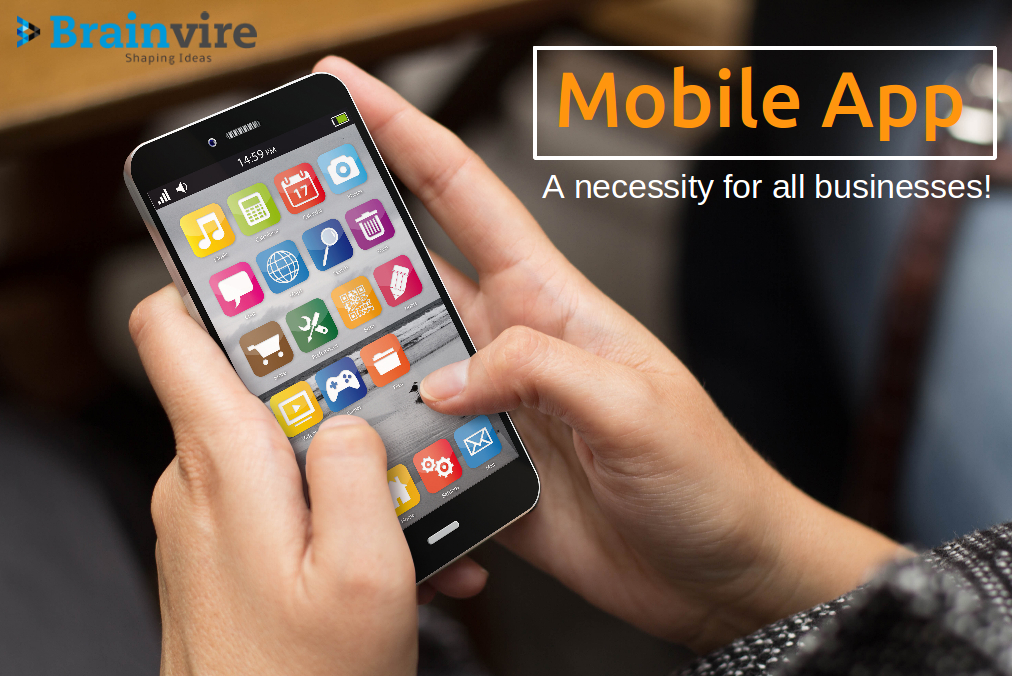 Applications have been ruling the eCommerce since the last decade. Most people prefer to shop from their smart phone or tablet, as it is easier to access and browse. Many eCommerce companies have shut down their websites and focus only on maintaining app, as it brings most customers to them and it is the main source of revenue. For example: Myntra is the best example, as it has already shut down its website and now sells through only app. Even the shops and retail stores are planning get an eCommerce app built to boost up their sales.
People like using apps not only for shopping, but also for finding food outlets. The restaurant industry has also made huge profit from the apps lately. The apps like Zomato has recently drawn attention of most people, as it allows to find a restaurant and order food too. Also, a lot of restaurants and cafes have an app of their own, which has made them successful. It helps them to make things easy for their customers, providing them amazingly delicious experience.
Property Rental Business:
The real estate industry has already profited a lot from the apps like Airbnb and you too can come up with concepts and get a mobile app built for your real estate business to streamline your process and make it easier for your customers too. Do not hesitate when it comes to an app, as you know that success is guaranteed here. Get the app or software for real estate.
The wearable apps are emerging and getting successful. In fact, as per the research and study, it has been predicted that the market of wearable apps will be worth 12.6 billion USD by the year 2018. The best examples when it comes to wearable apps are Apple watch and Google Glass. The technology of apps is advancing to something more than just wearable apps; yes we are talking about Apple TV.
In short, application is a blessing for every industry; irrespective of the type of business. Every business needs an app to prosper, as it helps them to get more customers, boost uo the sales, increase revenue and maximize profit. So, make sure you also get an enterprise mobility app for your business and take it to the next level! There are several mobile app development companies, so you can research and then choose the best one. Good luck for the same!