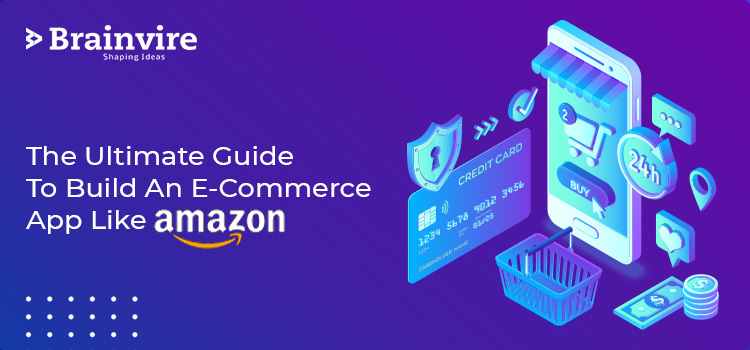 ECommerce has truly revolutionized the traditional way of shopping by bringing it to the finger-tips of general users. It only requires a mobile device to browse, select and check out for the final transaction to purchase our favorite products. A piece of cake right?
Now, if you are planning to make a profit from eCommerce, then having a dynamic website is the prime requirement for your business. In this case, choosing the right eCommerce website development company is extremely important to lay the first step. Magento is a leading eCommerce site development platform, where you can get highly-customized and dynamic web solutions for your eCommerce company.  
Magento Development Services provides e-commerce companies with a holistic solution. An eCommerce website has to be highly responsive and functional to offer your customers a seamless online shopping experience. Again, your eCommerce website will play a significant role in creating your clientele base. In this case, Magneto will help you in getting that perfect eCommerce site with advanced features, visually appealing graphics, and a highly secure interface. 
Magento is being backed by the largest software developers in the world since it is a part of the Adobe Experience Cloud. It is one of the leading e-commerce platforms that provides a complete solution for retailers to grow their business online. There are over one lac online stores that use Magento to sell their products.
Magento operates differently from the platforms like WordPress or Wix. Instead of having a single solution for all types of users, Magento has varied solutions for small businesses, to enterprise-level sites. The setup process for Magento takes only about 5 minutes to complete!
In this step-by-step guide, we'll discuss everything you need to know to launch an online store with Magento. Let's dive right into it!
Understanding the Magento Family of Products
Magento has a lot to offer when it comes to a dedicated e-commerce solution. This platform comes in three variations, including:
• Magento Open Source: This is the free version of Magento, but you'll have to host the site yourself. This means you will pay for a hosting plan. This version has fewer features, there are a lot of benefits to using it.
• Magento Commerce: This version offers more features, like a Drag and Drop Page Builder. You will still need to choose a hosting plan, but you will have professional support.
• Magento Commerce Cloud: This has all the features of Magento Commerce, along with an AWS Cloud hosting plan. It will improve your site's performance, and will also come in with a lot of handy features.
Want to convert your idea into a successful app or website? Schedule your free call with our expert now.
How to Build an Ecommerce Website With Magento:
Magento can seem a little intimidating at first, but we've broken down the installation process for you into byte-sized pieces.
Step 1: Review Magento's Server Requirements
Magento has some requirements that are to be met by any server that is going to host your site. You'll need to take note of these, it will ensure your website runs properly. To use Magento you'll need the following:
Operating System:  Linux x86-64 and other Linux distributions such as RedHat or Ubuntu. You can also develop the site locally on Mac or Windows OS with virtualizations or MAMP applications.
Web Server:  You can use either Apache or Nginx as your web server
Memory:  When all is said and done, your Magento setup will likely require 2GB of Random Access Memory (RAM) or more.
Database: Magento is compatible with MySQL.
These requirements must be taken into consideration before moving to the next step, some that you can save some time and a potential headache.
Step 2: Choose a Web Host and Domain Name
Once you make a list of system requirements, you can lookout for a web host. Most of the hosts will offer the tools you'll require to run Magento. Some popular hosts that go well with Magento are:
• Bluehost
• Hostinger
• DreamHost
The key element in selecting a host for your store is to make sure that the plan you have selected comes with an SSL Certificate. Since an e-commerce site has to include a payment gateway, the certificate may be handy.
Step 3: Download and Install Magento Open Source
After purchasing a plan from a hosting provider, and setting up an account, you can install Magento Open Source and click the Get Started button. You'll be able to see the feature comparison chart. Then, download Open Source.
Once you click on the Magento icon you will have the option to begin the installation process by configuring your administration settings.
Step 4: Configure Your Administration Settings
Before you install Magento, you will set your username and password, which will be prompted as the installation starts. Now you can install Magento, enter the credentials and have access to your Magento Dashboard, and you can start building your new e-commerce website.
Step 5: Choose and Install a Theme for Your Store
One of the first things you might want to do is select a theme for your store. This will determine the look of your site. You can modify the one you choose to match your branding.
Step 6: Customize Your Theme
Once your new theme is installed, you can access it by going to Configuration in the Content Tab. Then you can begin tweaking its settings by selecting the website type you want to customize. This is where you'll find the interface for changing or uploading a logo and other elements for your online store.
Step 7: Explore Extensions For Added Functionality
The Magento Marketplace is also where you'll find extensions that can add functionality to your store. It has a lot of options, from Instagram Widgets to checkout options. You may not need or want extensions from all of these categories, but they're available to you at different price points if you do.
Step 8: Set Up Your Product Pages With Prices and Images
Setting up your products for your Magento store takes just a few steps. If you go to Products under the Catalog tab you'll see a list of your existing merchandise and the Add Product button. When you click on it, you can select the type of product you want to add from the dropdown menu.
Next, you can choose to upload an image or video of your products. When you're finished, click on the Save button. When you're ready for your product to go live in your store, make sure the Product Online switch is toggled on as well. 
Step 9: Select Your Payment and Shipping Options
Payment and shipping options often have a big impact on whether or not a customer completes a purchase online. Fortunately, with Magento, you have a wide range of options for both shipping and payment.
Step 10: Preview and Launch Your Website
If you edit a live site, it will be confusing for the visitors, and it can cause potential issues. For these reasons, it's always best to use a staging environment or develop your store locally and then upload it to your server.
Final Thoughts:
Ultimately, Magento has something for just about anyone looking to start an online store. While the learning curve might be steeper than other popular eCommerce platforms or plugins, Magento is a top-of-the-line choice for internet retailers.