Where's your cloud? In this techno savvy era, it is extremely important to have secondary storage spaces that can backup all your work because technology sometimes has its own cons that can make all your data invisible in the snap of seconds. Hence, cloud computing is a boon where you can have your own cloud (remote servers) on the internet, on these servers, you can stock all your work & manipulate data securely. And now, it is possible to implement all Business Intelligence approaches on Cloud servers.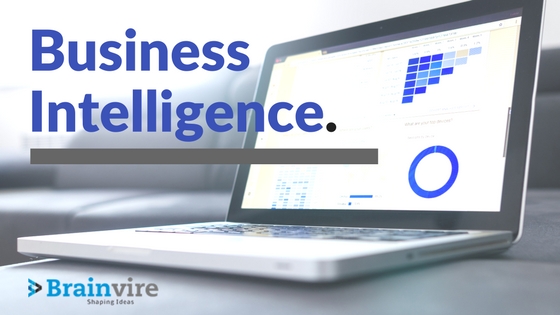 Cloud Business Intelligence: Cloud-based BI tools used to transform raw data into resourceful information. This information is like a real gold, using it businesses can do analysis and can set pre-planned for future implications. Cloud Business Intelligence performs following BI approaches:
Data Visualization: It's vital BI reporting tool using which users can generate automatic dashboards and can trace organizations performance and those results are interpreted visually through statistical graphs, charts etc.
Data Mining: Humongous amount of raw data is processed to derive useful information. Through data mining method one can get to know users or customers preferences regarding the services which you sell and from the results, you can accomplish or improvise your business services.
OLAP (Online analytical processing): One can fetch selective data and can view, analyze and manipulate the same from different dimensions by implementing OLAP.
Business Process Management (BPM): This approach takes into consideration entire organization rather than individual departments. By reviewing whole organization's performance in form of results on can get to know how to improvise work process so that organizational goals are accomplished.
Business Intelligence Services providing company should now shift to Cloud Business Intelligence as an amalgamation of both Cloud Services and BI approaches will enhance your efficiency and your clients will get latest & accurate analysis results that can help them in better decision making. Below are the benefits of cloud computing:
Cloud BI applications are user-friendly. Its setup is not complex hence; it is not very expensive and requires minimal IT involvement.
As cloud applications are simple to deploy no supplementary hardware or software are required.
Cloud applications are highly flexible and scalable; in mid-process also one can accommodate any number of processes and implications. Its applications are best for managing workflow of the constantly growing organization.
Cloud BI applications can be second named as ubiquitous as they can be accessed from any web browser as well as mobile devices.
Data Security: Cloud BI applications offer varied data security features. When it comes to security Cloud BI applications leave no stone unturned. Your entire data is kept in a high tech safe vault. Its applications comprise of enhanced authentication methods and other deployable solutions like fingerprint & voice recognition.
Earlier, it was not at all easy to manage the massive amount of data nor it was efficiently utilized to extract information. But now with help of BI applications those massive data which were labeled as useless can be made meaningful.BI's journey starts with Data and got blended with Data Management. Whole organization's data received from heterogeneous places can be managed and stored on cloud servers. Hence, you can arrow down your stress as your data of any size can be securely managed & above all, every kind of BI methods can be performed on your cloud server data and with precise analysis result you can plan for future goals.