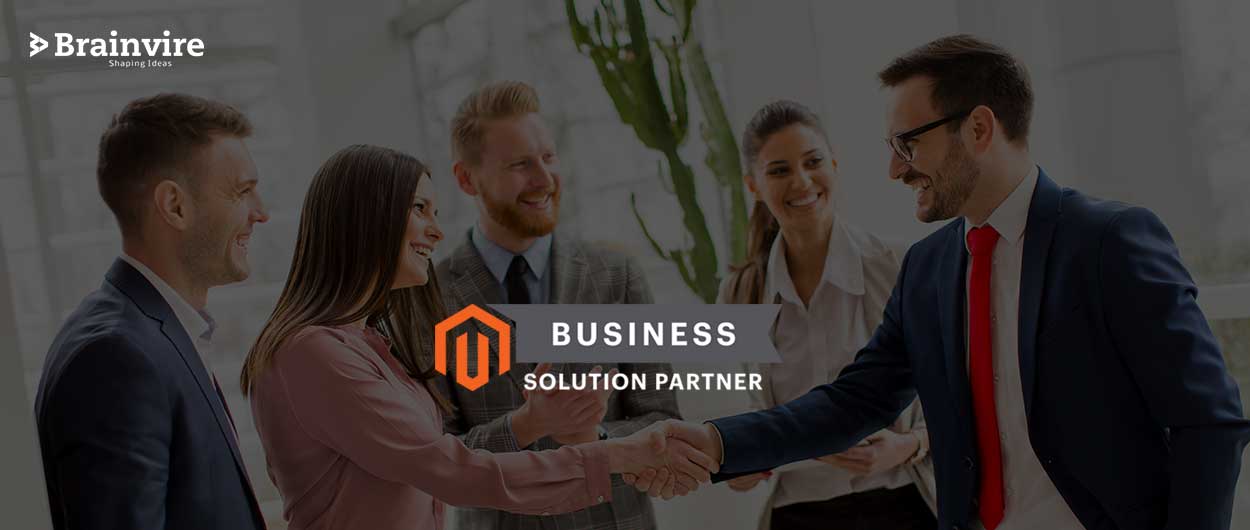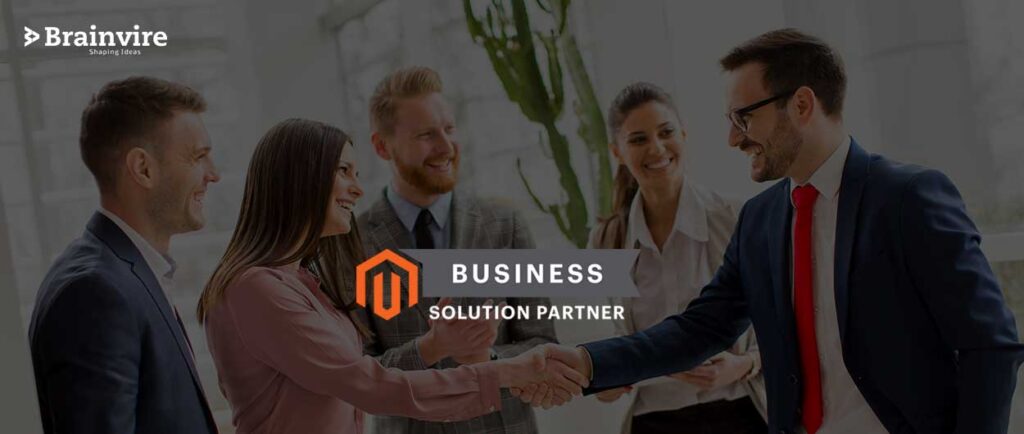 Magento is a powerful and advanced e-commerce platform. However, for all its strengths, Magento can be difficult to master. If you want to create a business online, it's an essential tool. An expert with knowledge of the shopping cart and the platform is your best friend when it comes to making sure that your website performs well, is up to date, and is ready for the ins and outs of eCommerce. Hiring a magento ecommerce developers is rare: there are only a few hundred global Magento Certified Solution Providers out there.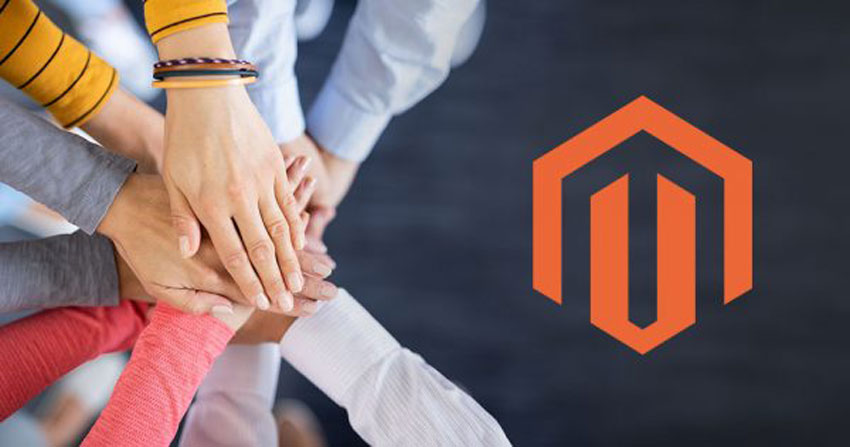 The Magento Partnership program has made it easy for both B2C and B2B brands to find Magento technology partners who offer the specific features, contributions, or products they require.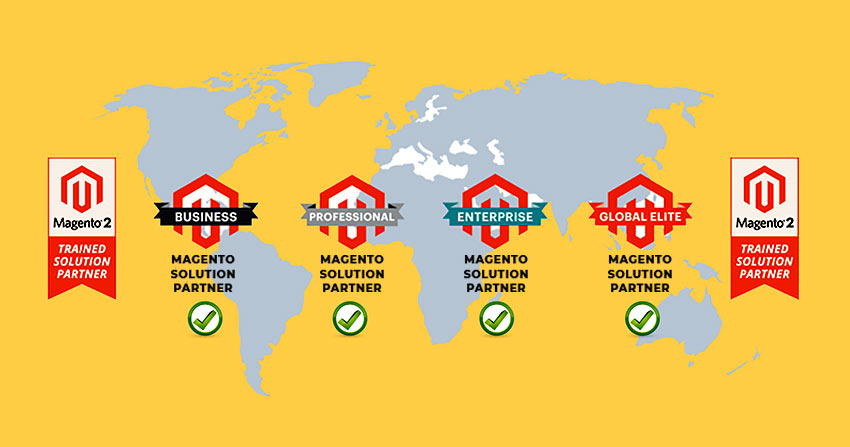 Magento's partnership program ensures every business type is able to find the type of enterprise best suited for their needs – whether you are an individual looking for clothes online or someone who wants to start selling overseas through brick-and-mortar shops in your country.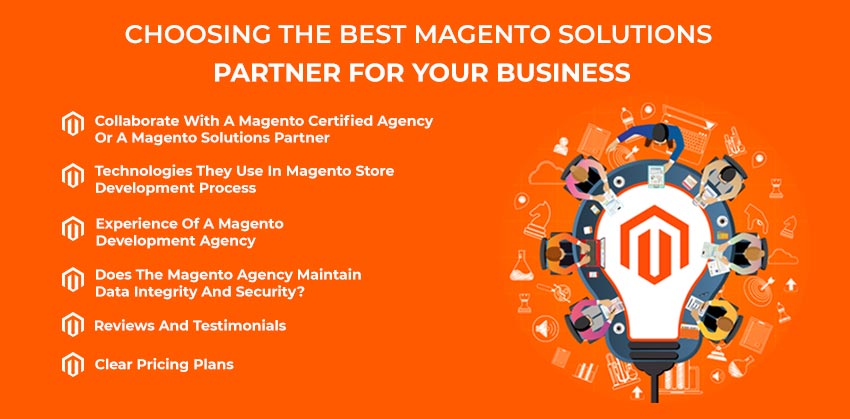 We understand how difficult it is to implement a new eCommerce system. However, with the cultural, financial, and day-to-day management of an organization at stake, selecting the appropriate technology partner to assist your project to succeed is critical.
Magento technology partners are solution providers who can create a unique solution for Magento based on your business needs. There are many Magento solution partners in the world, but picking the best one is tricky. So how do you choose from the best Magento solution partners?
While choosing a Magento partner to help you with your businesses online, it's crucial that you find one who not only has expertise in Magento but also who has the following must-have characteristics.
1. Experience and Expertise – This is pretty much a no-brainer. Sure, you need to trust your Magento partner's ability to take care of businesses and that they will get things done right the first time around. But if they haven't been in your shoes before, they might not know how to customize the system in a way that's actually useful for you. They certainly won't know your businesses and what your brands need – or come up with business solutions on their own.
2. Magento Certified – Your business solution partner should be certified by the team at Magento to work with their software and provide you with support for your e-commerce system.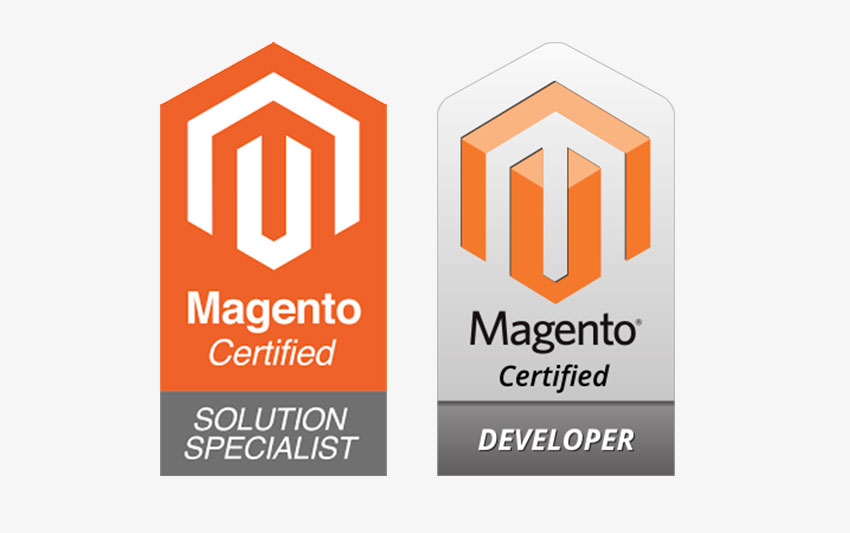 Magento's certification program recognizes those who have demonstrated their capabilities and commitment to implementing, supporting, and maintaining the highest quality business solutions based on Magento.
[Also Read: Top 8 Magento Security Tips For Your Online Store]
One of the most essential parts of the program is testing and certification to ensure that all partners have met a set of rigorous standards.
How do Magento select partners to be certified?
Magento selects partners based on their overall technical capabilities, work with the Magento ecosystem, and previous experience as an agency or management of teams working with e-commerce projects.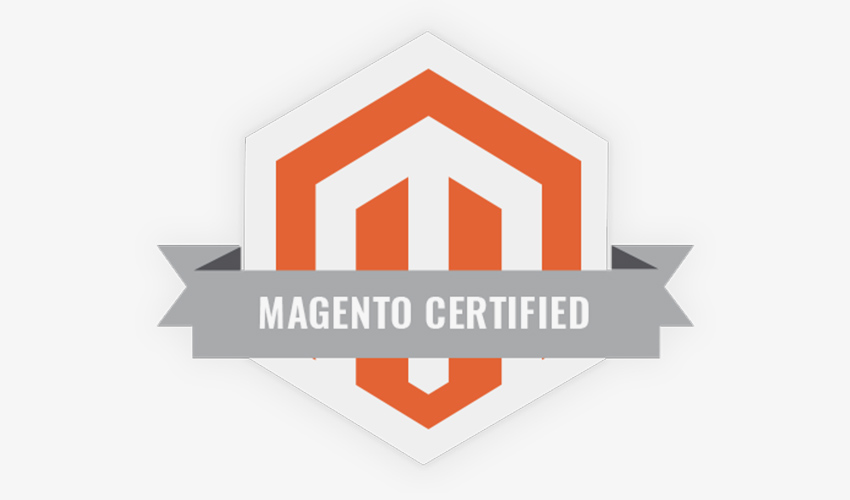 What are the benefits of being Magento certified?
Magento offers some key benefits with its solution partner program: 
Access to an extensive network of industry experts.     
A more positive experience for the customer.  
Higher visibility throughout the Magento website.
Guarantees for the quality and safety of installations, implementations, and support procedures.  
An extra measure of protection by way of an optional insurance policy that covers your businesses.
3. Transparency – You should know every detail about their proposal, not just the big picture. It's also crucial to be able to fully understand what each element of a project is – and sales. Your Magento partner should care about your interests as much as you do.
4. Support – Don't get stuck with someone who just provides one-time support. Your Magento technology Partners should be available for you or able to get a teammate in touch with you 24/7 – even on holidays. They should be knowledgeable about the platform and expert at troubleshooting problems. Also, make sure they will work hard, provide dedicated service to help your business run smoothly.
5. Cost Efficiency – You need to get a lot out of your money – and you don't want to waste it. You need someone who can do the job right, not just on time – but under budget. Make sure your Magento solution partner has experience with how long projects take when working with an eCommerce platform like yours. How much does it cost? What is that broken down into? What can you do to help reduce the costs or remove them altogether? And finally, get references from previous clients.
6. Integration and deployment – When looking for integration and deployment technology partners for Magento 2 or coders for integration and extension development, you need to consider the size of the integration team that will be working on your project.
To succeed, integration and deployment technology partners must have a good management structure with seasoned web developers who understand Magento 2 integration and extension development requirements perfectly.
7. More Than Just a Website – Your Magento Partner should be more than just a web developer who creates an aesthetically pleasing eCommerce website development for you. You need a developer who not only knows the functionality of the e-commerce world money but who can actually help you make money online.
8. Additional Services – Magento Technology Partners are the solutions providers who help you build a unique Magento store. Some Magento commerce specialists provide more than just site design services. Many agencies also include SEO, marketing strategies, cross-selling campaigns, A/B testing, app analytics, and others into their package.

If you are looking for the right magento 2 development services to take your business to the next-level, contact Brainvire today.
for your e-commerce site. However, it's important to know that these are not necessarily necessities – at least not all of them. Therefore, you can work with different companies or individuals to handle these non-standard tasks as well as your Magento partners, so long as you think it's best for you.
9. Flexibility – It's completely reasonable to seek additional services from the same company you're collaborating with. After all, you're running a business, not just a website. Your business has goals and evolving priorities. Your chosen Magento solution partner should possess the agility to adapt to your changing needs and collaborate with you to ensure a seamless user experience for both existing and potential customers. Whether it involves configuring custom settings, introducing new features, or refining existing layouts, flexibility is a fundamental requirement for your site to consistently deliver top-notch performance. It's essential to choose the correct Magento partner who can accommodate these dynamic requirements effectively.
[Also Read: How Magento Security Scan Tool Ensures Your Storefront's Safety]
10. Good Reputation – Talk to other e-retailers who have worked with them before to understand how they work. How do the clients feel about their partnership? Did it produce positive results? Does their service deliver what was promised and on time? Would you do business with them again – or better yet, would you recommend them to others?
11. Ease of Communication – Your website's success will determine how well you can communicate!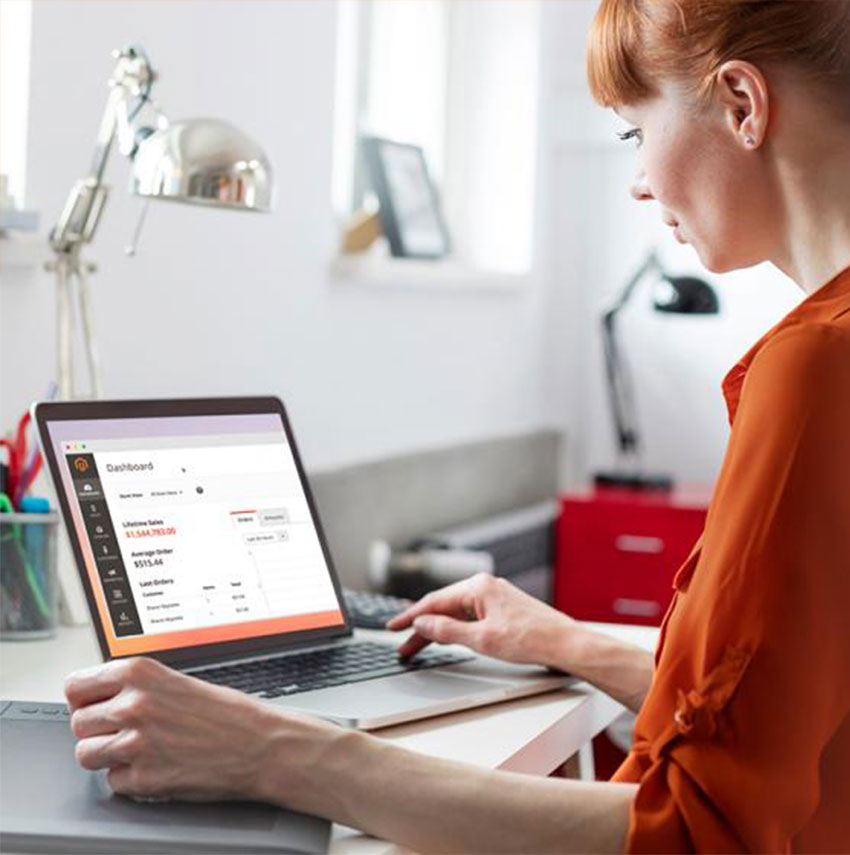 When communicating via phone, chat, or email, keep in mind the following three key points:
Clarity – Be sure to make your project's objectives clear to your Magento solution partners so they can anticipate what you need and be sure it gets done.
Regularity – Schedule regular check-ins with your certified Magento partner. This will help ensure that everyone is on the same page, working toward the same goals until all tasks are completed.
Constant Contact – If you're not accessible when people need you to be, then they simply won't bother to communicate with you.

[Also read: 5 Tips for Choosing the Right Magento Implementation Partner]
Brainvire offers incomparable flexibility, responsive and SEO friendly design services that will help you grow your business with minimal time investment.
Get in touch with our experts today!
Conclusion
When choosing a Magento Partner, make sure you get all the above. This will save you so much time and energy in the future.
Brainvire is the one to partner with if you need a website to generate sales and grow your business. Hire Magento developers from us. From websites designed for growth to fulfillment Magento solutions that make delivering fast results an easy task – we have what it takes.
Being a leading Magento development company, we offer customized, tailored services to meet your online business needs. Our team of developers works with you every step of the way so that together we can take your website's performance from good to great. 
We take pride in being independent, and we make sure to keep up with the latest technological innovations so that our customers always have access to a platform best-suited for their needs. We have beenexperts in technology implementation for over two decades, but we don't stop there. We help our customers achieve long-term success with elite solutions that are right for them and their specific needs. 
If you are looking for the right magento development company to take your business to the next level, hire magento developers from Brainvire today.