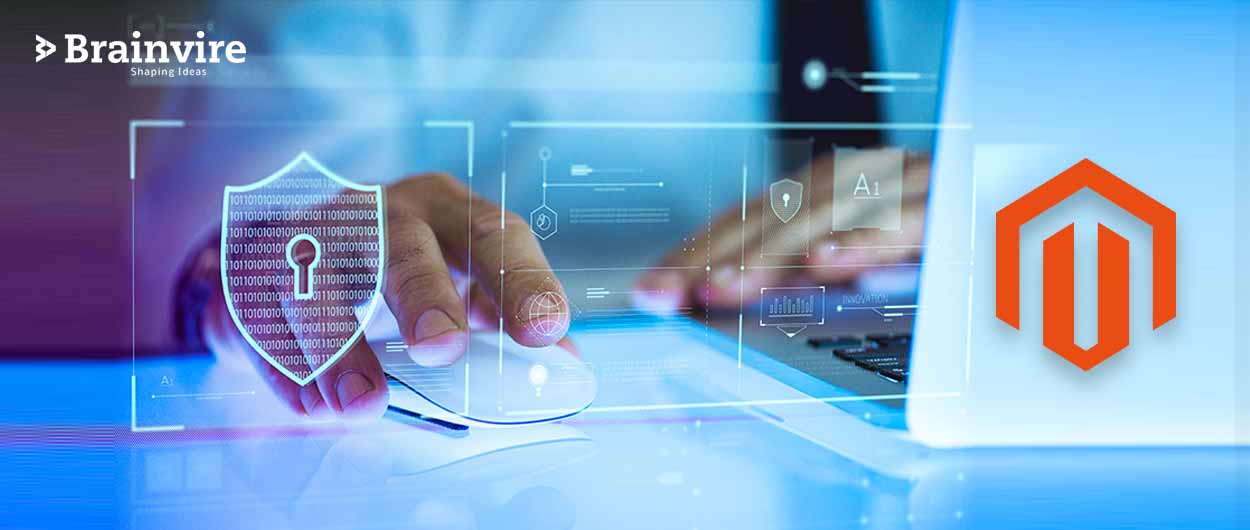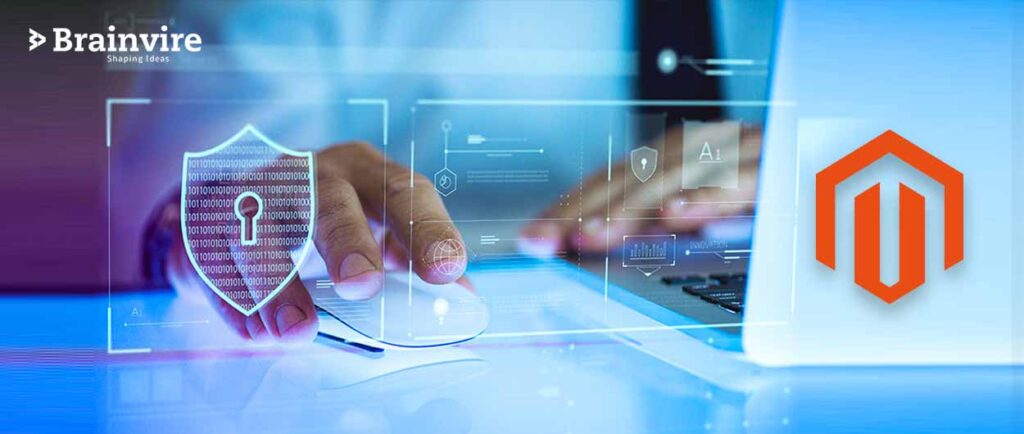 Malware and digital skimming are two of the most common threats that can harm your eCommerce sites and compromise your clients' information. Therefore, it is vital to maintain your storefront's security; otherwise, business owners will be made accountable for any data breaches that occur.
The average data breach costs $3.86 million, and it takes an average of 280 days to detect and contain one. Unfortunately, these occurrences are progressively growing. Fortunately, Magento's new Magento Security Scan feature of Magento 2.4.1 can help secure your organization from hackers and digital skimming efforts.
Adobe has partnered with Sansec, a business specializing in preventing digital skimming, integrating their library of over 8700 danger signatures into the Magento Security Scan tool!
Learn how the tool can assist merchants in safeguarding their storefronts and providing a secure online purchasing platform.

What exactly is Magento Security Scan?
Magento has released a new security scan tool that allows Magento merchants and Magento development agency to monitor their sites regularly and receive updates on known security risks, malware, and unauthorized access. Magento Security Scan is a free service used with any version of Magento Commerce and Magento Open Source.
[Also Read: Top 8 Magento Security Tips For Your Online Store]
The Security Scan tool will assist businesses in identifying the following: 
Potential viruses and vulnerabilities on the web store
Security patches that are out of date
Extensions that could be vulnerable
Injections of a digital skimming
Misconfigurations in security
Simplified Magento Commerce security best practices recommendations
Are you thinking of doing a security scan on your Magento Website?
Contact our team of Magento experts today.
In case you own a Magento store, there's a good chance you'll be able to use the service because it works with all versions of:
Magento Commerce 
Magento Enterprise Edition is a commercial version of Magento.
Magento is an open-source project.
Magento Community Edition is a free version of Magento.

Magento Security Tool Features
Insights into the security status of your Magento store in real-time.
Over 17.000 security tests are available to help you identify potential malware on your site's security system, such as missing Magento patches or configuration issues, etc.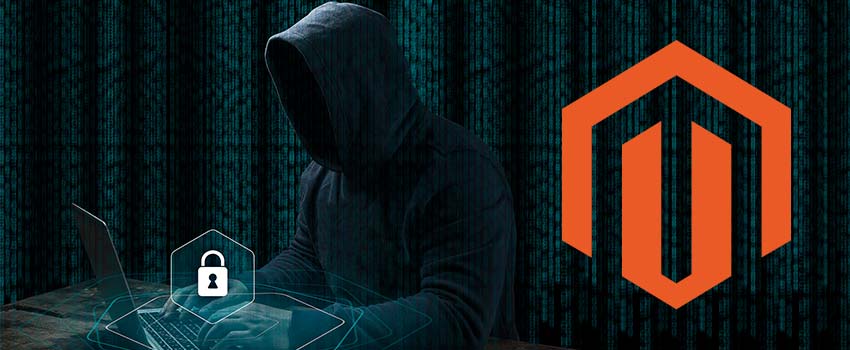 Provide historical security reports for your sites so you can easily monitor and track your overall progress over time.
The scan reports represent detailedly both successful and failed checks, with further actions required.
With Magento open-source software powering more than 13% of ecommerce websites, Magento security is becoming essential.
All of these options are available directly from your Magento Marketplace account. To do so, follow these steps:
First, select the "Security Scan" tab.
From the Actions column, choose Run Scan.
The resulting report will inform you what was scanned, alert you to any difficulties, and provide recommendations for resolving issues discovered by the scans. 
Benefits of Magento Security Tool
Merchants can benefit from this security tool because it identifies:
On the web store, there is the possibility of malware and vulnerabilities.
Patches that aren't up to date
Extensions that could be vulnerable
Injections of a digital skimming
Misconfigurations in security
It allows merchants to
Find out about the Magento store's security status in real-time, as well as how to rectify any potential flaws.
Using past security reports, you may track the store's progress in terms of security.
Clearly scan the reports
Plan out your scan.
For each failed security test, get recommendations on how to fix it.
If a potential threat is identified, you will receive an automated email notification from the Magento store admin.
Top 5 Scanners that save your Magento site from trouble
Security Patch Tester
Patch Tester was created to assist you if your Magento store is vulnerable to any current security risk. It would be a quick and handy tool if you were only looking to verify the security patch.
Mage Scan
Mage Scan is not a web-based scanner; instead, it must be installed on your server. However, if you want to test a Magento site, Mage Scan is a good option. 
MageReport
MageReport is a popular free scanner for checking the Magento website for known security vulnerabilities. MageReport not only checks the core Magento but also some well-known third-party extensions for vulnerabilities. You can also register at MageReport to be notified when a new vulnerability is discovered.
Acunetix
Acunetix is a web security scanner that includes a full-fledged Magento security scan tool designed to be lightning-fast and dead-easy to use while running a wide range of security tests. Furthermore, Acunetix consists of all of the features required to manage and track vulnerabilities from discovery to resolution.
Acunetix can detect thousands of other vulnerabilities, including Cross-site Scripting (XSS) and SQL Injection.
[Also Read: The Ultimate Guide to Magento 2 Migration]
Foregenix
Foregenix is a payment card cybersecurity company. Foregenix conducts forensic investigations on businesses that have been hacked and have lost payment card data – and assists organizations worldwide in recovering from being hacked. They are one of the most active forensic teams globally, and they work with thousands of businesses around the world.
How to configure the Magento Security Scan Tool?
Below are the steps to configure the Magento security scan tool from accounts.magento.com: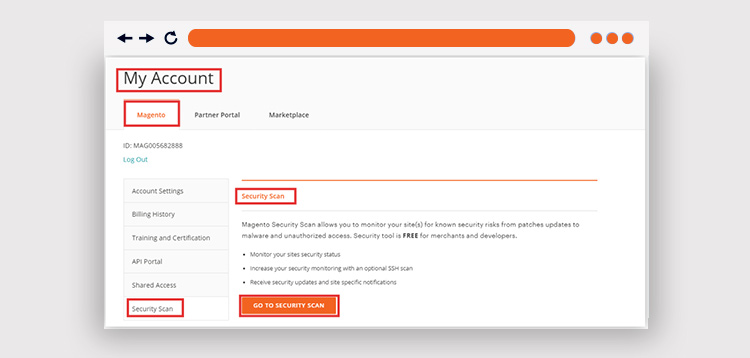 Go to the Magento home page and sign in to your Magento account.
Select Security Scan
Agree with Terms and Conditions
Click on +Add Site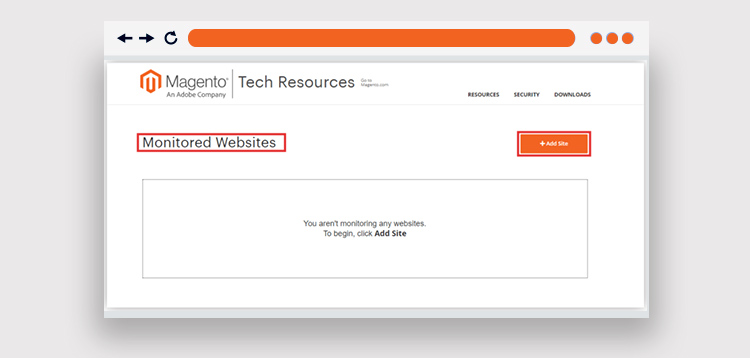 5. You will reach the Site Verification page.
Enter your website URL and give it a name. Click on Generate Confirmation Code.
Click on Copy and copy the code.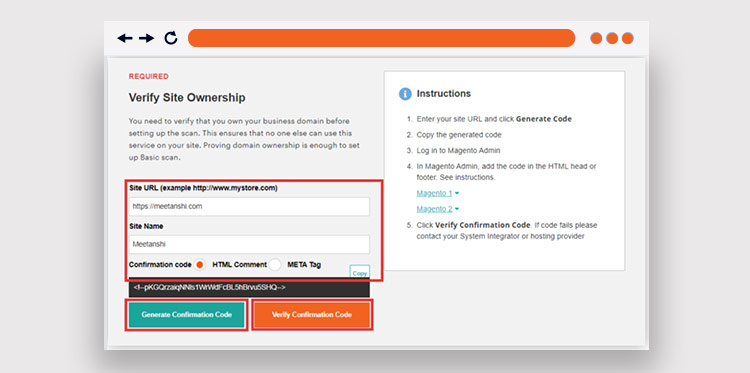 6. Now, open your Magento 2 admin panel and follow these steps:
Go to Content > Design > Configuration 
Choose your website and click on Edit
Expand the HTML Head section
Paste the confirmation code in the Scripts and Style Sheets text box.
Click on Save Configuration

7. Now go to the Security Scan page and check the code by selecting Verify Confirmation Code.
8. Configure the Set Automatic Security Scan choices after you've completed the verification.

It is suggested that you scan once a week. Select the Week Day, Time, and Time Zone based on your requirement.

Select the Time and Time Zone for Scanning Daily.
9. To receive notifications of completed scans and security updates, enter the Email Address.

10. After completing, click on Submit.
Your site will appear in the Magento account's Monitored Website list if your domain ownership is verified. If you have many websites, repeat the process for setting up security scans on each one.
Ecommerce Security Best Practices
Keep in mind that the Magento Security Scan Tool is only one component of your overall eCommerce security strategy. The following are the essential elements:
Only work with trustworthy hosting and solution integrators.
Using an encrypted HTTPS route for your website
Updating software and security fixes are essential.
Using secure passwords that are updated on a regular basis
Using a program like Magento Security Scan Tool to monitor your system for threats regularly.
If you need any help with the process, you can reach out to a Magento expert. Hiring a Magento ecommerce developers in a remote location might appear startling. However, Brainvire being a Magento development company, has managed to have a consistent track record of some successes for businesses around the globe. Our valued clients receive detailed reports that depict work on a minute-by-minute basis. Our expertise in Magento development services guarantees both the number of hours worked that we discussed at the time of contract and technical productivity. Furthermore, with our advanced ecommerce development and monitoring in place, you gain complete control over your endeavors, peace of mind, and money saved every hour.