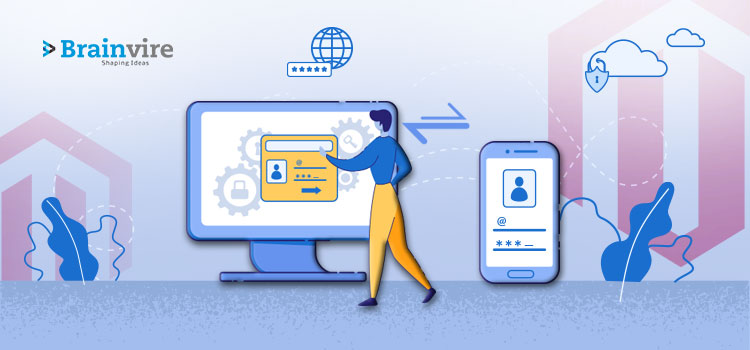 Things are becoming easier and convenient for us in this digital era. The online retail store and its payment process are at our fingertips. Sounds interesting, isn't it? Yes, at the same time, it is also a hotspot for cybercriminal activities like hacking and attacking. We also need to be protected from cybercrime and internet attacks. 
Is There A Way Out?
There is a solution, and it is not new in the realm of cybersecurity. We'll get to that later, but first, here's an example from real life:
Scenario:
If you are an XYZ bank and one of your old account holders receives a call from an anonymous number, what do you do?
Want to convert your idea into a successful app or website? Schedule your free call with our expert now.
The below is how the conversation began:
Customer: Hello, Jack Davis speaking, who is this?
Caller: Hello Mr. Davis, I'm calling from Payday Loan, and I'm pleased to inform you that your loan application has been accepted, and the funds will be credited to your account within 48 working hours.
Customer: Oh, that sounds good. So, what do I do now?
Caller: Don't worry, sir; I'll assist you. All you need to do is pay a small security fee before we can process your loan amount.
Customer: The processing fee should be deducted from the loan amount. Why do I have to pay right now?
Caller: Sir, we understand there are processing fees, but a security deposit is not the same as the processing fee. It is refundable, and the fact is that we are giving you a substantial amount, and this security deposit is your assurance.
Customer: All right, how much do I have to pay?
Caller: Sir, it's just $99.99. This security deposit will be returned to you after the loan amount has been transferred into your account.
Customer: Well, please proceed; I'm willing to pay the security deposit; I believe it's in my account.
Caller: That's fantastic, sir. Will you mind providing me with your 16-digit card number, which is printed on the front of your debit/credit card?
Customer: Why do you need my debit card number over the phone?
Caller: It is to charge the security deposit amount from your account, and we will also transfer the loan amount on the same card.
Customer: Well, here it is: 123456xxxxxxxxxx
Caller: Please provide me with the expiry date and the three-digit CVV number found on the back of your card.
Customer: Why do you need my CVV?
Caller: As I previously said, I would need to charge you $99.99 as a security deposit; please bear with me.
Customer: Agreed!
Real-life example of Internet fraud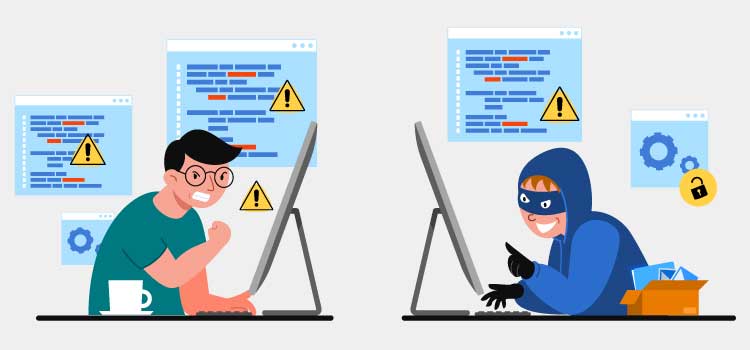 Once the caller transferred the processing fee, the customer received a notification message on his registered mobile number from the bank that the amount has been debited. The customer waited for 48 working hours, or a week, and realized that the call was a fraud and that he has been duped.
Here's the worst part, the scammers looted his account after a month because they already had his CVV number and card numbers. After, when the customer receives notification that $9000 has been withdrawn from his account, he starts to break down because that money was kept for his wife's treatment.
The reason why Mr. Davis lost all his money because he was not notified. As a result of several such incidents, banking industries and other online companies where money and personal information are involved have implemented a two-factor authentication security system. A one-time password (OTP) will be sent to your registered email or mobile number via message or email before the transaction. OTP is a part of Two-factor authentication.
In this blog, we will cover Two-Factor Authentication (2FA) and how implementing two-factor authentication throughout Magento will help your company and customers.
Two Factor Authentication 2FA
Two-factor authentication (2FA) is a duo security system that allows two different ways of verification in exchange for access to everything. Two-factor authentication can support secure internet service, a mobile phone, or maybe a glassdoor.
Let's discuss more on 2FA?
When the work-from-home culture first emerged, many ethical hackers searched for a small loophole to exploit for phishing operations. It rose in size as more applications were moved to the employees' individualized servers. The offices had a wonderful infrastructure and an IT staff that was all with us, and they were able to attend to our problems simply by raising a ticket. When the employees attempted to access their accounts during the pandemic, the hackers attempted to hack, and this is when Two Factor Authentication worked in employees' favor. As a result, according to Verizon, weak or faulty passwords were used in 81 percent of hacking-related hacks, and in certain cases, all of them.
If you own an eCommerce website, get in touch with an eCommerce website development company that can provide your business with a dedicated Magento eCommerce developer. They should have years of experience as well as an understanding of relevant security measures available in the Magento community to assist Magento merchants in better responding to these attacks, such as Google reCAPTCHA, Magento Security Scan, Content Security Policy, and a variety of others.
By enabling two-factor authentication (2FA) within the Magento system, the best ecommerce website development company should always be adaptable to the rising challenge. Two-factor authentication is an essential industry practice for securing the digital system from account login-based attacks. Applying 2-factor authentication can secure users against unauthorized users, attempting unauthorized logins in three separate places: Magento.com accounts, the Magento Admin, and Cloud Admin.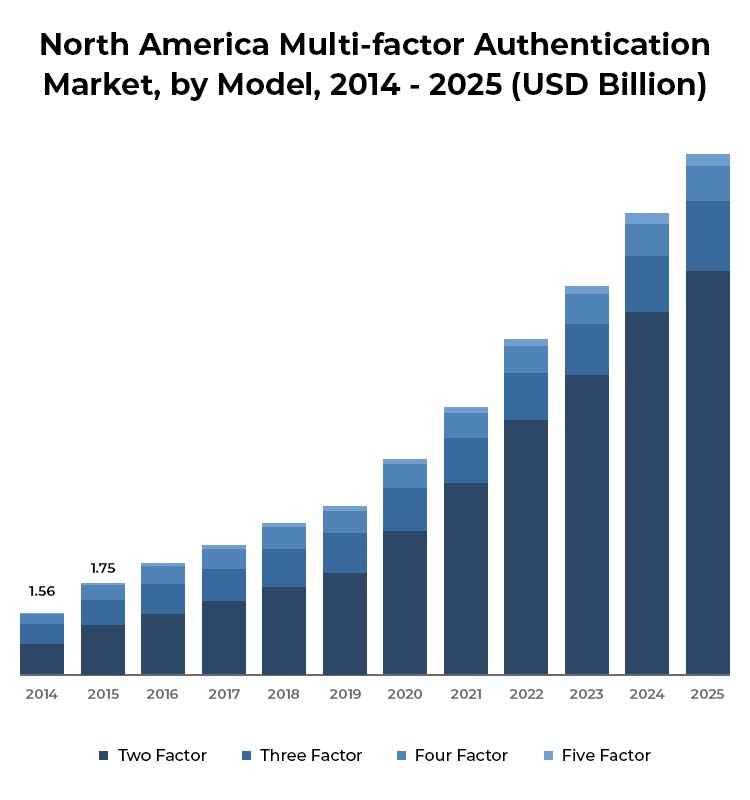 Let's take a closer look at the three areas where unauthorized logins occur in the absence of 2FA deployment.
Magento.com Accounts and 2FA
When logging into programs that use the Magento.com accounts, such as My Account, Magento Marketplace, Magento Forums, Magento U, Magento Help Center, and the Cloud Admin, two-factor authentication has become accessible. Log into "My Account" and select "Two-Factor Authentication" from the Account Settings menu to enable 2FA on your Magento.com account. Many authentication applications, such as Google Authenticator or Authy, are compliant with 2FA on Magento.com.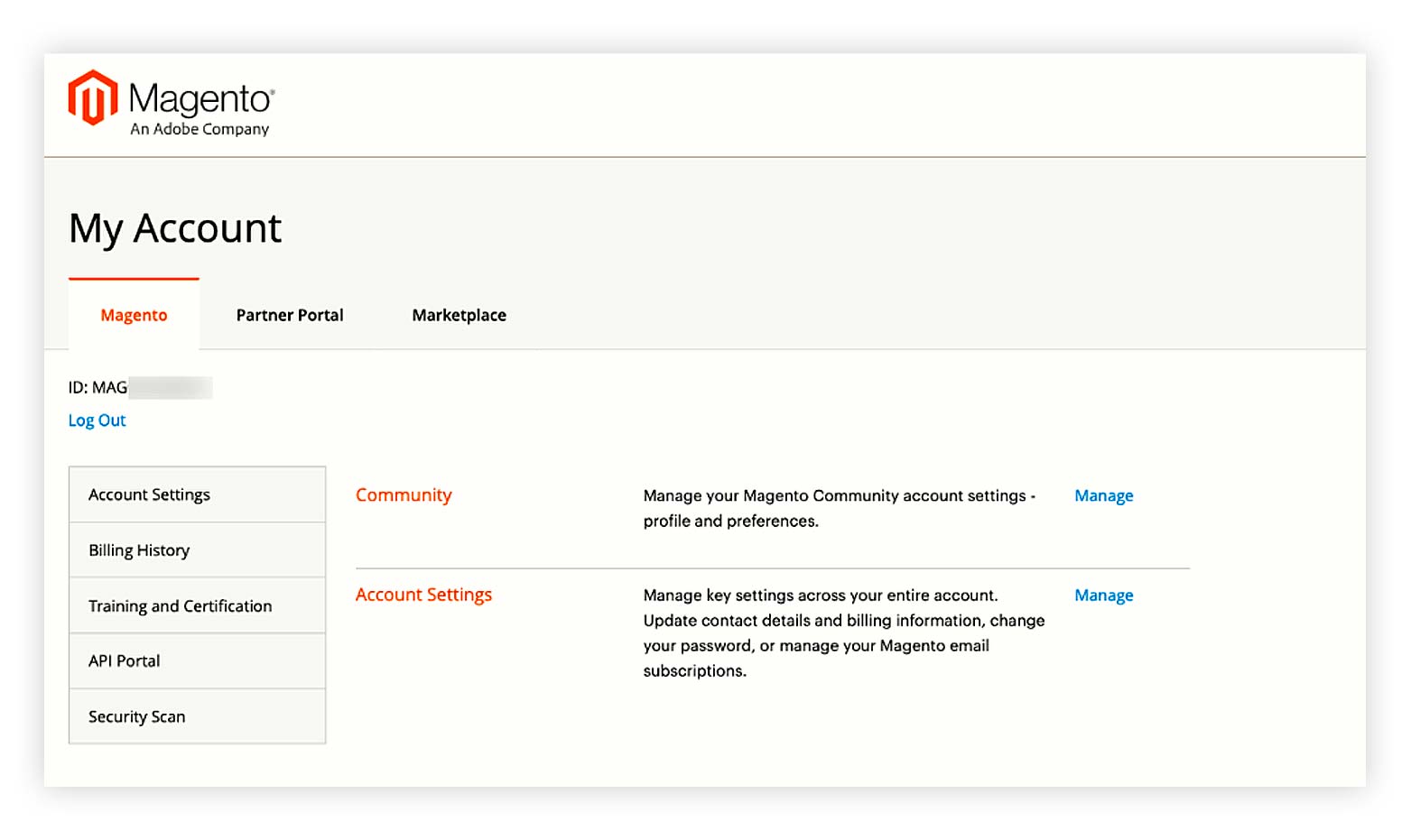 According to an analysis conducted by the security operations unit of security services, the vast majority of skimming attacks on merchant websites were triggered by a hacker exploiting a compromised admin account to enable a card skimmer on the site. Card skimming enables hackers to withdraw funds from banks, make payments, and sell card details to 3rd parties because of the same objectives.
Although 2FA on the Magento Admin is possible on all compatible versions of Magento Commerce, starting with the introduction of Magento 2 Two Factor Authentication, 2FA on the Magento Admin will be allowed by default and cannot be removed. Until logging into the Admin through the UI or a web Programming Interface, admin users must first configure their 2FA.
Cloud Admin Using Security Layer
2FA will also be accessible for Magento Commerce hosted in the cloud using Secure Shell to deter intruders from entering the web server, and will be launched with Magento 2.4. This setting is not available by default for a project and must be activated. Once 2FA is activated, a user's standard Secure Shell (SSH) key authentication to a project seems to no longer be an option. An authenticator/certifier must be used rather. The certifier is a virtual solution that enables users to share login credentials The credentials are temporary SSH certificates that integrate various public-key cryptography exchanges.
Conclusion
Brainvire is the leading Magento Development Company that has the Magento solution partnership status. If you want to know more about two-factor authentication or want to know how 2FA with Magento is configured, stay tuned.