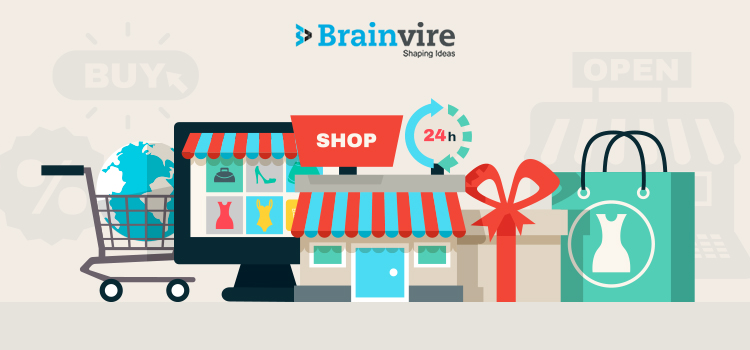 Talking About 9 Features Your Online Marketplace Needs in 2019, The concept of a marketplace has picked up pace in recent times. Businesses are vouching for marketplaces to boost their revenue. The success of any online venture, including marketplaces, lies in the fact that it clearly connects with the target audience.
Marketplaces are composed of three entities – the buyer, seller, and store owner. The store owner is responsible for streamlining the dealings between buyers and sellers. If we talk about the different types of online marketplaces then they are as follows:
B2B – A platform for the transaction of products or services between businesses.
mCommerce – Buying or selling goods and services through wireless handheld devices.
Crowdfunding – It lets people post their projects and raise money for their execution through fundraising campaigns.
C2C – A Platform for the transaction of products or services between customers.
B2C – Transaction of products or services from business to customers
Peer-to-peer – A platform that brings together users, who offer products through offline services.
Auction platforms – A seller lists a product and sets a deadline; the buyer with the highest bid gets the item.
Modern consumers and service providers expect a pleasant experience when they visit any marketplace. In this blog, I will tell you 8 such features that will make your venture stand out from the crowd.
Let's get started with them.
Simplified On-boarding
Nobody likes to fill out lengthy forms to sign-up on an online portal. At the same time, users don't want to give out much of their personal information in the process. So the entire journey from sign-up to check out should be straightforward.
Amazon allows users to explore and sign up only at the checkout. They can sign up using their email or mobile number and also save this information for future use. The simplicity of user onboarding will keep buyers hooked onto the website.
Additionally, users can be encouraged to sign-up using their social media accounts of Facebook or Google. The process will be cut down to just 2-3 steps.
Want to convert your idea into a successful app or website? Schedule your free call with our expert now.
Referral Points and Rewards
Every marketplace from eBay to Uber offers a bonus to new users when they are referred by any of the existing users. These loyalty points are credited to the user's account and can be redeemed to avail of some of the services.
Reward points are awarded on different occasions such as –
A user registers on the marketplace portal.
When the new user completes his first booking, the referee will get reward points as a commission.
Participation in the promotional activities of the marketplace can also fetch you rewards in the form of a cashback.
Advanced Search Functionality
Advanced Search is necessary if your store has an abundance of products and services to offer. Users cannot skim through all of the listings in a short span of time. They should be able to search for the desired item by applying relevant filters.
Google Maps integration is an important consideration when building advanced search functionality. It tells users the exact location of the service provider(s) in their vicinity and the route to be taken by them.
User Dashboard
Successful two-sided marketplaces create demand, supply and a desire for buyers and sellers to transact consistently. Not every marketplace is the same, but key metrics are normally divided into three categories – buyer activity, seller activity, and revenue.
Merchants will be happy to be a part of your marketplace if they can manage their bookings and services in a seamless manner. The dashboard acts as your personal manager where you can view all of the products/services and manage the bookings and cancellations. The refunds can also be reflected in this section. If you are looking to start your online business then read how to start an online clothing business.
Escrow Payment Platform & Dispute Management
Marketplaces should vouch for a secure financial management solution that can handle the massive volume of transactions. The Escrow system manages payments for marketplace owners in a hassle-free manner. There is virtually no risk of losing money or merchandise due to fraud. Funds will be released only when both the buyers and sellers are satisfied.
Escrow also facilitates the resolution of disputes between buyers and sellers in a transparent manner. So. the buyer can claim a refund if the services did not meet his expectations.
Social Media & Community
Social media has been gaining popularity in marketplaces in recent times. Let us take the example of pet care services to illustrate this point. Users can create a profile of their pets and interact with like-minded people. They can also follow or unfollow posts similar to Instagram.
Community forums can also be developed on the principles of social networking. Groups of buyers and sellers can be formed to carry out internal communications. A message board feature can be a great add-on to facilitate these activities.
Networking with like-minded people in the marketplace creates a sense of togetherness amongst individuals and boosts overall revenue.
Reviews and Ratings
Marketplaces involve numerous third-party service providers who are not connected to the site owner in any way. So, verified testimonials are the only way to judge the authenticity of the services. The primary benefits of this functionality are as follows:
Get more product reviews by sending reminders to customers.
Show a custom Recent Reviews block on a Magento site.
Boost reviews for the products you need to promote.
Magento, the popular eCommerce platform, offers many 'Reviews & Ratings' extensions that can be integrated with your store like magento 2 migration. There are other custom extensions as well that can enhance the overall functionality of your marketplace. You can also select a leading eCommerce web development company for your eCommerce business.
Mobile Responsiveness
Talking About 9 Features Your Online Marketplace Needs in 2019, Responsive websites, which can adapt well to desktop, mobile, and tablets, have been trending nowadays in the web development market. The reason is pretty clear. People start browsing for products on their smartphones before even thinking of downloading the app. The number of mobile phone users was predicted to increase worldwide from 4.01 in 2013 to 5.07 billion in 2019, which can be seen from the graph below.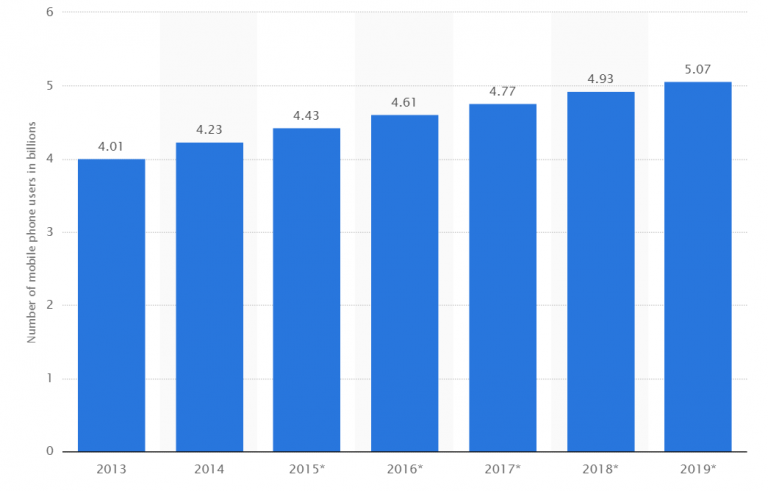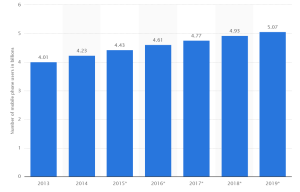 Source: Statista
Developing a mobile-responsive website for your marketplace ensures that the site visitors will choose you over the competition.
Instant Notifications
Notifications inform users about the recent updates in their account such as order status or a change in password.
You can promote your deals, offers and product launches through push notifications and spark the excitement in your customers. The day and timing of sending these notifications also need to be considered. Click rates are the highest on Tuesdays with an average of 8.4%. When focusing on the hour of the day, we see that the average click rate is at its maximum at 11 pm (11.4%).
Summing it Up
Marketplaces offer a host of benefits to buyers and sellers alike. Sellers can reduce their marketing costs and boost their sales. Buyers can search and compare similar service providers in their close vicinity, and avail the services securely.
Before winding up the blog, I will summarise the key features of online marketplaces in the table below.
| | | |
| --- | --- | --- |
| Features | Basic Marketplace | Advanced Marketplace |
| Responsive design | ✓ | ✓ |
| Geolocation listing | ✓ | ✓ |
| Google Maps integration | ✓ | ✓ |
| Dispute manager | ✓ | ✓ |
| FAQs manager | ✓ | ✓ |
| Email templates | ✓ | ✓ |
| Social Sharing | ✓ | ✓ |
| Multi-currency support | ✓ | ✓ |
| Robust search | X | ✓ |
| Private chat system | X | ✓ |
| Multi-language support | X | ✓ |
| Dashboard | X | ✓ |
Talking About 9 Features Your Online Marketplace Needs in 2019, If you are planning to build a marketplace soon, then explore the mobile-responsive solution developed by Brainvire. If you have further questions, then feel free to get in touch with us at info@brainvire.com. We'll be happy to help you!