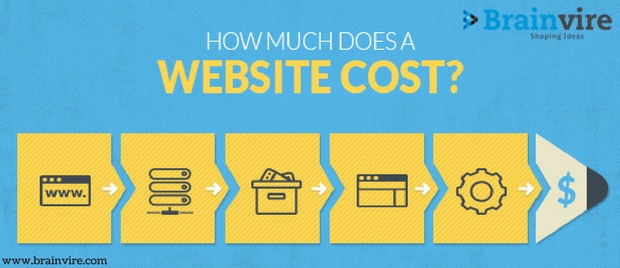 How much does it cost to create a website? How much do you charge for a website? How much does it cost to host a website? How much does it cost to get a website designed? How much does it cost to put up a Web site? How much does it cost to build an eCommerce site? How much does it cost for WordPress? How much does it cost to set up a WordPress site? These are common questions that anyone can think of when they are starting a website ore-commerce store.
If you are making a website and you need a help, we are right here to help you. We work in the best interest to help our clients with a free quotation.
There are so many IT companies available in the market and they all have different services. Also, the cost of making a site changes between companies. These differences are due to the services they serve in a package. Some companies charge according to work pattern and their reputation in the market. For now, all you need to do is get in contact with an IT service provider that has a good reputation, years of experience, and one that can understand your needs.
Things You Need Remember Before Hiring a Website Development Company
– Maximum years of experience: – This helps you to get quality and reliable services.
– Make sure that your site is developed by certified developers.
– You can compare the prices between companies and services to choose the best service provider.
– Makes sure that your website is responsive on every site.
– Ensure that IT service provider gives you an option like social media marketing and other requirements you have.
– Communicate on every step to get proper advice.
– Read Review company's and check their portfolios, to get assurance (https://www.brainvire.com/portfolio/ )
– Make sure that you get proper support and maintenance from your wordpress development company.
Plan your ideas
Before hiring a website development company, you need to make your idea strong. Here, you need to focus on things like:
– What do you want a website to do for you?
– What do you want to sell on e-commerce store?
– What will make your online business successful?
– Unique ideas for a name?
– List out your services?
– Relate your ideas with other e-stores?
Once you have these ideas or some pieces are missing, website development services are available for you. Here at Brainvire, we will make sure that you have proper advice and suggestions.
We offer an end to end deal for developing a website. We also cover social media marketing (SMM), Magento services, custom web application development, and other development services.
You can make your website on Magento, Magento 2, WordPress, PHP and much more. You can select one that fits your business needs.
You can visit for more details for WordPress Development Services.
Brainvire offers a complete website development package at very reasonable price.
Magento
If you are stating an E-commerce store, then you should develop your e store on Magento platform. This platform is an open source and is handled by the community, so you don't have to worry about bugs, maintenance, and regular updates.
Magento is one of the leading platforms, powering many e-commerce sites.
You can also add extensions to your website. These Magento extensions are fully designed to make your store more flexible. Every extension has different filters that can help you manage your store and attract more customers. They make it easier for customers to shop. Magento development  platform provides more facilities to customers.
Charges for developing your website on Magento are very less and you will be amazed at service that you will get at reasonable prices.
WordPress
If you want to create a simple and best-looking website for blogs or any other reasons and you don't want to pay any amount once the site is ready, then WordPress website development is very good.
A person without any coding knowledge can work on WordPress software. It is very easy to set up and maintain. You can simply add information whenever you want by yourself. 28% of the websites are powered by WordPress platform. Best for any business!
Here, there are 1000+ themes to choose from and you can also design your own templates. For marketing and attracting more clients, you can add plugins that are fully developed for improving your site ranking.
The Cost of developing your site on this platform is competent and probably a one-time investment. For proper guidance contact us.
At Brainvire, we charge our clients as per their needs. We offer certified developers to make your site the best. These Magento developers either work at your desired location or at the office.
These services are also available on an hourly basis and regular period. We believe in completing your site as soon as possible and before the deadline.
How we get started?
We analyze your requirements and come up with plans and a quotation. This quotation will include services that you will select from us. Here, you will be selecting the services and rest will be our hands.
Free Consultations and Quotation, contact us ASAP, to get started with your dream website!