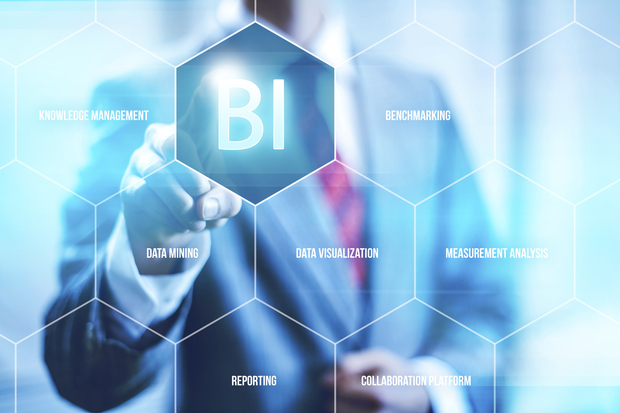 BI aka Business Intelligence. One of the highly buzzed words to which majority people are still unknown. What is BI? This is one of the most popular questions that baffles many people when they come across the word "BI". Well, a simple answer to what is BI? Is – It converts data into valuable information that help business to make sound decisions. Basically, it's everything related to data!
But, the next question that hits over my mind is, how we can formulate BI report? Well, the answer lies in the below three steps:
1.  Collect data and place it at one common place.
2.  Analyze the data.
3.  Represent it in form attractive reports to users.
All the above steps are nothing but SSIS, SSAS, and SSRS respectively. These services help us to convert raw and unfiltered data into valuable information that aids organizations to take informed and precise decisions. So, let's find out what exactly these SQL services are and how it can help us.
1.  SSIS (SQL Server Integrated Services)
The main goal of SSIS is to collect data from various sources and transform it into meaningful information. This process includes:
 Data Extraction.
 Loading Data.
 Data Transformation.
2.  SSRS ( SQL Server Reporting System)
SSRS helps business/companies to empower users so as to make informed decisions on the basis of filtered data. Many new updates have been noticed in the past few months that made SSRS more robust and scalable. Lhttps://www.brainvire.com/blog/implementing-blend-of-bi-with-sql-to-boost-roi/et's dig inside what's new with SQL server 2016.
   1. Reporting Service Web Portal:
A new updated SSRS web portal is available that replaces report manager from the earlier versions. With this modern SSRS, you can create mobile reports, paginated reports, incorporate various KPIs and also create Excel and Power BI desktop files.
   2. Custom Branding For Web Portal:
The new branding package helps you to customize your entire web portal with organizations color and logo.
   3. KPI in Web Portal:
Now, the web portal allows you to create various KPIs directly in your web portal with context to your folder. It means, when you create KPIs, you can choose various dataset fields and store values and related content into it for the later purpose.
    4. Mobile Reports:
These mobile reports are dedicated reports that are optimized for various factors and provides an ultimate user experience on the mobile device. These mobile reports features the collection of visualizations rights from time, category, comparison charts, tree maps till custom maps. To create mobile reports, use SQL Server Mobile Report to create and publish your reports to the reporting service web portal. With the increasing mobility noticed among the people, Power BI mobile app is introduced that help business to view mobile reports from your local report server on your iPhone and iPad.
3.  SSAS (SQL Server Analytic Services):
The main task of SSAS is to analyze the data accurately. Server Analytic Services can be helpful to identify the patterns that might be hard to identify with data mining features.
How Can Brainvire Assist You To Architect Best BI Solutions?
Well, if you want to design your SQL Server System, Brainvire is the perfect address to your needs. Brainvire assists you with Microsoft BI platform services which is not only secure but also scalable and extendable. Our development team just simply don't get into integration. They understand your business requirement, brainstorm about it and then align software tools to deliver the best information. Right from architecture, planning, design till lifecycle management, we strive hard to help business to get most out of the Business Intelligence solutions.
So, if you are looking for smart, interactive and modern business solutions, Brainvire is the best company to partner with. Just hit us your requirements and we will get back to you soon. Contact us now.