DotNetNuke (DNN) is an open source web content management system based on Microsoft's .Net technology and is one of the most popular CMS used for developing powerful websites and web applications. DNN currently powers over 700,000 websites across the globe thus making it an IDEAL technology choice for developing websites. DNN provides various features for developing, publishing and managing the content of a web application with flexibility and scalability.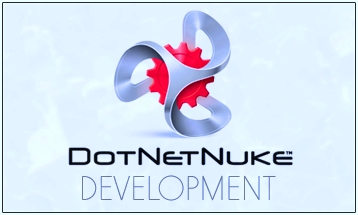 Apart from open source project management software, DNN is well equipped with wide range of features and benefits that makes it more user- friendly. Starting from small websites to large portals, the DotNetNuke Development Company can help you in developing all kind of web applications through DNN. It simplifies the web content management process and once the website is developed it eliminates the need of professional web developer for making changes in the content of the website.
Here are some of the key benefits and reasons to choose DNN:
Easy Installation:
DNN is very easy to install and integrate. There are various DNN Hosting Packages available along with tools and support through which DNN can be configured in easier way.
Easy Website Administration:
Anybody can work with DNN. While working on this framework no programming skills are required. The clients can generate, supervise and publish web content without knowing any technical skill.
Easy–to-Use:
DNN is equipped with user-friendly features and is very easy to use. The website administrators, content managers, designers and developers can manage website with more ease and comfort.
Advanced Features:
It is a feature rich CMS offering advanced features for web designing, security, content management etc. can be extremely powerful for businesses for all sizes. User management, email marketing, document management, multi-lingual ability, blog management and more are included to help marketing and IT teams manage the website.
Flexibility & Scalability:
DNN provides immense flexibility and scalability. It extends flexibility while developing any web application and supports number of websites from a single installation. The administrator can also manage unlimited number of websites along with its own content. DNN provides extensible framework through which the web applications can be developed with more scalability and additional features.
Unmatched Security:
DNN emphasizes on validation, encryption, "bug" tracking and potential threats in order to build secure websites. As compared with other CMSs that may require you to install a third party application, DNN has a security model built into the CMS architecture and this makes DNN one of the most secure platform for developing websites.
Open Source Advantage:
Being an open source CMS, DNN is widely recognized among software developer community and DNN community members as they keep on adding new features and enhancements at frequent intervals.
Open API Integration:
The core framework of DNN is equipped with Open APIs through which integration becomes simple and easy.
These are some of the few points which can be beneficial for you to know about DotNetNuke Development and its capabilities to develop secure, flexible and scalable web applications. So, what are your thoughts on this? Leave your views in the comment section below.
Contact Brainvire to hire DotNetNuke developers for DotNetNuke development.