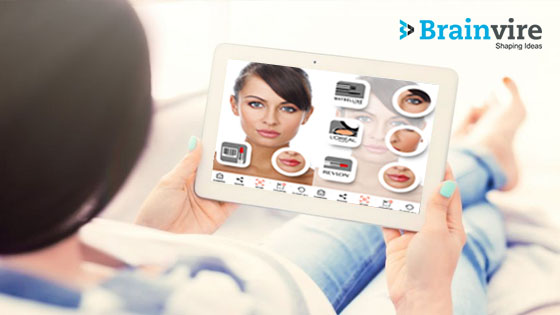 Artificial intelligence is extensively used to enhance all the sectors whether it is education, marketing or beauty, the list is endless. And seeing the scope of improvement that can be brought by AI, everyone is trying to get the most out of this evolving technology.
The beauty industry has a huge sweep for innovation and this is the reason artificial intelligence holds an important place in taking it to another level. In order to understand the role of AI in the beauty industry, we need to get a brief of the features that can be enhanced.
This piece of information is dedicated to steering clear the ambiguity around the role of artificial intelligence in providing beauty industry a transformation. Here are the things that are discussed for getting a clear view.
Fads that will be seen in the beauty industry
Effects of AI on the business models
A helping hand of tech for human assistance
Booming AI applications in the beauty industry
Few ideas to enhance the beauty industry with AI
Fads that will be seen in the beauty industry
Artificial intelligence has a lot in store for the beauty industry, so here we are with a few trends that you will see in all the AI enabled beauty applications. Go through these fads and who knows you might end up including one or all in your beauty application as well.
Chatbots – Bots are saving user's time and providing them with the exact information they need with the use of artificial intelligence. Whether it is for beauty or skin suggestions or product information, chatbots are getting smarter with each passing day.
Enhanced customer experience – The focus that AI lays the most is on enhancing the customer experience as much as possible and it can be in any form. From personalized product recommendations to beauty hacks for their skin type, women love the personalized experience.
Skin analysis & advisors – There are a number of apps available that will detect your skin type, analyze it and provide you with a number of suggestions to improve your skin. The skin analysis tools are inbuilt with sensors that will suggest products based on your skin types.
Voice based features – Voice-based activation feature is making rounds in the beauty industry and will be soon incorporated in all the artificial intelligence enabled beauty apps. Get all the suggestions and tasks done with voice commands to get your service.
A creative touch to the retail experience – Artificial intelligence has made a place in the retail market as well. By creating an artistic, playful and customized shopping experience for the customers, all the retailers are bagging high profits. Virtual try-on, AR magic mirrors or make-up try-on, you can name a number of such AI services.
Effects of AI on the business models
The former business models focused on advertising their products and create maximum awareness. With the introduction of artificial intelligence, even the business models are getting adrift from the product-centric approach to a customer-centric one. This journey was quite needed as the customers are more attracted to the apps or brands providing a personalized experience. 

Using the latest technologies and entering this crowded digital world has turned out to be a challenge for some and a boon for others. Well, it's all about finding that right place in the digital space and then holding on to it by implementing the latest trends and technologies in the business model.
So, customer-centric business model infused with artificial intelligence is the key to get a prominent place in this digital world.
Booming AI applications in the beauty industry
There are a number of companies and industries that have incorporated artificial intelligence in their business to achieve great results. Here are a few companies who have successfully pulled off AI in the beauty industry.
Few ideas to enhance the beauty industry with AI
Fascinated by seeing the existing applications and technologies in the beauty industry? Well, you can include a number of things to use artificial intelligence for your business as well. Here are a few ideas by Brainvire to get a perfect blend of AI with your business.
Endow women with features that show makeup ideas after analyzing their color, style, skin type, etc.
Add a feature that allows women to try makeup virtually
Use the features of artificial intelligence such as facial analysis, skin color, and type analysis, symmetry analysis and so on
Get details about what particular customers like and enrich their experience by providing similar kind of products and services in future
Guide or step-step method for women to apply makeup or for a daily skin routine
Wondering what to include in your application? How to leverage the benefits of artificial intelligence for your business? We are here to answer all your questions! Send in your queries, requirements or business model at info@brainvire.com or request a quote!