Talking About The Impact Of AI On Digital Marketing, We've already crossed the mid of 2018 and I'm sure none till now is unaware of the buzz artificial intelligence has created. To name a few major breakthroughs in the recent past are Android, Self-Driving Cars, Virtual Reality and AI is the newest addition to the list.
AI is certainly the most discussed topics all around the world and why is it so? Let's find out!
Before reading further get a quick rundown of the pointers which are discussed in the article.
How it's going to impact the socioeconomic structure at large?
Digital marketing infused with AI
Betterment of the customer service
Use of AMP to reduce page load time
Artificial intelligence is all about making the machines intelligent and putting them to work for the betterment and improvement of our lives. Everyone is evaluating and discussing its impact and the possible outcomes it can offer in the future as well as the current scenario. Certainly a hot topic for discussion. Al also play big roll on the google paid marketing to stop spamming on search result.
How it's going to impact the socioeconomic structure at large?
Since technology impacts every facet of our lives and is hugely incorporated in everything we do, any major breakthrough or technological advancements are welcomed by the society.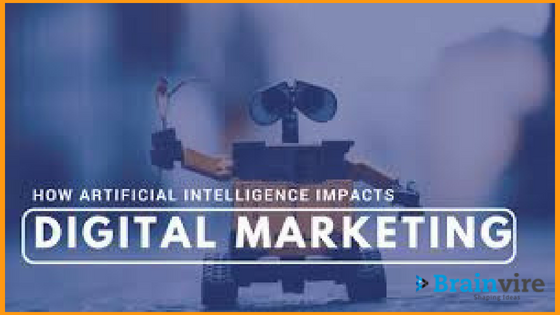 Humans are always evolving and adapting to the future. Future fascinates everyone alike. With the influx of huge technology-mediated products and services, the distinction between the human and technology is now day by day becoming shorter. We need everything on the go and have the shortest attention spans.
All the major tech companies are already introducing AI in different products and services they provide. How it can further be used to assist humans is an ongoing research topic.
strong>Digital Marketing infused with AI
Digital marketing Agency is a very fertile ground for this and great opportunities are available here in terms of AI. What AI can offer in this field is its predictive analysis, the betterment of customer service, and the enhancement of the user experience.
Talking About The Impact Of AI On Digital Marketing, Earlier marketers were hesitant in using AI as a part of their strategies but this year has changed everything. Marketers are now more confident is using artificial intelligence. AI already had made its presence felt this year by the means of Internet of Things, Machine learning, and Big Data. Let's take a look at how it can enhance the brand marketing.
Betterment of the customer service
This is an area where with the help of AI any business can make an impressive impact. The shift has already happened, there is an increase of up to 20% in the 'voice' searches than the earlier method of only 'text' searches. Google has combined the power of data, intent, and machine learning, all done to ensure seamless user experience. In addition to this using AI-powered chatbots contributes to further enhance the user experience.
Use of AMP to reduce page load time
Google announced usage of AMP web pages that are basically a lighter version of the traditional web pages, to reduce the page loading time on mobile sites. This drastically improves the mobile web performance.
Talking About The Impact Of AI On Digital Marketing, Before concluding, just a simple suggestion! If you haven't incorporated the benefits of AI into your digital marketing strategies yet, consider it now! Google had stated, make your website stand out by making it unique, valuable, and engaging. AI will help you achieve this for sure.