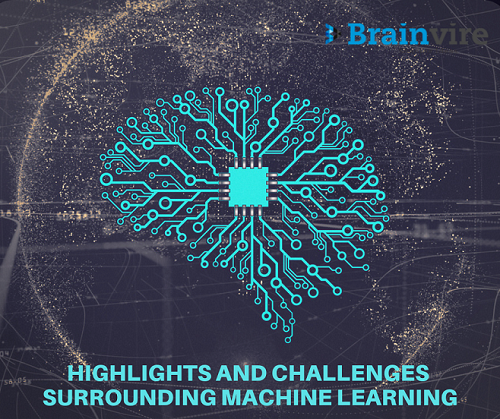 Machine Learning, yes, this word might have flooded your mind with a number of questions, so here we are with answers to them by highlighting the advantages and disadvantages of Machine Learning.
In simple language, Machine Learning is the process of designing algorithms to teach the computer how to manipulate the data and generate accurate patterns and predictions when any data is fed. With the help of various algorithms, the software applications are made more accurate to predict the outcomes without any explicit programming.
When any data is fed, the system uses statistical algorithms to give out a prediction or pattern as output and then this new data is stored for further processes. The basic processes that are under machine learning are searching from the data, look for and generate patterns and trigger program actions.
In this constantly evolving world, Machine learning has brought a change in important sectors such as healthcare, security, home automation, etc.
For making it simpler, here are the topics that will be addressed in this blog about Machine Learning.
How does Machine Learning work?
Applications of Machine Learning
Highlights of Machine Learning
Challenges in Machine Learning
Final Word
How does Machine Learning work?
There are basically two types of Machine learning, one is supervised and the other is unsupervised. When the supervised algorithms are designed, there is a need for a data scientist or analyst with complete knowledge of machine learning to devise inputs and outputs.  And thus the system uses the fed information to generate new data.
While in the case of unsupervised one, the system uses the deep learning process instead of getting trained to give the desired output. The tasks performed by unsupervised learning are more complex as compared to the supervised one and include image recognition, natural language recognition and more.
What are the applications of machine learning?
Machine learning has made its way in day-to-day life and is making our lives easier than ever before. Here are some of the applications in real life:
GPS/Traffic predictions, Navigation services, etc.
Machine Learning has made life easier for the ones feeling alienated in a new city or lost somewhere in the world. With the GPS and navigation services, people can commute and plan their journey accordingly.
via GIPHY
Personal assistants such as Alexa, Siri, Google Assistant for help in daily life
Virtual Personal assistants have an answer to possibly anything and everything. You ask them for directions, suggestions, or store information, VPA's are at yur rescue always thanks to Machine Learning.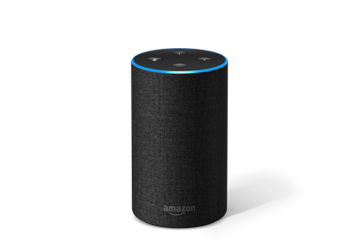 Source: https://developer.amazon.com/echo
Filtering of spam and genuine emails
You are now secure from spam emails bombarding your system posing a threat to your confidential data with ML. Get only important and genuine emails while ignoring the spammers.
Face and speech recognition apps
Whether it is face unlock, various camera filters or voice search, Machine Learning has made all the possible efforts to make your life exciting and easier.
Highlights of Machine Learning
Machine learning is all about task automation. The applications or machine learning algorithms are designed such that they can generate regular patterns automatically to provide the desired output. This automated nature drags machine learning closer to artificial intelligence and predictive analysis.
Machine learning acts as a boon to data mining by automating the processes and tasks. The various processes that are made easy by ML for data mining include database analysis, information generation, big data generation, generation of assumptions to support the decision and many more to enlist.
Patterns and trends are identified easily
The major benefit of using Machine Learning is to generate patterns and trends by analyzing large volumes of data. Without the use of ML, it can be quite a task for humans to generate all the patterns accurately by manual processing.
Portrays continuous improvement
As and when new patterns are generated or amount of data that is processed increases, the system get newer information which is used for improvements. With continuous processing, Machine Learning keeps updating itself without stopping and expands its knowledge pool.
Human intervention is eliminated
With Machine Learning taking over in almost all the sectors, the need for human intervention decreases to a bare minimum. You can install and use any ML application without getting experts to make you understand the process. What can be more interesting?
Challenges in Machine Learning
A small loophole in the functioning of Machine Learning is that it computes results and generates patterns on the basis of the historical data that it has stored. This will result in raising a question on verification of the data to be authentic as the current facts are not included in the computation.
Predictions are constrained
There are a number of constraints that influence the patterns or predictions that are generated by Machine Learning. One of the main concerns is that it will give predictions based on the fed data and if that data is forged or biased then the results will be biased too. And the computers have no context too and they just answer your questions rather than posing them.
Difficult to diagnose and correct errors
The fact that Machine Learning uses various statistical complex algorithms to generate patterns and outputs makes it even more complex to diagnose errors. As the task to find an error would be to backtrack all the way through the algorithm from the huge pool of data.
Machine Learning is affected by time
As the basic principle on which Machine Learning functions is an evaluation of historical data, it becomes inevitable to wait for a longer period of time to get the accurate predictions. Systems need constant data feeding as it learns from historical data to compute predictions.
Final Word
We tried our best to give you a brief on the highlights that make Machine Learning a worth choice for making life easier. And there were some challenges too that requires a different approach tailored to each one's requirement.
While you are pondering on the aforementioned points, Brainvire is here with a clan of talented individuals ready to help you with possibly everything you need to know about Machine Learning. So, ping us with your requirement to board the wagon of Machine Learning and we will get back to you in no time.