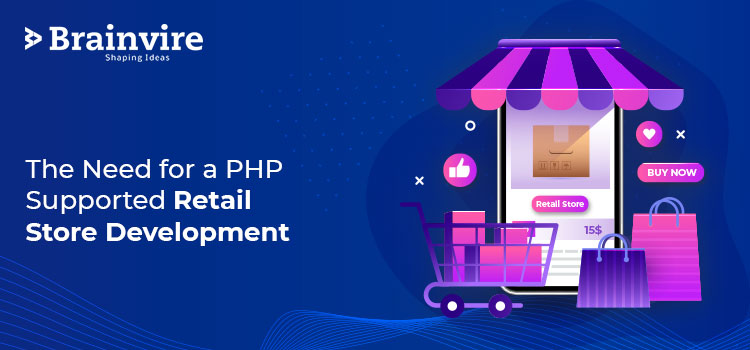 Almost 90% of the Magento stores function on unsupported and outdated PHP versions. Instead, choose a retail eCommerce solution that helps you to make optimal use of supported and updated PHP versions.
In case you have version 7.2 or anything below this, then it's time to switch to a higher version to improve performance. Your outdated eCommerce is exposed to several threats.
The first question that floats on your mind is why should I update the PHP version? What are the struggles that I am likely to face?
This list of questions is endless.
One of the leading eCommerce experts states, "Less than 10% of the total Magento stores run on supported PHP versions."
In this extract, we have resolved all possible queries that you must ask your Magento development company:
The Current eCommerce Store Development Situation
Common Reasons to Use Outdated PHP Versions
PHP Supported Versions and Their Timelines
When Is the Right Time to Migrate to Magento 2?
How to Make Magento 1 Compatible with PHP 7.2?
Magento 2 Is Compatible with Supported PHP Versions?
What's Next?
The Current eCommerce Store Development Situation
It has been observed there is no substantial change in the figures of PHP-supported Magneto stores. This increases the potential risk involved in the store and merchants ought to be mindful of it.
Why is PHP's outdated version not suitable for the eCommerce store? The PHP version is the programming language of php website development of your website. As an entrepreneur, you must be aware that old versions get discontinued and the newer versions can support and update your store.
When you evaluate the stores performance-wise, the newer versions have better programming solutions than the outdated ones. The older version stores have a poor and backward compatibility ratio.
If not the latest version, you must switch to a supported PHP version that can provide your eCommerce store with robust security and better performance.
Want to convert your idea into a successful app or website? Schedule your free call with our expert now.
Common Reasons to Use Outdated PHP Versions
There are several reasons why businesses fail to upgrade PHP versions but most of them revolve under these two categories:
Users are clueless that an outdated version creates an issue.
Failure to foresee the need to spend money on upgrades.  
The first reason makes it evident that business owners are unaware of the quality development of Magento 1 stores. They fail to acknowledge the need to approach a reliable and skilled eCommerce website development company.
A company that can assist with timely upgrades and maintenance.
The second reason is quite obvious and common since merchants have a limited security budget. Some consider this as ongoing maintenance and implement upgradations but others fail to do so.
A major percentage of merchants simply forget upgrades in due course of running their enterprise. Most entrepreneurs manage the business on their own and reach out for assistance when their business is not offering results.
This has resulted in a phase where almost 90% of Magento stores function on an unsupported version of PHP.
PHP Supported Versions and Their Timelines
To provide you a better understanding of different PHP version we have offered a quick run through that can inform you more about PHP security and support availability:
5.6 and older- negligible support since December 2018
7.0-Zero support since December 2018
7.1- Withdrew security support from December 2019
7.2- Will offer security support until November 2020
7.3 and 7.4- Offers comprehensive support and reliable versions
The official PHP website and Magento experts can provide you in-depth information on them. Approaching them before you update the PHP version is a wise move as they can help you pick the latest version that is compatible with your store. Simultaneously, you can obtain much-needed support and security.
When Is the Right Time to Migrate to Magento 2?
You don't have to be a part of the cat race and switch to Magento 2. Instead, identify whether there is a need for migration, seek expertise from a professional, and then plan it.
Measure the pros and cons of migrating to Magento 2 at this stage and look at a couple of migration options. This will bring you a better overall picture to vision.
You can also research companies that offer seamless Magento migration processes and then hire them.
Regardless of whether you opt for migration or not, make sure that you have one of the recent PHP versions to support your store.
How to Make Magento 1 Compatible with PHP 7.2?
If a Magento professional proposes that your Magneto 1 store is compatible with PHP 7.2, then you can skip the Magento migration process. They can suggest an effective patchwork to make Magento 1 compatible with PHP 7.2.
A few Magento professionals can offer a global solution so that you don't have to upgrade websites separately in each country.
You can postpone Magento 2 migration for the time being and use the compatible Magento 1 supported with PHP 7 or higher version.
Your existing Magento store must follow all the fundamentals required to implement these patches. One of the fundamental criteria is that it should be of 1.14.2.x or higher versions for Magento Commerce and version 1.9.2.x or higher in the case of Magento Open Source.
Magento 2 Is Compatible with Supported PHP Versions?
Every Magento version has significant features and a compatibility quotient. Therefore, it is important to check whether the Magento 2 version you are using is compatible with the existing PHP version.
A few entrepreneurs assume that since they have a Magento 2 eCommerce store, it automatically supports all PHP versions, but that's not the case.
Magento experts state that Magento 2.3.x versions fully support the PHP 7.2 version. This means that if you have this Magento version, then you no longer have to worry about compatibility with the PHP version.
This article is not only to educate you about Magento and PHP support and compatibility but also to create awareness about Magento and PHP and their significance and hosting partners.
We have also covered a few significant topics that revolve around the main concern.
Using one of the latest PHP versions is a smart approach to improve the performance and security simultaneously of your online store.
The latest Magento or PHP version cannot overlook the entire security aspect. You may have to implement other parameters to develop a secure online store.
An experienced Magento team is your destination to reap the benefits of a secure Magento store and offer flawless services.
Share your key security concerns with this team. Based on your concerns, they can propose custom-designed security plans and strategies. This will ensure that you have a reliable and secure eCommerce Magento platform.
What's Next?
Performance and security aspects are far broader concepts that can be covered in another article.
However, it is not extremely difficult to improve security and performance for your running business through PHP Website development services. We have clarified some essential points to eliminate confusion:
If you still run your business on Magento 1 store which has an unsupported PHP version, then it's time to update the PHP version. Check with an expert whether you can simply update the PHP version or there is a severe need to upgrade the Magento version.
You own a Magento 2 eCommerce store, but it is one of the latest Magento versions (2.3.x).
To clear further doubts or assistance, you can contact us and we can have a personal session.