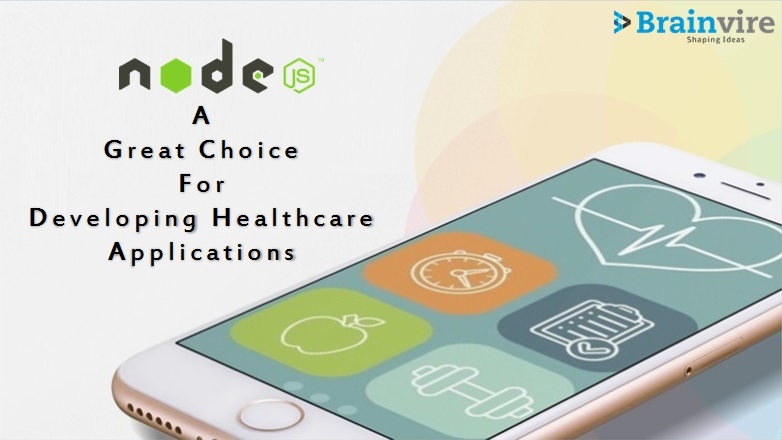 As far as health related information is concerned, almost 75% of the U.S. inhabitants scroll over the internet to address their query. This is where healthcare app development comes into the picture. Like all other sectors that are gaining a competitive advantage of the technology, Healthcare is also in the race to gain the technological advantage. Right from multi-specialty hospitals, start-ups till individual practitioner prefer using smartphones to manage their task efficiently. As medical professionals are expected to be ready for any situation, development of robust and scalable mobile app offers the best assistance to stay alerted anytime and anywhere.
There are countless ways in which m-health app can simplify your process, manage the workforce and improve engagement with patients. The possibilities may range from allowing patients to access & organize personal health information, schedule appointment with doctors remote or in-person, conduct video conference to diagnose disease and lot more. As healthcare technology is constantly impacted by innovations in technology and market changes, it is quite imperative to develop a highly secured, robust and scalable mobile app to give an edge to your competitors. With the availability of multiple technology and development platforms, it's quite intricate to choose the best among the crowd. So, if you want to develop a scalable, robust and secured m-health app, node.js is the best platform for m-health app development.
Why Node.js?
Node.js has become widely popular among developers to build API's that makes application respond a way faster. Being robust and scalable in nature, it is widely used in the development of real-time applications. There is a huge collection of node.js based applications that are prevalent to offer sustainable performance. Some of the most renowned and popular applications that moved to node.js are:
• LinkedIn re-coded their entire mobile app backend in node.js to experience faster performance.
• PayPal conducted a test where two teams developed identical apps in the different language: one in Node.js and another in Java and they found that app coded in node.js is 50% faster compared to app coded in Java.
So, if you want to address the needs of the healthcare industry with right technology that not only results in faster and scalable services but, also leverages best user experience, Node.js is the best development platform to go with.
If you are looking for the best node.js development company to develop a fully-functional m-health application, Brainvire is the best address. Hire node.js developer from us and get the best app developed from us in quite a reasonable price model. Contact us now to get best development quote from us.
How Can Node.Js Based M-Health App Simplify Healthcare Industry?
1. Emergency Assistance through Video Conferencing
Today, there are many m-health applications that offer emergency doctor's assistance through video-conferencing but the low-level sockets and protocols architecture act as a hindrance; making it difficult for patients to connect with doctors. As the entire application of Node.js is built using event-driven JavaScript architecture, the synchronization process is comparatively fast and orderly; allowing a seamless connection between doctors and patients in critical situations.
2. Faster Access To Nearby Doctors
As Node.JS works with NoSQL database, it helps in the swift processing of results. This makes it faster for patients to retrieve nearby doctors and consult them in a quick manner.
3. Uncluttered User Experience
In such competitive era, interactive UI and performance optimization is the need of an hour. An application built with Node.js provides seamless user experience to patients in accessing various application features.
With such interactive features, high scalability and robust security Node.js is expected to conquer Healthcare industry soon. Let's watch out How Node.js takes healthcare industry at the next level.