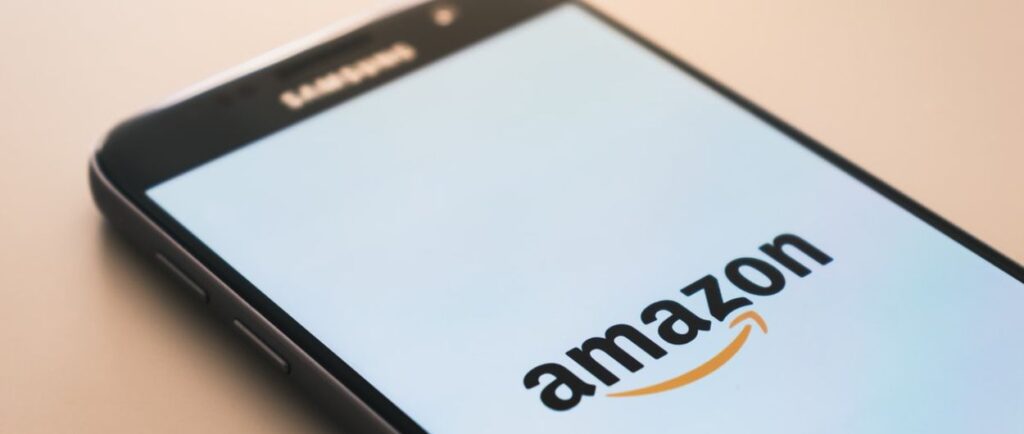 If you run a smaller business, Amazon FBA is an ideal solution to sell your products, especially when you don't have plenty of resources like delivery trucks or warehouses to move and store products. 
Fulfilling orders, in addition to selling and marketing, can be tedious and take up a lot of resources and time. That is why Amazon FBA can be a great alternative for sellers. 
It is a fulfillment service that helps sellers store their products in Amazon's fulfillment centers and then ship them to customers. FBA is an abbreviation for 'Fulfillment by Amazon.'
FBA sellers can make use of Amazon's customer service representatives and its warehouse infrastructure, which includes picking, packing, shipping, and customer service for these items.
Any company that uses this service can ship the product to the Amazon warehouse. The company can then track inventory levels and reorder when needed.
As per Statista, below is a record of 'Fulfillment by Amazon (FBA) usage among top marketplace sellers worldwide as of December 2018, by country.'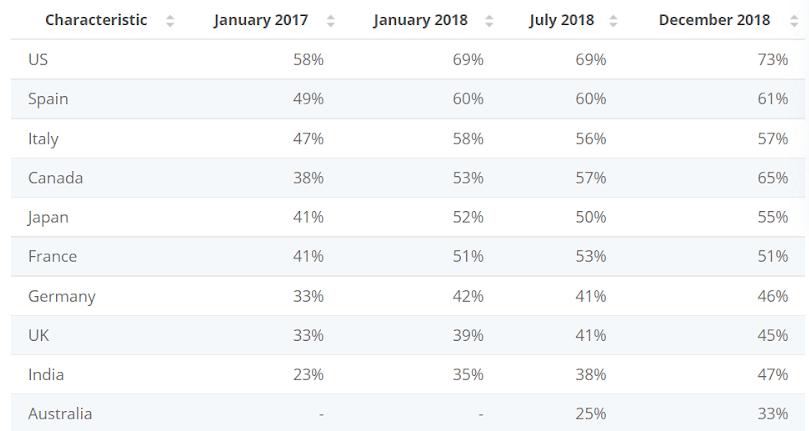 What Is Amazon FBA?
Amazon FBA is a fulfillment service launched in 2006 to streamline processes that would benefit both Amazon and the merchants who use its platform.
It allows sellers to store their products in Amazon's warehouses and ship them as needed. FBA Sellers can choose from a variety of shipping options, including free or expedited delivery.
With this service, merchants can ship their products to an Amazon fulfillment center, and Amazon will take care of the rest. 
Sellers can ship product inventory into Amazon's fulfillment centers, where they are stored until they are sold on the site or used in a shipment to a customer. This also relieves the seller from packaging and shipping every order themselves. 
Amazon has been investing heavily into its FBA services over the years, with new fulfillment centers being built around the world. These investments have paid off for both sellers and customers since 'Fulfillment by Amazon' has grown in popularity as a service. 
A seller signs up to sell on Amazon by filling out an application and providing documentation of their business license, sales tax ID number, and other information. Once approved by Amazon, the seller is provided with a selection of Fulfillment by Amazon (FBA) services that they can purchase. 
By purchasing the FBA services, the seller can store their inventory in Amazon's warehouses, where it is stored until sold or used for shipment. When you use FBA services, Amazon also handles the packaging and shipping of the order. 
There are two types of shipping programs available to companies who want to do business in the U.S.: Generalized Shipping Program (GSP) and Individualized Shipping Program (ISP).
Both programs are designed to provide international shippers with a cost-effective and streamlined process to transport goods between two countries. 
The History and Evolution of Amazon FBA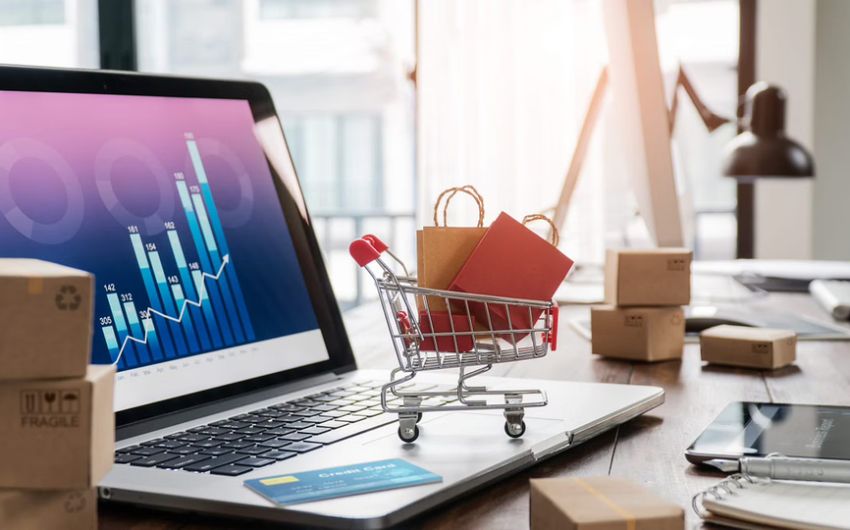 Amazon is a pioneer in e-commerce, and it's safe to say they are paving the way for online retail and helping the industry flourish. Amazon is such a powerhouse because they offer an abundance of convenience to shoppers, and that makes it easy for companies to do business with them.
Though Amazon started its FBA program in 2006, the company has been paving the way for online retail for years. In 1994, they created a program called 'Auctions' with a feature that allowed sellers to sell their products through a centralized site instead of having to deal with each customer individually.  
This was done through an automated system that would notify buyers when an item was available for purchase and then handle all of the transactions and logistics of getting it from the seller to the buyer. 
This allowed the seller to focus on their products while Amazon did the heavy lifting, and it was successful from the start. However, they soon found sellers were using this service so much they decided to make it a full-blown program that organized all of their auctions. 
Amazon launched Prime in February 2005. The company described the program as the "all-you-can-eat express membership shipping program for about a million products." 
Today, there are more than 100 million active listings within Fulfillment by Amazon for sellers to list their items.
It is basically a loyalty program, with the primary objective of attracting customers and driving sales. It rapidly became popular among online shoppers due to its appealing features, including cost-effectiveness and convenience.  
Now, while Prime grew in popularity, it would not have been a sustainable option in itself owing to its effect on the bottom line due to shipping and logistics. And that is how Amazon FBA was born in 2006. 

[Also read eCommerce Returns Management – A Simple Solution from the Fashion Industry]
You can excel at selling on Amazon by utilizing the best strategies suitable for your business. 
Brainvire's expert consultants can guide you through this process so that you can maximize your profits now! 
Latest Features On Amazon FBA
'Fulfillment by Amazon' is constantly changing and adapting to meet the needs of customers and sellers. There have been a lot of new changes in the 'Fulfillment by Amazon' services since it started – from a new fulfillment option for small businesses to an expansion of Prime Now delivery options. 
Some features for sellers, such as inventory management tools, cross-border shipping capabilities, and more, were introduced. Another example is the Amazon Prime Wardrobe. 
It allows shoppers to receive five items of clothing selected for them and have a week to decide what they want to keep and what they want to send back. Customers are only charged for what they keep.
In 2020, one of the biggest changes included commingling. Due to this feature, for the first time, inventory can be commingled with that of other sellers upon the use of barcodes. 
Sellers can send in their inventory to be stored in an Amazon fulfillment center and receive it back with other inventory they have ordered from the same fulfillment center. This is called comingling. 
One of the main benefits of commingling is that it makes it easier for sellers to manage their inventory and make sure they have a sufficient quantity on hand at all times. It also means sellers can use their own barcodes, which saves them having to buy them from Amazon.
Inventory Performance Index (IPI) is a metric that helps sellers understand how well their products are selling on Amazon. In addition, IPI can be used as a tool for understanding how often Amazon is replenishing the inventory and whether or not it will sell out before more inventory can be delivered.
Amazon has ASIN level quantity limits, which means that you can only sell a certain number of items at a time. This is not an issue if you sell 1-2 items per week, but if you are selling more than that, it might be one.
The limitation is based on the total number of units in your inventory and how many units have been sold in the past 30 days. Amazon will track units on hand and those sold within the past 30 days to determine if there is a need to limit your inventory levels.
How Amazon FBA Works
It is an extremely popular option for small businesses that want to scale up their business without having to invest in their own warehouse space.
Ecommerce shipment and logistics can handle your deliveries, but that cost will be high. Amazon FBA will solve this problem for you. It allows sellers to focus on selling their product rather than managing the logistics of shipping and storing it. 
Sellers can also save money on long-term storage fees because products are stored in Amazon's warehouses for free for 90 days. The 'Fulfillment by Amazon' service enables third-party sellers to store their products in Amazon's fulfillment centers. Amazon directly does the picking, packing, shipping, and customer service on these items.
The seller simply packs their goods and then sends them to Amazon's warehouse. Once the items arrive at the warehouse, Amazon will pick them up from there. The seller can track all of the orders they have sent to Amazon using their online dashboard.
If you're already selling on Amazon.com, you can use Amazon's FBA service to list your items on their marketplace, and they will handle the entire shipping process for your products. 
Benefits and Shortcomings Of Amazon FBA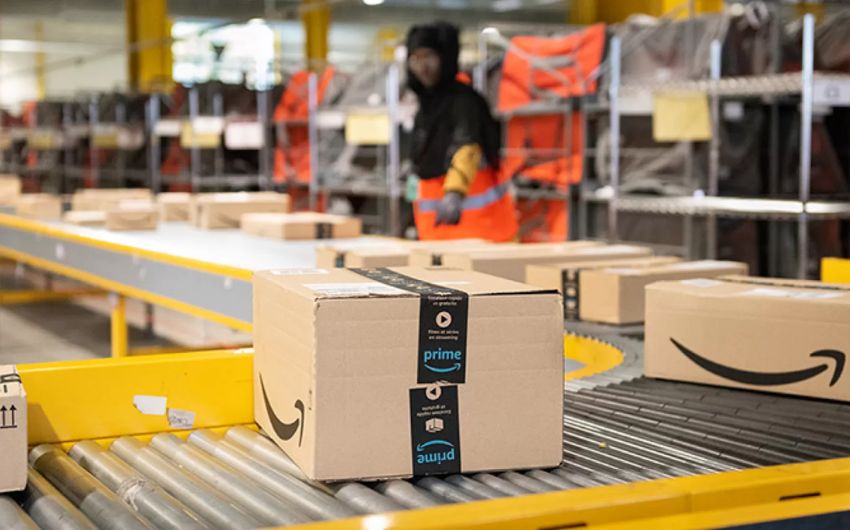 It's difficult for anyone to ignore Amazon's huge presence in ecommerce. Whatever your product or service is, it will probably find its buyers on the site. The big Amazon name has a built-in audience and brand recognition for its users.
So whether this is suitable for your business or not is a question you need to ask yourself as a business owner. Then, look into its pro and cons to make an informed decision regarding the same. 
Benefits of Amazon FBA
FBA allows sellers to focus more on marketing and business development rather than managing logistics. It offers them with following benefits.
Great opportunity for scalability
Easier inventory management and distribution
Shipping needs
Returns and refunds 
Customer service for FBA sellers
Quick delivery
Ample storage space  
Omnichannel order fulfillment solutions
Drawbacks Of Amazon FBA
Amazon FBA is a great way to sell your product to Amazon customers. But it can be costly and time-consuming. So before jumping on to the Amazon bandwagon, consider these aspects.
The cost of using the Fulfillment by Amazon feature can be quite high, and it can be hard to get an accurate estimate before you start. There are a lot of FBA fees involved. There are storage fees, packing and shipping fees, and returns fees. It can be difficult to keep up with all these different costs when starting out with this service. 
FBA sellers need to pay storage fees relative to the volume of the inventory stored in the Amazon warehouse. In addition, long-term storage fees are applicable to units that are stored in a fulfillment center for a longer period of time. Further, storage fees also differ depending on the product size tier. 
Further, there are the other charges. Firstly, there are fees associated with sending your products to Amazon's warehouses. Sellers have to pay a monthly fee and a per-item fee when they list their products on the site. However, if you're selling in bulk, this can be worth it because you'll save on shipping costs. 
Additionally, based on the month and daily average volume, FBA sellers are charged a monthly fee for utilizing the storage space. For items stored at an Amazon fulfillment center for over 365 days, storage fees are applied. 
But if you're just selling one or two items, then this can be an expensive cost that may not make sense for your business. So you can look into the aspect of storage fees and whether it is a good idea for you to make that investment. 
Secondly, there are sales taxes associated with any products that you sell through Amazon FBA. This means that if the customer lives in an area where there is no sales tax, you don't have to collect sales tax on their behalf. 
But if they live in a state that has a sales tax, then you need to collect the sales tax and remit it to them when they buy your product. This can be complicated because each state has different rules and regulations around this.
Thirdly, there is the order threshold: once you, or your product, reach a certain threshold, you will no longer be able to make changes to the product. 
You might find this advantageous because it limits the amount of work that you have to do on your end, but some sellers may not want their products taken over by Amazon and be at risk of having their listing removed.
Fourthly, there are other FBA fees associated with creating your listing and managing your Amazon FBA shop. For instance, you might have to pay a charge per product that you sell in your store— as well as a fee for each customer order. Some sellers find this manageable and affordable, but others find it too costly for their business.

[Also read: eTail West: Tips To Create A Multi-lingual E-Commerce website Using WooCommerce and WordPress]
How To Make The Most Of Being An Amazon FBA Seller
As per reports, 92% of sellers on Amazon utilize Amazon FBA, whereas 43% of them avail of the Amazon FBM features. The overall statistics read as below:
FBA only: 57%
FBA and FBM: 34%
FBM only: 9%
The rise of Amazon FBA has been a boon for many small business owners. It has made it possible for people to sell their products and reach a global audience. But the competition is tough, and there are many things that can be done to maximize sales.
Here are some tips, tricks, and tactics for maximizing your sales on Amazon FBA. 
Analytics tools: Using analytics tools will give you insights into which products work well and which are the best product categories to sell in. 
Brand building: You have to give a face or identity to your product. Otherwise, it won't stand out in the overpopulated Amazon marketplace.
Responding to customers: Being proactive toward responding to your customers will improve customer engagement and can be a way for customers to find their way to your products more often. 
Product selection: Choose your products carefully. What works for one brand may not work for another. You need to find the right product, choose the right category, set up your listing, and optimize your listing.
Bundle items: The competition is intense, so create bundle listings to attract attention and stand out amongst the products that are similar to your products. Make sure you get good reviews which will add to your metrics and help you maximize sales. 
Fulfillment by Amazon (FBA) is a great way for many people to find their niche in online sales and marketing on the Amazon Marketplace and other channels.
Why Choose Amazon FBA For Your Business? 
Amazon FBA is great for sellers who are looking to scale their business. It is an excellent option for sellers looking for a hands-off approach who don't have the time or expertise to manage their inventory.
It is one of the most popular fulfillment services on the market and has been around for over ten years now. The service has grown in popularity as it provides sellers with an effective way to scale their business.
Though sometimes, it can also be difficult to know how to use the service for maximum profit, Amazon FBA is a powerful tool that can help any seller grow their business. It is a great investment with the potential to pay off if done correctly.