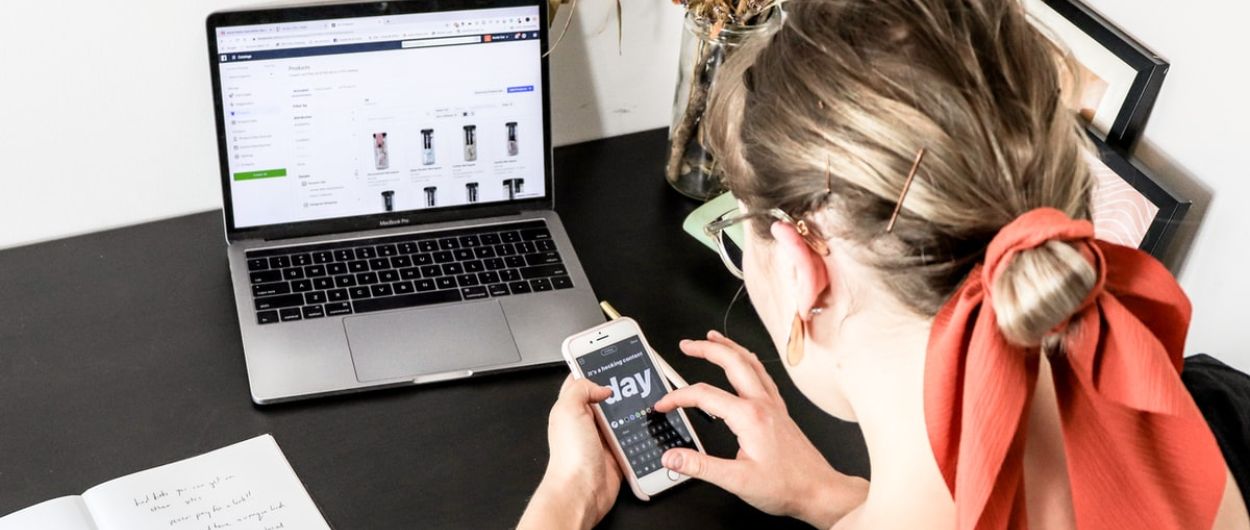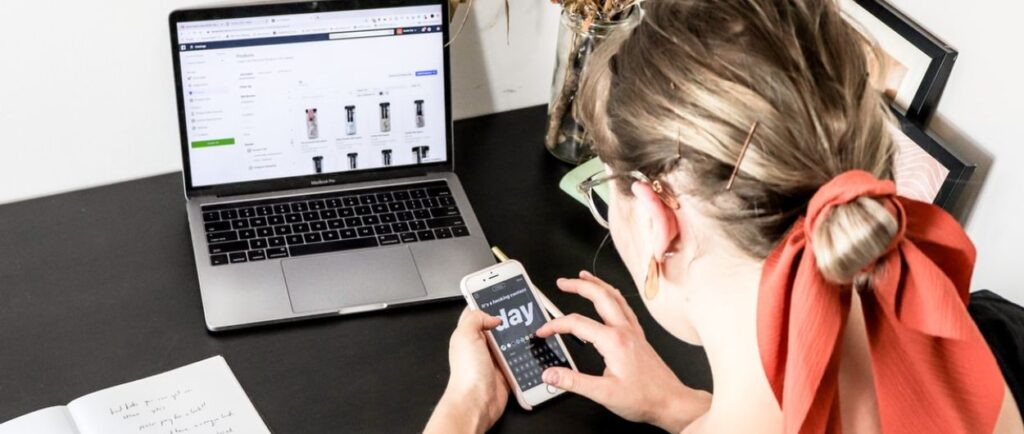 The digital business landscape has evolved dramatically from the day Covid-19 created havoc worldwide. 
According to Statista, in 2020, the worldwide social media users were more than 3.6 billion, and now the number of users is anticipated to reach around 4.41 billion in 2025.
"90% trust peers on social networks (even strangers); only 15–18% trust brands." –Danny Brown
Social media is now one of the most effective social media platforms in terms of using and promoting your company and brand. As a result, more people use social media to gain visibility and sales of their products and services online.
In this digital era, 4.62 billion social media users are 3.1 times higher than the 1.48 billion in 2012, which means that social media users are rapidly growing at a CAGR of 12 percent.
How can a person keep up with their social media marketing tasks? Looking at all the different job opportunities a marketing professional must do every day; can seem overwhelming.
It was helpful to learn some good social media tools. This software will simplify your workflow, help you save time, and guarantee that your content gets to the right audience at the proper time.
Which one is the most effective way of selecting your products? Social media management software companies use a fantastic solution to help you choose the right solution for a specific brand in your field.
What Is Social Media Management?
"Social media is here. It's not going away; not a passing fad. Be where your customers are: in social media." — Lori Ruff
Social media management involves planning, scheduling, analyzing, listening to, or engaging social media content. 
This program can automatize the process, which can help you save time, increase efficiency and unlock potential audience audiences. 
Social marketing tools such as Hootsuite or Sprout Social will simplify your marketing and allow you to time your posts, engage your users, and analyze trends. 
In other words, social media managers do all the work, but it's surprisingly cheap. Social networking is crucial to a business landscape.
What Is A Social Media Manager?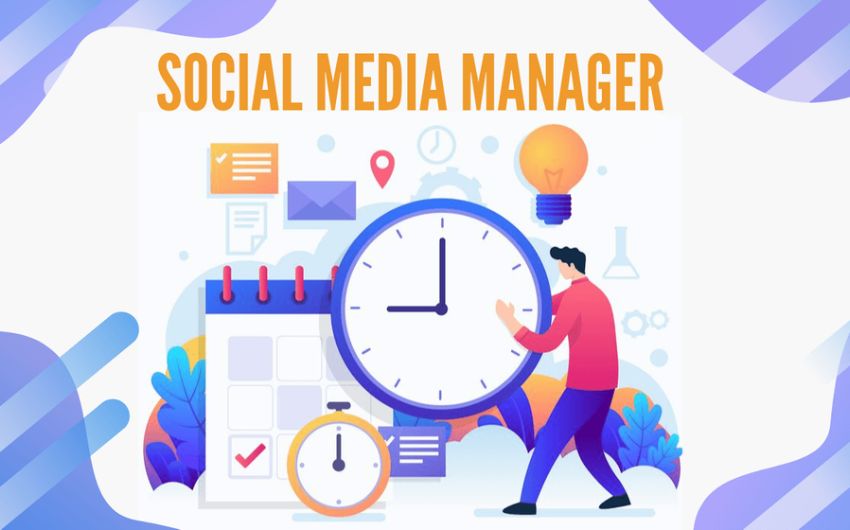 A specialist is skilled in social media marketing, social media marketing, and social marketing. This helps you achieve the goal of promoting your social media page and growing your following.
Aside from organic outreach, creating content for your targeted audience can be difficult without spending money. Most social media manager integrates social media management services into a marketing strategy.
Are social media campaigns underestimating their effectiveness compared to the expectations of others? Social media is increasingly a pay-per-view world that demands your complete plan and your budget in all aspects.
Why Do Businesses Need Social Media Management?
How to Make Your Website Stand Out From Others? Social networks are also addressed at the launch. 
However, it becomes apparent that you must consider a few essential aspects once you get into social media marketing. For example, how can you manage social networking in your own business without the need for a comprehensive strategy that is tailored for your brand?
"A large social-media presence is important because it's one of the last ways to conduct cost-effective marketing."- Guy Kawasaki
Around 74% of people use social media when making a purchasing decision. Take your customers' decisions quickly by leveraging your social profile. Find out more about how it could impact your business.
Enjoy The Benefits Without The Burden
While companies need to understand; you must consider a few essential aspects of social media. They also need an effective marketing program to be successful. 
If you'd like to get all these benefits at less than the average price, consider the services offered by an internet marketing agency. 
In the past, companies had to take a social media management initiative to get the best results in social networking, despite the lack of an excellent social media strategy that would help make it successful. 
Business Thrives With Social Media Management Company
Companies provide full Facebook and Instagram strategy and TikTok and YouTube videos management. It is the best Social Media management service available that all business owners can trust. 
In addition, they integrate social media follower growth strategies within your email campaigns to maximize reach and engagement. 
A social strategy can also help increase website traffic by optimizing your SEO strategies to increase your sales.
So, your social media strategy should support the rest of your marketing strategy.
Social Media Marketers Achieve Their Clients' Goals
You can tailor a product to suit specific customers' interests. However, you don't have a chance to ask customer/fan questions or initiate a conversation about something. Your social network budget is appropriately allocated and prudently managed. 
Your Social Media Management Package may vary in nature between organic or paid social, according to what you need. Nuance is used to keep multichannel efforts unified.
Invest In A Skilled Outsourced Team
Using an expert social agency is the best strategy. However, often professionals prefer relying on software to do their jobs. 
Although social media management tools can help simplify your workflows, experts say these tools are not replacing the needs of professionals. 
They provide your team with an experienced content marketing agency with a strong focus on social media posts.
What Platforms Does Social Media Management Cover?
Watch the video above on the social media site for a business. Then, tell me the basic concept of social media management if it involves the involved social media platforms. 
It's an intelligent question because you focus on your business's most valuable social media accounts. So here are some popular social networking tools.
Pinterest
This social media application has almost 4 million active users monthly, allowing businesses such as cabinet manufacturers, clothing shops, and florists to communicate directly with the targeted audiences. 
Discover how the social network can use the Pinterest app in a business or personal social networking platform. Unlike most platforms, it has focused exclusively on social networking platforms. 
Most Social Marketing Services include Facebook, Twitter, Facebook, LinkedIn, and Pinterest.
Instagram
Almost 200,000 users use Instagram each month, and it is now one of the leading social networks. The use of images and video encourages businesses to bring innovative ways to capture and engage their audiences. 
Learn how Instagram can help your social media marketing strategy. Instagram can provide an excellent platform for social marketing in some market segments.
Twitter
Twitter has more users than Facebook. It allows a business to connect with a user 
community that interacts daily on the brand website—the advantage of targeting a specific target market. Twitter isn't for everyone. However, Twitter offers value for those with specific business sectors.
Facebook
The company has over 200 million Facebook users and is a compelling platform that users of all types and sizes widely use. 
The social media marketing agency will also focus on Facebook because of its broad audience. So how can Facebook help you grow your online business?
YouTube
YouTube is used by nearly two billion users and is available to over 80% of American adult users. 
The companies also use YouTube to create how-to video tutorials and show off the inside of the company's business activities. In addition, YouTube is an excellent social media site.
LinkedIn
LinkedIn is a social networking site with over 775 million members globally. It's an ideal way to recruit and establish yourself with the industry leaders.
Learn how LinkedIn works for social media marketing: LinkedIn has various benefits for your business.
How Can Social Media Help Your Business?
Social networking tools are designed to help small businesses increase sales. How should I invest in software or services without increasing my revenue? 
Social media management tools and services offer numerous valuable features to energize and attract customers. In addition, social media management tools have advantages if used properly.
Using a social media company or a few tools, you can change your strategies quickly without spending too much of your time. Please see the following social media management elements. First, get your audience engaged in the latest marketing technology.
Manage Multiple Accounts
Given the current state of Social Media; the biggest challenge is navigating multiple accounts. Between Facebook, Twitter, Instagram, LinkedIn, and TikTok, the amount of account management required will overwhelm even an experienced person in business. 
These accounts can be sorted into one platform using the Social Media Administration. As a result, you can quickly post any one of them instantly, reducing your hours of daily work. In addition, by sharing content across multiple sites, you can ensure a consistent strategy as it will appear on your website.
Schedule Posts In Advance
One of the saddest things about Facebook is how the most effective times to post often do not coincide with what you are on Facebook. This means you have to disrupt your day by posting something random with little coordination. 
This social networking software fixes everything. The software enables you to create your post for live viewing anytime, no matter the date. 
You will be able to schedule many posts days, weeks and months beforehand, letting you complete a full Facebook, Twitter, and YouTube marketing plan with just one hour to spare.
Social media management involves the study of social media audiences to design a social media marketing plan. 
With Brainvire, you can build a strong social media management team that will help you to thrive as a successful business.
Collaborate On Content
Social networks have permanently changed standards, which can be difficult, especially for businesses. However, you can reach customers efficiently with the amount of noise and the resulting viral material. 
Here people can work together using social networking software. Although social networks have no way of facilitating many collaborations, they offer an open-source platform for all of your workers to access. 
This enables their work on specific posts or full-scale campaigns.
Take A Feedback And Respond Efficiently
With 54% of consumers wanting support via Twitter instead of the telephone, it is critical. However, it is a difficult task requiring 24-hour support staff to keep track of everything. 
With Social Media management software, you can easily keep an eye on your social media. For example, you could contact customers directly who comment on the contents of your website or even offer a chatbot feature to answer immediately to help you develop the response.
Receive Comprehensive Analysis
Understanding commenters and their frequency is critical, but effective marketing requires data, and many social platforms lack that area. 
In addition, social media management software can provide a complete reporting solution for a successful social strategy. You have access to demographics, geographic statistics, and many valuable data sets.
Analyze Social Engagement
Although Social Media provides a monitoring tool for users, the process of tracking can complement their engagements. 
With social marketing software, you can get everything you need to know. It will allow you to plan more effectively and know what strategies work.
How To Get Started With Social Media Management For Businesses?
Researching Your Target Audience
Social media marketing is all about finding out what audiences are searching for and how they are using it. Social networking is complicated when an agency doesn't know what their customers are and their goals are based on them. 
Find your audience online. Social media management is critical to boosting investment in social media.
To attract more clients through targeted marketing, you will have a higher return on investment (ROI). 
Imagine social media advertising in dentistry. While some doctors provide pediatrics, other providers offer implant services. These are in the health and medical sectors with totally different audiences.
Auditing Your Existing Social Media Strategy
Want to know how to promote your business online? You can spend your free time auditing the current plan. 
The Social Media Audit gives you an idea of how well your social media campaign works. A typical part of an online social media audit is that your audit can instantly help you understand your social media strategy. 
It offers a basis on which to improve your social media campaign. For example, when you partner on Facebook or Twitter, the management of the website takes care of everything.
Choosing Your Social Media Platforms
The next step involves picking up a social media account. Again, time is an essential resource when implementing social networking for businesses — a key component in making the right decision. 
Although you can get an account on top social networking sites such as Twitter or Facebook, you should not be divided equally between them. 
Prioritize social media based on the volume of usage by the user. Do an analysis and know which networks matter for your target audience.
Posts
Social media is a valuable tool in managing your content. But if you try to choose a "quantity over quality" method, there might be some additional expenses. Even with only one account, social networking tools will limit how many posts can be scheduled. 
As with all of your scheduling posts, you will need a higher price, so you should always keep these factors in mind as you choose a tool.
Features
Managing the social network can take several shapes. From scheduling posts to assessing trending topics, there are plenty of options for using the right platform. 
As you can imagine, providers have varying features which can significantly 
influence how much you'll pay. For example, most common plans have scheduling and posting support. 
Typically, though, for marketing and analytics features, you'll pay more per month than most companies do.
Cost Of Social Media Management Services
Using the Social Media Management platform is ideal for breaking into new opportunities. The price is understandably higher, usually from $4000-77,000 per month, and these professionals' results are worthwhile. 
According to WebFX, outsourcing social media management is $900 to $7000 per month on average. 
The Social Marketing Service is a service that helps you develop a marketing campaign that helps your company improve its social media visibility by implementing a centralized marketing strategy for your target market.
Platforms
Many tools integrate into Facebook, Twitter, Instagram, and LinkedIn. Depending on the nature of social platforms, it is worth considering the cost of each service. 
TikTok is far from standard on most social media, but it is possible to find them. Loomly, in general, is a good option even with the additional costs for coverage you want.
Accounts
One platform can manage Facebook and Twitter. However, depending on your account size, the price may rise as the account grows. 
You can use Twitter accounts on any platform you like but don't have fewer than 6 different accounts, so it can be worth it to get some new accounts added.
Cost Of A Social Media Management Tool
Social Media Management Software may cost a little over $500 or more a month. It's huge, but it'll require some consideration before getting this specific range to suit you. 
Most social network management applications have five significant features: account, Post, Users, Features.
Best Social Media Management Tools
When you start using social media, your experience will improve, and your productivity will increase. In addition, these paid tools will assist in scheduling and responding to feedback. 
| | | |
| --- | --- | --- |
| Sr. no | Name | Price |
| 1. | Buffer | – Free Plan for individuals – Team plan starts at $99 |
| 2. | Agora Pulse | – Starts at $49/month |
| 3. | Hootsuite | – Free Plan for individuals (with limited features)- Team Plan starts from $100/month |
| 4. | Social Oomph | Free Plans with limited features |
| 5. | Sprout Social | Premium Plan at $99 |
| 6. | Every Post | – Free Plans – Paid Plan starts from $9.99 |
These are some of the best social networking tools that will help you manage several social media at the same time. 
Wrap Up!
Social Networks are information that an individual creates for a social networking site like Twitter, Facebook, or Instagram. This platform is of special interest to the business since it allows for better direct interaction with users than traditional advertising.
Social media marketing is based on creating and implementing marketing strategies to get customers to your site via your Facebook page. Unlike marketing for a website, a social network is built on social networks.
Social media management involves managing a website's online presence through creating posts analyzing your post. In addition, social media management includes engaging with social media user interactions.