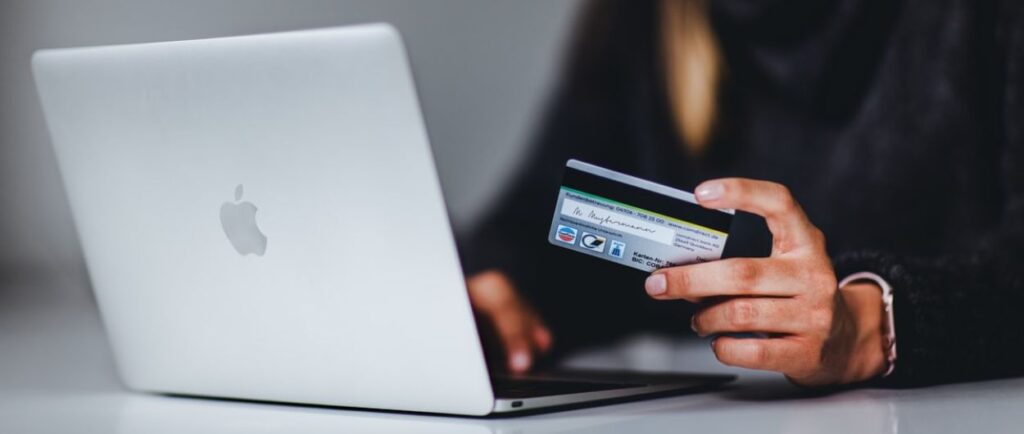 Today, digital marketing is used for digital branding as well as digital retailing. Digital Marketing has increased in the last few years, with startups embracing digital mediums. In today's digital world, online presence is essential and a crucial part of success. The same can be said about the client who operates from the United States of America.
"In the United States, coupon aggregation services are quite popular. It is a cost-effective service for online retailers that allows them to reach their consumers via coupons. They provide four sorts of coupons: Pays-2-Share, Printable coupons, Exclusive Coupons, and Deal Alerts. Coupons allow businesses to attract new customers at a low cost. Because of this, the number of coupon aggregators providing their service has grown greatly in recent years."
Brainvire Infotech is one such company that offers 360-degree digital marketing solutions to help companies like the Coupon aggregator to reach out to their target audience more effectively through content marketing, social media marketing, Email Marketing, Google Adwords, etc. In addition, with growing competition, Brainvire wanted to find a method to assist its clients in distinguishing themselves from their rivals.
Brainvire was able to set itself apart from the competition by providing coupon management services. Customer engagement solutions assisted merchants in delivering useful information across all touchpoints of a user's online trip, allowing them to build more devoted customers and increase their lifetime value.
This includes Google certified specialists, content marketers who work with digital marketing agencies like Brainvire to understand how effective it is in comparison to traditional off-page SEO procedures that they had been spending significant sums of money on link building services that don't guarantee any results in the long or short term because the search engine algorithm changes daily.
There's a lot of buzz around digital marketing, and it comes with its own set of challenges that only the experts can tackle. Digital marketing services are simpler and more cost-effective than traditional media, although they generally provide results.
Our digital experts keep track of every metric and analytics to improve client interactions with potential consumers when customer benefits are at their greatest. We deliver a comprehensive list of services, including content creation, distribution, moderation, and community management. This increased the number of visitors to the client's website. In addition, it improved the client's search engine rankings by providing high-quality backlinks that naturally boost organic reach without the need for expensive sponsored promotion on search engines or social media sites.
For a full-fledged digital marketing agency such as Brainvire, it is all about creating success stories for companies and brands. Building a successful digital marketing campaign takes a lot of hard work and expertise in the field. My team at Brainvire has constantly been working to provide 360-degree digital marketing services to our clients. This includes full-fledged SEO, content strategy, design, app development, and much more.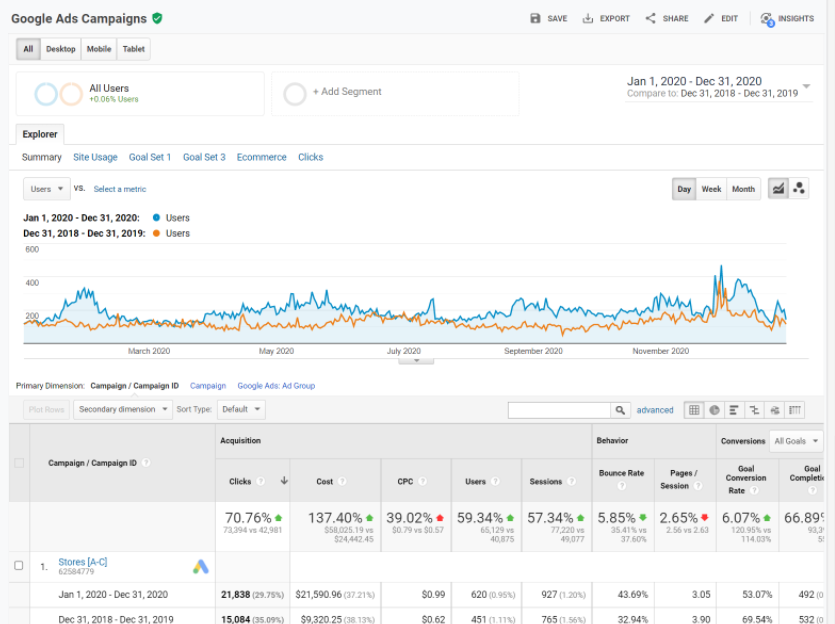 As part of a recent digital marketing campaign for one of our US clients, an aggregator that gives access to coupons from multiple retailers in one place, we have been able to create a successful digital presence that has helped them increase their revenue tremendously.
 The client is a digital coupon aggregator which provides coupons from more than 700+ stores and brands across USA & Canada, covering food, fashion, health & fitness, etc.
They believed in our one-stop solution for all of their digital marketing needs. Our team of digital marketing specialists used innovative methods to assist them in growing their businesses online by addressing each of their unique requirements.
Our digital experts began their activities by thoroughly analyzing the client's website and existing digital marketing efforts. We then worked our way up through various online mediums such as blog optimization, guest posts, and SEO optimization. We also worked on digital marketing for the client's social media profiles to bring more traffic to the digital platforms of the client's websites.
We have a track record of assisting online retailers in generating more loyal consumers and increasing their lifetime value through our 360° digital marketing services. Our service includes content production, distribution, moderation, and community management, which help drive more visitors to client websites.
Our team of digital marketing specialists developed engaging customer engagement strategies to help our clients meet their customers' demands uniquely.
Our team has implemented a digital strategy by bringing more content on digital platforms which talk about coupons and discount offers that the client provides its customers.
In this article, you will learn about the digital journey's insights – how we worked with the coupon aggregator as their digital partner since the beginning to create a digital presence through digital marketing services.
Our expert team collaborated with the client at every stage of the campaign to create engaging infographics tailored for their target audience or video submissions well received by their consumers or images that relate directly to their business objectives.
We understand the importance of connecting with prospective customers imaginatively, so digital marketing service helps you to improve your brand engagement by creating content that connects with your target audience.
We provide SEO writing services to clients looking to increase their brand exposure through content marketing methods such as SEO optimization, guest posts, social media management, Google Adwords, and so on.
It was only a matter of time when a client asked Brainvire – an SEO agency based in the US, for their digital marketing services. The digital experts at Brainvire took on digital marketing for the client to make the brand's digital presence better.
Although social media optimization is a time-consuming procedure, our team of SEO professionals has all of the necessary skills and knowledge to set us apart from the competition. Through SEO service, we ensure guaranteed search engine rankings by analyzing the current market situation and keywords required for a website to rank higher.

[Also read: Understanding the Challenges & Opportunities of ECommerce During COVID-19 Through Statistics]
Content Creation and Distribution
Content is the king; no matter how many strategies you put, the content will always remain an essential aspect for digital businesses. So my team analyzed the client's target audience and created an excellent content strategy according to their needs and increased brand awareness efficiently.
Our content marketing team is skilled in using numerous tools to generate high-quality, engaging videos, infographics, blog articles, and so on. Our team has also distributed their content by submitting it to several platforms through our distribution service.
Social Media Management
We are the top social media marketing company with a pool of experts available in-house. Our social media team provided effective social media management services that increased brand awareness in the United States and globally. Social media has become an essential medium of communication amongst the masses. Therefore, it is inevitable to be present on different Social networking sites to reach out to their target audience. Our Digital Marketing  PPC services helped the client manage multiple social media accounts like Facebook, Twitter, Linked In, etc.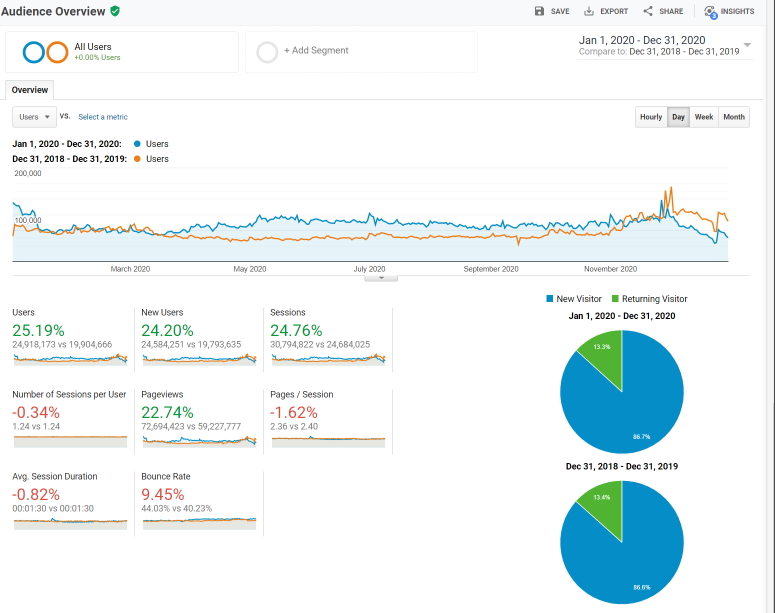 Brand Awareness Campaigns
We acquired a worldwide database of people interested in our client's products or services at Brainvire. Then, our digital marketing experts created effective campaigns, such as social media and email advertisements, that were sent to the right audience and reached owing to their demographics, location, and other relevant criteria. As a result, our company's success is based on our ability to help clients improve their brand recognition in every conceivable way.
Content Marketing Services
By telling the stories of people (also known as Customer Success Stories), emphasizing their distinct/USPs, and promoting new coupons released by several companies through informative blogs, video, social media postings, SEO, email marketing, etc. Brainvire's content marketing service assisted the coupon aggregator in generating more Leads and Sales. In addition, we provided content writing services with a personal touch, recognizing each company's brand needs and target audience. 
The team worked mainly on content marketing and several other content-focused works. The content marketing era is upon us. It has become increasingly difficult for businesses to create content and hope that audiences find it. Instead, content must be unique, interesting, thoroughly researched, hyper-targeted and impactful to get noticed.
Brainvire content strategists focus on content distribution, content promotion, and content optimization. This approach makes sure that content reaches the target audience who is most likely to engage with it.
When we started working with our client, we reached their customers predominately through organic search (about 70% of their customers came from Google). However, as more competitors emerged, they saw a decline in this number – content marketing became the way to strengthen their existing content, engage with customers, and attract new ones.
Following is the content marketing strategy we developed
We started with a content audit and discovery to understand the client and their audience and where content opportunities lie. Then we mapped out content themes around the customer's topic interests and identified content gaps that needed to be addressed. Next, we developed content ideas for the client's blog and social media platforms.
As our client's content marketing strategy was rolled out, their organic traffic steadily grew. Within three months, they started to see an uptick in visitors coming from Google search. The content marketing efforts combined with Brainvire's content distribution and promotion strategy have successfully increased clients' content visibility, traffic, and engagement.

[Also read: An Exclusive Interview With Larry Kim Reveals An Effective Strategy For Any eCommerce Business]
Blogs
We already knew that blogging is one of the most effective content marketing techniques for obtaining higher ranks, allowing our customers to attract more visitors to their site. So we started by creating content around the following themes – product content, trend content, helpful content, coupon content, and deals content. Then we wrote compelling headlines that will engage readers and encourage them to share our content with their friends. Finally, we used 16+ content associates to write content.
The brand is now more recognizable, resulting in higher quality leads and improved consumer pleasure. Our content marketing staff developed excellent blog articles regularly by incorporating various components such as images, videos, etc. The client acquired a high level of visibility among its targeted audience as a result.
We wrote content for the top-performing blog posts on our client's blog, so they rank higher in search results. We also optimized content for SEO and found a way to include FAQs content with structured data markup.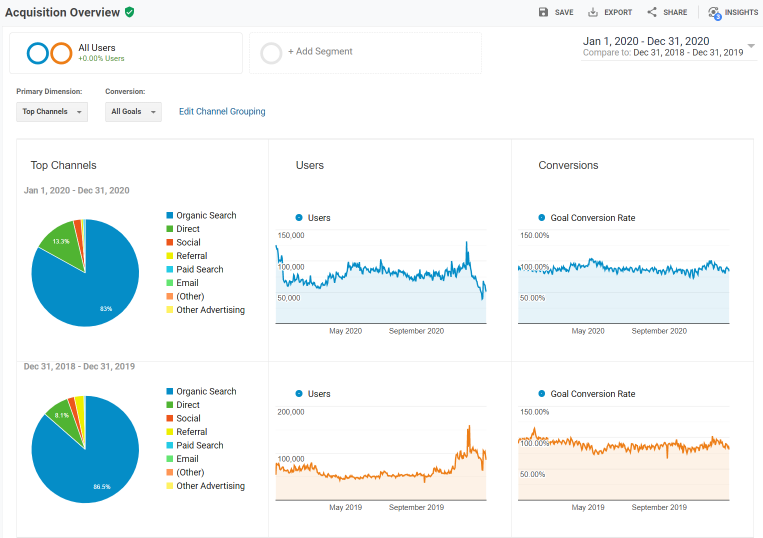 Email Campaigns 
Using the client's preliminary data, we generated an email list. We urged their consumers to engage with them through emails that included material about the coupons from different brands or services provided by their business, which increased interaction among their target audience. 
Our Email marketing staff developed effective email marketing campaigns that were relevant to their company and target audience. As a result, we made sure they received the greatest return on investment from our digital marketing services.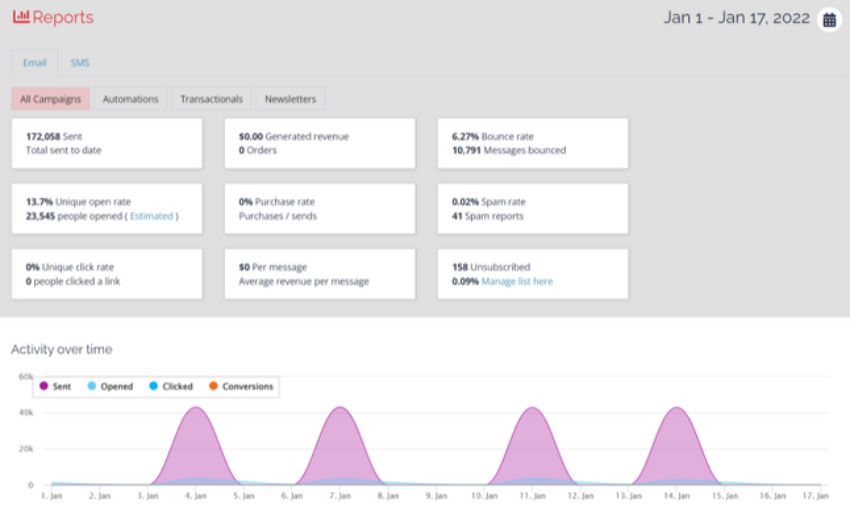 SEO Optimization for Websites/Blogs
When it comes to search engine optimization, my team is in command. We provided our client with an SEO optimization service for websites by ensuring that each page was search engine friendly and thus increased visitors. So if you're searching for a trustworthy 360-degree digital marketing agency in the United States, Brainvire has got you covered.
Social Media Optimisation (SMO)
We encourage you to explore our website further. To learn more about how we may assist you, visit the page that addresses your company's needs. For example, we provided the best SMO services for social networking sites like Facebook, Instagram, and LinkedIn by setting up accounts and pages with superior content strategies. In addition, social media optimization services helped our clients expand their reach and audiences on these social media networks.
We created engaging content that included brand name mentions, hashtags, popular content on social media platforms, and content that the target audience would share. We have created content on Facebook, Twitter, Google+, and Pinterest. We optimized content with long-tail keywords so it gets a higher ranking in Google's search results. In addition, we used infographics to increase CTRs.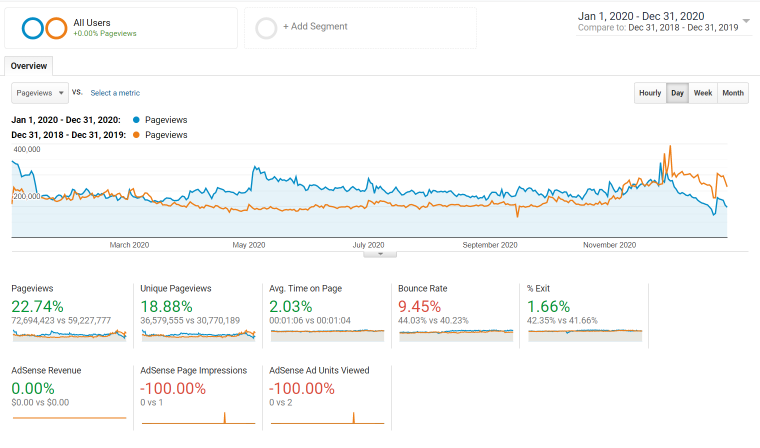 Videos Content 
We created content for top-performing videos content on YouTube.
Call to Action Service
We are one of the top conversion rate optimization services that developed a world-class call to action solution that allowed our client to grab 100% of the market share in the coupon aggregation sector. A compelling call to action message, high-quality content with a strong landing page, and website traffic has inevitably resulted in more people than usual visiting their website and landing page, resulting in a higher conversion rate.
"I constantly analyzed the digital landscape to provide our clients an edge over their competitors. In this case, as part of the digital marketing campaign for our client, my team has been able to establish a digital presence that has helped them increase their revenue by 40%," said Bharat Patel, the Head of Digital Marketing at Brainvire.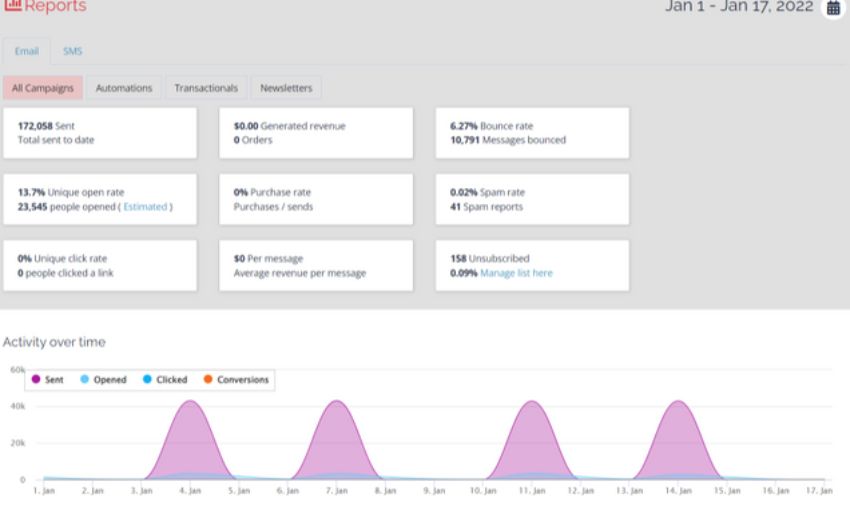 Read on to learn about all the aspects of setting up a successful digital presence and how we made it happen for this client.
Backend
Brainvire worked on the backend for data integration and provided required analytics and insights with data from multiple sources. Also, we worked on the backend of the client's website, including the scalability of sites. We ensured that all necessary pages were indexed in search engines to show up when the needed keywords were searched.
Brainvire worked on the backend of the client's website, including the scalability of sites. In addition, we ensured that all necessary pages were indexed in search engines, so they show up when the needed keywords are searched.
To build a 360-degree digital presence for our client, we had to first understand their product offerings in terms of coupons and brands.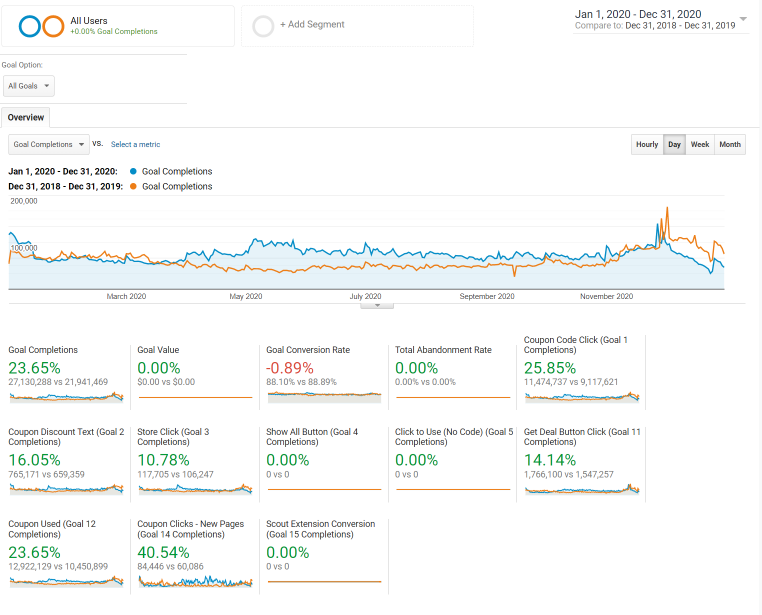 Coupon Management Portal
We created a coupon management portal that has aggregated different brands to list coupons they can offer their client base. This has given the client's digital presence the required boost it needed initially. We also worked on providing an easy-to-follow content strategy to increase the organic outreach of the campaign.
We organized all digital efforts by creating a coupon management portal that aggregated digital marketers, marketing agencies, and strategists who wanted to list coupons they could offer their client base.
Therefore we created a digital content marketing strategy around the digital coupon management portal and created blog posts to educate customers on digital coupons, how it works, and their importance in today's digital world. 
Scout(Chrome Extension)
Scout helps find valid or invalid coupons by entering details of a coupon into it and getting results almost instantly to save time and effort in searching all over the internet for coupons. In addition, if no match is found, an email notification allows people to immediately reach out to merchants with suggestions so they can quickly process them as well.
Organic Search Performance
We knew our content strategy had to be focused on organic search growth. That meant we needed relevant and high-quality content to provide customers with value and the content they would want to share.
Within three months, we saw a steady increase in the number of visitors coming from Google Search. So we know that content is being found by our target audience because there has been an increase in engagements for content that we have produced.
Additionally, content distribution and promotion strategies have successfully increased clients' content visibility, traffic, and engagement.
As you can see, content marketing was very helpful in increasing the organic search performance of the client. In addition, content marketing has reduced manual work because Brainvire used content associates to write content. We know that content is being found by our target audience because there has been an increase in engagements for content that we have produced.
We streamlined all digital marketing efforts for our clients under one umbrella, so consumers don't have to search different sites for coupons or scour through various retailers' ads. 
Instead, our team integrated digital marketing efforts for the client so consumers could find digital deals and coupons all in one place. We also conducted ecommerce SEO services on several blogs related to eCommerce, digital marketing, and coupon categories to extend the outreach of this digital campaign.
FAQs
We improved organic reach for 700+ stores/brands by implementing our team's expertise on their FAQs. We worked with the client to enhance organic traffic and added value-added content to their website's FAQs, increasing its organic reach. In addition, the Organic FAQs from my content team have been highly beneficial in boosting organic traffic to their digital platforms. 
Our content developers developed FAQs for Facebook posts that resulted in increased website traffic. Additionally, we used structure data markup for FAQs; our SEO team assisted them in identifying the appropriate structure data markup.
We implemented frequently asked questions on different popular categories providing digital coupon services to their customers, including food & groceries, fashion & lifestyle, home & living, health & fitness, automotive, travel & entertainment, digital coupon.
A Quick Summary of This Customer's Journey
Digital marketing is a way to promote digital brands and products through digital platforms. Brainvire created a digital content marketing strategy to drive coupons from digital platforms such as Google, Bing, Facebook, and their website. By doing so, they brought more traffic to their businesses online, which increased the client's sales efficiency by 10x from when the site started using digital marketing techniques implemented by Brainvire.
As a coupon aggregator, the client was constantly looking for ways to increase their customer base. They were skeptical of how it could be tailored to meet their specific business needs. Less than three months later, the client has more coupons than ever before and is on track to break their record number of user signups this year!
To implement our digital strategy, we first did a content audit on each page of their website through various tools such as Google Analytics Content Matrix, Screaming Frog SEO Spider Tool, etc. 
Brainvire team reduced the manual work involved with digital marketing by creating a digital management portal where one can centrally manage coupons through one dashboard rather than having separate dashboards for each retailer or brand. Brainvire also implemented a digital strategy by integrating Scout-a Chrome Extension that allows marketers and store owners to create creative content on social media profiles like Facebook, Pinterest, etc.
We worked on short title structure according to different categories using H1 tags while keeping keywords in mind throughout the article.
We wrote different blog posts such as "What are Digital Coupons? ", the benefits of using digital coupons, etc. In addition, the Brainvire team also did social media outreach for popular platforms like Facebook, Pinterest, etc., to drive traffic on digital platforms of their businesses online.
We have successfully done SEO optimization for all digital properties related to the client's business, including website, blog, social profiles & digital coupon portal. As a result, all websites are now loading faster than before after implementing our efforts.
We followed other digital marketing best practices such as Google Analytics, Google Search Console, Google Tag Manager, etc. In addition, Brainvire digital experts also integrated a digital coupon management portal with various digital marketing tools using webhooks and API calls to fetch live updates on coupons available.
Finally, we ranked the digital properties of their websites through digital marketing services such as content creation, guest posting on popular platforms like blog SEO optimization for digital SEO by implementing on-page and off-page search engine optimization techniques. 
We did the following activities to implement the digital strategy:
We worked on content creation and digital strategy implementation, which led to increased traffic on digital platforms of the digital coupon management portal. We implemented a digital marketing service by creating blog posts, articles, social media outreach, etc., to drive digital traffic from search engines to the digital coupon management portal. Brainvire also brought more content on various digital channels such as website blogs, Facebook profiles, Pinterest profiles, etc.
Contact us to learn more about how Brainvire can help your business succeed.
We are just a click away!
Client-Side Story 
All started with a simple idea – to revolutionize the coupon industry. We have been successfully doing that for many years now, and it wasn't an easy journey!
As the competitors were growing along with the company's operation, we needed a partner who could take our digital marketing efforts to another level, as we had reached a saturation point in terms of the number of coupons available on our site.
We looked around and decided upon Brainvire Digital as they seemed like a team that was passionate about helping businesses grow through improved visibility on search engines such as Google. We were not disappointed!
The Brainvire digital team came up with several creative ideas and implemented them within three months, after which we saw an increase in traffic by more than 100%. Our conversion rates improved by over 30%, and we were soon number #1 on Google search for several key phrases.
Digital Head Testimony
The client is the most significant coupon aggregator platform in the United States. It has its presence in various verticals like Coupon Booking, Hotel Room Bookings, Car Rental, Commercial Deals, etc.
They came to us to integrate the website with the backend portal, which helped them manage their team better. We did a 360-degree Digital Marketing service for them, including Portal integration, Coupon Management, Content Creation, and Blog Optimisation.
The Backend portal helped them manage their coupons better as they were people working together on the same product. They had coupons with over 700+ brands, and hence driving that would have been a tedious task. We implemented "Scout," an in-house Chrome Extension that made their life easier.
They were getting good traction on Social Media, and hence, we did a detailed Blog Optimization to get them better visibility for the same Brands. We also implemented various SEO strategies to enhance the organic reach and better ranking for many of their blog posts. We offered them two types of Coaching Programs: "Coupon Training" and "Blog Training" so they could manage the content efficiently and create engaging content in terms of tone and language.
As a result, we helped them generate more audience engagement which eventually helped drive the company's business higher. It was great working with an enthusiastic team like theirs who wanted to do everything possible to improve their brand visibility online. 
The customer's digital marketing success story is our success story. We are proud of the digital marketing services we offer to the client. This digital marketing success was all possible with Brainvire's 360-degree digital strategy. Our digital strategy started with understanding the client's business, competition, customers, website traffic analysis, and so much more! Every digital marketing campaign is based on this comprehensive digital strategy to deliver results that are measurable.
Testimonial
The client said, "We're happy to say that everything's working out great for us. We're now seeing a steady increase in our customers with over 30% of the market share due to the implementation of your 360-degree marketing service. Content marketing has worked wonders for us as well, positioning us as an authority in this space."
In a meeting, we asked the client, "Can you share more about what you have done and achieved through our digital marketing services?"
The client replied, "Of course, I can tell you more about all of this below. If you look at how we started up a couple of years ago, it was mainly on Facebook where we would post coupons, articles, and any interesting thing related to coupons on their newsfeeds. 
That initially helped us reach 70% of the market share, but then it eventually plateaued out. That's when we requested for your company to help us with your 360-degree Digital Marketing Services and Content Marketing Services so that we can increase our market share."
Also, the client added, "Once you started working on our marketing campaigns, I would say that it did not take a long time before coupons and everything about coupons became a popular topic in social media."
"You're absolutely right. As soon as we began implementing your services, the number of people following us on Facebook shot up from 500 to almost 10,000. We also saw an increase in likes and shares, which were beneficial to our Google rankings. In other words, it's been quite positive all-around."
Well, that's what we like to hear. We're glad that our client found value in our services, and I hope we keep seeing more growth from their end! 
This success story would not have happened without the help of our content marketing. With so many coupon sites, our client needed something that differentiated the client from their competitors-something that would set them apart. We determined where the client fits best on each platform and what types of things people liked seeing there using these strategies. This lets us tailor our content marketing messages to the different crowds, so you'd see us on Pinterest posting pictures of must-have items for back-to-school shopping while they were sharing deals on Facebook.
Our 360-degree digital marketing service included social media marketing. We used our content marketing to help determine what types of posts perform best on which networks, giving us a leg up when it came time to create their posts. This helped us allocate their resources more efficiently and scale up campaigns that worked well.
Speaking of scaling up, thanks to our search engine optimization efforts, the client has seen steady growth in traffic since day 1! 
We put together a detailed plan including highly targeted keywords based on their unique value proposition and each product category they offer to ensure that new customers find the client even if they were just searching for a specific type of coupon. Our SEO experts also built links with reputable news sites, which helped increase their rankings in search results, resulting in an additional 30% visitors each day!
Because of our complete 360° digital marketing service, the client has seen amazing growth this year! With these strategies, you can too! 
Our customer is the ultimate destination for users looking to browse and save on their favorite brands. With thousands of coupons available, it's easy to find discounts on virtually everything! The site has recently rolled out its 360-degree digital marketing solution, which has allowed them to see an increase in revenue of 377%.
Before partnering with us, they spent most of their budget on paid ads while neglecting some less effective campaign areas. With our help, we created a cohesive strategy that helped them streamline many aspects of their business process. From content creation and syndication to even email marketing. We also introduced them to two major social media platforms that have skyrocketed engagement over the past year.
The client realized that they needed to apply the same effective marketing techniques they used for their website on social media channels. From content development, syndication, and even email marketing, we created a cohesive strategy that helped streamline many aspects of their business process.
Brainvire has allowed the client to take their existing ad budget and generate five times more revenue. They've seen a dramatic increase in their revenue!
Key Takeaways
1) The client increased revenue by 377% with Brainvire's help
2) Social media engagement has skyrocketed 
3) The client realized they needed to apply the same marketing techniques online that they used for their website