Undoubtedly, android is one of the most popular operating system used now-a-days for Android App Development Services. It's an ideal OS for smart phones and tablets invented by Google. According to a recent survey, Google is activating more than 700,000 smart phones and tablets on daily basis giving rise to the huge demand of android operating system in the market. Android possessing a strong hold in the market offers plenty of benefits to the developers to develop innovative mobile apps across different needs like news, travel, games, education, business etc.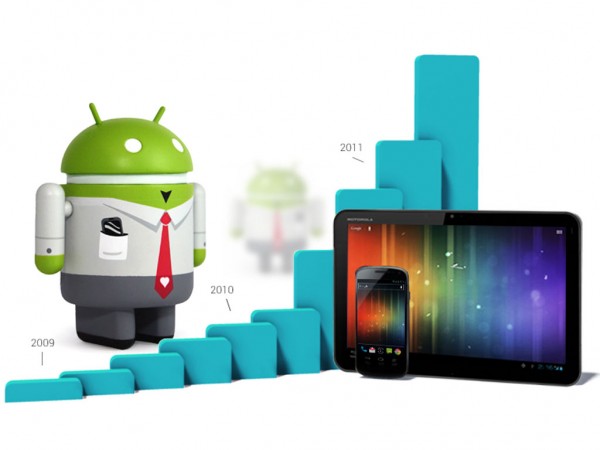 The Android Mobile Application Developmenthas gained a rapid acceptance among the android developers due to its open source nature. Whether you are looking out to access the information from anywhere and anytime or willing to share a business plan, android apps will offer it all. There are almost thousands of business apps available in the market.
In this blog post, we will discuss the most highly innovative and useful business apps which are developed keeping in mind the ease of use and business productivity.
Google Maps
Google Maps is one of the most versatile apps available in the market. It is equipped with Google Latitude, a highly imperative geo-location feature that allows the global users to share their locations with the other people on the go. This app also helps the user to locate their peers on work, holiday or any other travel.
Documents to Go
With the help of this innovative application the user can view MS Word, Excel and PowerPoint files on their mobile devices while travelling. It extends full compliance with the formats such as doc, docx, xls, xlsx, ppt and pptx. It also allows the user to edit the files from the Google Docs account directly. Also, with the full version of this business application, you can easily edit and create your document files with ease.
ezPDF Reader
ezPDF is an impeccable multimedia PDF viewer that supports a number of audio, video and TTS files. Being one of the best examples of android mobile app development it allows the perfect use of annotation features in order to add text boxes, sticky notes, cross-outs, shapes, underlines in PDF files. This very unique application offers features like search and selects the text, auto-fit zoom as well.
Spreadsheet
This fully versatile and XLS compatible spreadsheet application gives more than 100 spreadsheet functions together. This application includes features such as searching, sorting, and formatting. This is a perfect example of sustainable android app development that offers users to view, edit and send attachments through other applications such as Gmail.
mShare
mShare is a compact and very perfect integration of FTP and chat applications on android mobile. This app lets the user transfer or exchange files to and from your computer and other mobile devices. Using this application, the user can perform any work on any size of file, contacts and data storage available. This is another great app that increases business productivity.
In this era of technological innovations, one must leverage benefits from such apps that do not imply personal use but also increases business productivity. What's your view on this? Leave your replies in the comment box below…!