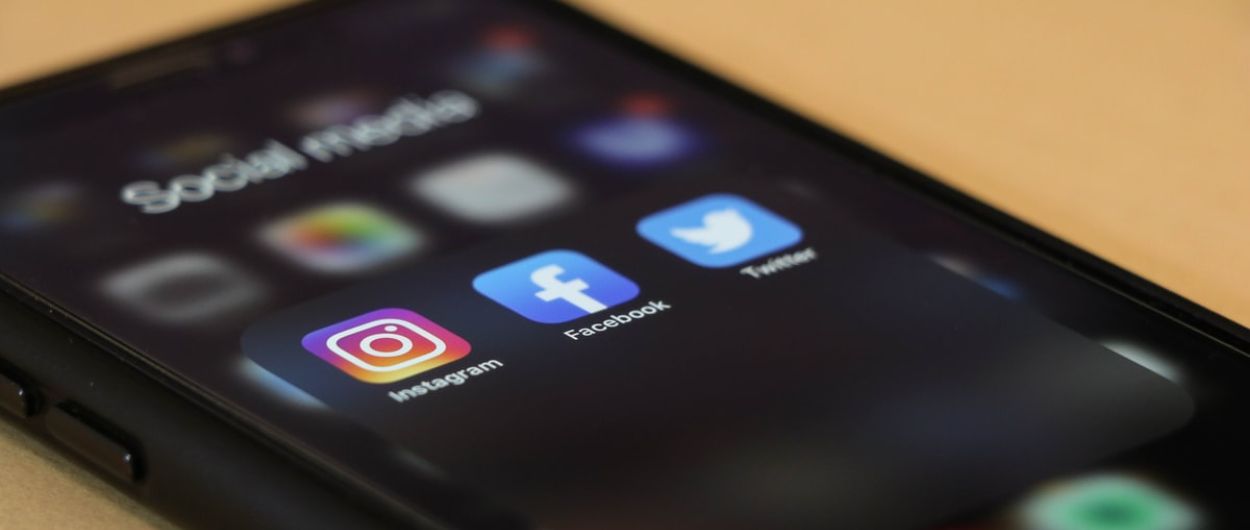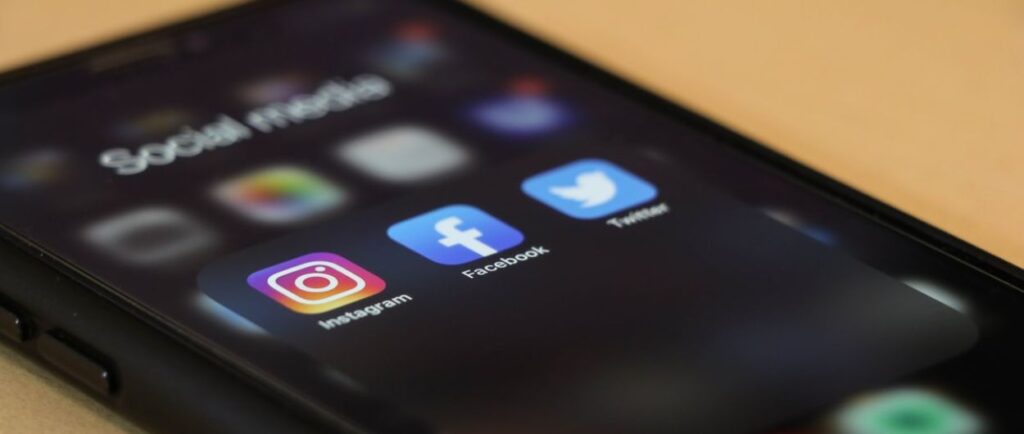 Social media advertising is a growing industry that can help brands gain a competitive edge. They allow you to market your product or service and get a return on investment in a short time.
The top 6 social media advertising platforms are Facebook, Instagram, Twitter, YouTube, LinkedIn, and Pinterest. These platforms have been around for quite some time, but they are still very powerful because they have such a large audience.
These social media advertising platforms allow you to target specific audiences and demographics as well as provide you with tools to measure your results in order to achieve maximum ROI.
The future of social media marketing is bright, and it's not just because of the growth potential; it's also because of the growing number of platforms that are willing to help advertisers reach their audiences.
To see what's next for your business in the social media age, it is essential to know what is social media advertising, what platforms are most popular, and how you can use them to advertise your products or services.
What Is Social Media Advertising?
Social media advertising is the online equivalent of traditional media ads. Businesses can promote their products and services on social networks like Facebook, Instagram, Twitter, and YouTube. They can also target an audience based on demographics and psychographics.
Is Social Media Advertising Effective?
Social advertisements have an immediate investment ROI. It might be worth posting a sponsored post early morning to get some feedback at lunch. It has been proven to be the most effective form of advertising as it reaches a larger audience that would not have otherwise seen or heard about your product. Advertising in this way also helps businesses build relationships with their potential customers.
In order to go further, you need to create a strategy that creative enough to grab the attention of the busy users.
A creative social media advertising strategy is not just about creating and sharing content; it also includes the marketing process that leads to the creation and distribution of content.
Before you even think of creating a social media advertising strategy, you need to know your target audience. You need to know what they are interested in, what they care about, their influencers, and how to reach them.
Here are some steps for building a creative social media advertising strategy:
Step 1: Define the target audience 
The target audience of social media advertising is intended to be a niche group of individuals. 
These individuals are typically:
Very receptive to the campaign
Interested in the product or service being advertised
Have a high purchasing power
The target audiences can vary depending on the specific goal of the campaign. For example, if your goal is to get people to buy fashionable apparel, you might want to target young people who are most likely to purchase apparel. On the other hand, if your goal is to increase brand awareness, you might want to target a wider variety of demographics interested in your campaign.
Step 2: Set clear objectives 
Objectives are key elements of any ad campaign. They determine what the campaign is meant to achieve and how it will go about doing so. Without objectives, you risk wasting time and money on a campaign that doesn't make much sense or meet its intended purposes.
Step 3: Develop creative ad ideas 
Generating creative advertising ideas is the art of presenting a product or service in a way that achieves its goal with minimal effort. It takes skill, experience, and insight to develop an effective ad, but the essential part of any marketing campaign is always the message.
Create a message that makes the users feel incomplete without using your product or service. 
Step 4: Create an ad promotion plan 
Creating an ad promotion plan is a crucial step in the marketing process. This outline will help you create a comprehensive strategy for your advertising campaign, which will help you achieve your advertising goals.
Step 5:  Choose your platform wisely
For a successful ad campaign, you need to choose the right social media platform for your target audience. But which platform should you choose? The answer lies in the target audience of your campaign. 
Where does your audience spend most of their time, how active they are, what types of content get shared, and how much engagement is happening on the platform?
If you feel that choosing the right social media platform for your campaign is going to be a daunting task, keep reading. 
We have gathered all the information you need so that you have a better understanding of the platforms and end up choosing the best suited for your business.
Let's get started
Biggest Social Media Platforms You Can Use To Build Your Brand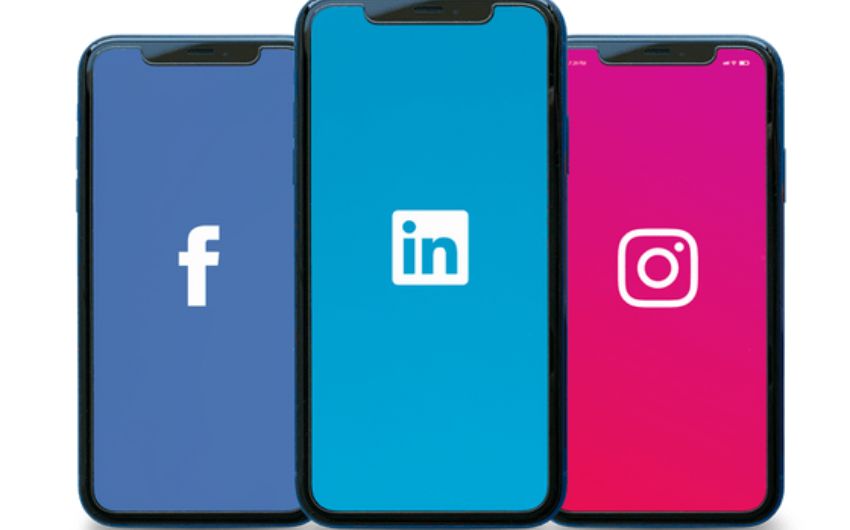 If you're unsure of where to place your ads, remember that every social media site attracts a unique audience. Find out your ideal customers and choose the platform that will reach you the most.
Take a close look at your ideal consumers, and be sure to advertise on the right platform.
Facebook
Facebook (also known as Meta) is one of the most popular social media platforms, and it has over 2 billion active users. 
"Meta's focus will be to bring the metaverse to life and help people connect, find communities and grow businesses.
The metaverse will feel like a hybrid of today's online social experiences, sometimes expanded into three dimensions or projected into the physical world. It will let you share immersive experiences with other people even when you can't be together — and do things together you couldn't do in the physical world." – Mark Zuckerberg
Social Ads On Meta
Meta offers a highly efficient marketing solution with a range of tools for creating ads, just how you desire. However, the best remains to come since it constantly improves the interface to make everything as accurate as possible.
Audience Network Improved Location Filters
Audience Network combines advertising and marketing. Unlike other monetization tools, this tool can have similar segmentation and delivery options as Meta.
As of recently, you can also exclude sites, applications, or content that you're not interested in showing ads on. In addition, you may limit advertisements to It allows the control of how the ad is displayed. You can enable these features in the campaigns you configure in your Campaign Settings. 
Global Demographic Segmentation
Secondly, your advertisement could target global audiences on Meta, making it easier for international campaigns. Previously, it was only possible to segment campaigns in one region and this meant global campaigns needed to be created manually. Now, the segments available can only be applied to web conversion or app installations campaigns. Some important points must be considered.
Lookalike audiences in other countries
Lookalike audiences help search for meta users sharing similar attributes. This Lookalike function cannot look for users within that country. It is also possible to find other users who share similar characteristics with you, making your international strategy significantly more straightforward to launch. The following must be stressed, though.
Sephora on Meta for Business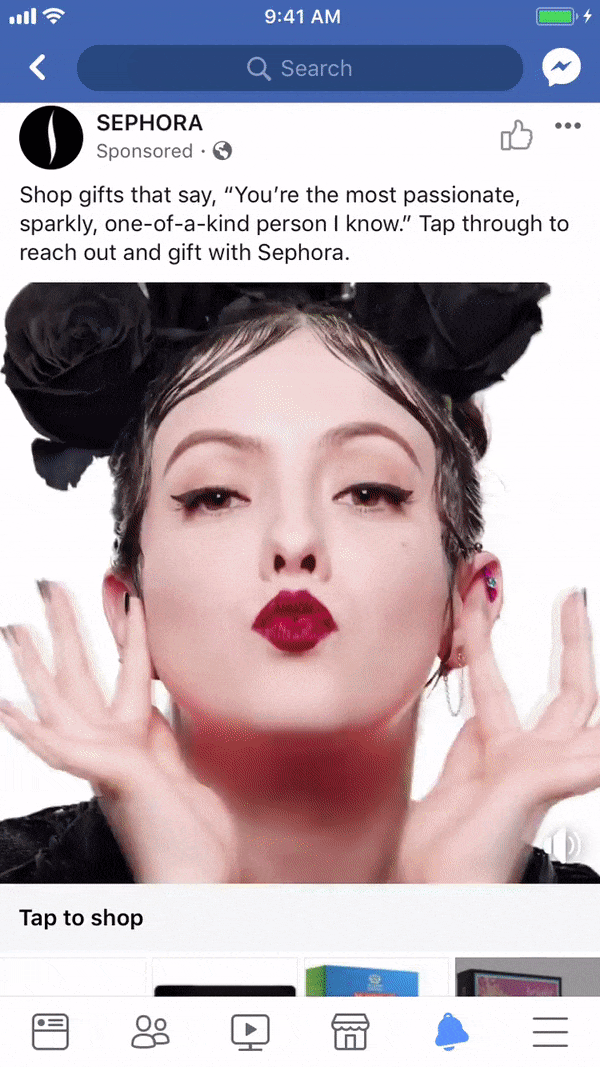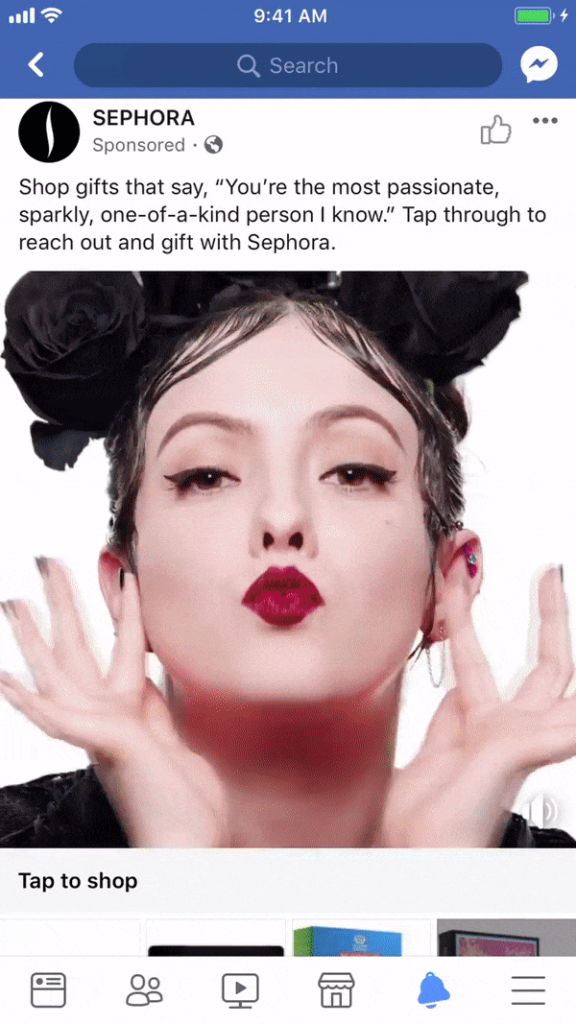 Sephora aimed its video ad campaign at capturing the attention of the masses. Sephora has developed a fantastic campaign that capitalizes on this. The brand's excellent product value and beautiful visual resulted in high quality. As a result, the companies reported a 41% increase in CTR versus the previous campaigns.
When it comes to Facebook ads, there are three main goals –
Brand awareness (getting people familiar with your brand)
Consideration (influencing people's emotions towards your products)
Conversion (driving sales)
These goals are responsible for 60% of the success rate for these ads.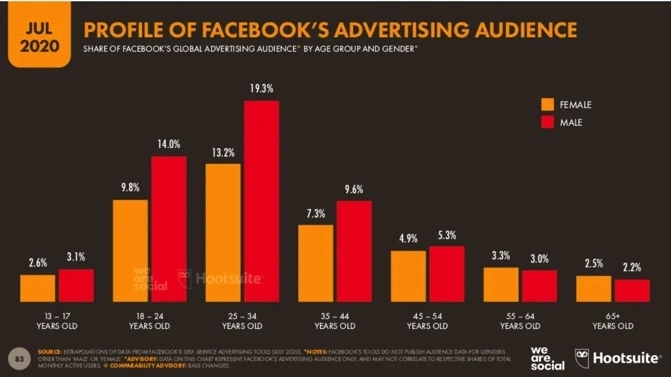 Plus, Facebook ads are cost-effective and easy to create. They do not require much effort or time on the advertiser's part, which makes them ideal for small business marketers who are just starting out with their marketing strategies.
However, before deciding to promote your brand on Facebook there are a few more things you need to know. 
Conversion Rate Maximization Facebook Ad Test and How to do it?
A conversion rate optimization Facebook ad test tests the effectiveness of a Facebook ad by comparing the conversion rates of two different versions of the same ad. It is one of the most effective ways to improve your Facebook ads.
Social Media is exploding with, and you need to be marketing your business out there. 
Grow your business and accelerate growth with Brainvire.
The main goal is to find out which version converts better and why.
The process requires you to create two different versions of your Facebook ad, then compare conversions for each version. You can use the data from these tests to improve your ads, make adjustments for future campaigns, or even decide not to run an ad at all!
Types of Facebook Ads Outlined
Facebook advertising is an effective way for businesses to advertise their products and services. It can reach a large number of people in a short period. It allows these businesses to target the right people in their niche and make it easy for them to share what they have with the world.
Let's look into some popular Facebook ads.
Messenger ads
A Messenger ad can be seen in Messenger's chats section. People use them to chat with customers from Messenger. 
Despite the fact that Facebook Messenger ads are a relatively new tool for businesses, they are effective and give a higher return on investment for advertisers. They can be customized to target specific audiences, so businesses can get their message across to the people who will be most interested in their product.
Slideshow ads
Using a slideshow, you create videos using a set of photos. Slideshows can provide compelling motions and require minimal resources to create a video. 
The perfect combination! 
Video ads are a great alternative when you don't want to go through ads for branded products. And there's also great music! 
Pro tip: Stock photographs will help you efficiently communicate your brand identity. 
Playable ads
Facebook Playable is an interactive preview that can be viewed on mobile devices. It gives users the possibility to try before purchasing / downloading. 
The ads start with a video that prompts viewers with a "tap on try." Users can now easily download a demo from this site. This will show you your video game with minimal barriers for anyone to get in. 
Collection ads
A collection of ads that show your product on Facebook. The advertisement includes cover images and videos along with three larger product images, including prices and additional info. 
Consider the digital storefront or just a quick glance through the catalog. These formats allow users to see your product from their Facebook page. 
Collections advertising works best for retail and travel brands. 
Ads in Explore
Expand your advertising to Explore Feed to reach a target audience looking for fascinating new accounts to follow. It's a way to put yourself near relevant content and attract attention for 200m users. 
We salute these courageous explorers. 
Ad Placement- Headline and Call-To-Action
The headline is the first line of text displayed when someone clicks on your ad. Therefore, it is essential to include a compelling headline that matches the intent of your ad. The headline should be short, clear, and concise. It should be written to capture attention and compel visitors to click on it.
Call-To-Action is the final line of text after a visitor has clicked on your ad and before they are taken to your website or landing page. After clicking on your ad, it should clearly state what you want them to do next – like sign up for our newsletter or call us now!
The Best Time to Post on Facebook – Monday, Tuesday, or Wednesday?
There are many myths about the best time to post on Facebook. People believe that posting on Monday is the best day to post because that is when people are looking for new content. This myth has been disproved repeatedly, but it still remains in people's minds.
The truth is that posting on Wednesday or Thursday is better than posting on Monday or Tuesday. 
Studies have shown that these days are better than Monday and Tuesday because they have more "likes" and engagement than Mondays and Tuesdays do.
On a side note, if you're wondering when the best time to post on Instagram, it's usually between 3 pm-6 pm. 
Instagram
Instagram is not just a social media platform. It is a way of life. 
Instagram has been around for quite some time now, but it has just recently gained popularity with the release of Instagram Stories. 
With millions of users on Instagram, it's no wonder that so many businesses have created their own accounts to use the platform as their marketing tool.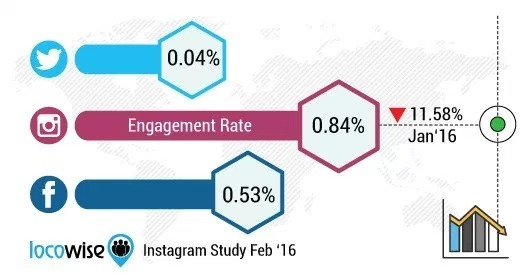 Instagram ads have become an integral part of the marketing strategy for businesses. There are many different types of Instagram ads that can be used to reach out to your target audience.
The four most commonly used Instagram ads are:
Promoted Posts
Promoted Posts are a type of Instagram Ads which are often used by brands who want to promote their products, services, or brands. The sponsored posts appear in the news feed and target specific demography.
Promoted Stories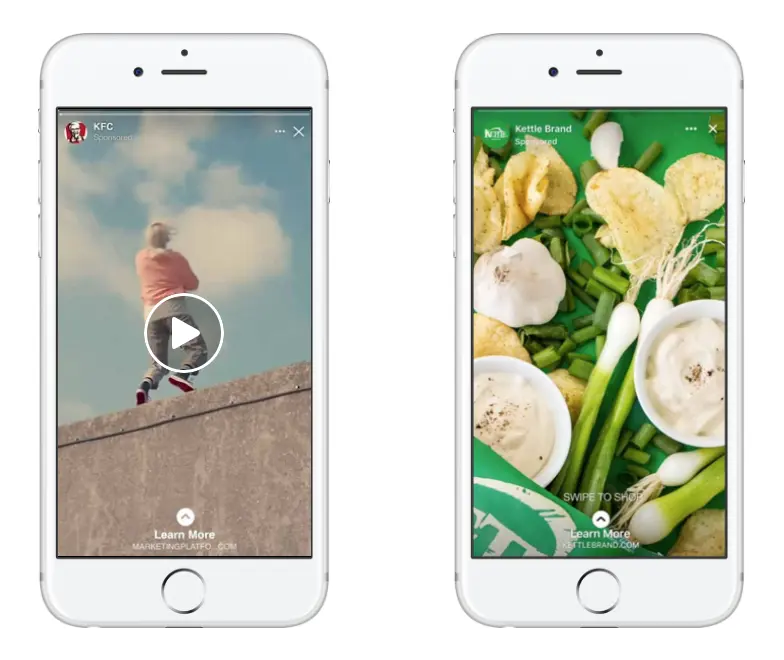 Instagram Stories is a new feature that allows people to share photos and videos in real-time with followers who are following them on Instagram. 
Promoted Stories includes paid video or photo posts. This ad format has been growing in popularity because it allows you to share more personal moments without being too emotional. In other words, you can still be friends with your followers without having to worry about offending them by sharing too much information about your life or what you do for work.
Carousel Ads
Carousel ads are image series that prompt users to scroll through more than one image. They are designed to engage users with an interactive experience. This type of advertising is found on the feed, and users are encouraged to click through different images or videos in the carousel ad in order to see different content.
In-feed Photos 
In-feed ads are a type of Instagram ads constantly shown on your feed. These ads can be videos or pictures, and they appear above the posts you follow. It's a way for businesses to show off their products creatively and engagingly.
How do you measure the effectiveness of your Instagram advertising campaigns? 
There are a few ways to measure the effectiveness of your advertising campaign. 
One is by looking at the impressions, or how many people saw your ad. Another is by looking at the click-through rate (CTR), which is how many people clicked on your ad and went to the website you wanted them to see.
There are also other metrics like conversion rate, which is how many people who saw your ad bought what you were selling.
Twitter
Twitter is a platform designed around short messages that can be written in 140 characters or less.
Twitter has become a very active site of news and sharing updates on events and people's lives. In addition, it is an excellent platform for exchanging ideas, opinions, and information.
It is also an excellent way for brands and organizations to connect with their target audience as it offers them a platform where they can reach out to their customers in real-time.
Four popular types of Twitter Ads are- 
Promoted Tweets
These are the most common type of ads on Twitter. They are also the cheapest to run on a per-click basis. The only requirement for these ads is to have at least 100 followers.
Promoted Trends
These ads are similar to Promoted Tweets in that they can be promoted with a single tweet or several tweets over time. However, they are more expensive than Promoted Tweets because they require more clicks, and there is no limit to how many times an ad can be promoted.
Sponsored Tweets
These kinds of ads allow your brand to promote your content with a single tweet or several tweets over time without having to worry about cost, lack of content, or timeliness.
Promoted Accounts
Promoted Tweets give your tweets the added visibility they need to get more clicks and engagement. These ads are perfect for brands and businesses with a limited marketing budget or time. In addition, promoted Tweets can be tailored to a specific audience, creating the right look, tone, and feel for each tweet.
You can measure the performance of your Twitter ad campaigns using – 
Twitter Conversions
The number of Twitter users who saw your ad and then completed the desired action.
Twitter Retweets
The number of times another user retweeted your tweet.
Retweet Reach
The number of people who saw a retweet from your account and then saw it again on their timeline or in their feed.
Promoted Tweets Reach
This is the total number of people who saw your promoted tweet in their timeline or feed but did not see it again after that point.
LinkedIn 
LinkedIn is a valuable resource for both B2B marketers and salespeople. Its business-focused community allows users to post their profile information, job postings, and status changes. The site also includes tools such as search that help users find jobs based on expertise and location.
It also helps the users to build their business and grow their client base. This is because they can target a specific audience, reach out to professionals in specific industries, and create a professional profile that helps them get noticed by potential clients.
Let's look at some of the most used Linkedin ads
Sponsored Content
A sponsored content ad is typically an article about a product or feature that a business wants to promote by paying for it through an article. This type of ad allows the business to reach out to large audiences in a cost-effective manner. 
Sponsored Messaging
LinkedIn's sponsored messages are a great way for recruiters to reach out to potential talent. In addition, these messages allow companies to promote themselves organically and use the power of LinkedIn's platform to generate leads.
Lead Gen Forms
Lead Gen Forms are a great way to build your pipeline at scale. They collect quality leads that provide good ROI.
Text Ads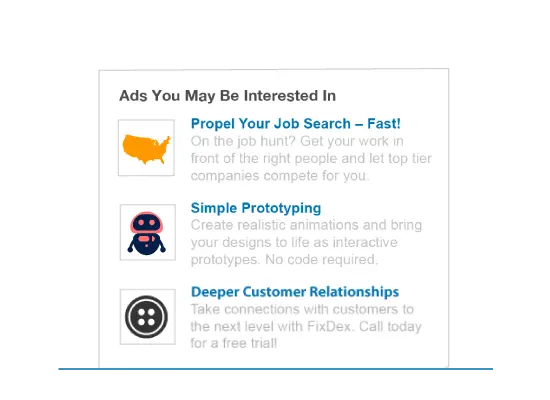 Memorable but only shown to desktop users, text ads make it possible to reach new audiences with your message. They are placed above the user's newsfeed and have a small percentage of view-through rates comparable to banner advertisements.
Pinterest
Pinterest is a social media platform that allows users to share images, videos, and links. It has become a popular tool for advertising because of its ability to reach a broad audience and pin items relevant to users.
Pinterest is a great platform for advertising because it allows brands to get in front of people who are likely interested in their products. Furthermore, Pinterest provides an opportunity for brands to promote themselves through visual content that can be shared on other social media platforms like Instagram or Facebook.
Brands can use Pinterest ads to try out new ideas before deciding if they want to implement them on other platforms.
Youtube ads
YouTube has been around for over ten years and is still one of the most popular platforms in the world. It's not just video content that you can find on YouTube, but also music, TV shows, podcasts, and more. In addition, the platform offers an easy-to-use interface, and it's free for everyone to use!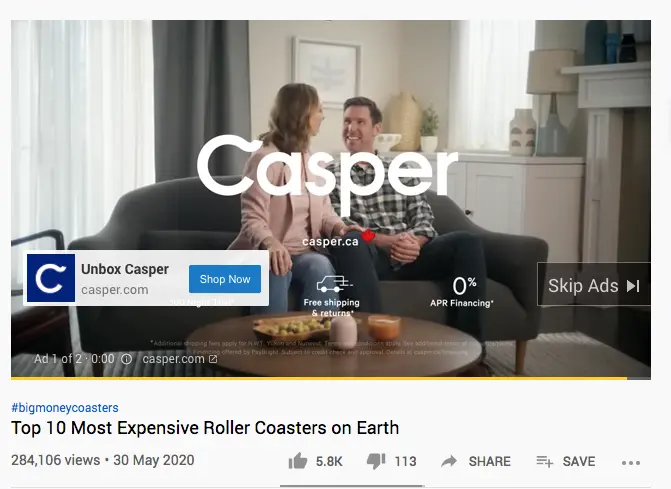 YouTube is the best place to share videos and stream live broadcasts. It has become a staple in the digital marketing industry as it enables marketers to reach their audiences on a global scale.
However, there are some challenges that you might face when using this platform.
The 5 Biggest Challenges of Using a Social Media Advertising Platform
1) Lack of transparency in the ad platform.
2) Inability for brands to measure the performance of their social ads.
3) Lack of understanding on how to effectively use social media advertising platforms.
4) Limited ability for brands to target audiences based on demographics
5) Lack of clarity on what types of content are most effective with each platform
Summing Up
You need to understand how your target audience interacts with social media and what they expect from brands on these platforms. You can then create an effective ad campaign that will attract and engage them.
You need to be aware of the trends in social media marketing and the best practices for advertising on these platforms. For example, if you are planning a campaign that targets women aged 18-24, it would be essential to know their preferences in terms of content type and design to create an ad campaign that appeals to them.
It is not enough to simply have an ad on social media. This is where the secret lies. The secret lies in the strategy and execution of the ad campaign, which includes how you target your audience, how you use analytics to understand what works and what doesn't, and how you track your results to make adjustments accordingly.