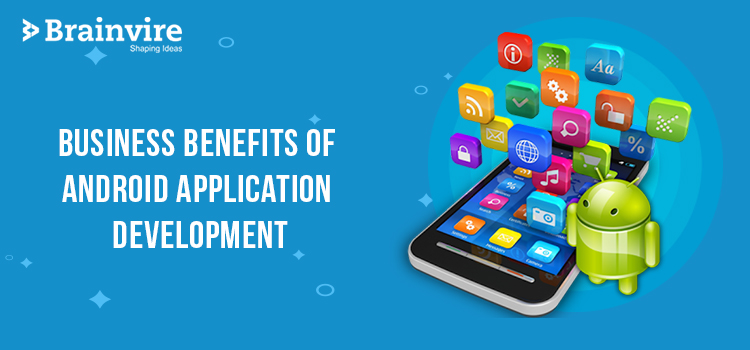 Android application development is a field that has evolved over the years and today the Android store has over a million apps already. There are a plethora of Android apps that serve various purposes. Some applications are developed to solve a problem, while some others are built to represent a business. Some others are developed to represent a business process and yet some are for pure entertainment. When you take a look at business applications, there are numerous verticals that Android apps can serve the purpose of adding value to. The benefits of Android App Development Services for business verticals like hotels, travel and tourism, retail stores, restaurants, and schools are plenty. Many such institutions have turned towards android apps to either ease some of the business processes, provide customers with a great experience in interacting with the business and using apps for the purpose of marketing.
Android Applications for Restaurants
Restaurants can benefit from supplying their customers or potential customers with readily available information on their handhelds rather than waiting for them to search the web using a search engine. Your restaurant menu, contact information, and map that shows directions to reach your restaurant – all information is directly available for users. This greatly improves your visibility and increases your customers ultimately increasing profits for you.
Android Applications for Hotels
Android apps will clearly help the hospitality industry to better serve their customers and provide them with easy access to information. Modern travelers use their mobiles to instantly look for information. Such information is made available anywhere, anytime could definitely help impulsive travelers make last minute bookings! Well, it's an opportunity to build customer relationships and improve customer satisfaction. Plus your hotel gets extra exposure to the millions of mobile users.
Android Applications for Schools / Education Institutes
Web-Based and application based student information systems for schools and colleges are becoming very popular these days. They serve the purpose of greater access to information and experts available to solve queries at all times. Students no longer have to wait until the next class to get their queries solved. Presentations, learning videos, etc. All are readily available in such information portals.
Android Applications for stores
Brick and mortar stores can derive great benefits by going mobile. Quick purchases, quick payments within a few taps means quick profits for you. You can tap into the abundant resources of mobile technologies to reach out to your potential customers. Giving them their favorite products without leaving the premises of their home would definitely fall in the good books of customers.
Android applications for businesses or business processes
Many businesses are turning towards Android applications to provide their employees with better ways of managing business processes. Applications that help sales guys to log in to office network and make a note of their recent communication with a customer or SAP integration to ease a billing processor many such apps that prove advantageous to businesses.
Getting the right kind of android application for your business could be sometimes tricky. You can also Hire Android Developer services from Android application development Company and derive the benefits for your business.