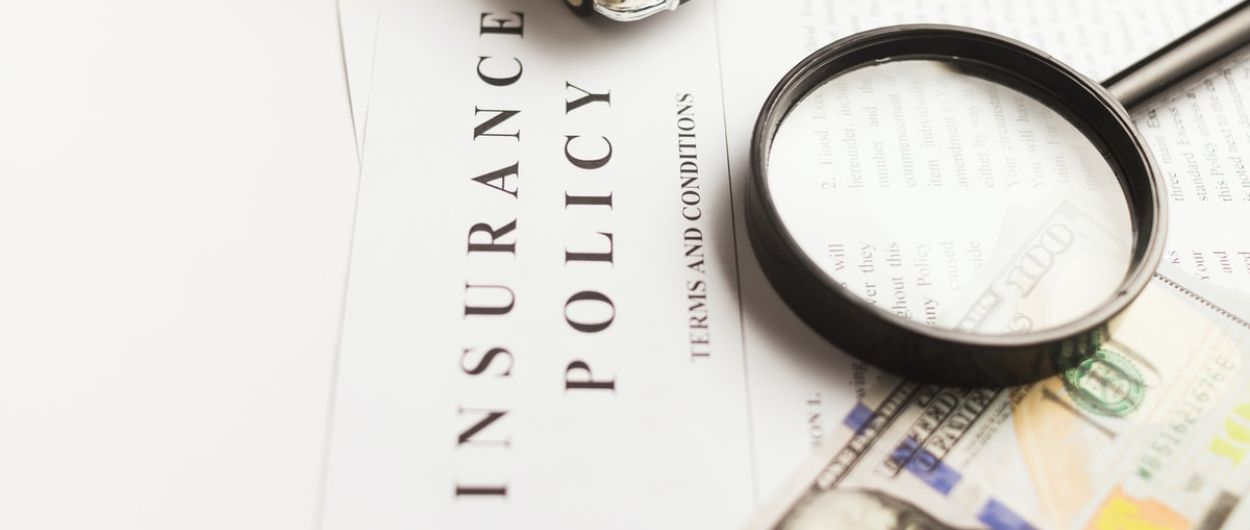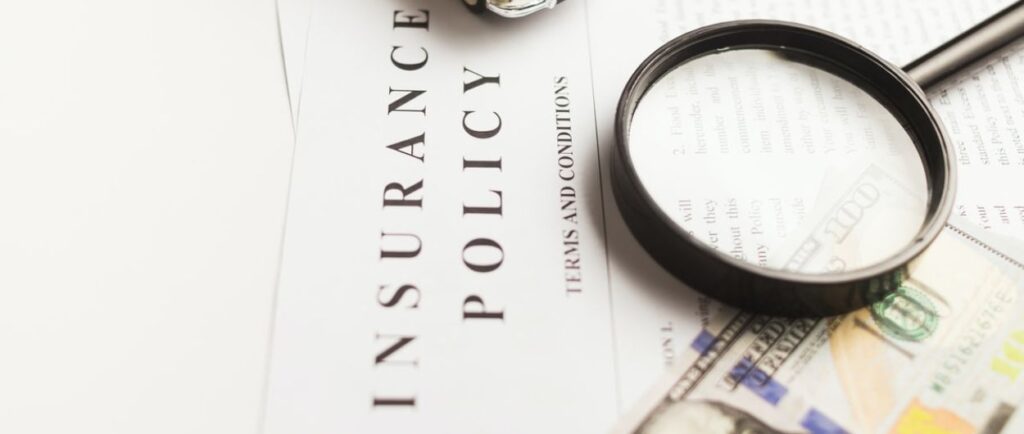 Businesses need great marketing to grow. Profits depend on the success of a steady flow of new leads and finding ways to attract potential customers becomes even more critical. Staying on top of insurance marketing trends can help you improve your lead generation game.
Online marketing can be challenging, but many insurance companies fail to meet online shoppers' standards.                                                                                         
You have the opportunity to find a way to stand out from the other agencies and gain new customers.
Agents who are heavily online and accessible to their clients can be an easily accessible resource for anyone who needs insurance help.
This article will provide practical digital marketing ideas for insurance companies to help them stand out from the competition.
1. Create High-Quality Content
Insurance products can be tough to sell. However, your agency's content marketing strategy can help make things a little easier by reaching out to potential clients all year round.
You must stay ahead of the pack by consistently sharing high-quality content on your website, blog, and social media pages. This way, you will be able to keep on top of what is going on in your industry and give more attention to those who are already following suit.
Publishing original and genuinely helpful content is a great way to build trust and reliability in your agency. Make sure you post content that will appeal to your target audience, so they are more likely to find it.
Consistently creating high-quality and unique insurance information on your website is an effective way to capture these lurking visitors. Your website should be informative, with explicit content on what it is like to work with your agency. You can provide rate comparison information for the major insurance carriers, including a link to their comparison tools on your website.
Content Marketing Ideas
Know your audience
To create the best content, you need to get to know your audience. How do they usually react? What really gets them excited, and what worries them? Once you've created content that's tailored specifically for your key audiences, it will be easy to see why it's a killer piece of work!
All content pieces should have a visual element (who doesn't love pictures)
People quickly lose interest in reading when there are no images to break up their text paragraphs. Including at least one visual element can help keep visitors engaged and is essential for blog posts that primarily consist of text.
Infographics
Readers love infographics, and they are great for promoting your content. Infographics capture your audience's attention and can help you stand out from the crowd.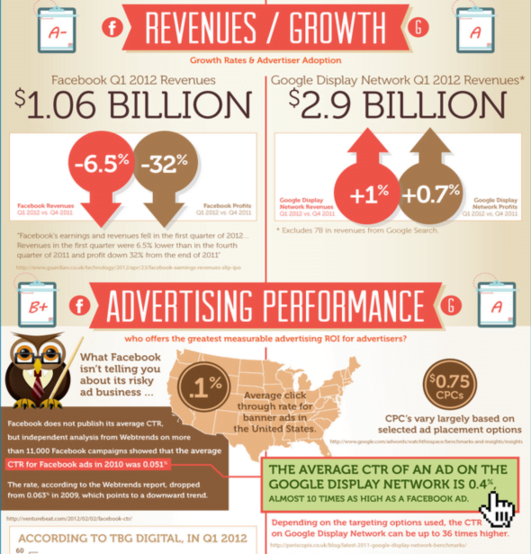 Graphs and charts
Graphs and charts still have their place as an essential piece of visual content in the communication world. Use infographics to share your most important data and messages in a digestible way. They require less time and effort to create, which means you can use them as generously as you can.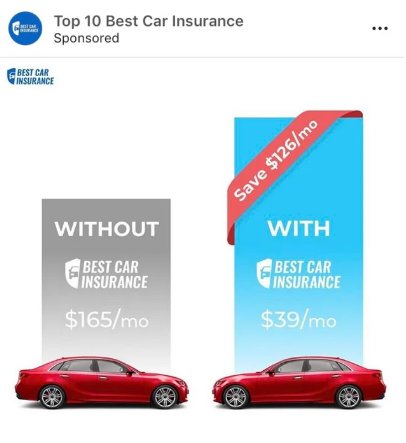 Videos
Video is a great marketing strategy that's perfect for promoting new products or drawing in or retaining existing customers. Visual information can be retained much more than text-based information. Plus, potential customers who watch videos usually convert at a much higher rate than those that don't. 
Statistic lists
Read up on some interesting statistics on insurance and use them in your next blog post. It's perfect for when you have a limited time window and want to come up with an idea more quickly. A huge database of stat lists is an easy way to get your content going viral. They're also super-easy for you to share on social media and across the web.  
2. Referral Program
Your customer base is your most powerful marketing tool, especially regarding insurance.
Clients who refer friends are four times more likely to turn around and refer a friend to you. On top of that, referrals from friends are more likely to result in a conversion. Suppose you want to generate more buzz about your business and increase the number of consultations. In that case, you should consider tasking users on your website by signing up for a referral-receiving software tool.
You need to incentive your customers to refer sales. You can offer them a typical gift card, a discount, or something similar. 
Remember to use your referral program to amplify your marketing efforts, whether that is in your newsletter or on social media.
3. Online Reviews
Referral marketing alone is extremely powerful, and it does not guarantee a quick spread of news about your business. You have to create and implement appropriate strategies for boosting client feedback on insurance marketing.
97% of customers read online business reviews, while 85% trust them as much as personal recommendations.
Consumers read reviews from people they may or may not know on a daily basis and often come to trust their opinion. Reviews can significantly impact your site's performance, so it's essential to make sure you find a consistent flow of honest feedback from your customers. The more leads you can get through Google, the more trust traffic you'll be able to draw in.
4. Connect With Influencers
Influencer marketing is an efficient and effective way to leverage top-tier influencers to generate leads. When you connect with influencers on social media, they have access to their large following, making your message reach a large audience.
Getting your insurance product in the hands of influencers is like getting into the eyes & ears of consumers for free. If you're not doing it, you're missing out on a big opportunity to reach people who are influential in their market and can help drive conversions and sales.
5. Social Media Ads
Social media marketing on LinkedIn is a must these days, not just for businesses. It's an essential tool with numerous benefits, including that it connects current customers when they shop and research while also reaching out to potential new ones.
Insurance agents can use social media ads to drive brand awareness and gain leads among users. It is essential to post helpful content that your following will like on other platforms as well. You can also engage with followers who aren't following you on social media.
Star Health Insurance ran a series of unusual posts to emphasize the importance of insurance in quirky ways. This is an amazing example of how out-of-the-box thinking can help social media campaigns for insurance companies.
Social Media Marketing Ideas
Join in on daily hashtag themes like #ThrowbackThursday
Hashtags are the best way to stay updated on trending topics. Certain hashtags are trending every day, and these themes provide a great opportunity for marketers to join in on these trends and generate content.
Instagram Stories
Instagram Stories combine short snippets of photos, video, or text to create scrapbook-style photography and social media platform. You can do everything from adding stickers and filters to telling stories through different effects. You can be spontaneous and creative without worrying about perfection.
Pin Images
Don't underestimate the value of this image-sharing site. Post your strongest visual assets on Pinterest and link them to your web pages for some serious traffic.
Keep Social Tabs On Competitors
Facebook business pages are great for keeping up with your competitors and attracting their followers. Follow them, see what they post, and you'll learn how to appeal to similar demographics for your own accounts.
6. LinkedIn
Traditional networking is helpful to build relationships. But the groundwork to connect your business with potential clients can be done on Linkedin. It's so easy to set yourself up as an agent online and reach potential clients using this platform.
Few tips for reaching out to new people on Linkedin:
Make your business page ready by filling out your LinkedIn page.
You should write personalized notes to everyone you're trying to make connections with on LinkedIn.
Post regularly
Post engaging content 
Linkedin is a good platform for insurance marketing. Many agents and agencies that sell business policies use LinkedIn to generate leads. 
Nearly 80% of B2B marketers agree that the platform helps generate leads. 
Linkedin can help you network with potential business partners and seamlessly make referrals.
Brainvire erases the pain that's associated with modern marketing.
Build a stronger, better-performing insurance agency with Brainvire
7. Landing Pages
Insurance can be a confusing subject and needs to be explained well to make sense. As a result, many turn to the internet for answers, considering it an accessible resource for finding information about any situation.
Your website's landing pages are designed to help you reach people who are actively seeking insurance. The more creative and specific the message, the more likely it will convert into a sale.
Your landing page should have information about different types of insurance—such as auto insurance, life insurance, or quote comparison. It may also focus on specific states' policies and their partners. 
8. Google PPC Ads
There's a growing trend of using PPC ads to drive organic results on Google. They are especially useful if you've been waiting for customers to find your landing pages organically in search engine results pages.
With these PPC ads, you can target various audiences. As a result, these campaigns often produce a lot of conversions and result in boosted revenue.
Choosing the right keywords to optimize for is crucial. You want them to be high volume and affordable online keyword phrases like "Auto insurance." Targeting specific keywords, like "free rate for auto insurance," can be equally adequate and better for your ROI
9. Local SEO
The insurance agency has to have a particular focus area. It might be state-based, which is why it's location-dependent. The insurance agency needs to use SEO to reach people in that area.
When you want to rank higher in local searches, be sure to use all the strategies that contribute to an online presence with local intent. For example, using the keywords "insurance agency near me" or "insurance agencies New York." This allows you to reach more relevant audiences faster.
You may want to consider the following tactics while working with SEO:
Use SEO keywords that are relevant to your location whenever possible.
Make sure your listings are up-to-date on social media.
Let them know how to contact you by updating your information when possible.
Even just one new lead or sales can make a big difference, so market that frequently. One way to do this is by expanding and maintaining your online network. With these eight insurance marketing ideas, you can increase your brand exposure while also reaching a large audience of prospective clients.
Once you've begun your insurance marketing efforts, you can continue marketing through digital tools and better provide a customer experience.
10. Partnerships
A great way to get effective referrals is to talk with local businesses that aren't direct competitors but still have an audience you want to reach. You may ask if they are interested in forming a partnership with your business.
In this partnership, you're both promoting each other to grow your business! You're placing ad banners on your website to help bring people there — and they are doing the same.
Partnerships, of course, aren't limited to the digital space. You and your partners can and should promote each other while chatting with clients in person. So not only can your company grow faster through mutual support, but you also get to build better relationships with other departments in true human fashion. You can also partner up to host or run a booth at local community events to drive growth together.
Frequently Asked Questions
1. Do insurance companies advertise?
Insurance companies are well aware that advertising is the best way to market their business. Many insurance companies use commercials, billboards, and other types of advertisements in their marketing strategy.
2. How do I create an insurance ad?
Creating an insurance ad can be difficult to quantify. However, if you have a general idea of what your audience is looking for, it will help you create an effective ad that will resonate with your target audience.
3. What is the best way to advertise insurance?
The best way to advertise insurance is by investing in media relevant to the audience. This includes advertising on podcasts, TV commercials, and social media.
4. What do you mean by insurance?
Insurance is a contract that transfers the risk of financial loss or damage from one party to another. In exchange for money, it's a promise to compensate the person who sustains such loss or damage with money, property, services or another form of payment.
5. How do I advertise my life insurance on Facebook?
Facebook ads are an innovative and effective way to advertise life insurance, and with over 2 billion active monthly users, it has a large number of potential customers. Advertising on Facebook can be done in various ways- by posting images, videos, and more.
6. How do you target a customer for insurance?
You can use demographic data and higher rates to target people who are likely to need it financially. You can also segment your market based on lifestyle, occupation, and family status to identify the riskiest people in the population.
7. How do you come up with a good marketing idea?
Think about what your target audience wants and needs. Are they generally happy with their insurance? What could you do to improve their experience? Think about your company's tone and what people might be feeling when they're buying insurance.