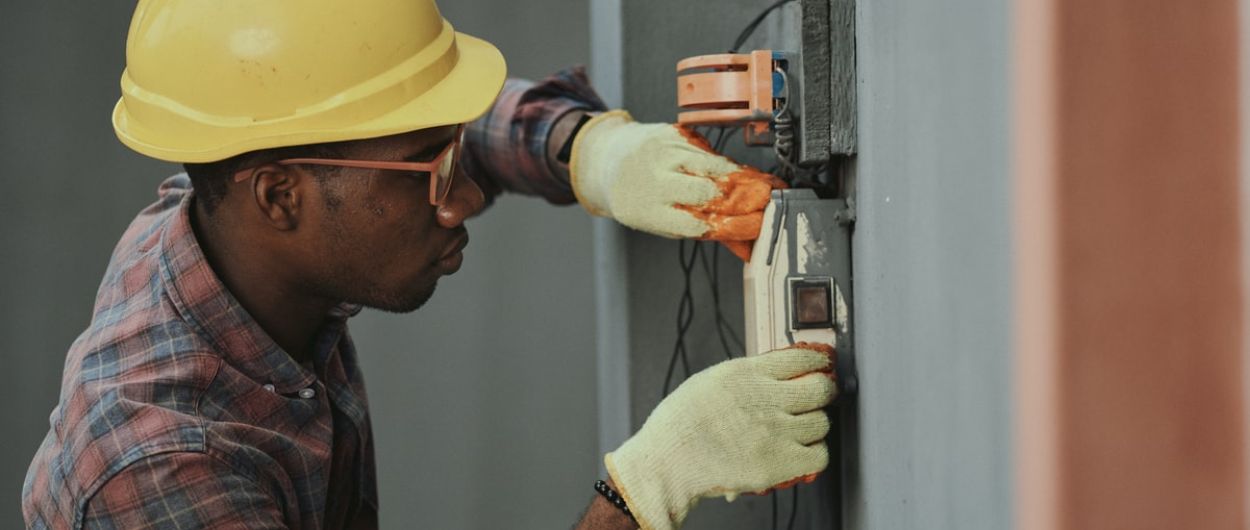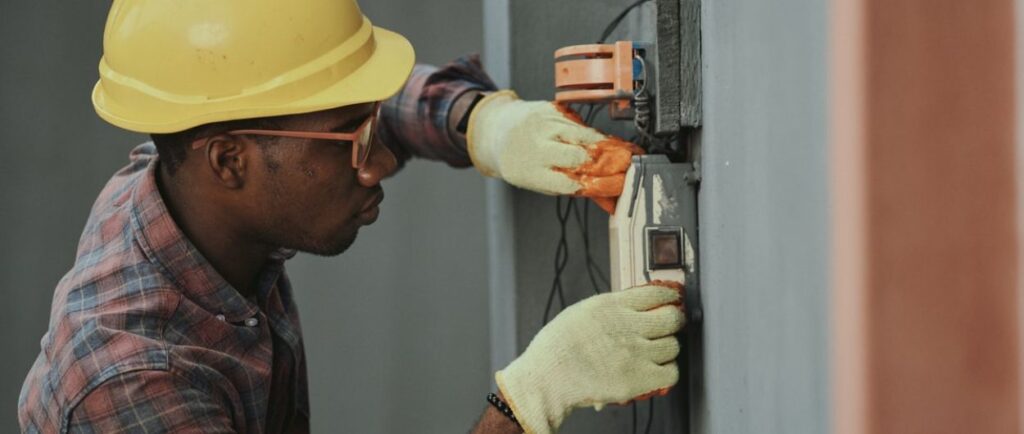 HVAC is one of the most sophisticated industries. The study of it leads to understanding how each person's different needs are met through the HVAC business.
In 2016, the HVAC industry made high annual sales figures. This is because more and more homeowners are motivated by how these systems can help them lower the risk of spreading germs and illnesses in the home.
In 2019 alone, the market size of HVAC systems was $240.8 billion. And it is anticipated to reach $358 billion by 2030 at the CAGR.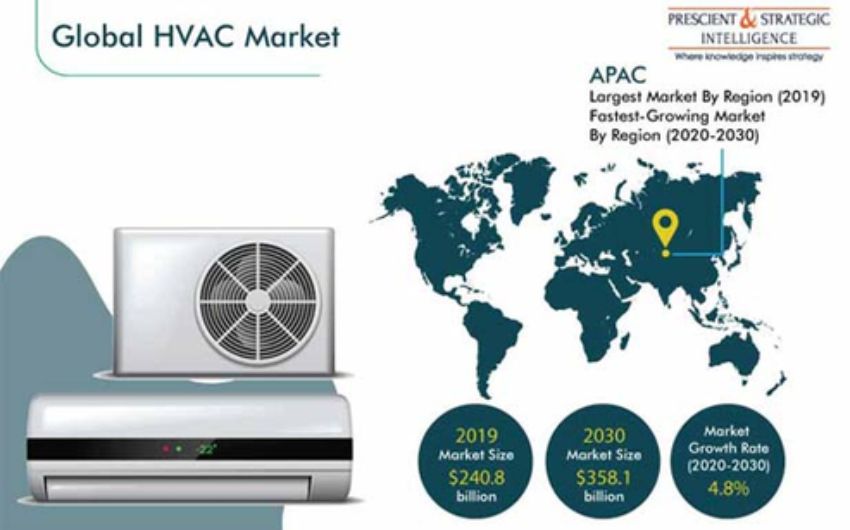 Until the HVAC profession is needed for heating, cooling, and ventilation, the need will continue to increase. Therefore, HVAC jobs will grow with time. If one wants to start an HVAC business, it can be done.
The growth, however, is a challenge to many. This increases competitiveness making it harder to distinguish themselves and be profitable. Most likely, the first year is the biggest challenge. 
HVAC Business is a hot industry, and its segments show no signs of slowing down. With many HVAC products being used in everything from commercial buildings to residential homes, Companies can use many marketing strategies to increase profit.
However, HVAC companies are among the most susceptible to breakdown from the entire new sector compared to the rest.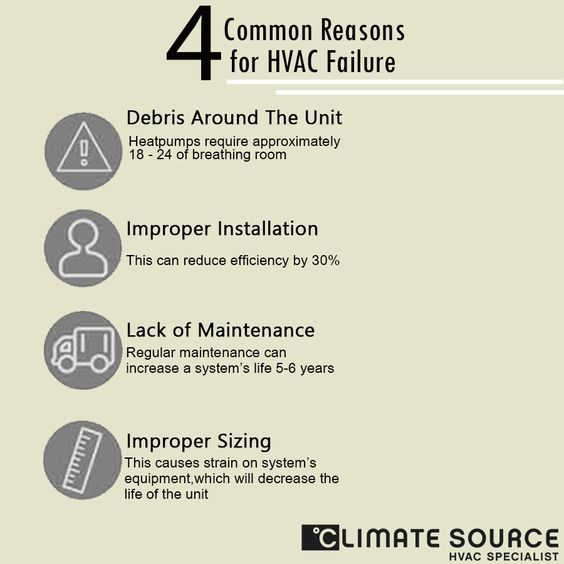 The average HVAC installation in the United States reaches an 80% failure rate every year, and 70 to 80% of new HVAC businesses fail during their first year of business.
To benefit from one of the most profitable industries, we need to take a path to help you go the farthest despite different hurdles. We can drive more users with the right marketing strategies; even though having a hyped-up industry, we can still thrive in this cut-throat community. 
Let's understand what marketing strategies we need to implement to get more leads and bookings. 
Understand What Makes an HVAC Business Successful
Launching a new business is challenging. You may be an excellent technologist, but you don't necessarily have a business degree. The only tricky thing is to launch an entrepreneurial company from the hip. 
You must create realistic plans for these risk levels and reduce them. The plan should be easy and help identify a plan to help you achieve your goals. You'll need to know your business goals before beginning the business plan.
Do you want to start your own business? Each has its disadvantages and benefits. Let it be yours!
Start with a Business Plan
The best HVAC company starts from the beginning. Prepare a plan that will be perfect for gaining more leads for the business. These are some of the key pointers you need to consider for starting the HVAC business from scratch.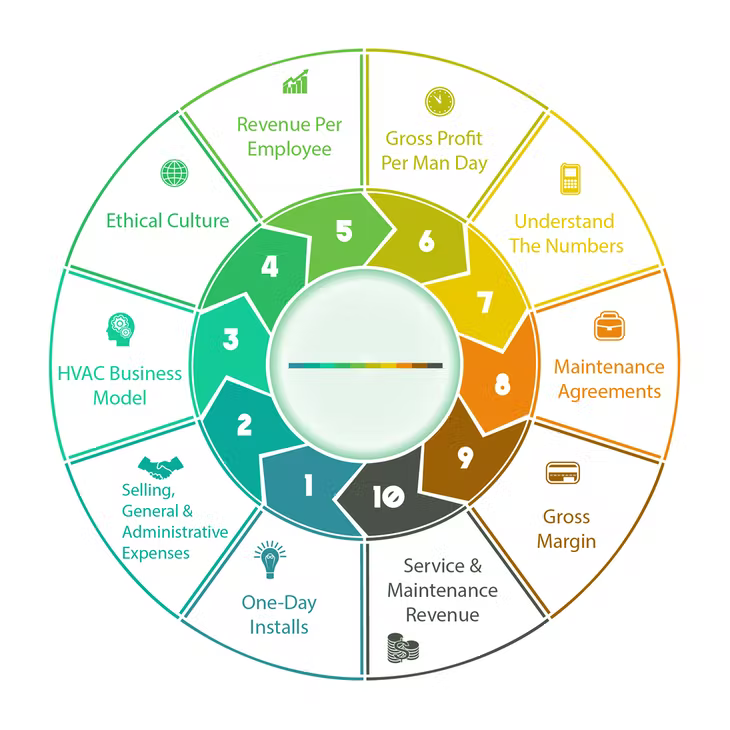 This plan describes the competitive situation in the region, target market, marketing strategy, financial obligations, revenues projection, etc.
Developing business plans can help you get more funding from banks or other investors. Market studies are required if evaluate the viability of your HVAC business. You also need to know the number of HVAC companies in your service zone, the number of homes, the franchises that your competition offers, competition charges, etc.
Analyze The State of The HVAC industry Before Marketing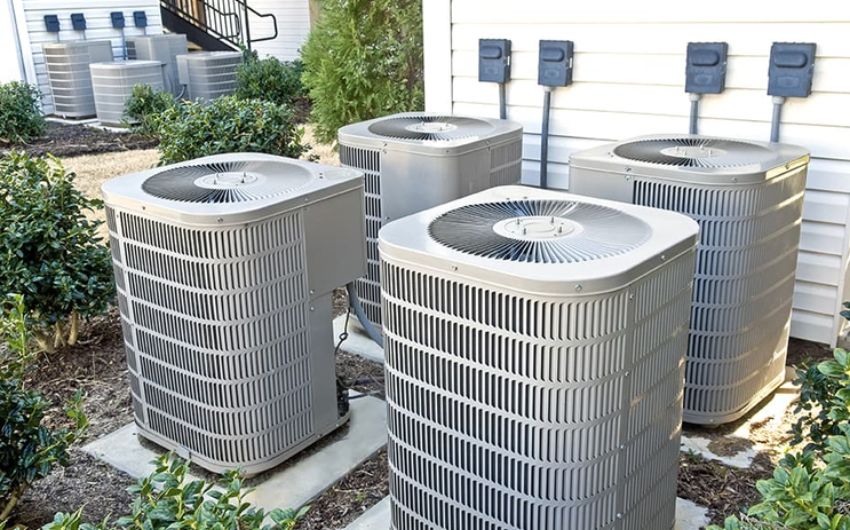 Everyone must talk about sacrificing to start their business. The first year is hard. Your workdays may vary depending on how well the business grows. Tell everyone about your plan and get everyone involved. It is your responsibility to get them.
If your house isn't functioning as expected, you won't have the chance. You should concentrate on building and developing HVAC companies, not home activities. It may seem like a big distraction, but it is unnecessary.
Most trade-minded business owners believe finding a new job or completing a job is not their biggest worry. This helps businesses keep up-to-date with the most significant problems trade businesses face. 
These marketing strategies are is valuable for anyone looking to start their own business. 
Top Marketing Strategies to Drive More Leads and Bookings In HVAC Business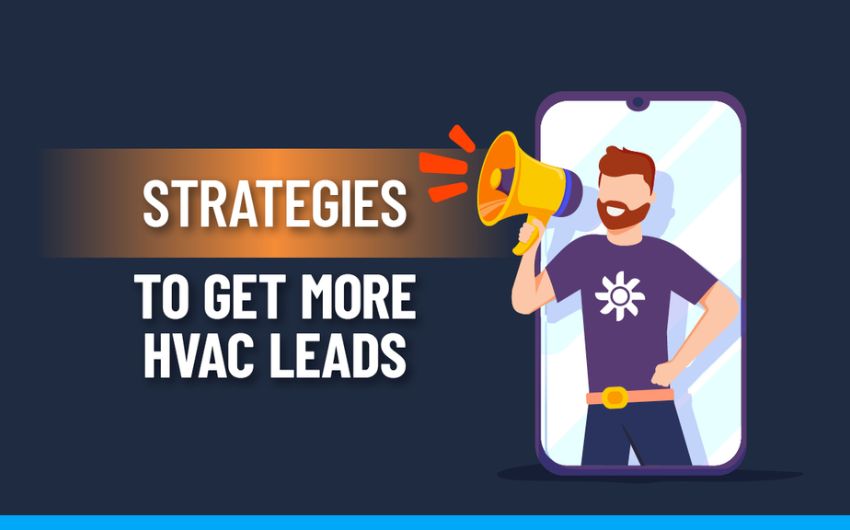 HVAC tradespersons are always in need and often competing. You're going to compete with all the HVAC companies and contractors within the local region, and all the planning will pay off.
Marketing an HVAC company should be about something you are doing more efficiently than others in the market. Yes, some customers may be looking into the cheapest option, but many people are curious why the employer is hiring them. If it is clearly stated upfront, it is very unlikely your costs are high enough.
Prepare Your Marketing Plan
It's like standing in a maze – you don't know how to navigate it. Find out who is interested in your business by finding a qualified HVAC technician for you! You are looking to win your jobs but may have minimal advertising money.
It's about making a lot of it. Limit yourself to trial by testing it — you will quickly learn the most effective channels and tactics for getting quality leads. For a start – take word-of-mouth as an essential marketing tactic.
Market your HVAC Company with best of strategies that will help you gain more leads and expand your business. 
With Brainvire, market the variety of solutions to your customers and makes money while still providing great service to them.
Identify Your Target Market
One strategy that perfectly works for marketing is determining the target market. In that way, we can segment the strategy according to the targeted users. 
Find a niche that helps to build an audience. If you define your ideal customers well, you'll be able to target the right audience better.
At the beginning of your HVAC venture, you should be mindful of your ideal client so that all your decisions will be worth it. 
Use Digital Platforms To Increase Brand Awareness
The HVAC service industries are very competitive, and you have to create an effective marketing strategy to attract customers. Digital platforms help you increase your brand awareness, generate more leads, increase community engagement, and other benefits.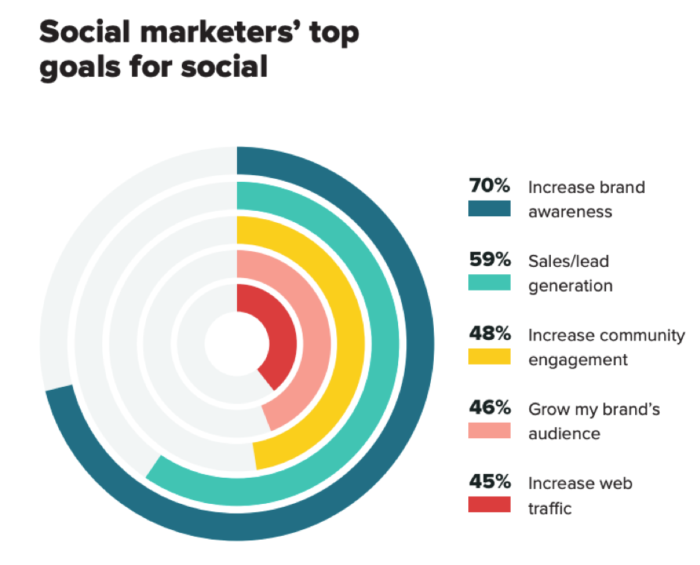 But the good news is that your advertising campaign does not require a high budget in order to grow its popularity.
Because the Internet is a free tool, people can communicate more easily through a simple email. Website reviews have significant importance for potential buyers. By connecting and intriguing people through digital platforms, you can quickly increase the number of customers. 
And Social media is the best way to gain conversations from your potential customers. Conversations through Facebook, Instagram, Twitter, and other platforms are everyday occurring.
Lack of social media presence means you're missing out on being an option where people could recommend or lead you for services. 
With GMB, Gather Customer Reviews
You're in an HVAC business! But there are not enough customer service channels to make your journey worthwhile. Excellent customer service makes you stand in a better place in your competition's market.
Anyone before contacting an HVAC company will certainly try to know if they are good with their services or not. They are already suffering from the broken product at their place. They won't be waiting longer, so the better the review, the more customers. 
Before leveraging your services, they will go through your previous customer reviews, and they will trust others' feedback.
Thus, GMB is one of the best strategies to implement, so you can gather more and more reviews from the consumers. The more reviews you have the more faith you will gain and acquire more customers without any doubt. 
With Google Ads Target The Market for HVAC
To walk with this fast-paced landscape, most HVAC businesses are turning towards field service software that could streamline the customer relationship processes — and generating the most out of lead possiblities from platforms such as Google Ads.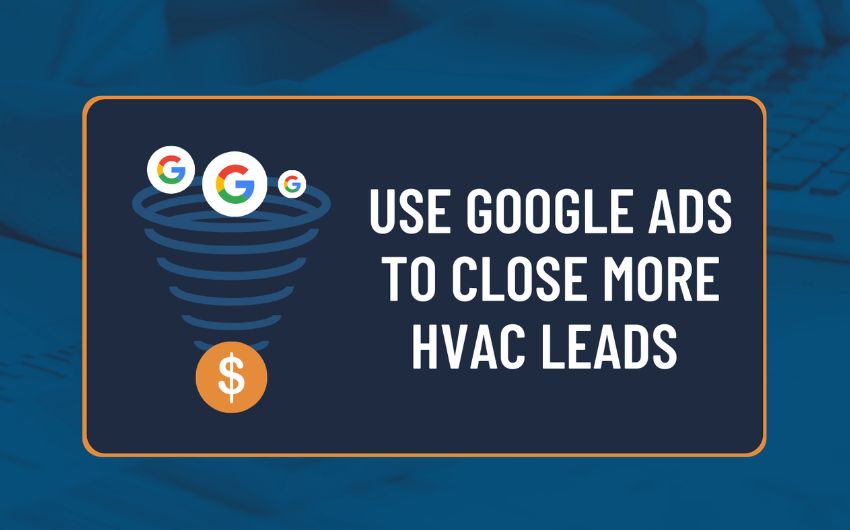 HVAC business targets include property owners, commercial buildings and property managers. When creating ads for Google Ads campaign, marketers often have to think about factors such as demographics and key metrics, but there is another one that is sometimes overlooked – target the market.
Many advertisers consider themselves experts in marketing and offer solutions regardless of the customer. But target the market can improve professionals' performance, lower costs and be more efficient with their campaigns.
With Google Ads, you can focus on any group, depending upon your local area. Use local search engines and Google ads for HVAC advertisements.
Use Local SEO to Increase Sales
Local SEO has brought innovation to business. It allows businesses like HVAC to focus more on the local market and provide their best for connecting with customers directly. Steady growth in ROI amasses buzz around necessary strategies for most parts of the country.
Several aspects determine the HVAC business' ranking position in Google. The first is the location, and the second is content optimization. Because of the wide geographical area for local SEO, companies can optimize their online presence for the local internet search queries like "HVAC Contractors."
The strategy helps them achieve the next HVAC lead. Optimize the website to be user-friendly, engage more users, and lead the website to the top use Internet marketing and learn more about Local SEO.
Use Content Marketing For Leads 
Content marketing is one of the essential HVAC marketing tactics that help your company stand out from your competitors. Select any HVAC-related topics that target your local market. And to generate content centering on your target market, research some related keywords and use them in your content, such as Blogs, Whitepaper, Guest posts, and more. 
Take a look at how content marketing can be one of the top factors in generating leads for small businesses: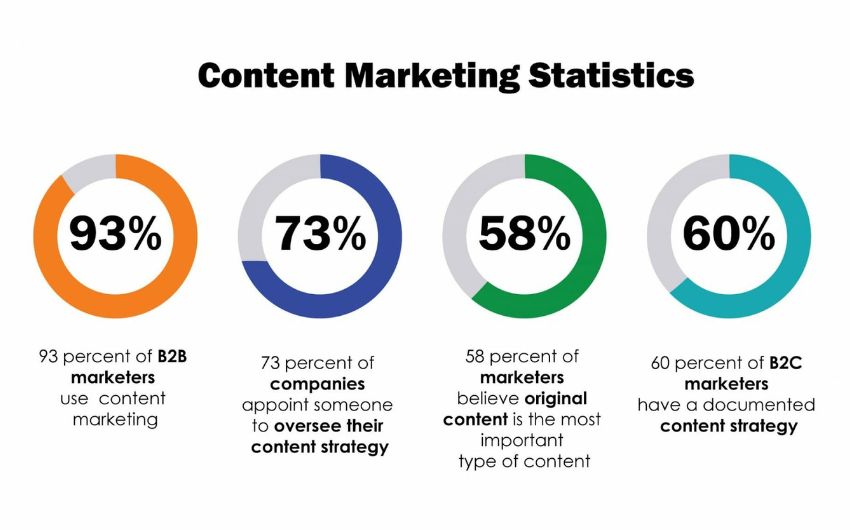 Content marketing helps your business be found by local audiences and drive more local leads. Now, it is time to use this activity to optimize your HVAC business; these are some aspects that will lead to more leads. 
It improves authority and trust among your customers
It provides the answers that your customers are trying to find
Quality content will engage more customers increasing organic traffic
Whether it is a new or an old HVAC company, this strategy will undoubtedly help you to reach your goals and have the competitive edge.
Get More Leads For HVAC With Pay-Per-Click
A PPC gives you a wide range of options. You can target search queries users perform throughout your website, keyword targeting, and location targeting. Original content also helps get more leads, as it has a higher authority than other types of content. 
Get paid for your clicks. Pay per click for HVAC companies (pcs) can be used to increase visibility in the search engines. The pay-for-play system also provides exceptionally flexible heat and coolant solutions, which is beneficial.
To reach the top of SERP, you need to do everything. And some so many people might think PPC is not beneficial for small businesses, but that's not true. Because if PPC works for your HVAC company and can help you gain more leads, then there is nothing wrong with trying them out. 
And to determine whether PPC advertising is for your HVAC company or not, you must comprehend your numbers and find out how much you will gain and how much you are willing to pay for it. 
Firstly, determine how much you're ready to pay for each HVAC lead you will get.
Wrap Up!
Once you have prepared your marketing plan for a successful HVAC business, stick to it till the end. Because in the beginning, you might not get the anticipated result but gradually, as the marketing aspects will start to show their effects, you will gain the leads more than your competitors.
And if you are struggling to keep up with the plan for a longer period, or want to ficus more on the services then you can hire a marketing strategy company, who can implement all of the mentioned strategies and help you to grow in the digital place and generate more leads.