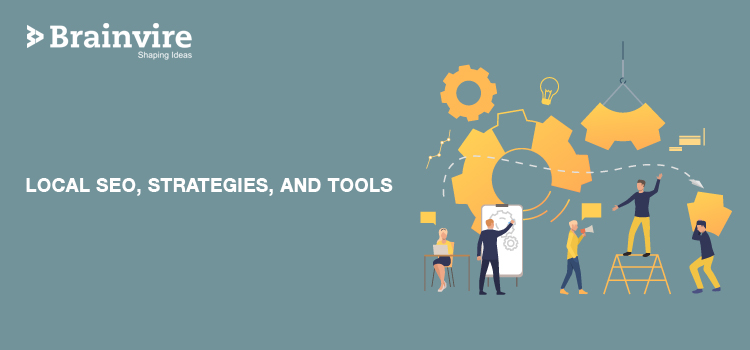 Local search is extremely powerful for businesses. Consumers search for the best products and services near their location, and they need precise answers. Four in five consumers use search to find local information. 
If your business isn't optimized for local search, you could be missing out on high-intent qualified leads. So, we've created a comprehensive guide to help you optimize your local SEO.
This guide aims to cover the following aspects of local SEO-
The basics of  SEO, what it is and why it's important
Who benefits from local SEO and who doesn't
Key components of local SEO
Top Local SEO tools around
So, let's begin.
The Basics of Local SEO
Local search engine optimization is a stream of SEO for optimizing a website to be featured in local search results. 
For example, local search denotes all those search terms that signify anything local like:
Pharmacy near me
Doctors in New York
Hotels near me
For local SEO services, local SEO means strategically designed optimization efforts for local brick and mortar businesses. These efforts include content, on-page optimizations, and link building all with concentrated, localized intent.
Why is Local SEO Important?
To give you an idea about the importance of local SEO, let's take a look at some statistics-
46% of Google searches look for local information.
50 % of people who made a local search on their mobile went to a physical store within a day.
34% of people making the search on their computer or tablet did the same.
18% of local searches lead to a sale in one day.
60% of Americans conduct local searches for products or services on their tablets and smartphones 
50% of searches made on mobile phones are for local business addresses
78% of local searches on a mobile device end in offline sales
71% of people said they search for a local business' address to confirm its existence before going.
Evidently, there is a close link between mobile and local SEO.  The increase in local searches is directly proportional to the growth in mobile searches. 88% of people make local searches on their smartphones, which is a 4% increase from local searching on desktops or tablets.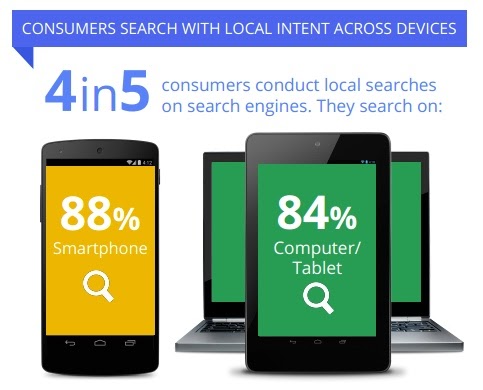 Who Benefits from Local SEO and Why?
#Lawyers and Lawfirms
For these businesses, one of the biggest advantages of local SEO is that Google displays a call button directly in the local mobile search results.
So if a potential client pulls out their phone and searches for, say "property lawyer," they will see targeted results for their specific location.
When implemented correctly, local SEO will push the lawyer to the top of that location's search results and the dominant call to action will be the "call us" button.
#Doctors and Medical Practices
When someone is seeking a doctor, it's mostly for a nearby doctor or a doctor ("near me"). Most people don't want to travel for several hours to visit a doctor. They want a nearby doctor who will be able to visit them quickly.
The doctor's name is given by the local search result, along with an instant "directions link" that takes the user to the doctor's office. People are more comfortable calling to schedule an appointment when it comes to doctors, and they are looking for an easy way to look up directions to the doctor's offices.
#Restaurants
Restaurants benefit the most from local SEO. That's due to the immediacy of customer reviews and local address information prevalent on the search engine results pages (SERPs). The instant nature of the information enables potential customers to find restaurants.
Who Won't Benefit from Local SEO?
Although SEO for eCommerce seems beneficial for most businesses, the reality is slightly different. Businesses like online-only stores, local writers, companies that don't want to share their local information, and private online sellers are probably not great candidates for local SEO services.
Key Components of Local SEO
It's not all that different from organic SEO when it comes to local SEO- keyword research, content, links, and technical SEO on-page are all important. They just have a local focus.
For any digital marketing company like Brainvire knows that these elements are critical to optimizing your website to outperform the SERP competition.https://www.brainvire.com/digital-marketing/
Keyword Research
You need to know which search queries help people find your business. It'll be much easier to optimize your website once you know the keywords you're ranking for. You can then focus your efforts on other keywords relevant to you.
#What to Research
 You can use resources like Google's Keyword Planner, SEMrush, etc. to source data on the search volume for your area while researching.  Don't restrict yourself to a single location. Extend the search to include different localities nearby.
#Picking Local Keywords to Use 
Google is working towards more localized search results. This personalization has 2 implications-
Target broad and competitive search terms
Face core competition for less space
#Picking the Right Local Keyword 
Here's a two-step method that can help you with local keyword research.
Industry-specific keywords: The first step is to identify words or phrases that people will use to describe your products or services. Brainstorm and compile a list of keywords and phrases local to your industry.
Use Keyword Modifiers: Modifiers include terms that describe an event, a function, a product type, or any other associated word. For example, wedding, best, one-day delivery.
Localized Content
Localized content plays a significant role in local SEO efforts. Content with a local emphasis, scope, depth, and knowledge appears to do well.
A few must-haves are long-form, city-based, and informative content. Depending on your industry and niche, the content might take the form of local promotions, news, and industry trends.
For example, if you're a local security company and you're trying to attract new businesses to the area, create a useful resource for getting these businesses to get acquainted with the city. Ask local SEO services to help you create a map of local service providers or a calendar of events across the city that could contain relevant local signals on-page.
Local SEO Links
Backlinks are a crucial component of a local SEO strategy. They bring credibility to your local business because people cite you in their content. Local directories like Yelp, Google Listings, or even the local chamber of commerce will help build a strong profile of links.
There are different link categories in local SEO that make up a quality local SEO link profile. These include:
#Citation and NAP sites
 These are sites where you submit your money site to increase its local search presence. Usually, citation sites focus on NAP.
NAP stands for the business name, address, and telephone number that you want to appear on these pages. Citation sites help in increasing your citations / NAP presence on Google.
#Local Directories
Local directories are for general links. Building these local directories increases the link authority of your website for local searches.
#Industry-related Local sites 
These can be newspapers, universities, or government associations. Usually, these industry-related local sites will help to significantly increase the value of your local link profile, and add the authority and uniqueness that Google rewards.
#Local partner websites 
These sites are of local business partners. Google prohibits excessive link exchanges, but it's not a bad thing to enlist help from your local business partners to obtain links.
Online Reviews
82% of people are more likely to trust online reviews before buying a product or service from a local business. 
Online reviews play an important role in the experience of new consumers. Reviews are a necessary part of any modern marketing strategy. Adding user reviews can lead to a 15%-25% increase in organic search traffic.
There are a few platforms that are great for sourcing reviews. Some of these are-
#Google My Business Page
Google My Business is a reincarnation of the previously known Google Places and Google Local. Here, ratings determine your star rating in the results of Google Maps as well as in the Google Local Pack, and the list of Map results that appear when users perform a local search.
#Industry-specific review sites
Although industry-specific review sites in Google Maps and the local Google search results do not directly impact your star ratings, they do affect your search results scores. 
Industry-specific review sites, such as Yelp for restaurants and TripAdvisor for hotels, are sites designed for or commonly used within specific industries.
#Product review sites
Product review sites are third-party platforms designed to help businesses obtain feedback while accurately vetting them. Reviews on these sites are more trustworthy and lead to conversions that reviews given on your own site from your native system. 
Tools for Local SEO
For both local and global businesses, an online presence is critical, particularly those with physical locations. 
Let's take a look at some useful local SEO tools in the market.
#1 Whitespark :
Whitespark started out as a web design agency, but now also offers SEO software tools that help businesses with local searches.
The Citation Finder tool helps in finding citation opportunities you are missing so you can improve relevant rankings of local searches.
#2 Yext :
Yext offers a variety of products and local SEO services to improve the local SEO for your brand. Yext integrates with hundreds of directories to ensure information and data about your business is always up to date.
#3 ReviewTrackers :
ReviewTrackers is a software tool for customer reviews that sends alerts regarding customer feedback on different review websites. The information is easily made available in one useful dashboard. 
#4 Moz Local :
A favorite of any digital marketing company, Moz Local is the oldest and most popular tool in this list. Moz Local serves both small businesses and large companies, ensuring that online listings are accurate and reliable, which helps to increase the visibility of the website. Moz works by sending data about your listings to major search engines, apps directories, and aggregators.
What Is the Future of Local SEO?
Local SEO is still a very competitive field making most businesses aim at getting to the top of their listings. 
Local SEO techniques have become more competitive than ever, focusing on improving your local search listing, using social media, and creating relationships to develop your customer base. In this guide, Brainvire described simple but effective local SEO services and tactics that will definitely give you that huge advantage in terms of visibility and promotion, and leave your competitors in the water.