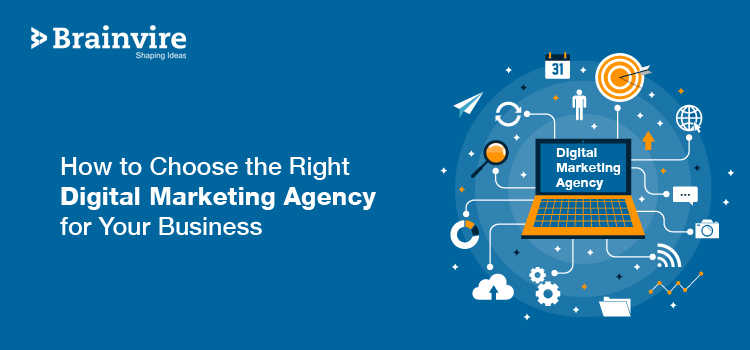 The world of digital marketing can seem vast and chaotic for most business owners. What started as a quick search for marketing aid can unknowingly turn into a time-consuming, daunting task. Every business owner wants to find a digital marketing agency that provides the best results money can buy. However, finding such an agency can be tough, given the fast-paced rise in the number of digital marketing agencies. 
Finding the right glove that fits a business' metaphorical hand (digital presence) is foundational to gaining both: an impressive online presence and an attractive ROI on the money invested. Businesses need to keep a few factors in mind before finalizing on a SEO company. These factors will make sure that you don't end up choosing the wrong digital partner, losing time and money. 
Here are those factors:

#1 What is The Real Credibility of Digital Marketing Agency
Businesses can judge the credibility of digital marketing agencies on two factors: 

a) Experience 
b) Portfolio
Both these factors are vital for determining the credibility of a digital marketing agency. If a digital marketing company is experienced, it doesn't necessarily mean their experience is relevant. Finding an agency that has worked in your industry before is highly important. For instance, an agency that specializes in b2b marketing may be an ill fit for a business that is b2c focused. 

Similarly, even if their qualifications are impressive, it may not convey their on-field knowledge. Hence, it is crucial that both these factors go hand in hand to peak the level of relevancy and authenticity. 

#2 Best Plan according to Your Budget and recognizing your requirements

While you shortlist the digital marketing agencies for your business, you must have a clear picture of your business objectives and know your budget boundaries. Doing a little research about digital marketing can go a long way. Businesses can convey their business goals much better with the agency, helping them devise a more focused strategy. You will witness a much higher conversion rate, leading to better ROI.
Apart from this, setting a cap on your marketing spend will allow a more refined approach towards the strategy from your agency. A good digital marketing agency should be able to provide results in a reasonable budget. Businesses that are especially new to this stream need to know what 'reasonable' means in this scenario. For this, businesses can simply ask around and get to know the numbers easily.

A better understanding of your business needs and your budget will help in defining marketing goals and their achievement timeline.
Want to convert your idea into a successful app or website? Schedule your free call with our expert now.
#3 The Demand a Tailored Strategy
According to Promethean Research, a whopping rise of 23% is seen in the number of digital marketing agencies, compared to 2018. 

Due to an influx of digital marketing agencies and 'experts', businesses have a tough time choosing the right partner. If you're not getting a customized strategy that aligns with your business goals, chances are it isn't the right agency for you. Every business has a different set of needs that must be catered to. However, many agencies are presenting their template packages, without in-depth research and understanding of the business. While, it might work in the beginning to gain some eyeballs, soon it will fail to sustain those results. Therefore, always ask for a tailored package that supports your business and marketing objectives.

#4 Ask the Right Questions
When you sit down with the concerned representatives, it is necessary that you gain the right insights. And that would only be possible when you ask the right questions. Here are a few questions that you need to ask to assess the agency's capability of handling your online presence. 
A: Campaign ExamplesRight Questions
It is important to judge their quality of work. Looking at their past campaigns in the same industry will give you insights regarding many things. From obvious factors such as creativity and research, subtleties such as teamwork, brainstorming on ideas, and thinking out of the box are also visible in past campaigns.

B: Ask If They Have a Contract That Binds You
Many agencies might try to sign a contract with you that lasts for a year or longer. This is a huge red flag. While we can agree that digital marketing campaigns take some time to showcase results, this time generally spans from 3 to 6 months. A contract that lasts a year or more might point to something fishy and you want to steer clear of such an offer. 

C: Ask to Meet the Team
Generally, an entire team of people needs to work together to put a wholesome digital marketing campaign in motion. After your first meeting, ask to meet the team and interact with everyone. This will allow you to understand how each person thinks and their potential to contribute to your business' marketing. 

Furthermore, you can also convey your vision to more heads, having larger brainstorming sessions, and a better influx of ideas.
D: Ask for an Independent Account Manager.
Make sure you always ask for a dedicated account manager. If they cannot provide you with one, you need to run because they are simply outsourcing your account to third-party handlers. Working directly with an account manager enables you to have access to your data and have a say in what goes on the page and what doesn't. Working with third-party handlers will not only lead to contamination of ideas, there is a high risk of miscommunication and the only thing facing consequences is your brand.
Furthermore, there is an array of digital marketing services which all need to align with the comprehensive marketing strategy. Having an independent account manager ensures that all these services are working together to amplify the impact.

E: Ask for Access to Marketing Data
The agency should have no issues providing you with access to their marketing data. In fact, if they are hesitant in doing so, there is a big problem. If there is no transparency, in terms of where the money is spent and the result of the same, the agency is most likely scandalous and you need to look for another digital partner.

F: Ask to Know Methods of ROI Measurement.
You need to make sure you know the metrics of the result and ROI measurement. These results are highly number driven and can be calculated in percentages. Also, make sure you know the terms of calculating your ROI. If the agency is not providing any specific metrics to calculate these two factors, it is a huge red flag.

G: Ask About The Results That They Promise.
Now, this is a counter-intuitive point. Keep in mind that if an agency promises extremely specific results, chances are they're bluffing and you need to walk out. For instance, if an agency promises 10,000 followers in 15 days, they are bluffing. It is impossible to know how many followers you will gain in 15 days on any given platform. There are way too many factors to take into consideration to come to that conclusion. 
Secondly, gaining 10k followers won't necessarily mean the engagement is also rising. Remember, gaining engagement is our main concern and not followers. Why? Because, as per TechCrunch, in June 2018, Instagram hit 1 million monthly users, from 800 million in Sept 2017. Similar growth has been noted on other social media platforms. Hence, gaining engagement would mean capturing the attention of these users. However, gaining followers could mean the employment of some blackhat tactics to simply showcase the numbers.
#5 Full Transparency is the Trust Winner
Demand full transparency from the agency. It is the only way to know for sure that you can trust them with your brand. There are way too many agencies that are selling big lies for cheap bucks. Conduct a background check, including their website. The website must contain an address, a client list, and testimonials from real people. If you feel like something fishy is going on, there probably is. Always remember that there are many digital marketing agencies out there and getting hung up on one will do more harm than good, especially if your gut suggests red flags.
#6 Investigation of the Technical Side
During your meeting with the client, ask the right questions to unveil their technical ability. More often than not, agencies only communicate the client-side and agency side. However, the technical side is extremely crucial for the other sides to flourish. If your agency representative has a good technical understanding of how websites work, they likely have a pretty good understanding of comprehensive digital marketing. 
#7 Actions Speak Louder
As mentioned before, doing a little background check will help you understand much more regarding the agency than talking to them. 
Ask these questions when doing the background check:
A) How is the agency's digital marketing presence?
It is a given that if a digital marketing company is confident in their services, they must have a viable digital presence. You need to visit various digital marketing platforms, including their own website and see how their organic and paid (if any) reach is performing. If their reach and engagement are good, chances are they are good at what they do. If not, maybe you should reconsider.
B) What is their level of experience?
Their level of experience can be measured by the years of providing digital marketing services. In short, the longer the better. Apart from that, you must also consider the number of clients they managed to close in this time span. Again, the longer, the better.
C) How many clients have they worked with and are these legitimate?
One of the most important factors is client retention. You must try and find out how many of their old clients are still working with them and if they stopped, why so? Once these questions are answered, your decisiveness will also become stronger. Many times, agencies also tend to paste fake logos to showcase experience. The only way to find out is to check the legitimacy of the company's existence.
D) What do testimonials on independent websites suggest?
There are several independent websites that allow people to post reviews of companies anonymously. This will help you gain insights into the functioning of the agency, the work environment, and other subtle things that may alter or influence your decision greatly. You can add reviews features to your website where your client can give their feedback about your services, contact to WordPress development company today to get this feature available on your site. 
#8 Give Them a Fair Chance
Till now, every point that we listed asks you to be alert. However, not all agencies are out to scam people. It is important to give them a fair chance to showcase its digital marketing services. Industry experience could be misleading sometimes. You also need to take the factors of insight, the quality of the team, and their approach towards a new industry into consideration. 

This point is likely to serve best only when there are no significant red flags and the digital marketing company showcases true potential. Besides, if the partnering doesn't work out, you can always shift to another digital marketing agency in a few months.

Some Key Points to Remember
Digital Marketing does NOT provide instantaneous results. Every campaign requires at least 3 to 6 months to provide insights into the market. Any agency promising you immediate results is lying.

Digital Marketing does NOT require you to make a dent in your pocket. Alternatively, the contrary is also true that it does require you to invest some money into it. This may differ based on the competitiveness of your industry, your objectives, and your budgets. However, if an agency is charging big bucks for peanuts in results, you know what to do.
Lastly, digital marketing is NOT like conventional marketing. The results are driven by numbers and you can gain precise insights on how a campaign performed on a Tuesday between 2 pm and 4 pm. Everything is tracked and this data can also be accessed to track trends. The investments in paid ad campaigns can be altered and revised according to changes in the strategy. Any agency trying to sell pre-set packages is likely to be bad news. 
Ball's in Your Court Now
We have provided you with 8 of our best steps to shortlisting and choosing Brainvire the right digital marketing company. You will gain maximum insights by using these 8 steps and all your confusion will dissolve within no time.